Our Global Gourmet recipe series is designed to bring the foods we loved while traveling into our own kitchens and onto our own dinner tables.
This Global Gourmet recipe is a dish we fell in love with while traveling in Thailand, Tom Kha Gai Soup.
The key to recreating International dishes at home is to start with an authentic recipe, adapt it to substitute ingredients you can't find or don't know how to work with, and simplify difficult techniques. Then it becomes more approachable and possible to make and enjoy at home.
What is Tom Kha Gai
Translated from Thai, you'll learn exactly what this soup is.
Tom means soup
Kha means galangal
Gai means chicken
So this is a galangal soup with chicken. Galangal is a root spice that's very similar to ginger and turmeric. It's not hot spicy, but very similar to ginger. That's why you can exchange the galangal with ginger if you can't find it.
You can, of course, make the soup without the gai if you're vegetarian. I really like it with chicken because it gives an additional richness to the soup.
Ingredients in Tom Kha
Thai cooking has a few ingredients that are used in almost every recipe. The flavor combination is incredible, and very aromatic, which adds a lot to the experience of eating it. One of my favorite soups is this Tom Kha Gai soup, because it has all of these typical Thai flavors melded together in perfect harmony.
After eating it in many different restaurants throughout Thailand, I started making it at home. It's a pretty effortless soup, and the payoff is tremendous!
You'll just need to gather the typical Thai ingredients, which include:
Coconut milk (in a can – full-fat only)
Fresh lemongrass
Fresh Galangal (or ginger)
Shitaki or button mushrooms
Fish sauce
Lime
Chicken
Cilantro
Tomato
Kafir lime leaves (if possible)
If you have an Asian store nearby, you can usually always find them there, but if you don't, it's not a big deal, you can substitute dried lemongrass and ginger. There's really no substitute for kaffir lime leaves, so you will just have to leave those out. You can also leave out the lemongrass, but the soup won't be quite as aromatic.
How to Make Tom Kha Gai
The first thing you need to do to make this soup is assemble all of the ingredients and chop them up. I like to pull everything out of the fridge and make little bowls with the ingredients as I cut them, so I can put them all into the soup at the appropriate time.
Make sure you're working with a really sharp knife to cut up the ingredients, especially things like galangal and lemongrass that are harder and prone to rolling. You don't want to lose a finger.
>> If your knives are dull, read this guide from On the Sharp Side to learn how to keep your knives sharp.
Once you've chopped all the ingredients, you can begin assembling the soup. Unlike some soups that need many hours to simmer and develop flavor, Tom Kha Gai doesn't need a lot of simmering. The flavors come together very quickly.
Just a note about the coconut milk – you need to use the highest quality coconut milk you can get. It makes a huge difference in the flavor and the creaminess. Never use a low-fat coconut milk, unless you're okay with the soup being thin and not very creamy.
Put the coconut milk and broth into stockpot and allow it to come to a strong simmer, then add the aromatics and the chicken. Once the chicken is cooked, which should be pretty quickly if you've sliced it thin enough, you can then add the rest of the ingredients and allow that all to simmer together for about 5 minutes to allow the flavors to meld.
That's really all there is to it. Easiest soup to make!
If you're looking for a salad to serve this with, to complete your meal, try this lovely Thai Morning Glory Stir Fry. It's a quick and easy Thai salad to make, and it's packed with flavor. There are a few ingredients that are shared between the stir fry and this soup, like the lemongrass, galangal and kaffir lime leaves.
Pairing Tom Kha Gai with Wine
Spicy Thai food goes really well with a dry Riesling, due to its high acidity and sweetness. However, Tom Kha Gai is not typically spicy, unless you add a lot of bird's eye chilies! If you do, then you'll likely find that a Riesling pairs well with this soup.
If you don't like it spicy, we recommend pairing it with an unoaked Sauvignon Blanc or even a slightly oaked Chardonnay. Red wine doesn't really pair well with this creamy soup, and you'll know that the second you take a sip of one and then the other. It just doesn't compliment well.
These white wines pair well because of their acidity and brightness, that helps counterbalance the richness of the coconut milk. These whites also have a nice citrus note that works well with the lime juice.
You won't have a difficult time finding either of these varietals at any wine store or grocery, since you won't be looking for a wine made in Thailand. That opens up the possibilities quite a bit.
Yield:

2 servings
Tom Kha Gai (Chicken Coconut Soup)
Tom Kha Gai has a sweet, spicy and sour flavor that melds together in the perfect blend of flavors
Ingredients
1 can coconut milk, not low fat
1 cup chicken broth
1/2 lb chicken breast, sliced thinly
2 tsp sugar
1 stem lemongrass, cut into one inch pieces
1 oz galangal, or ginger sliced thinly
2 kaffir lime leaves
2 tbsp fish sauce
5-6 mushrooms, halved
2 limes, one juiced, one cut into wedges
handful of cilantro
Instructions
Combine coconut milk and chicken broth in a large sauce pan and bring to a rapid simmer over medium-high heat.
Add sugar lemongrass, galangal and kaffir lime leaves.
Add chicken and simmer until cooked, about 5 minutes.
Add fish sauce, mushrooms, juice of one lime and half the cilantro.
Simmer on medium for 5 minutes.
Remove from heat, add to bowls, top with cilantro. Serve.
Nutrition Information:
Yield:
2
Serving Size:
1 bowl
Amount Per Serving:
Calories:

689
Total Fat:

47g
Saturated Fat:

39g
Trans Fat:

0g
Unsaturated Fat:

5g
Cholesterol:

99mg
Sodium:

2004mg
Carbohydrates:

32g
Fiber:

4g
Sugar:

8g
Protein:

44g
Like this post? Why not save it to Pinterest?
FOLLOW US on Pinterest, Instagram, Facebook for more great travel inspiration and tips.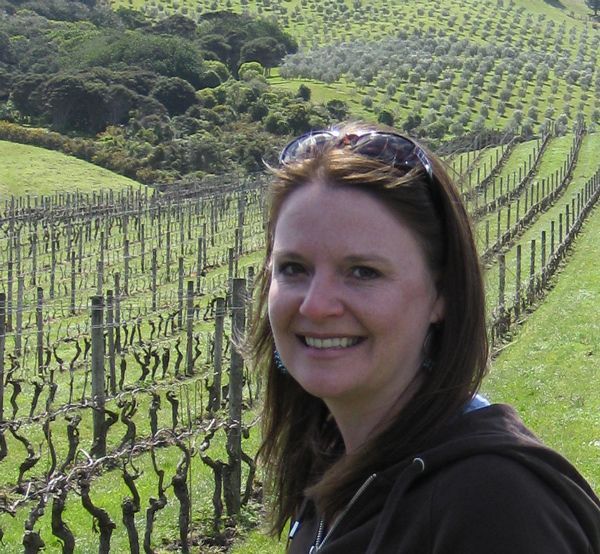 Laura Lynch, creator and writer of Savored Journeys, is an avid world traveler, certified wine expert, and international food specialist. She has written about travel and food for over 20 years and has visited 70+ countries.