Are you planning a vacation to Croatia? Known for its sun-drenched climate and historical architecture (and, yes, being a filming location for the immensely popular Game of Thrones), this country is a gem that many people haven't explored yet. Every time we go to Croatia we're in awe. It's truly beautiful.
Since Croatia has only just started to intrigue tourists outside of Europe, you probably don't know all that much about it, except for what your friend told you after returning from their trip. If you're wondering whether Croatia has enough to offer for a 7-day vacation, the answer is definitely yes.
In this article, we'll be outlining how you can fill 7 days in Croatia with as much adventure and relaxation as possible. Since there are so many great places to visit, this itinerary won't have you visiting just Dubrovnik.
From the modern vibrancy of Zadar to the tranquil, picturesque islands a short distance from Split, Croatia has something to please everyone, so no matter what your personal interests are or who you'll be traveling with, we can guarantee that everyone will have the best time.
⇒ Want to plan a trip to Croatia? Check out our Croatia travel guide, our 4-day Dubrovnik itinerary, the top things to do in Zagreb and what to do in Pula to get started.
Your 7-Day Croatia Itinerary
Our 7-day itinerary will take you through the best parts of south Croatia. This will ensure you get the sunniest weather and amazing coastal views.
Following this itinerary means missing out on key Croatian towns and cities such as Pula and the capital city of Zagreb, but it also means that you won't have to spend too many hours of your vacation driving or flying.
We'll be starting in the historical city of Dubrovnik before traveling gradually north towards the Kornati Islands on the Dalmatian Coast for an enchanting final day in Croatia.
Day 1 (Dubrovnik)
Where to Stay in Dubrovnik
Dubrovnik is a major Croatian city, notable worldwide for its intellectual and artistic contributions to European culture as well as for its appearances on Game of Thrones.
Dubrovnik is the perfect way to begin a week in Croatia because it retains much of Croatia's ancient history but with plenty of modern conveniences, like cable car tours and bustling nightlife.
Bear in mind that Dubrovnik, as you might expect, attracts a large tourist presence, particularly during the warmest months of the year, but it's pretty much always crowded, so make sure to plan ahead.
Stop 1: Morning (City Tour)
When you arrive in Dubrovnik, we suggest starting your experience of the city with a tour. There are many different kinds of tours to take that will acquaint you with the town.
Stop 2: Late Lunch
Regardless of what tour you choose, you're likely to be tired and ready for food by the time you finish, which is just as well because Dubrovnik has a thriving food scene and plenty of bars where you can celebrate your first night in Croatia.
Relax and enjoy some delicious Croatian food afterward. Some of the top dishes to try in Dubrovnik are:
Black risotto
Grilled fish served with vegetables
Šporki Makaruli – macaroni topped with meat sauce
Buzara – an delicious seafood stew
Fresh oysters
Check out one of the many al fresco dining restaurants located in the main square, like Above 5 (beautiful rooftop terrace – open for lunch and dinner), Gradska Kavana Arsenal which has a great seaside location, and Konoba Bonaca – The location facing the bay is so peaceful.
We love Malvasija Wine Bar, a small wine bar located down a side street that serves their own local wines and some food. We spent quite a bit of time there during our recent stay. It's very cute and good wine.
Stop 3: Walk the City Walls
You can't visit Dubrovnik and not walk along the city walls. It's really incredible the views you get from up there and it helps you really appreciate the old medieval town and its grandeur. The walk takes about 1.5 to 2 hours, depending on how busy it is.
During the summer months, the walls are open from around 8 or 9am to 6 or 7pm. In the winter, it's more like 10am to 3pm. Mornings and late afternoons are the best times to go. The main entrance is at Pile gate and you can buy tickets there. The cost is 250 HKR (about 33 euros). It also includes entry to Lovrijenac Fortress within 3 days.
Stop 4: Grab a drink & some food
You can't come down from the wall walk and then go back up, unfortunately, but after the walk, I really recommend walking back over to Buza Bar. It's very overpriced, but it's an experience to remember. The bar is almost literally hanging off the cliff face. You might even get sprayed in the face by the sea. It's very unique and definitely worth a stop, even if the beer is twice as expensive.
Day 2: Mljet
Where to Stay in Mljet
Located just 15 nautical miles from Dubrovnik is Mljet National Park, which is one of the best places to truly appreciate the natural beauty of Croatia. The fastest way to travel from Dubrovnik to Mljet is to catch a direct ferry, which takes approximately 1.5 hours.
Before you get to the park itself, we recommend taking advantage of the ferry's convenient port destination and exploring Sobra. While Mljet National Park is a popular tourist attraction, the village of Sobra is typically much quieter and an excellent place to grab some lunch. Konoba Riva serves delicious pizza and Mediterranean cuisine.
You can spend hours on end here admiring the natural landscapes. You can rent a kayak and tour both of the lakes bordering the park.
You could also get a trail map from the tourist information center and set off on a hike along one (or several) of the four main routes.
If you have time after the park and are interested in myths and legends from around the world, we also recommend checking out the famous Odysseus Cave. It's a 1.6-mile hike to the cave.
If not, you can stay within the park and grab dinner at the St. Mary Monastery, which has recently been transformed into a restaurant and café.
When you're done exploring the park, you can either stay overnight in Mljet or catch a ferry to Korcula, if there is one that fits your schedule. The fast passenger ferry from Mljet to Korcula only takes 30 minutes, so it's definitely doable.
Day 3: Korcula
Where to Stay in Korcula
The Island of Korcula has been dubbed the Emerald Isle because of the stunning color of the surrounding waters, but it's the range of activities available on the island that make this an excellent stop during your week in Croatia.
What to Do in Korcula
One thing you should definitely do while in Korcula is visit the Old Town. Some people call it 'Little Dubrovnik', because of its incredible charm.
A lot of the medieval and Venetian-style architecture still stands to this day, and you can find out more about the island's history at the Korcula Town Museum.
Another key piece of history on Korcula is the home of Marco Polo, so you should make time to explore this iconic building if you have the time.
Korcula also has a Sailing and Windsurfing School where you can work up an appetite with some exhilarating watersports if you're a fan of physical activity.
Where to Eat in Korcula
Konoba Maslina is one of the most popular restaurants in Korcula. We absolutely recommend reserving a table in advance so that you can sample some incredible Croatian cuisine as well as some of the best local beer and wine.
Some other options are Konoba Marco Polo, a cosy restaurant with an amazing kitchen producing excellent food, and Konoba Skver, tucked in a private square out of the hustle and bustle. After dinner head into the narrow side streets to find Wine bar Bokar.
Day 4 (Hvar)
Where to Stay in Hvar
It takes just over an hour to travel by ferry from Korcula to Hvar, costing from 70 to 120 HRK, depending on the route. This is a scenic journey that is an activity on your itinerary in itself. When you arrive, you'll be blown away by the beauty of the town.
You'll definitely want to spend time in Hvar town, but be
Things to Do in Hvar
Hvar is a city that encompasses both the old and the new. It's the longest island in the Adriatic and, like Dubrovnik, and an ancient wall surrounds the old city.
See St. Stephen's Cathedral and St. Stephen's Square for a bit of history.
Take a short walk along the waterfront to the 15th-century Franciscan Monastery.
From the Spanjola Fortress, you can see one of the best views out over the coast of Hvar. If you prefer, you can also admire the tranquil Adriatic waters from Dubovica cove.
Take a ferry out to one of the Pakleni Islands just offshore, where you'll find secluded beaches, such as those around Ždrilca Bay
Take a speedboat tour from Hvar out to the Blue & Green Cave, Vis and Pakleni Islands. It's a full day tour, but worth it to see the caves and the islands, plus snorkel and sunbathe on amazing beaches like Budikovac, Stiniva and Palmizana.
If you have time, head over to Stari Grad for its charming waterfront and old quarter. It's about a 30 minute drive from Hvar town and well worth the trip.
Where to Eat in Hvar
There are cafes and restaurants on every corner, so you won't have trouble finding something to eat. I usually just like to go in where ever looks really fun to me.
We recommend Restaurant Hanibal for a Mediterranean-style lunch. Try Konoba Luviji for traditional Croatian food with a rooftop terrace. For a super cute hidden gem just few steps from the center of Hvar, head to Konoba Menego.
Day 5: Split
Where to Stay in Split
Split is one of those unbelievable gems that when you arrive you'll be pinching yourself just to be sure it's real. The beauty here is insane. Not only are there great activities in the city center, there are also amazing day trips around Split.
What to Do in Split
One of the first things you should do in Split is take a walking tour. This is typically a 2-hour tour that takes you around to all the highlights like Riva waterfront, Diocletian's Palace, Cathedral of Saint Domnius, Temple of Jupiter, Eastern Gate, Grgur Ninski Statue, Nakic and Cindro Palaces, The Golden Gate, and Town Hall.
If you don't do this on a walking tour, you should build your own tour and try to see all of these magnificent sights.
If you're a fan of Game of Thrones, you might want to take a Game of Thrones tour. Get an insider's view of the show by booking this entertaining guided walking tour of filming locations.
Split also happens to be one of the best places in Croatia if you want to experience as much Mediterranean cuisine and wine as possible. This walking food tour will show you all the best spots and all the best bites.
If you choose to spend the afternoon seeing some of the city's historical sights such as the bell tower or checking out the best views (Marjan Hill is one of our favorites), you might want to end your day with some nighttime stand up paddleboarding.
Day Trip Ideas
There is a lot to do in Split itself, so I don't recommend taking this side trip unless you have an extra day to spend. Plitvice Lakes National Park is a UNESCO-listed natural wonder and very much worth a day trip.
Take a short hike around the magnificent tree-lined Upper Lakes (Gornja Jezera); stand in awe before Veliki Slap, Croatia's biggest waterfall; and enjoy a thrilling cruise around the Lower Lakes (Donja Jezera).
Another day trip you could take is to Krka Waterfall. This tour that we recommend even includes a stop at a wine estate for some wine tasting on the way home. Krka National Park is known for its large number of lakes and waterfalls
Day 6: Zadar
Where to Stay in Zadar
Zadar has a thriving art scene and opportunities for al fresco dining in addition to great nightlife, so this day will be a bit of a change of pace in your itinerary.
What to Do in Zadar
Start out by exploring Zadar on foot by reserving a spot on this walking tour, which leaves every 2 hours. It will take you around the UNESCO-listed historical center of the city to see all the top sights, including Zadar Cathedral, in an hour and 45 minutes. The top things to see in town are
It's also worth visiting St. Donatus' Church if you have the time, since this is one of the buildings that puts Zadar's ancient history into perspective despite its modernization, which is very important to remember.
There are some great pieces of artwork to see along the waterfront, including the Sea Organ, which is a giant instrument that plays music to the waves of the ocean, and The Greeting to the Sun, a set of 300 multi-layered glass plates and solar cells that light up at night.
Kolovare Beach is the main city beach and a great place to hang out in summer. It's just a 10-minute walk from the city.
Kornati National Park is made up of 147 islands in the Zadar Archipelago, just off the coast of Zadar, and is easy to visit on a day trip.
What to Eat in Zadar
Konoba Rafaelo is one of the best al fresco dining experiences in Zadar, so be sure to reserve your table at this restaurant ahead of time so you don't miss out!
Another of our favorites is Al Pacchero, which is especially great if you love fresh seafood, and Trattoria Mediterraneo, located in the old town with a cozy atmosphere and great Mediterranean food.
Day 7: The Kornati Islands
From Zadar, it's just a short 22-mile ferry ride to the Kornati Islands, made up of over 100 individual islands. However, the main attraction is Kornati National Park, the tranquility and natural appeal of which will be a breath of fresh air after a day in the busy city of Zadar.
To ensure you see all the best spots in the national park, we recommend booking this 9-hour cruise around the park, complete with food and refreshments. If you start early in the morning, you'll still have time for some other activities around the Kornati Islands before it's time to call it a night.
Another boat tour of the islands that we recommend is this full-day tour which provides you with opportunities for activities such as cliff diving and snorkeling.
If exploring by boat is not your idea of a good time, you can also hike around Kornati National Park on foot. The hikes vary from beginner-friendly to challenging.
Visiting the park on foot provides you with the perfect opportunity to try some of the dining experiences available on Kornati, such as Konoba Levrnaka with its fresh, seafood-based menu.
Watching the sun go down over the Kornati Islands is the perfect way to end an amazing week in Croatia.
Extending Your Itinerary
We mentioned earlier that it's difficult to explore the whole of Croatia in just 7 days. While it's technically possible to cover Croatia from South to North in this time frame, it would mean spending less time at your desired locations and spending a lot more time traveling either by car, ferry, train, or bus.
That's why, if you have the means and the time, we recommend extending your stay in Croatia for up to 10 days.
This will give you time to push North and see some more of Croatia's biggest cities and towns, including Zagreb (Croatia's capital), Pula, and Rijeka.
If you have extra time to spend in Croatia, here are some suggestions for how to make your last few days in this amazing country feel truly special:
If you don't feel you've taken in enough of Croatia's history in the previous 7 days, Pula is one of the best cities for Roman architecture. It also has one of the best food scenes in the country, with plenty of opportunities to sample authentic Mediterranean food and wine.
The old streets of Rovinj are not only photogenic but also lined with bakeries and coffee shops. Rovinj is also known for its boutiques and cocktail bars, so you'll love it if you like cities that combine the old and the new.
As the capital city of Croatia, you might expect Zagreb to be a popular tourist destination, but it's actually much less packed during tourist season than either Dubrovnik or Split. Despite being such a big city, Zagreb provides so many opportunities to admire nature, from gorgeous lakes to green gardens and parks. There are also museums to guide you through the history of Zagreb, and after a long day, you can unwind at any of the highly recommended restaurants or bars that make up Zagreb's excellent nightlife.
Final Thoughts
We hope that you'll be able to use our recommended Croatian itinerary to have the most incredible week in Croatia.
If you can, we highly recommend extending your stay in Croatia for 10 days to give you the time to explore some cities further North, such as Zagreb and Pula.
However, if you only have 7 days to spend in the country and want to minimize the amount of time you spend traveling from place to place, a journey like this one through some of the most appealing destinations in Southern Croatia is ideal.
Bear in mind that many of the destinations in our itinerary are tourist hot spots, and while this shouldn't put you off visiting by any means, you should try to book any tours, restaurants, or accommodation in advance to avoid disappointment.
We wish you luck on your travels and the best possible experience visiting Croatia!
Like this post? Why not save it to Pinterest?
FOLLOW US on Pinterest, Instagram, Facebook for more great travel inspiration and tips.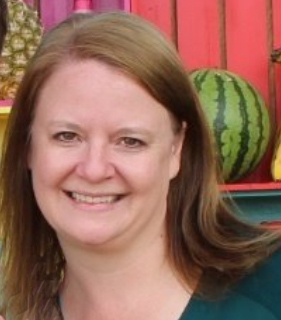 Laura Lynch, creator and writer of Savored Journeys, is an avid world traveler, certified wine expert, and international food specialist. She has written about travel and food for over 20 years and has visited over 75 countries. Her work has been published in numerous guidebooks, websites, and magazines.