Jordan is a land of red deserts, unworldly terrain, stunning archaeological sites and a captivating history. It's a must-see destination, and one that might take you by surprise. Not only isn't it easy to travel in Jordan, the roads are great, the people are welcoming, and the food is fantastic.
During this seven-night tour, you'll travel from the bustling city of Amman, to the elevating waters of the Dead Sea, and on to the vast desert of Wadi Rum. We've also suggested or favorite hotels along the way.
» Get inspired to travel with these 62 most inspirational travel quotes.
Highlights:
See what Amman is all about
Swim in the Dead Sea
Explore Petra
Stay the night in the desert
How to Plan a Jordan Trip
The best way to go about doing a Jordan trip is on your own, though a guide does come in handy during some parts of the tour. If you're happy to rent a car and drive, then it's a very easy thing to do. The roads are so good in Jordan. It's very easy driving.
There will be driving between each piece of the trip, but it's not a super busy highway and it's typically a straight shot from one place to another. No hectic city driving.
» See a preview of this Jordan itinerary.
Self-Drive
My advice is to fly into Amman and spend your time there on tours, then high a car and drive to the Dead Sea. You can either return the car in Aqaba, if you're not coming back north, or just take the drive back up to Amman to fly out.
Organized Tour
If you'd really rather not plan it all yourself and/or you don't want to drive, then a planned tour might be right for you. I would recommend this 3-Day Private Tour from Amman: Petra, Wadi Rum, Dana, Aqaba, and Dead Sea. You'll get to see everything included in our itinerary, albeit at a slightly faster pace, but it's all done for you and it's a great price.
More Organized Tours to Book
Amman
Day 1
It's most likely that you'll fly into Amman, which is the capital city of Jordan. There are plenty of International flight options to get there. Another flight option is Aqaba, in the south of Jordan, which can sometimes be a cheaper airport to fly into for those coming from Europe. But we'll assume you're coming into Amman.
Amman is a modern and cosmopolitan city with a great cafe culture and and culinary vibe. The best way to capture the essence of the city on your first day is to go on a half-day guided tour of Amman, which takes about 3-4 hours. The top things to see on a city tour include:
Roman theatre
Jabal Al Luweibdeh (L'weibdeh or weibdeh) one of Amman's oldest districts
Grand Husseini Mosque
The Balad – the oldest section of the city which has many markets to explore
Ajloun Castle
After the tour, I highly recommend taking a cooking class or going on a food walking tour, so you can learn about the types of food you'll be eating throughout the trip and find restaurants and hot spots that you'll want to visit.
If you don't go on a guided tour, do a little digging around the city center on your own, making sure to see
Day 2
On your second day in Amman, you should head out to Jerash & the Decapolis, an area north of Amman that's known for its Greco-Roman ruins.
On a full-day guided tour of the area, you'll discover the Greco-Roman ruins at Jerash, see the oval colonnaded agora and the Temple of Artemis, then delve into the 12th-century Ajloun Castle, built by Saladin's forces. Finally, you'll get to explore the remains of Umm Qais, another Greco-Roman city.
Day 3
To start out day three, plan to go on this 4-hour guided tour to Madaba and Mount Nebo, two of Jordan's historical and religious highlights. In Madaba, you'll see the 6th-century mosaic Madaba Map at St. George's Church. Mount Nebo is said to be where Moses saw the Promised Land before he died.
After the tour, you should head off to the Dead Sea, so you can arrive before dinner. This will give you one full day to enjoy the Dead Sea on Day 4.
Where to Stay in Amman
This hotel is in a great location for tourists, right in the city center. It has very modern, well designed, and comfortable rooms, plus a pool, a couple of restaurants and bars, and a fitness center.
» Read reviews on Trip Advisor
Dead Sea
Day 4
The next stop on this Jordan itinerary is the salt-rich waters of the Dead Sea. The Dead Sea lies between Israel and Jordan and is just about an hour drive from Amman. It's called such because the water is so salty that nothing can live in it.
The thing to do at the Dead Sea is float in the highly salinized water. You won't believe what it feels like to get into the water and bob up to the surface. Even people who can't float will definitely be floating in this water.
There are a number of resorts in the area that offer a dedicated area in which you can float and enjoy the mineral-rich mud. As this is the main activity, I suggest choosing one of these hotels: Hilton Dead Sea Resort, Dead Sea Marriott, or Movenpick Resort.
At the Hilton, there is a small beach area where they have loungers, towels, showers, and mineral mud all ready for you to enjoy.
Where to Stay at the Dead Sea
This is a large resort, with a lovely pool area and a lower beach area where you can get into the Dead Sea, layout out on loungers, and even cover yourself with a mud mask (there are showers on the beach). When you're done floating around beach, you can choose from the hotel's 7 restaurants for dinner.
» Read reviews on Trip Advisor.
NOTE: From the Hilton Dead Sea Resort to Petra is about a 3-hour drive, so plan accordingly to arrive early.
Petra
Petra is an ancient city in Jordan that dates back to the 4th century B.C. It's now a tourist destination – designated a UNESCO World Heritage Site – with ruins of a once-great metropolis that was established as a trading post by the Nabateans, an Arab Bedouin tribe.
By the beginning of the 8th century A.D., Petra was mostly abandoned and was no longer a significant location. However, it retains its significance in history, due to its unique architecture and the innovations that were made by the Nabatean Bedouins who lived there.
Day 5
You'll want to arrive in Petra early so you can beat the crowds heading into the park. You'll have to stop by the ticket booth to get your tickets (and buy Petra by night tickets if you want to), because they aren't available online.
There is a discounted ticket price for those who are staying at least one night in Jordan. It's 50 JD for adults ($70 USD). You can also hire a guide for 50-100 JD, and you can buy a carriage ride to and from the main site for 20-40 JD round trip. I think it's only necessary to get the carriage ride if you can't walk well or get tired easily.
Then you'll make the long walk into Petra. It's about 2-4 km, depending on which site you're going to. Be prepared to do a LOT of walking.
You'll want to be sure to visit the most important monuments, starting with the Siq, which is the ancient main entrance leading to the city of Petra, then the Treasury (which was used as a setting in Indiana Jones and the Last Crusade), the Street of Facades, The Theater, Coloured Tombs, and the Royal Tombs.
It will take you at least 4-5 hours to walk around the site and take in the main sights. You can easily spend the entire day here, if you try to see more and go on the longer hikes. For me, one day was enough, but if you want to return for another day, just take on a day to your itinerary.
Petra by Night
On Monday, Wednesday, and Thursday, you can go to Petra by night, which begins at 20:30 at the visitor's center. Petra by Night is a very unique experience the ancient site is lit up with 1,500 candles. The entrance fee for Petra by Night is 17 JD, combined with a main entrance ticket. Buy it early though because they sell out.
Where to Stay in Petra
The Petra visitor center is literally a 1-minute walk from this hotel, which makes it an ideal location. It's a 4-star hotel and the rooms are nice. Be sure to visit the Cave Bar while you're there. It's very atmospheric. A great way to end your day in Petra.
» Read reviews on Trip Advisor.
Note: From Petra, it's about a 2 hour drive to the Wadi Rum Visitor's Center.
Wadi Rum
Day 6
The next stop is the moon-like terrain of Wadi Rum, where Lawrence of Arabia was filmed. This incredible landscape is just otherworldly. You won't believe it's beauty until you see it with your own eyes.
The way to do Wadi Rum is to choose your accommodation and allow them to take care of the rest, because you can't just drive into Wadi Rum on your own.
You will meet your guide at the entrance, where you'll leave your car. And you'll sent off on a 4×4 adventure over the rich red sand toward your tented camp. You'll definitely want to set up a jeep ride to see the well-known archaeological sites. Most accommodations have tour guides you can hire.
The top sights you'll want to see are:
Lawrence's Spring – You can take a short walk into the split in the mountain to see the spring and enjoy the views.
Red Sand Dune – If you're ready for the challenge, you can climb up the sand dune.
Khazali Canyon – there are ancient inscriptions to see here.
Rock Bridge – a dramatic natural rock arch that you can climb up to where you'll have amazing views of the valley below.
Burrah canyon – a long, deep canyon between dramatic mountains
Lawrence's House – Now in ruins, this rock house was built atop a Nabataean cistern and legend has it that Lawrence stayed here during the Arab Revolt in 1918.
Alameleh Inscriptions – good example of ancient rock drawings, showing camels and wildlife.
While you're there, you can also go hiking, camel riding, and take part in some evening star gazing through the telescope.
Where to Stay in Wadi Rum
We chose to stay here because it has panoramic tents decorated with plush furnishings and glass ceilings so you can watch the stars at night from your bed. The restaurant is partially carved into the mountain for ultimate atmosphere. It's a really unique experience.
» Read reviews on Trip Advisor.
Then, you'll head back to Amman to spend your final night, before catching your flight home the next day.
Extra Days to Spend?
If you have extra time you can spend in Jordan, I really think the final stop should be Aqaba, a beach destination on the Red Sea. Aqaba is known as a great dive location for scuba divers, but it's also a nice spot for snorkeling, and all kinds of water sports.
Aqaba is located just an hour drive to the west from Wadi Rum, so it's an easy stop to add to your journey. I would say that 3-4 days is more than enough time there, unless you really enjoy hanging out on the beach. While they are adding more activities for tourists, there's no a lot to do beyond water sports and relaxing.
Where to Stay in Aqaba
Al Manara, Luxury Collection Hotel
Located on the water with a small private beach and infinity pool and 2 restaurants. You can easily walk to town for restaurants and shopping.
» Read reviews on Trip Advisor.
Conclusion
With so many great things to see in Jordan, you will want to spend a full week exploring it. This is one of our favorite trips because it involved so many different activities, terrains, and experiences. There are very few places where you can get around so easily and experience so many unique things all in one place.
Like this post? Why not save it to Pinterest?
FOLLOW US on Pinterest, Instagram, Facebook for more great travel inspiration and tips.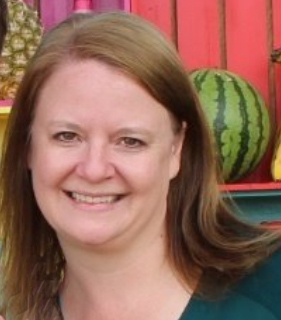 Laura Lynch, creator and writer of Savored Journeys, is an avid world traveler, certified wine expert, and international food specialist. She has written about travel and food for over 20 years and has visited over 75 countries. Her work has been published in numerous guidebooks, websites, and magazines.