This article has links to products and services we recommend, which we may make commission from.
Adventures don't always have to include adrenaline pumping action, like jumping off cliffs and skydiving. Sometimes the best adventures are food-oriented. You might agree that some of the things you remember best from your travels are the meals you had and the new foods you tried. It's no secret that eating is one of our favorite activities while traveling, especially in Asia.
We have quite a few favorite destinations for Asian street food – countries like Malaysia, Indonesia and Cambodia are very well known for their street food. Below you will find our top 5 cities for Asian street food and what to try there.
If you're going to be in Asia, you should also check out these top 5 travel experience in Asia, too.
(Note: This post contains affiliate links. When you use them to book, we will receive a small commission)
Sha Tin, Hong Kong
Have you heard of Sha Tin, Hong Kong? It's a new suburb outside Hong Kong's hustle and bustle in The New Territories, formed to accommodate the rapid overflow of the city's population. While you'll want to check out Sha Tin's main attractions, like the Ten Thousand Buddhas Monastery and the Che Kung Temple, the real adventure is at New Town Plaza.
This is Hong Kong's second-largest shopping mall, with more than 350 shops. Before you start thinking you're in for some retail therapy, you're not. There are over 50 Chinese, Asian, and Western restaurants and cafes to try, including Fo Tan, which serves Dai Pai Dong, a traditional Hong Kong dish you must try.
Seminyak, Indonesia
If you've never experienced Indonesian food, you're missing out. In many Indonesian cities, you'll find hundreds of restaurants serving cheap and delicious specialties, but Seminyak, is a more upscale resort area, catering to those looking for something a little different, and special. The dining experience includes stunning restaurants and beautifully-plated chef creations. Be sure to visit Metis, one of Seminyak's most popular restaurants, where you can dine at a private table surrounded by their famous lotus pond.
→ Check out even more Seminyak restaurants here.
Mumbai, India
Indian cuisine is still a big mystery to me – the spices, the unique, bold flavors, the diverse dishes – there's so much to learn. Mumbai, India, is the perfect place to start. It's a good idea to begin your Mumbai adventure with a food tour. Not only will you learn immediately what dishes to order and where to eat during your stay, you'll also see the city on a walking tour with an experienced guide. Try this Mumbai street food tour, where you'll get to try up to 10 different Indian street food snacks on a 4-hour tour .
Siem Reap, Cambodia
When people think of Siem Reap, they immediately associate it with the Angkor Wat temple complex, since that's the main attraction for travelers. However, when you've finished exploring the temple, turn your attention to the flavorful Cambodian cuisine. Learning to cook traditional dishes is one of my favorite activities, and cooking classes are available at a few Siem Reap resorts, including the beautiful Sojourn Boutique Villas, where you'll learn to cook with one of their head chefs during a half or full-day class.
You can also get in on this "Eat Like a Local" street food tour, where you can try crazy things like spiders and fried crickets, while you wander around the local markets.
Penang, Malaysia
If there is any place on earth where you can find just about any type of street food available at any hour of the day, it's in Penang. You can't walk more than a block and not encounter street food vendors. It's even been called Asia's street food capital. When you're in Penang, it's only appropriate to go on a street food mission. The best place to go is George Town, where hawker centers prevail. If you don't know where to start or how and what to order, follow this 24-hour street food experience that will guide you through a 24-course eating extravaganza.
If you want to find the best food stalls, and try all the required foods while in Penang, I would suggest going on this Best of Penang Street and Local Food Tour. It's a 4-hour tour that will take you to a minimum of 4 destinations within town and its outskirts, to try local specialties and discovering the city's edible hidden gems.
Liked this article? Share it with these images on your Pinterest boards!
If you a have a chance to visit any of these great Asian foodie destinations, we're sure you'll love the food in each and find that these top five Asian adventures for foodies stoke your excitement for culinary travel.
This article is part of Hipmunk's Destination Unknown series.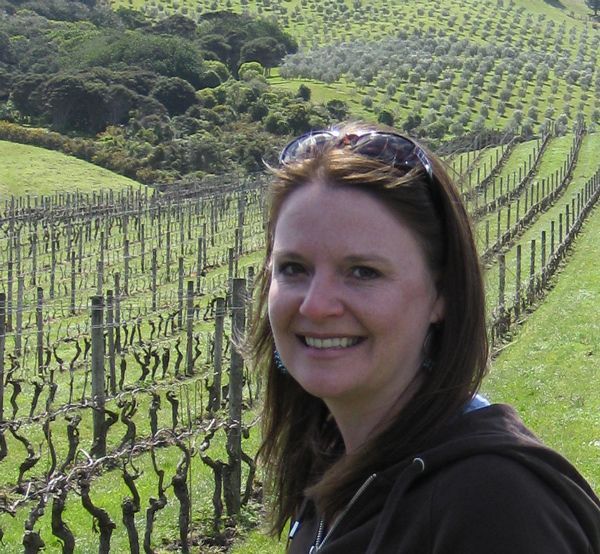 Laura Lynch, creator and writer of Savored Journeys, is an avid world traveler, certified wine expert, and international food specialist. She has written about travel and food for over 20 years and has visited 70+ countries.