Sometimes the best adventures are food-oriented. You might agree that some of the things you remember best from your travels are the meals you had and the new foods you tried. There's no where better to experience new and exciting foods than in Asia.
It's no secret that eating is one of our favorite activities while traveling, especially in Asia. We have quite a few favorite destinations for street food in Asia – countries like Vietnam, Thailand, and Hong Kong that are very well known for their street food.
If you're looking for somewhere to go in Asia where you can enjoy an overwhelming amount of delicious street food, these are your destinations! We've been to each one of these places and have devoured our share of delicious dishes.
Of course there are dozens of other countries in Asia that have amazing food too, these are just our favorites that we wanted to share with you. In some you'll even find similar dishes, depending on proximity and influence.
» If you're looking for something different, try one of these 12 Exciting Travel Destinations in Asia That You'll Love
Best Street Food In Asia
Hong Kong
Hong Kong is a wonderful food city, with all kinds of great food stalls, restaurants, and dishes with many cultural influences to try. There is fantastic street food in Hong Kong, but it might not be as accessible for tourists who don't speak the language, so I always recommend going on a food tour to try all the street food.
Hong Kong is also packed with tons of top-rated dim sum restaurants. For this, you'll want to pop into Tim Ho Wan or One Dim Sum. The table above is filled with delicious dishes from One Dim Sum. Roast goose is a dish you must try in Hong Kong. The crunchy skin and layer of rendered fat over tender meat. It's a thing of true joy.
We ordered roast goose in a tiny restaurant called Yat Lok Roast Goose in the Central neighborhood on Hong Kong Island You can try lots of great dishes on a Hong Kong Foodie Tasting Tour. There's really no better way to explore the food scene and find great places to go back to during your visit.
Their knowledgeable guides know where to find the most incredibly tasty food at exceptional venues throughout the city, so not only are you trying the foods on your list, you're getting them from the best sources.
Dishes to try in Hong Kong:
Fishballs
Scrambled egg sandwich
Stinky tofu
'Pineapple' bun
Cha siu baau
Sweet tofu soup
Roast goose
Dim sum
Indonesia
If you've never experienced Indonesian food, you're missing out. In many Indonesian cities, you'll find hundreds of restaurants serving cheap and delicious specialties from street food stalls and restaurants. A lot of the street food in Indonesia is fried.
Some specialties to look out for include gorengan (fritters), nasi goreng (fried rice), mie goreng (fried noodles) and ayam goreng (fried chicken). Be sure to try some bakso meatball soup, traditional soto soups and fruit rujak as well.
Indonesia also has a lot of upscale dining experience, particularly in Seminyak, one of the more upscale resort areas. Be sure to visit Metis, one of Seminyak's most popular restaurants, where you can dine at a private table surrounded by their famous lotus pond.
→ Check out even more Seminyak restaurants here.
Foods to try in Indonesia:
Gorengan (fritters)
Nasi goreng (fried rice)
Mie goreng (fried noodles)
Ayam goreng (fried chicken)
Beef Rendang
Sop Buntut (Oxtail Soup)
Nasi Rawon
Singapore
Singapore is one country that has a lot to offer in terms of food owing to its rich heritage. The local cuisine has evolved and obtained influences from various other cultures such as Malaysian, Chinese and even Indian, morphing into an exotic palette bursting with flavors.
One of my favorite food experiences in Singapore is the hawker centers. These huge collections of street food stalls can be found all over the city and they feature some of the best food options around, especially laksa, chicken rice, and pork satay.
Not only is the food amazing, and in great abundance and variation, it's also very inexpensive. You can find a place to sit and then sample dishes from all the different vendors.
The best dishes to try in Singapore:
Laksa (a spicy coconut curry soup)
Hainanese chicken rice
Chai tow kueh (aka carrot cake – which is not a dessert as you might expect)
Singapore Chili Crab
Hokkien prawn mee
Fish head curry
Satay (various types)
Thailand
Thailand is a food mecca. Not only is Thai cuisine creative and diverse from region to region, it is incredibly cheap by western standards. Each of the regions of Thailand have their own unique style of food, but in most restaurants and from street food vendors, especially in Bangkok, you'll find a variety of dishes on the menu.
Thais like their food spicy, but they generally won't serve it to you that spicy once they've determined that you're a Western tourist. You can determine your level of spice on a scale of 1-5, being how many chilies you want. We found that 3 was just right for us, but if you can tolerate spice, just ask for it "mị̀ p̄hĕd" (not spicy).
My favorite dishes are Pad See Ew (stir fried noodles) and Kao Soi (Chiang Mai noodles), but I learned quickly that any stir fried or noodle dish was equally as delicious and helped me branch out a bit. Being willing to eat street food also expanded my Thai food repertoire.
Dishes to devour in Thailand:
Guay Teow (Noodle Soup)
Tom Yum Goong (Spicy Shrimp Soup)
Tom Kha Gai (Chicken in Coconut Soup)
Som Tam (Spicy Green Papaya Salad)
Laab (Spicy Salad)
Pad Thai (Thai Style Fried Noodles)
Khao Pad (Fried Rice)
Pad Krapow (Fried Basil)
Penang, Malaysia
If there is any place on earth where you can find just about any type of street food available at any hour of the day, it's in Penang. You can't walk more than a block and not encounter street food vendors. It's even been called Asia's street food capital.
When you're in Penang, it's only appropriate to go on a street food mission. The best place to go is George Town, where hawker centers prevail. If you don't know where to start or how and what to order, follow this 24-hour street food experience that will guide you through a 24-course eating extravaganza.
Try these foods while in Malaysia:
Mee goreng mamak
Apam balik (Malaysian pancake)
Nasi kerabu
Ayam percik (chicken with percik sauce)
Nasi lemak
Roti john
Rendang (beef, chicken or lamb)
Vietnam
The streets of Vietnam are alive with locals cooking delicious Vietnamese dishes right by the roadside, from Hanoi to Ho Chi Minh City. You can't go to Vietnam without tasting the wonderful street food and sipping the amazing Vietnamese coffee.
Many people already know Banh Mi before going to Vietnam, but you maybe haven't tried the 100% authentically delicious sandwich that the whole world loves straight from the source. Street food vendors all over the country sell banh mi seemingly around the clock.
You'll have to sit inside to try a few of the other great dishes of Vietnam, like a steaming bowl of Pho. Street food stalls sell Bun Cha, a Hanoi speciality and a must-try when visiting the capital. Nem Ran are fried Vietnamese spring rolls. And my favorite crunchy snack is Bánh Xeo, a regional speciality from Hoi An.
Foods to try in Vietnam:
Pho (Vietnamese Noodle Soup)
Goi Cuon (Summer Rolls
Nem Ran (Fried spring rolls)
Banh Mi (por baguette sandwich)
Thi Nuong (Grilled Pork)
Banh Xeo (Crispy Stuffed Crepe)
Bun Bo Nam Bo (Beef on Rice Noodles)
Cao Lau (Pork on Thick Noodles)
CONCLUSION
If you a have a chance to visit any of these great Asian foodie destinations, we're sure you'll love the food in each and find that these top five Asian adventures for foodies stoke your excitement for culinary travel.
Liked this article? Share it with these images on your Pinterest boards!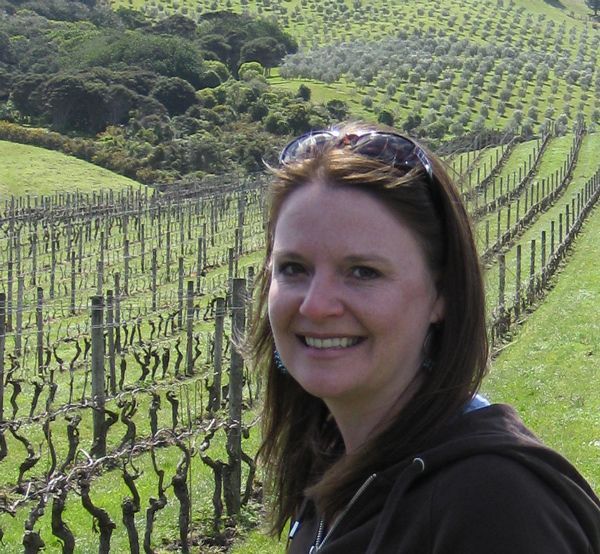 Laura Lynch, creator and writer of Savored Journeys, is an avid world traveler, certified wine expert, and international food specialist. She has written about travel and food for over 20 years and has visited 70+ countries.