If you're a foodie seeking the perfect Australia destination where you can taste local specialties and experience a famous wine region, set your sights on Adelaide. Located in South Australia, Adelaide has a growing foodie culture, and the clout to back it up.
You'll find great foodie experiences practically everywhere you turn – from local farm shops to chef tasting menus and incredible wine tasting opportunities. Adelaide is truly a food mecca. When you visit, don't miss these restaurants for the best food in Adelaide.
Getting to Adelaide is easy, with direct flights from most major airline hubs, and with luxury hotels like the Intercontinental Adelaide located right in the center of the action, it's easier than ever to plan a delicious trip to Adelaide.
Best Food in Adelaide
Press Food & Wine
When you're looking for a place where you're guaranteed to have a great meal and thoroughly enjoy the atmosphere, head to Press Food & Wine. One of the perpetual favorites in town, Press is consistently good. There are two dining floors. The top floor requires a reservation, but the bottom floor is reserved for walk-ins.
They also offer two types of dining – from casual to fine dining – so you can choose your preference. They use only the best products from the local area to create their menu, which features both ala carte classic Australian dishes and a tasting menu.
Address: 40 Waymouth St, Adelaide
Website: https://pressfoodandwine.com.au/
Adelaide Food Tours
One of the best ways to discover a city's cuisine for the first time is through a food tour. Adelaide has many different types of tours to match every style. You can take a tour of the Central Market with a professional guide or get in on one of Feast on Foot's dumpling tours.
If you're looking for something a little different, try one of several specialty options like a chocolate tour, a craft beer tour, and a high tea tour.
⇒Check out all the culinary & nightlife tours in Adelaide offered by Get Your Guide.
Adelaide Central Market
Open every day except Monday, the Adelaide Central Market is one of Australia's largest fresh produce markets. It's the place to see local produce and shop for products that you can only get in Adelaide. You can stroll around and have a look, sit at a café with a latte, or grab a bite to eat at the Asian food stalls along the way.
You might also want to pick up a few ingredients to use in your own cooking at one of the 80+ stalls. You'll find meats, cheeses, chocolates, beer and wine, vegetables, fruits, jams, sauces, and more. It's large and vast, but not overwhelmingly so. You can easily walk around and talk with vendors or pick out the things you like to take home.
Website: https://adelaidecentralmarket.com.au/
Peel Street and Surrounding Restaurants
Near Peel Street, in the laneway between Hindley & Currie streets is where you'll find many of the city's best restaurants all packed into a few tiny streets. Why not create your own food crawl by stopping in to some of the best eateries along the way?
You'll find everything from fine dining to street food. Get there early afternoon and hop around from bar to bar. Get creative – the options are endless! Just remember to order a drink and a small dish at each spot to save room for the next.
Options:
La Rambla Tapas Bar
Bread & Bone
2nd & 6th
Therapy Cocktail Bar
End your night with a hearty dish from Peel St. The menu changes frequently and is only written on the chalkboard inside. We had the red curry pork (pictured) and it was insanely good and filling.
Chef's Tasting Menu at Osteria Oggi
There are many restaurants in town that have a chef's tasting menu, but one we highly recommend is at Osteria Oggi. They focus on modern Italian dishes in a really lovely setting. The tasting menu will give you a chance to try all their popular dishes.
Believe me, the plates just keep coming! You're going to want to eat all of the pastas, but be sure to save room for the main attraction – the fish! And of course the awesome desserts.
Address: 76 Pirie St, Adelaide SA 5000
Website: https://osteriaoggi.com.au/
Barossa Valley Wine Tour
Set off on a tour to explore the abundant wine regions of South Australia. The Barossa Valley wine region, is located just 40 minutes outside Adelaide. The Barossa Valley has long been a top grape growing region, with many family vineyards and over 170 wine producers.
You can also explore the Adelaide Hills wine region, which is even closer – in fact it is the closest wine region to a major city in the world!
Just to the south of Adelaide is the popular McLaren Vale wine region. Tasting rooms are known as the cellar door in Australia, and many are open to the public for walk-in visits and tastings. You can also go for a day trip with a local tour company, which usually includes up to four winery stops and lunch.
Or you can plan your own itinerary to visit your favorite wineries. You'll want to check out their websites in advance to see what special experiences they offer – like blending your own wine, vertical or library tastings, and special food and wine pairings.
Tours you may enjoy:
⇒ Wine Lovers: Check out our 10-day itinerary for wine tasting in South Australia.
CONCLUSION
Combined with the city's museums, nature, and art, these foodie activities in Adelaide will keep you very busy. When you work your way through these options, you'll find many more activities throughout the city. Enjoy!
Like this post? Why not share it on your Pinterest board?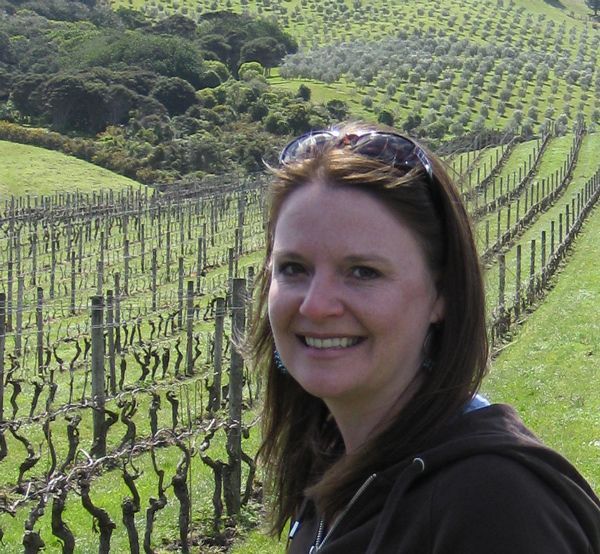 Laura Lynch, creator and writer of Savored Journeys, is an avid world traveler, certified wine expert, and international food specialist. She has written about travel and food for over 20 years and has visited over 75 countries.