Bondi Beach, in the Land Down Under, is one of the most beautiful beaches on the globe and certainly the most popular strip of sand on the continent. You simply have to visit it at least once in your lifetime.
This beach is located in the beautiful city of Sydney in Australia. It's a hidden pearl and a great touristic destination for many reasons. Below, you'll find 8 of the best things to do on Bondi Beach to help you start day dreaming about and planning your inevitable trip to Sydney, Australia.
Bondi Beach Activities
1. Witness the Spectacular Sunrise and Sunset
It doesn't matter when you visit Bondi Beach, the first thing you need to do is stay outside during the sunset or wake up early in the morning and witness the most beautiful sunrise ever. Don't think that Bondians are in bed at 6 in the morning. No way.
Everyone's outside witnessing another colorful sunrise. Some are taking their dogs for a walk; others are hitting the beach in order to surf. The sunrise at Bondi beach really does bring people together. It's definitely an experience that you want to have in your life, so if you happen to be there, don't you dare miss it.
2. Eat Something Beautiful
It's not only the sunrise that's photographable at Bondi beach; it's the food as well. For breakfast, head to Porch and Parlour which embodies the true essence of Bondi. It doesn't matter which meal you choose, it's so beautiful and tasty that you will most certainly post it online.
Speedos is another one of the best places to eat breakfast in Bondi for its beach views and gorgeous plates of food. The vegan pancakes plate is simply enormous.
If you want to have lunch at Iggy Azalea's favorite place in Sydney, then you must visit the fancy Icebergs Dining Room and enjoy the view. As for dinner, you have a plethora of options to choose from, such as the classy Blanca Bar.
3. Have a Drink
When you're done with the beach activities and looking for a drink, there's no better place than The Bucket List, probably one of the most beautiful bars we've ever been to. It's situated on the foreshore of this magnificent strip of sand, so drinking cocktails while watching the amazing ocean from this location is the perfect experience.
Don't get drawn in by all the bars along Campbell Parade, the main strip. There are some even better places further away, like La Palma or The Royal Bondi.
And of course, you can't miss Icebergs Terrace, which is the "quintessential" bar to visit when in Bondi. With so many things to do at the Iceberg Club, you could really stay all day.
4. Enjoy the Water
The marine life in Australia is always phenomenal. When you're visiting Bondi beach, you might want to snorkel a bit. Make sure to have a full face snorkel mask as you want this experience to be the best possible.
Even though it's not as colorful as at the Great Barrier Reef, snorkeling everywhere in Australia might have amazing and very interesting outcomes.
5. Go Surfing – the most popular Aussie sport
Surfing is regarded as the national sport of Australia so it would be such a shame to come here and not try it out. Bondi beach is a place where many surfers come because of its iconic breaks, but you don't have to be an expert if you want to try it out.
Bondi beach has some amazing left and right breaks that are excellent for all beginners. Simply take a beginner's class and try to figure out why surfing is indeed one of the most popular sports in this region.
6. The Bondi to Bronte Walk
If you're up for a walk, you're in luck as Bondi beach offers a wonderful walking route. If you climb the steps behind Bondi Icebergs and you follow the path, you will experience one of the best walking trails in this part of the country.
The whole walk takes about 30 minutes and is around 2 kilometers long, but you will probably be making plenty of stops in order to capture the most beautiful scenery on camera. If your boots are not made only for walking, you don't have to stop at Bronte, as you might continue further and explore the area even more.
7. Visit the Iceberg Club
Since the ocean might be quite turbulent and it might not cater for everyone's needs and wishes, Aussies have come up with a great idea. Namely, you can always dive in the amazing ocean water in an ocean pool – practically a rectangle of ocean water that's much more user-friendly.
Even though it doesn't sound like that, the Bondi ocean pools are indeed spectacular as you get to swim in the ocean and still experience the whole thing firsthand. The easiest ocean pool to access from Bondi Beach is at the Bondi Icebergs Club.
You can visit the club without a membership as long as you live more than 5km away. There's also a cafe and bar on site, for when you're done swimming.
8. Check Out the Bondi Markets
Once you're done with taking a bunch of selfies, eating and drinking your day away at some of the most beautiful bars and coffee places, it would be an excellent idea to hit the famous Bondi markets. Each Saturday, the Bondi Beach Public School hosts the Bondi Farmers Market where you can buy the freshest vegetables and fruit.
What's more, you can also buy super tasty homemade jams, or artisan breads. On Sunday, go there again and you will find the Bondi Market – a place where you can buy everything from vintage clothes to handmade candles and jewelry.
So, this could be a perfect place to buy everything you need for a great Bondi photo session afterwards. The Bondi Market is the place where Samantha Wills started out – and look where she is now!
CONCLUSION
You're probably looking to book accommodation at the moment, aren't you? And we cannot blame you – we told you so! Sydney is amazing as it is, but Bondi Beach is definitely something out of this world. So pure, so natural, so beautiful. Every single one of us should experience this place that will definitely leave you in awe.
Like this post? Why not save it to your Pinterest board!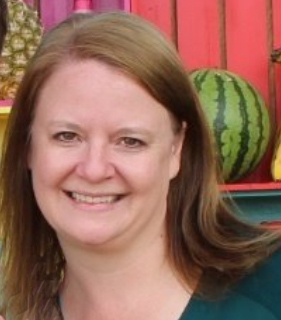 Laura Lynch, creator and writer of Savored Journeys, is an avid world traveler, certified wine expert, and international food specialist. She has written about travel and food for over 20 years and has visited over 75 countries. Her work has been published in numerous guidebooks, websites, and magazines.