Food experiences are the norm now and it's pretty likely you'll spend at least a bit of your time in Italy focused on food activities, whether you consider yourself a foodie or not.
Bologna is one of the best destinations in Italy for food, because it is simply overflowing with culture and culinary appeal. We're going to share with your our six favorite foodie things to do in Bologna in this post. Then you'll also want to check out this post for Bologna side trips, for more inspiration.
While it's tempting to stick with typical mass-marketed destinations, especially in Italy, alternative destinations, like Bologna, sometimes have more to offer travelers who are looking for unique food experiences.
If you're looking to plan a Europe trip with a little food inspiration in your itinerary, you've come to the right place for a little inspiration.
Here's more to help you plan
Top Food-Related Activities in Bologna
Tour a Parmigiano-Reggiano Factory
One of the most fascinating aspects of Italy is its Denominazione di Origine Protetta, or DOP, products like Parmigiano-Reggiano. If you want to eat your weight in cheese, sign up for a gourmet tour with Italian Days.
The tour includes a visit to a Parmigiano-Reggiano factory to see the cheese being produced as well as a family-owned acetaia where Traditional Balsamic Vinegar of Modena is made.
You'll also tour a factory that produces DOP Prosciutto. You'll sample as much as you can possibly eat along the way.
>> Read all about the food tour in this post. It was by far the best food tour we've ever done.
Take a Pasta-Making Class
Bologna has a variety of cooking classes for eager visitors who hope to learn a few cooking skills while in the city. What better souvenir to give yourself than the ability to make true Italian pasta when you return home?
Classes, like the one given by the Culinary Institute of Bologna, are taught by English-speaking professional chefs in one-hour, half-day, or full-day sessions in a professional kitchen.
Explore Food Markets
There are many food markets and outdoor street food in Bologna, such as the Mercato di Mezzo, with stalls full of seasonal produce and local products that you can taste right from the vendor.
Sample freshly made pasta, taste some burrata, pick up picnic items, or just walk around and enjoy the sights and smells. The markets of Bologna are like a string of endless food paradise destinations.
Visit Area Wineries
Emilia Romagna has many wine varietals, though casual wine drinkers probably haven't heard much about them. While the slightly fizzy and sweet red wine, Lambrusco, is produced here, other varietals like Sangiovese and Barbera have a place in the region too.
Wine tours often include two to three winery stops, plus a multi-course, wine-paired lunch. Be sure to check out the Romagna Wine Region, Tuscany's northern cousin.
Try Michelin-Star Restaurants
It is well-known that Italy is a major player in the Michelin-star restaurant arena, with over 300 venues holding one, two, or three stars. There are plenty of options for fine dining in Bologna.
Try one of these great highly-praised restaurants.
I Portici
Marconi
Pappagallo
Antica Corte Pallavicina
The highly praised Osteria Francescana is nearby in Modena. Make your reservations early!
Go Out for Evening Aperitivos
Aperitivo is an afternoon Italian tradition. Beginning at 6 p.m., restaurants and bars open to patrons who come for a drink and a snack.
Aperitivo works in two ways. Either you order a drink (usually Prosecco or Lambrusco) or you pay a per person fee (around 10 euros), then you can freely partake of the bar snacks, ranging from slices of pizza, meats, and cheese to a full buffet that sometimes leads to skipping dinner.
If you're on a budget, this is a great way to go out and have a great time without having to also shell out for dinner afterwards.
Visit Eataly World
Opened in 2017, Eataly World is a huge warehouse space on the outskirts of Bologna where all things food take place. There are indoor and outdoor exhibits, food experiences like making your own pizza, and shops with all kinds of Italian food to discover.
Most people who go out there end up staying for 3+ hours. Start with a tour and lunch, then get in on some of the food experiences, or go on some of the rides. It's a unique and fun food world.
You can take a taxi out there or drive if you have a rental car. Check out the reviews on Trip Advisor.
Planning for Europe? Here's more…
Like this post? Why not save it to Pinterest?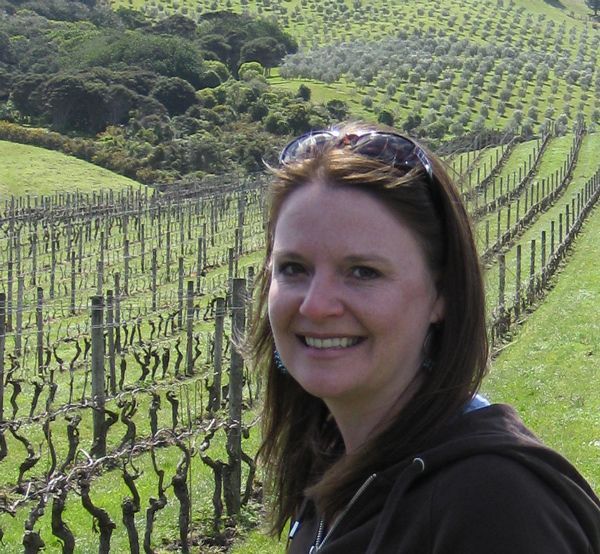 Laura Lynch, creator and writer of Savored Journeys, is an avid world traveler, certified wine expert, and international food specialist. She has written about travel and food for over 20 years and has visited 70+ countries.