Bergen is a small town on the western coast of Norway that attracts visitors with its immense beauty and proximity to incredible outdoor adventures. You'll be blown away by the beauty in this small town and just how easy it is to enjoy it.
Hopefully you love the outdoors, because a visit to Bergen always includes mountain hikes, a boat ride through the fjords, and walking in the city center. The historic old wharf is incredibly colorful with all its wooden houses and they're a big part of what makes Bergen a delightful city.
You can easily spend a few days exploring these 10 awesome things to do in Bergen. These activities will make your time in Bergen a dream.
» When you're ready to venture further afield, check out our guide on how to plan your own Norway in a Nutshell trip.
Get Acquainted With Bergen
Bergen is the second largest city in Norway with 300,000 people situated on the west side of the country, on the peninsula of Bergenshalvøyen, near the picturesque Byfjorden, a 15-kilometre (9.3 mi) long fjord that separates the island of Askøy from the Bergen Peninsula. It's also surrounded by seven mountains.
Bergen was founded in 1070, so it is an old town with a long history and many traditions. It is a former busy trading port, with the old historic marina to show for it.
Bergen is today one of the most popular places to visit in Norway. People love the charming beauty of its streets and wooden houses, plus having a great choice of things to do nearby, as Bergen is the gateway to the fjords.
The name Bergen came from Bjørgvin or Bergvin in Old Norse. Bjorg or berg translates as 'mountains' and vin translates as a settlement in a meadowland. You'll quickly see that the name fits, because Bergen is very much a meadow in the mountains.
Additional reading for your journey: Also visiting Stockholm or Helsinki?
All the Fun Things to Do In Bergen
Ready to get started planning your time in Bergen? Let's just right into the top things to do while you're visiting Bergen.
1. Visit the Market Square and Try Fresh Seafood
One of the main attractions in Bergen is the old market square, called Torget, where most of the city's fish and seafood is sold. It is a great place to enjoy the atmosphere of the old town of Bergen, feeling like you're in the times of active trade with colorful wooden houses surrounding you, and traders trying to prove that their fish is the best.
The market is not only good for enjoying the local culture and pleasant atmosphere, you can also buy delicious seafood there. A mandatory thing to do in Bergen is to try fresh seafood from the fish market.
The market is situated in the city center near the port, so it's in a super convenient spot to have lunch or dinner in one of the tents set up along the market. I definitely recommend sticking with the outdoor market stalls, rather than the restaurants.
You can browse through and choose what looks best. There is a lot of seating available, but it can be quite busy during the main lunch/dinner hours.
2. Walk Along the Old Wooden Houses
Close to the market square, you will see multiple wooden houses standing in a row. This place is called Bryggen and it used to be a Hansa dock, as well as a trading and processing area between 1350 and 1750.
This row of crooked, colorful houses is on the list of UNESCO World Heritage Sites, despite the fact that the buildings are not original. They burned down and were rebuilt in 1702, preserving their original style.
It is probably the most popular place to visit in Bergen and although there isn't much foot traffic in the photo above, believe me that it can get really busy here.
In the row, you'll find traditional restaurants, several museums, and souvenir shops. It'll take an hour or so to go through all the shops. You can also sit outside during the summer in front of the houses to enjoy a beer or wine.
⇒ Click here to book a Best Views of Bergen Segway Tour.
3. Spend Time in a Medieval Fortress
The next attraction of Bergen is also situated close to the previous ones. It is the Bergenhus stone fortress that used to serve as the king's residence. The building was built about 750 years ago, in 1261, but even today royal galas and other big events are carried out here.
As it is not made of wood, like the houses from the previous attraction, it didn't suffer from fires, but the roof was reconstructed after a blast during World War II.
Guided tours are regularly conducted here, or just relax on the fortress territory, which is a city park. It's not as impressive looking as some medieval fortresses, but it's still a commanding presence on the waterfront in Bergen and worth a look up close.
4. Drink Local Wine
Being a Nordic country, the climate in Bergen changes a lot during the year. In summer, you can enjoy the sun and relax on a beach in the warm weather, while in winter you can experience very low temperatures, too cold even to go skiing. Such a climate makes it difficult to produce wine, but Norway does.
The most northern vineyard in the world, Eventyrvin Lerkekasa, is situated in Norway. Its wine cannot be compared to the world's best wines, but it has its own special taste. You can try local food and wine, or any of the world's wines, in local wine bars, most of which are found in the city center, close to the main tourist attractions. Some of the places worth visiting are:
Dyvekes Vinkjeller, Hollendergaten 7
Altona Vinbar & Kjøkken, Strandgaten 81
Pergola mat & Vinbar, Nedre Korskirkeallmenningen 9B
To-glass, Vetrlidsallmenningen 19
Beyer'en Bar & Restaurant, Rosenkrantzgaten 8
There are many more places to drink wine in Bergen. But, more popular drinks among locals are beer and vodka.
5. Visit Museums in Bergen
As any other touristic city, Bergen has a lot of museums of all kinds. If you are a museum lover, you can spend a whole weekend trying to visit all of them.
One of the most popular museums in Bergen is Bryggens Museum on Dreggsalmenningen 3, which is a museum located in and featuring the wooden houses mentioned above. The museum covers the architecture and history of the houses, and it regularly hosts temporary exhibitions.
Another interesting museum in Bergen is the Theta Museum, at Bredsgården 1 D. It was the headquarters of the Theta group that contacted London, reporting about German fleet movements near Norway during World War II.
Bergen Museum is part of the University of Bergen. It includes natural and cultural history collections on Muséplass 3.
As Bergen is a seaport and was one of the major cities in Hansa trade, it is worth visiting the Bergen Maritime Museum on Haakon Sheteligsplass 15.
A very unusual museum in Bergen that I recommend visiting is the Leprosy Museum on Kong Oscarsgate 59. It is devoted to the leprosy disease and the people who suffered with it.
These were the 5 most interesting museums in Bergen, but there are many more. You can find the most suitable for you on TripAdvisor.
6. Go Kayaking in a Fjord
The main reason people visit Norway is for its natural beauty. If you are not going to stay in Bergen for your entire vacation, I highly recommend you rent a car and make a road trip through Norwegian fjords and mountains.
Fjords are one of Norway's best and most unique features. Venturing out to see the fjords is something that every tourist should include in their itinerary.
Perhaps the most popular way to see the fjords is on a fjord cruise. We suggest this tour which combines a fjord cruise on the magnificent Sognefjord with some of the best tourist attractions in Norway like Hopperstad Stave Church, Storesvingen View Point, Tvindefossen Waterfall, as well as visit to The Norwegian Glacier Museum and Bøyabreen Glacier.
Kayaking is another way of seeing the fjords and planting yourself between between huge majestic mountains in the bay with the blue water all around you. If you want to try kayaking in Bergen, we suggest this 3-hour guided kayak tour around the protected inland islands and reefs of Herdlefjorden and Hjeltefjorden.
7. Visit a Very Unusual Church
In Bergen, you can visit a very unusual church, which is called the Fantoft Stave Church. The original building was built about 1150 in Fortun, a small village located 250 km from Bergen. In the hard times in Norway, the church started falling apart, and the villagers took the wooden planks for their farms.
We would not see the church today if a businessman from Bergen didn't pay for its repair in the 19th century. Thanks to this man, you can enjoy the unusual look of this wooden church.
8. Take a Funicular to the Best City Panorama
If you like seeing the entire city from above, you should take a funicular called Fløibanen up to the top of Mount Fløyen. The journey up to Fløyen (320 meters above sea level) takes about 5–8 minutes. It's a quick walk from the downtown center to the funicular.
You can take the funicular all day, even during sunset or in the late evening to see the city at night, as the funicular operates from early morning to 11pm. The single ticket costs 63 NOK (~$8).
Buy online in advance to get a small discount and avoid the lines at the station. Once you're at the top, you can have a look around, enjoy a coffee and pastry from the cafe, go on a hike or guided tour, or even ride mountain bikes through the many trails.
9. Find All the Great Street Art
If you like street art, you should definitely try to find all the best art in Bergen. Many city walls are covered with it and it's quite artistic, not your average amateur graffiti. In fact, some of Norway's best street artists are from Bergen, such as Dolk, AFK, and TEG.
As the street art is always in flux, it's best to visit this website (can be translated into English using Google translate) to see where some of the best murals are located before your visit.
10. Hiking in Bergen
The Vidden Trail is one of Bergen's most rewarding day hikes. It's a mountaintop trail that runs from peak to peak, between Mt Ulriken and Mt Floyen. For your efforts, you'll be rewarded with beautiful views of Bergen from above. The hike is about 13 kilometers and takes about 5 hours to complete. It can be done year around, though we recommend between May and October, or your certainly face snowy conditions. You can also ski it, if you want.
To get started on this hike, you can take the funicular to the top of Mt Floyen and start the trail there. Follow the route towards Brushytten and Rundemanen This allows you to avoid the arduous hike up the mountain, but that's also an option and there are multiple ways up.
If you'd rather have a guide for this hike, that's also an option. Check out this tour with an experienced guide.
One of the other best places to go hiking is in the Husedalen Valley, or Waterfalls Valley, as the tourists named it. It offers you the best views of the mountains and waterfalls from an almost 2 km height.
If you're looking for more fun activities and tours to do in Bergen, you can book these Viator tours in advance and make your planning easy!
When to Visit Bergen Norway
The best time to visit Bergen is in summer, from May to September, when the weather is at its best. In mid summer, the average daily temperature is around 19C, and it can get up to 25C. With those temps, you can also enjoy going to the beach and even swim in the fjord, which is warm enough thanks to the Gulfstream and the peninsula protecting Bergen from cold North Sea streams.
If you visit in May, you might also catch the blooming of the beautiful cherry trees around Lille Lungegårdsvann.
Bergen Hotels
Some of the best places to stay in Bergen include:
CONCLUSION
I hope this article has piqued your interest in visiting this exciting and beautiful town. If you have been to Bergen, or if you go after reading this article, we'd love to hear about it. Tell us what you love about Bergen, Norway, in the comments.
Like this post? Why not share it on your Pinterest board!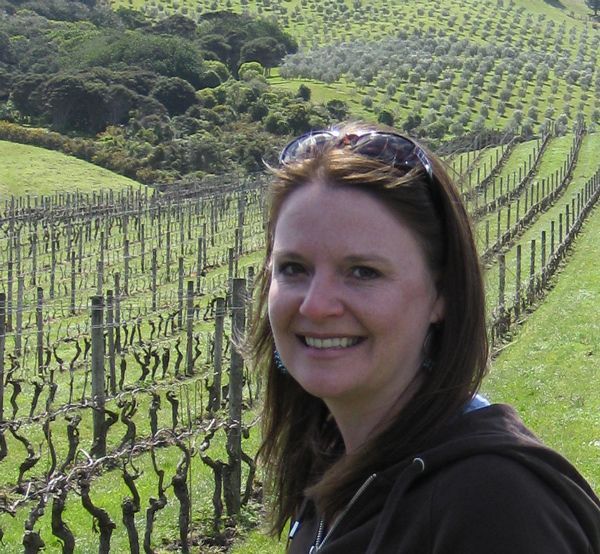 Laura Lynch, creator and writer of Savored Journeys, is an avid world traveler, certified wine expert, and international food specialist. She has written about travel and food for over 20 years and has visited 70+ countries.