Cappadocia, Turkey, is an area of unparalleled natural wonders. Geologic formations called fairy chimneys — formed from sedimentary rock of ancient volcanic eruptions — are the main draw to the area, bringing thousands of visitors yearly to central Turkey to explore and witness this otherworldly landscape for themselves.
There are many ways to enjoy Cappadocia, so you'll have to pick and choose which activities you'll pursue. However, not everyone has an endless amount of time to spend there, so we've put together a list of our 10 favorite things to do in Cappadocia.
Most people don't devote a significant portion of their time in Turkey to visiting Cappadocia, choosing instead to go to Istanbul. That means there aren't usually hordes of tourists to contend with and you can get a lot done in a short amount of time.
You're going to love Cappadocia. You'll discover another side of Turkey and see the incredibly landscape that you can only imagine!
At the end of this post, you'll find our recommendations on where to stay in Cappadocia, as well as how to get from Istanbul to Cappadocia.
If you do split your time, be sure to read our other post: Things to do in Istanbul and Food You Must Try in Istanbul.)
Best Things to Do in Cappadocia
1. Cappadocia Hot Air Balloon Ride
One of the most sought after experiences in Cappadocia is a hot air balloon ride. More balloons lift off from Cappadocia every year than in any other part of the world. It's a fantastic way to witness some of the area's most awe-inspiring landscape.
You'll be picked up from your hotel, served a quick breakfast and whisked out to the launch location for a 60-90 minute ride in the sky. Check out this video from Getty Images. It's really an incredible sight to see all those balloons.
After your flight, you'll have a Champagne toast to commemorate the experience. Don't forget your camera! All of those balloons in the sky is quite a sight to see. If you're not up for taking the ride yourself, make sure you get up early and enjoy the scene from your hotel as dozens of balloons lift off and drift through the valley.
While it's not an inexpensive activity (you can expect to pay anywhere from $175 to $220 for a one-hour flight and $250+ for 90 minutes), it's one of those once-in-a-lifetime opportunities that can't be missed.
⇒ Book A Cappadocia Hot Air Balloon Ride.
2. Hike Through the Fairy Chimneys in Cappadocia
Dozens of hiking trails snake through the valley, passing through some of the best outcroppings of fairy chimneys and through ancient churches and villages that were carved into the rock. Hiking through the fairy chimneys is one of the top things to do in Cappadocia, so be sure to save plenty of time for it.
Depending on where you're staying, there are probably a number of trails that lead directly from your hotel into one of the renown valleys. From Uçhısar or Göreme, you can hike the Pigeon Valley which stretches from one town to the other.
Starting in Uçhısar may be the preferred direction, as it's mostly downhill from there. We took this path from our hotel in Uchisar and since we didn't have a way back to once we reached the end of the trail, we opted to walk halfway and then double back.
The entire trail is around 6km and there are places to stop along the way for refreshments. Another great trail to hike is the Rose Valley near Göreme. The trail is marked along the way so you don't get lost on the other dozen trails.
The Rose Valley gets its name from the unique rose-colored rocks along the way. It's an easy 3 mile walk through the rock churches and fairy chimneys and you'll be captivated by the windows built into the high rock formations.
Tours you may enjoy:
3. Discover Cappadocia on an Overview Tour
There are three typical organized tours you can go on in Cappadocia which are conducted by most of the tour companies. The green tour will take you to the top tourist locations including the Ilhara Valley, the underground city Derinkuyu and Pigeon Valley.
It's a great overview of the region and if you only have one day to spend on a tour, this is the one you should choose. It covers a lot of ground and gets you to places that are farther afield.
The Red tour takes you to the Red Valley, Cavusin village, Uçhısar castle and the fairy chimneys of Urgup. The Blue tour hits up some of the same places as the red, but also includes some monasteries and wine tasting.
Expect to pay around $50 per person for the tour, which includes transportation, lunch and a guide.
⇒ Book a private full-day tour of Cappadocia's highlights.
4. Turkish Dinner & Dancing Show
You can find a Turkish night show in each of the major towns in Cappadocia and the cost of the ticket includes transportation from your hotel, unlimited Turkish food and alcoholic beverages throughout the show and a couple of hours jam packed with culture and entertainment.
The evening begins with a short Whirling Dervishes ceremony and continues with folk dancing, belly dancing and more. If you keep in mind that it is obviously aimed at entertaining tourists, and that's what you're there for, you'll have a fantastic time enjoying the music and dance.
If you're expecting something other than tourist entertainment, you'd probably be better off enjoying a quiet dinner at one of the local restaurants serving traditional Turkish food.
⇒ Book a traditional Turkish dinner and show at a cave restaurant
5. Learn to Cook Traditional Turkish Food
There's no better way to learn about the food and culture of Cappadocia than to participate in a traditional cooking class. There are many wonderful and very tasty dishes you'll be introduced to while you're staying in Cappadocia.
Why not learn how to make them yourself, so you can enjoy them at home? There are a lot of cooking classes to choose from in Cappadocia, but regardless of which one you choose, it will start when you are picked up from your hotel and whisked off to a local market to see the local produce and pick the ingredients for your meal.
You'll then head back to the host's kitchen to begin preparing a 3-course lunch. During the lesson, the host will teach your more about Anatolia's culinary traditions.
Then you'll enjoy the food your made with the other guests, followed by a Turkish coffee. The price for a cooking class like this one is usually around $75. Here's a great cooking class that we recommend.
6. Stay in a Cappadocia Cave Hotel
When are you ever going to have another opportunity to stay in a hotel that has been carved out of ancient volcanic rock? It's practically a requirement when visiting Cappadocia.
It's not difficult to find a cave hotel. The only considerations to make before choosing one is what level of amenities you require, as with any hotel, the cave hotels vary from budget to incredible luxury.
You may find that some cave rooms don't have windows for natural light or air, some may not have air conditioning which could be a necessity depending on the weather and you can even find some that have their own pool built right into the cave room.
Do some research to find one that fits you. Check in Göreme (the center of tourism in the region), Uçhısar, Urgup or Nevsehir, which are the top destinations for tourists and tend to have the best cave hotels.
We tend toward affordable luxury and found that Argos in Uçhısar was perfect for us. We loved Uçhısar and found it to be the most unique of the nearby towns.
You really feel like you're staying in an ancient village that's been carved directly into the hillside here. Some other great choices are Kale Konak in Uchisar, Cappadocia Cave Suites in Göreme or Hezen Cave Hotel in Ortahisar.
Looking for a different type of accommodation in Cappadocia? Check this full list on Booking.com
7. Visit the Gerome Open Air Museum
Just a few minutes drive or a 15-minute walk on the outskirts of Gerome is the Open Air Museum. You may not know what to expect from this place, but you'll be pleased when you arrive. The museum is made up of monastery caves that were built between the 10th and 12th centuries.
They are all lined up right next to each other. Each of the monasteries has its own church. The best preserved churches even contain beautiful wall paintings that have retained their original color.
You can walk around the complex and see the monasteries, even go inside them. It's like another world, and it's enchanting to see a small glimpse of how life was in this place. It's definitely a not-to-miss attraction.
In fact, the Gerome Open Air Museum was the 2nd UNESCO World Heritage site to be listed in Turkey. The museum is located outside. There are no buildings to go in, other than the cave churches. Be prepared for the weather.
Hours: 8:30am to 7pm (5pm in winter) Cost: 30 Turkish lira (approximately $5)
8. Horseback Riding in the Valley
With how vast and open the valley around Cappadocia is, one of the best ways to see it (other than on foot) is on horseback or on an ATV. You can set yourself up with both really easily. Check out this horseback ride at sunset.
The tour will go through one of the following valleys, depending on weather conditions: Rose/Red Valleys, Sword Valley, Love Valley and White/Honey Valley. Expect to see some of the most incredible scenery on your two hour ride.
For ATVs, this two-hour ride, led by a professional, will take you to places in the valley that other tours don't go. You'll have the chance to drive the ATV yourself, through some of the rugged terrain of the valley.
9. Visit a Turkish Bath
Turkish Baths (Hamams) are a cultural aspect of Turkey that you absolutely should participate in at least once. In Cappadocia, you'll have a few options for where to go. The Kelebek Hamam & Spa in Gerome is a good choice for modern conveniences and impeccable hygiene but with a traditional look and long history.
They offer all the traditional Turkish bath services, along with a few more to make it the full spa experience. Check out their services and price list here. You can also read their reviews on Trip Advisor before you decide.
10. Go Wine Tasting in Uchisar
Yes, there is definitely wine in Turkey. There's even a winery within walking distance of the Argos Cave Hotel in Uchisar, called Kocabag Winery, where you can do some wine tasting. They offer a few complimentary pours of the wines they have open.
You can also purchase wine by the glass and by the bottle, as well as to take away with you. If you're like us and want to try to taste wine in every wine producing country, this is a great chance to put Turkey on your map. We had a very enjoyable experience there. They're open from 9am to 7pm.
⇒ Check it out on Trip Advisor.
How to Get from Istanbul to Cappadocia
Flying into the Cappadocia area from Istanbul is quite easy. There are multiple flights per day from the Atatürk International Airport on the European side of Istanbul, where most international flights arrive.
Depending on which order you plan to do your trip in, you can fly directly into Atatürk, then transfer to the domestic terminal and fly on to either Kayseri airport, which is about an hour from Cappadocia, or Nevşehir airport, which is only slightly closer.
Once you arrive at the Cappadocia area airport, you can catch a shuttle for around 30TL. It can be booked through your hotel or before arriving. You can book an airport to hotel transfer here.
If you can, I would recommend renting a car and driving, though. It will give you the freedom to get around in Cappadocia while you're there.
The towns of Cappadocia are not that close together, and though you can take a bus between them, it would be much easier to do all the things on your itinerary if you have a way to get around.
Driving around the area is fairly easy. The streets are well marked. There are some small streets in the town of Uchisar, so you do need to be a little careful.
CONCLUSION
The 10 activities listed above are by no means the only things to do in Cappadocia. There are dozens of other activities you really should try to add to your itinerary. Feel free to add your favorite activity to our list in the comments below. And have fun!
Quick. Check these necessities off your prep list!
Like this post? Why not save it to Pinterest?
FOLLOW US on Pinterest, Instagram, Facebook for more great travel inspiration and tips.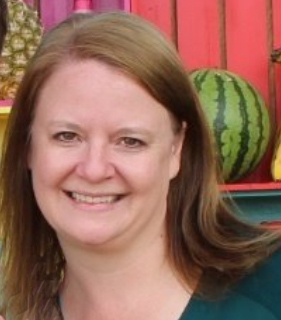 Laura Lynch, creator and writer of Savored Journeys, is an avid world traveler, certified wine expert, and international food specialist. She has written about travel and food for over 20 years and has visited over 75 countries. Her work has been published in numerous guidebooks, websites, and magazines.