Whether you're heading to this special slice of paradise for a solo adventure or with your loved ones, you are in for a treat. When thinking about Hawaii, a few things come to mind.
For one, white sand beaches adorned with beautiful palm trees and warm, turquoise waters. Add to that a list of cool things to do in Hawaii, and you've got an island adventure that's hard to beat.
One of the best ways to make the most of your holiday is to get stuck in with activities and sightseeing. If you're after the ultimate bucket list of things to do in Hawaii, then look no further. This guide highlights fun things in Hawaii to suit every type of traveler and budget.
» Visiting several islands in Hawaii? Check out our guides to Oahu (with it's gorgeous waterfall hikes), top things to do in Maui, and be sure to use our Hawaii packing list to ensure you've got everything you need.
» See our Hawaii web story.
A Little Bit About Hawaii's Islands
This North American state comprises 8 islands. These include Niʻihau, Kauaʻi, Oʻahu, Molokaʻi, Lānaʻi, Kahoʻolawe, Maui, and Hawaiʻi (known as "Big Island" to avoid confusion with the state's name). On each of these islands there are many activities and adventures for you and your family to experience.
The island of Oahu is one of the most popular destination in Hawaii, especially because of Honolulu, it's most popular city. With major resorts lining Waikiki Beach, it is equally popular with families, groups of friends, and couples. You can visit Pearl Harbor, hang out on the beach, learn to surf, go snorkeling, or eat at one of the many shrimp trucks.
For avid hikers, you will be in heaven here with endless scenic trails and mountains to trek through. Be sure to check out the gorgeous waterfall hikes in Oahu too.
Kauai is one of the best islands to visit. Kauai earned the nickname 'Garden Isle' due to the tropical rainforest that covers most of its surface. This island may look familiar because its dramatic cliffs and summits have served as the backdrop for many Hollywood movies.
The island of Molokai has a unique landscape. Molokai is perfect for those who love to explore the open wilderness, explore tide pools and trek across untouched beaches. You can even rope cattle at the real island ranch that makes its home on Molokai.
Home to the highest sea cliffs and the longest continuing fringing reef, Molokai certainly offers something special. This Hawaiian island is largely visited because of its reputation for being a former leper colony.
Lanai is the least crowded of all the islands which makes it attractive to those looking for a quite, relaxing vacation. There are still a lot of things to do on the island of Lanai, like exploring the island, watching dolphins and whales, and just enjoying being there.
The Garden of the Gods is one of the best features in Lanai. This rock garden with mysterious lunar topography is populated with boulders and rock towers formed by centuries of erosion – these are enchanting at dusk!
This gorgeous little utopia in the Central Pacific presents the perfect opportunity to rent a car and plan a road trip. Located at the end of the famed Hana Highway and boasting magnificent views along winding roads, Maui is a real gem.
Maui is one of the most popular island for its amenities and ease of getting around. You can explore a bamboo forest, hike a volcano, go swimming with sea turtles, and stay at one of the top resorts in Hawaii.
The largest island in the Hawaiian archipelago is the famous Big Island, officially named Hawai'i. This isle possesses an impressively diverse terrain, offering travelers wide expanses of lush rainforest and stretches of powder-white beaches to explore.
There are many interesting things to do, from exploring the Kona coast's desert-like lava plains, the world's tallest mountain, and the island's rainforest.
10 Unique Things to in Hawaii
1.
Watch the Sunrise or Sunset from Mount Haleakalā

(Maui)
Situated in Haleakalā National Park on the gorgeous island of Maui, this dormant volcano attracts travelers from far and wide. Watch an awe-inspiring sunrise or sunset from above the clouds for a breathtaking experience.
Unfortunately, this is no longer a best-kept secret but rather a resoundingly popular choice. The sunrise hike, in particular, requires a reservation. So instead it might be a better idea to end your hiking day by catching a gorgeous sunset here.
Note: You can only book for the sunrise hike 60 days in advance.
2. Go Snorkelling at Molokini Crater (Maui)
This partially submerged volcanic crater forms a small crescent-shaped islet between the islands of Maui and Kaho'olawe. Here you are in for a thrilling adventure of great views and near-perfect visibility.
This underwater playground is perfect for both beginners and advanced visitors. Go snorkeling or scuba diving amongst vibrant fish, coral, and Hawaiian Green Sea Turtles. This beautiful natural formation creates a truly unique underwater experience and is a Hawaii must-see for any water-lovers out there.
After a day of aquatic fun you will have worked up an appetite, so be sure to book a Molokini snorkel tour with lunch for the perfect end to a memorable day. The tour is ideal for travelers looking to learn about this Hawaiian treasure from a knowledgeable crew.
3. Nā Pali Coast State Wilderness Park (Kauai)
Visitors call this spot one of the most beautiful places on earth. Experience sweeping views of canyons and seascapes that will give you that edge-of-the-world sensation and take your breath away.
Whether you choose to hike through, drive to, or fly over this magical attraction, you won't be disappointed. While you're at it, you may want to experience this incredible park together with the famous Waimea Canyon State Park.
The latter is known for its impressive canyon views and is named after the 'reddish water' from the red soils. If both of these must-see attractions are on your Kauai itinerary, then consider taking a sightseeing flight over Napali Coast & Waimea Canyon for one of the most worthwhile rides you'll ever take.
4. Kilauea Lighthouse (Kauai
Magnificent cliffs and blue ocean views make this gorgeous peninsula the perfect photo-op location. Visitors flock to this lighthouse to learn all about the great Hawaiian historical significance it holds. Be sure to make a reservation for this popular attraction if you're coming by car.
Or you can stop off at the lighthouse as part of a full-day guided tour. Visiting the century-old Lighthouse will prove doubly rewarding for birdwatching enthusiasts. Adjacent to the lighthouse is a bird sanctuary with some truly remarkable avian species to admire.
It would be a good idea to bring along a pair of binoculars to get an up-close view of these feathered beauties.
5. Hawaiʻi Volcanoes National Park (Big Island)
A Volcano National Park Tour is the ultimate bucket-list item for any trip to Hawaii. The park includes dramatic volcanic landscapes that seem otherworldly. The park holds two active volcanoes namely Kīlauea – one of the world's most active volcanoes – and Mauna Loa – the world's largest shield volcano.
This is an impressive site not only for visitors but also for students of Volcanology. Tourists get to enjoy sights like craters, a lava tube, and steam vents, as well as plenty of interesting information on volcanic activity.
6. Akaka Falls State Park (Big Island)
Big Island has so much to offer for every type of traveler that it can be an overwhelming decision. If you are short on time, then a Waipio Valley and waterfall tour is an excellent way to experience different aspects of this gorgeous landscape. Plus, you'll get to see the tallest waterfall on the island.
7. Kalaupapa National Historical Park (Molokai)
Many have described their visit to the former colony as a humbling and life-changing experience. This isolated park is tricky to reach but so worth it. You can either get a tour, hike, or fly in. Either way, it is important that you bring your own supplies, like food. Kalaupapa is serene, haunted, and beautiful.
Here, over 8,000 Hawaiians with Hansen's disease were exiled to live. This national park is a monument to the strength of the human spirit illustrated by these brave souls, as well as the immense compassion of those who dedicated their lives to helping them.
Out of respect for the handful of Kalaupapa residents who are cured but have chosen to remain, visitors are limited to 100 per day and should pre-book. Historic churches, homes, and cemeteries can still be seen, along with unbelievable views that capture the isolation of the landscape and what life there looked like.
8. Waikiki Beach (Oahu)
Home to the state capital Honolulu, Oahu is definitely one of Hawaii's bucket list sights. It boasts the iconic Waikiki Beach, incredible dining options, and vibrant nightlife. There is no shortage of fun things to do in Oahu and there are some sure bucket-list items to be ticked off on this gorgeous islet.
9. Pearl Harbor National Memorial
On the top of your O'ahu list should be the memorial of WWII's 1941 bombing attack and home to the USS Arizona Memorial. The attack on Pearl Harbor led to the United States' involvement in World War II and this monument is a fine tribute to it.
Visitors are afforded the chance to pay their respects to the crewmen who lost their lives on the sunken ship while learning about the event. This is the perfect day trip as there are so many museums and sites to experience.
10. Shipwreck Beach (Lanai)
Another worthwhile activity is a visit to the famous wreck location. This provides a truly unique opportunity to get up close to the abandoned WWII tanker that now rests in the Pacific. Surrounded by clear water and exciting marine life, like turtles, you'll get to enjoy ideal snorkeling conditions.
Part of the adventure also lies in the journey to Shipwreck Beach, as it is only accessible via a 4×4, off-road jeep, or a boat tour, making this a novel experience.
11. Cat Sanctuary (Lanai)
A cat-lover's paradise! This rescue and care center for feral cats will certainly be a unique event during your time on Lanai and is a crowd favorite, especially if you have kids. The entrance is free and you'll receive a bag of treats to share with the kitties.
This makes for the perfect day trip from Maui with a simple ferry ride across. Funded entirely by donations, these 650-plus cats live a happy life in Lanai.
Tips for Traveling in Hawaii
Tip #1 – Get the flower lei greeting
One of the most exciting experiences to enjoy in Hawaii is the flower lei greeting, but some vacation packages may not have this greeting included. Before you make your final arrangements for your trip, make sure that you will get the flower lei greeting when you land in Hawaii. It is a great experience and no trip to Hawaii is complete without it.
Tip #2 – Avoid sunburn
When you are in Hawaii, chances are that you will be out in the sun a great deal. Many travelers forget to wear sunscreen and end up getting burned. It is best to wear sunscreen to prevent sunburn from occurring, but if you do end up with a burn, Aloe Vera gel and lidocaine are great for getting rid of the burn.
Tip #3 – Pack a sweater or jacket
While Hawaii is generally quite warm during the day time, at night it can get a bit cooler. You may want to pack a sweater or a light jacket when you go to Hawaii, just in case the night turns cool and you need something warmer to wear.
If wearing a jacket is not your style, make sure you pack a few shirts that have longer sleeves and are a bit warmer than what you would usually wear during the day so you are comfortable during the evenings.
Tip #4 – Take an umbrella
If you are visiting Hawaii between October and May, you will probably want to pack an umbrella. During this time of the year, Hawaii gets a great deal of rain, and although showers do not last long, more than likely you will get caught in one at some point. Unless you love walking or running in the rain, you will need to have an umbrella just in case.
Final Words on the Top Things to Do in Hawaii
All in all, Hawaii is the epitome of a pinch-yourself getaway. With warm waters, a perfect climate and so much to see and do, you will have all the makings of a dream beach vacation. The magic of this Aloha state permeates each of its islands, creating the perfect vacation combination. So pack your bags and start planning your next Hawaiian holiday!
Like this post? Why not save it to Pinterest?
FOLLOW US on Pinterest, Instagram, Facebook for more great travel inspiration and tips.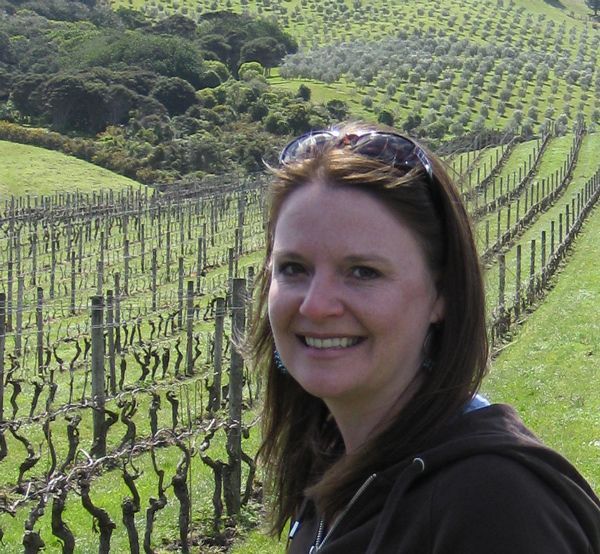 Laura Lynch, creator and writer of Savored Journeys, is an avid world traveler, certified wine expert, and international food specialist. She has written about travel and food for over 20 years and has visited over 75 countries.