Whether you arrive in Juneau, Alaska, aboard a cruise ship, or by plane, you'll quickly learn that there are many awesome things to do in Juneau, along with the freshest wild Alaska seafood to eat while you're there.
Combining a little sightseeing, shopping, and eating is definitely the best way to enjoy all that Juneau has to offer. If you're lucky, you might even catch a glimpse of a black bear wandering about.
» Check out The Perfect 7-Day Alaska Itinerary.
If you happen to be in town longer than the typical one day spent by cruise ship passengers, you'll be wowed at all the things there are to do during the extra long summer days.
This city of 32,000 residents swells in the summer when up to five cruise ships can be found at the dock directly in front of the downtown core; some of these ships carry as many as 4,000 passengers each.
Despite the influx of visitors, Juneau maintains its charm and small-town appeal, and the businesses and restaurants welcome new faces with a smile and a genuine greeting.
Whether you're visiting Juneau aboard a ship, or as a land guest, you'll want to plan ahead so you're able to partake in all the wonderful activities Juneau has to offer.
Top Activities in Juneau
As you can imagine, Juneau is an outdoor paradise. Within easy reach of the city are glaciers, fishing, hiking, float plane adventures, bear viewing and so much more. If you have at least a few hours to spend, you can set up an excursion or a full week's worth of exciting and fun things to do in Juneau. See below for a few top adventures.
Where to Stay:
There aren't a plethora of hotels in Juneau, since most visitors arrive aboard a floating hotel. The top choices are 3* hotels: the historic
Baranof Hotel
(it's an old building with old building problems, but also very comfortable beds), or the more modern
Four Points by Sheraton
. Both are right in the center of downtown.» Check out all the
hotel options in Juneau
on Expedia.
Mendenhall Glacier
It's impossible to miss the Mendenhall glacier if you arrive via plane, because you drive past it on the way to downtown. You can drive yourself there or book a tour via bus, kayak, or helicopter. There's a great visitor's center, and a few hiking trails that lead out and around the glacier, and to the nearby waterfall. If you plan to hike or visit beyond the center, you need a $15 day pass.
Mount Roberts Tramway
Just a few steps away from the dock in Juneau is the base of the Mount Roberts Tramway, a tram car that will whisk you, in just 6 minutes, to a viewpoint about 1,800 feet up on Mount Roberts. The views from the top are incredible. There's a visitor's center, cafe, gift shop, museum and restaurant to enjoy. You can also hike to the top on a 3-mile trail from downtown.
Wings Airways & Taku Glacier Lodge
It sounds mega touristy, I know, but the visit to Taku Glacier Lodge with Wings Airwaysm was one of the best things I did in Juneau. It was truly epic. You take a float plane for a ride over five majestic glaciers, then you arrive at Taku Glacier Lodge for a salmon feast, followed by a nature walk in the forest, and if you're lucky, you'll even get to see some of the resident black bears! The excursion is three hours total.
Charter Fishing Trip
Even if you're not a fisherman, you will thoroughly enjoy a fishing trip from Auke Bay, just a few miles from downtown. I went with Local Guy Charters on a 6-hour fishing trip and quickly started reeling in halibut, cod, and rockfish (most of which we caught and released). You can even do some whale watching while you're out there – double win! The views are stunning and the fish are plentiful.
Macaulay Salmon Hatchery
There's so much to learn about sustainable seafood and fishing in Alaska. It's possible to take a tour of the Macaulay Salmon Hatchery to learn the life cycle for silver, king and chum salmon as they are spawned, raised, and released. May-Sept they are open every day a cruise ship is in town. The admission fee of $5 allows access to the aquariums, educational exhibits, rearing facility, and gift shop.
Admiralty Island Bear Viewing
I didn't get a chance to do this myself, but was told by numerous people that the bear viewing on Admiralty Island is incredible. Pack Creek and Waterfall Creek are actually premiere Alaskan brown bear viewing sites. You can join a tour and see the bears between May and September at Pack Creek and between July and August at Waterfall Creek.
Alaska is known around the world for its seafood. You can trust that Alaska Seafood is of top quality and can be trusted to be sustainable, high quality, and healthy.
I was actually surprised to hear that Alaska produces 60% of the U.S. domestic catch, which equals around 6 billion pounds, annually. When you visit Alaska, and Juneau especially, you can instantly see how much pride the locals take in their seafood and fishing practices.
We all know that seafood is a very healthy food that we should all be incorporating into our diets, but I wanted to share with you three health facts about Alaska seafood that you might not know. The third one is especially applicable to travelers who often suffer from the dreaded "travelers stomach".
Wild Alaska seafood contains some of the highest levels of the omega-3 fatty acids EPA and DHA on the planet, which are known to decrease rates of heart disease, depression, anxiety, Alzheimer's disease, and cognitive decline.
Eating a diet rich in omega-3 fatty acids has been shown to reduce inflammation in the body. The best dietary source of omega-3s come from fatty fish, like wild Alaska salmon, halibut, herring and sablefish.
Research shows that omega-3 fatty acids promote overall health, brain function and behavior by positively influencing the gut microbiota composition and the functionality of the gut-brain axis. This is very good news for frequent travelers who often suffer from a bad gut microbiome, due to exposure to foreign bacteria from food and water.
If you're interested in eating more seafood at home and want to make it super easy on yourself, check out the Alaska Home Pack service that delivers a box of Alaska's best seafood straight to your doorstep on a monthly basis.
Now that you know what to do in Juneau, and that wild Alaska seafood is so good for you, you're ready to learn about all the great places to eat in Juneau. For a small city, the restaurant scene in Juneau is massive. You could be visiting for a couple weeks and not run out of unique and great places to eat. Below are a few of my favorites.
Salt
If you're looking for somewhere to go for a sophisticated meal featuring great seafood dishes, Salt is one of the top choices in Juneau. Save room to order from the long list of starters (I really liked the deviled eggs), then choose the halibut or salmon main dish. Salt also has one of the most extensive wine lists around.
Website | 200 Seward St | Reservations recommended
Tracy's King Crab Shack
I personally don't think you can go to Juneau and not try the king crab legs. One of the best, unpretentious places to get said crab legs is at Tracy's. The line sometimes looks daunting as it snakes out the door, but it moves super fast. The menu is sparse. All you really need to order is one king crab leg. It's expensive, but it's very worth it.
Website | 432 S Franklin St #1328 | Casual, no table service
The Rookery
The Rookery was my favorite place for breakfast in Juneau. The menu features dishes like fancy eggs benedict, supreme avocado toast, and a spiced potato bowl. It's very low key and feels like the local's breakfast place. The menu also includes some lunch items, in case you don't have a chance to try it for breakfast.
Website | 111 Seward St | Open until 3pm weekdays and 2pm weekends
The Salmon Spot
If you're looking to grab a quick lunch while on the go, check out The Salmon Spot, which is a food truck serving salmon cakes, salmon burgers, and chowder. There are a few seats you can snag to eat outside. It was actually one of the cheapest and tastiest quick meals I had in Juneau (where food is quite expensive).
Website | 210 Admiral Way | Open 11am – 7pm
Alaska Fish and Chips Company (The Flight Deck)
I always try to find the best spot to sit outside to eat, and the Flight Deck was perfect for it. You can watch the planes while you eat (fun, but noisy). This is the spot to get a whole Dungeness crab, a king crab cocktail, salmon chowder, or halibut tacos. Yes, I tried all of those things and they were all very good, even if the service is fairly poor.
Website | 2 Marine Way #124 | Casual seafood spot
Coppa Ice Cream
I'm sure you've never tried smoked salmon candy ice cream. Coppa Ice Cream makes some pretty unique flavors. Rhubarb was in season during my trip, so there was a sherbert made with rhubarb and Pop Rocks. There are two locations of Coppa: the shop on 917 Glacier Ave and the Coppa Cart in the food truck lot on Franklin Ave.
Website | 917 Glacier Ave | Creative flavors
Alaskan Brewing Co.
You must try Alaskan Brewing's Smoked Porter. It's liquid gold. They have other greats as well so you really need to stop by the brewing depot downtown to schedule a guided tasting ($25) at their brewery tasting room. I personally really like the White. You can also sign up for a brewery tour, if you want to see how the beer is made.
Website | 5364 Commercial Drive | Reservations required
Amalga Distillery
I was in heaven the second I realized there was a distillery across the street from the Baranof Hotel where I stayed in Juneau. You can try their gin and stay for a $5 gin and tonic. The gin is aptly named "Juneauper", though it's not overly junipery. They serve it with their own house-made tonic and it's a pretty perfect pairing.
Website | 134 N. Franklin St. | Open until 8pm
Tours To Book:
Search for Flights, Hotels & Cars
CONCLUSION
Armed with all of these suggestions and recommendations, you'll have everything you need to plan and enjoy your time in Juneau. I'm sure you'll love it as much as I did, and hopefully you can stay for a while and enjoy it all.
I was invited to Juneau as a guest of the Alaska Seafood Marketing Institute to attend the International Food Bloggers Conference and tour the city. Savored Journeys maintains full editorial control of the content published on this site.
Like this post? Why not save it to Pinterest?
FOLLOW US on Pinterest, Instagram, Facebook for more great travel inspiration and tips.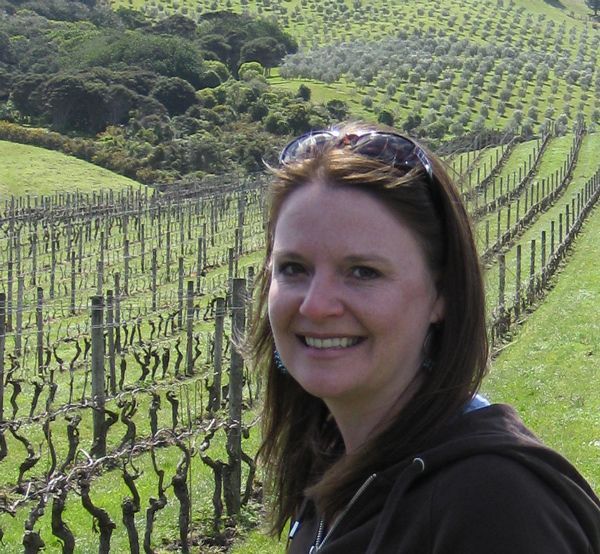 Laura Lynch, creator and writer of Savored Journeys, is an avid world traveler, certified wine expert, and international food specialist. She has written about travel and food for over 20 years and has visited over 75 countries.