If you want to get off the mainland and discover something new and wonderful, I highly recommend a visit to Madeira. Not only are there many great things to do in Madeira, it also has amazing views, tremendous food, and lots of wine, which is exactly what we look for in a destination.
Madeira is an island in the North Atlantic and an autonomous territory of Portugal. It is a relatively small territory in terms of population, but is a very popular tourist destination owing to its spectacular setting and position off the African coast.
» Visiting soon? Check out our 15 Great Things to Do in Madeira Portugal and our guide to the most gorgeous beaches in Madeira, as well as the wineries you should visit.
If you're planning a trip there, or just looking for somewhere unique to visit, I guarantee you'll love Madeira. We spent quite a bit of time there, in both Funchal – the capital city – and along the coast, to Estrela da Calheta on the west side of the island.
Best Affordable Luxury Hotel in Madeira
Looking for a great hotel? We think the all-around best choice is the…
Where is Madeira?
Madeira consists of two main islands, Madeira and Porto Santo, as well as the smaller uninhabited islands of Desertas and Selvagens. Funchal is the main city in Madeira, and the most populous, with half of the 250,000 residents of Madeira living there.
It is considered largely a resort island destination and is known for its unique laurel forest, Madeira wine (among the best wine in Europe), and Levadas (see below).
Generally, tourists start out in Funchal, which is where the cruise port is located, as well as the airport. But that shouldn't be the only place you visit. There are fun things to do all around the island, though it will take a bit more research and travel than staying in the city.
How to Get to Madeira
Getting to Madeira, Portugal is quite easy. The first option is by air, with several international airports including the major Lisbon Airport, Faro Airport and Santa Maria Airport in the Azores. From there, visitors can take a short flight to Funchal International Airport, which puts you right in the city.
The second method is via boat or cruise ship. There are regularly scheduled ferries available from Lisbon, Porto and other major cities in mainland Portugal, as well as from the Azores Islands and mainland Spain. Cruise ships also serve Madeira's port of Funchal on a regular basis if you'd rather see Madeira on a cruise.
Renting a Car in Madeira
You'll need a car to get around Madeira. If you're staying only in Funchal, it's not strictly necessary – you can get around by foot, car share apps, or bus. But if you're planning to see other parts of the island, you'll need a car.
I recommend renting a car in Funchal. There are several rental car companies located near the airport and around the city.
It's best to book online before arriving as there is usually a discount for prebooking. We always book through Discover Cars for the best deals. Most of the car hire companies have offices at the airport, so you can pick up your car directly after arriving. You will be required to show your passport and driver's license when picking up the car, but you don't need an International driver's license.
Madeira Tours to Try
15 Awesome Madeira Attractions
Tourism is a major industry in Madeira, and rightly so. It has so much going for it, like the charming European culture, and proximity to other parts of Europe, along with a warm, tropical climate.
Among the many things to do in the Madeira islands, sightseeing, hiking, and wine tasting should be on your agenda. We've included a bit of all of those things below.
1. Blandy's Wine Lodge
The famous Blandy family and its wines are headquartered here, where over 200 years worth of winemaking legacy lives on. The wine lodge itself is part storage facility of 650 barrels of wine in progress and part museum.
The facility hosts guided tours of the winery and the Max Römer Room family museum each day of the week. Lucky visitors may get to visit the Frasqueira Room, where only the oldest and rarest of Blandy's wines are stored.
Blandy is known in part for its traditional daily method of wine production known as the 'Canteiro' method.
2. Funchal Cable Car
Funchal is the main city of Madeira, and one of its most famous features is the cable car. Visitors describe the experience of riding in it as "flying over the city." The cable car runs from the city center to the area of Monte.
It effectively replaced the former means of traveling between the two areas by steam train. To be precise, the cable runs about 2 miles. The cable car takes about 15 minutes to travel the distance, but it provides a breathtaking perspective of the city and its charms.
Side Note: There are actually several cable cars in Madeira, of which this one is the most famous. Another popular ride is the Fajã da Rocha do Navio. Either — or both — are essential Madeira things to do.
3. Funchal Old Town
The Old Town of Funchal is called the "Zona Velha" and feels like you might expect, with cozy, narrow alleys and streets. There are many local shops, traders, and tourists browsing the wares.
One of the area's most interesting and unique features is the Painted Doors project in Rua de Santa Maria (Santa Maria Street). Here, the doors of the local buildings are painted in remarkable scenes and colors. What was once an ordinary old street came to life with these amazing paintings by photographer José Maria Zyberchem.
You are also invited to try the local drink called Puncha, made from rum, honey, and lemon. Enjoy it, as it is unique to Madeira and particularly Old Town.
4. Jardim do Mar
This plush garden can be found in the municipality of Calheta and is known as a gathering point for local and visiting surfers. The name translates to Garden of the Sea, which may explain why this spot became popular with sea lovers.
It is essentially a seaside resort in that it has access to beaches and is in close proximity to the mountains. It is an old community, marked by narrow streets and alleys and uniquely charming old houses, much like Funchal's Old Town.
5. The Levadas & Walkways
The walking trails of Levada are somewhat legendary among visitors and among the top Madeira island attractions. Levadas are waterways or aqueducts that were constructed primarily for agricultural purposes. Alongside them, walkways were established, following the many miles of levadas.
They push across rugged terrain, through mountains, from higher areas to low. The entire levada system spans about 1500 miles. They are of such impressive historical significance that they are currently considered a UNESCO World Heritage nominee.
There are several options for levada walks, and those who have done them frequently disagree on which is best. Here are just five that regularly crop up in those conversations:
Caldeirao Verde Levada Walk
Cedros Levada Walk
Levada do Alecrim Walk
Levada do Rei "King" Walk
Rabaçal 25 Fountains Levada Walk
6. Madeira Botanical Garden
One story goes that the plans for an official botanical garden were first floated in the 1600s. It didn't actually come to pass until 1960 on the estate of the Reid family, a prominent family on the island.
The Quinta do Bom Sucesso is a private hotel owned by that family and it's where the botanical gardens now sit. The area spans about 375 000 square feet and is officially owned by the government of Madeira. Visitors can roam the gardens and see more than 2,000 species of plants along the way.
Aside from the variety of plants, the design of the colorful flower beds is a must-see. Add to that the fantastic setting of blue sky, the ocean in the distance, and the waterfall features, and the garden becomes a must-do among the essential Madeira activities.
This botanical garden tour includes a cable car and Monte Toboggan ride.
7. Madeira Story Center
If you want to gain a comprehensive picture of Madeira's history, your first stop should be Madeira Story Center. It's a museum containing vast records and details dating from its pre-historic period through to the modern day.
Many of the exhibits are interactive and the order of the displays runs chronologically, making it truly feel like a story being told right.
When you need a break, enjoy the light family restaurant on the premises which overlooks a terrace and is surrounded by green trees. You will also want to visit the gift shop, which will contain some curio items to represent your favorite part of Madeiran history.
8. Miradouro da Ponta do Rosto
It seems that stunning cliffside viewpoints are Madeira's thing. More stunning scenery awaits you at this breathtaking view overlooking the Atlantic. Getting there is half the fun, too, as you take a 1.6 mile hike as a round trip to the point and back.
The closest development is Caniçal, but parking is allowed close to the viewpoint if you opt to skip the hike. Many visitors come out here just for the awesome photo op, but if you're a nature lover, you'll get an extra thrill from seeing cliffs and the crashing sea below.
9. Monte Palace Tropical Garden
If you liked the Madeira Botanical garden, you'd also love the Monte Palace Madeira in Monte, which has even more beautiful flora as well as all kinds of birds. These include swans, ducks, chickens, and peacocks, many of which simply roam around freely on the entire estate.
Of particular interest are the black swans of Australian origin, who love to relax in the lake. The plentiful koi fish are also popular.
Don't walk around the pathways too quickly — you may notice several special tiles at your feet. Many come from various special locations like chapels and churches, spanning over years and ages.
10. Pico do Arieiro
For another wonderful day out in nature, the Pico do Arieiro is a mountain peak that sits above the clouds on most days. That makes it a hugely popular hiking opportunity for those wanting a view from the top.
This is technically only the third-highest peak on the island at just under 6 000 feet and makes for spectacular viewing experiences, especially in the morning. Plenty of energetic folks love coming here before sunrise and watching the sun break through the clouds.
Of course, you can simply do the day hike that starts at the Pico do Arieiro to Pico Ruivo, as it doesn't require you to wake up at 4 am.
11. Quinta do Palheiro Ferreiro
The previously mentioned Blandy family, while known for their wines, are also the owners of this lush and exquisite garden which contains a fine collection of rare plants. It certainly is one of the most visually enriching things to do on Madeira.
The Blandy family has owned this garden since 1885, so it is commonly referred to as Blandy's Garden. Highlights include the Camellia selection, a gorgeous chapel designed with baroque touches, and the views over Funchal from the manor house.
12. Santana
Take a day trip to Santana to look at more traditional items from Madeiran history. First, the area contains the Laurissilva Forest (see below), a World Heritage site designated by UNESCO.
In Santana itself, the key attraction is a collection of stone houses that were an essential part of early Madeiran living. The triangular houses feature a distinctive thatched roof. They are several hundred years old by design and by structural age. Also in the area is the Igreja de Santana church, known in part for its unique, gilded altarpiece.
A more modern addition to the area is the Madeira Theme Park, which focuses on Madeiran culture and traditions.
13. Laurisilva Forest
Another amazing Madeira sightseeing experience for nature lovers is this UNESCO World Heritage site. Laurisilva Forest is considered the largest laurel forest of its kind, occupying about 20% of the island. It is estimated to be around 20 million years old.
The forest is home to many unique and exotic species, including some only found here, like the long-toed pigeon.
Laurisilva Forest falls within the Parque Natural da Madeira and is named for the particular type of flora found here. The vegetation is unique to Madeira, the Azores, and Canarias. Among the most prevalent trees found here are Laurus azorica, Clethra arborea, Ocotea foetens, and Persea indica.
14. Swim in the Lava Pools
Aside from the beach, Madeira offers a somewhat unique and perfectly natural swimming option. Dotted along the coastline are lava pools. These are natural volcanic pools formed by old lava eruptions.
The popular ones are found in Porto Moniz. In Funchal itself, you can find pools in the Doca do Cavacas. The Funchal pools offer the best views, but the Porto Moniz pools feel more adventurous — take your pick, as both are amazing.
15. Cabo Girao
Those who like hikes and walks along the oceanfront will absolutely adore climbing this cliff. It lies on the main island's south coast and is one of its most famous scenic lookout points.
It is among the highest oceanside cliffs in Europe and features a spectacular and exciting glass skywalk. This makes the view and the experience even more thrilling. Look beyond the cliff, and even below your feet if you feel up to it.
Shops and rest areas support the site, but the view is well worth the excursion.
Side Note: Madeira is known for its many observation decks and viewpoints. Chances are, wherever you go on the island, there is a nearby observation deck. Take a few moments to visit any one of these you can find; it is well worth the break time, the view, and the photo opportunity.
Try these:
Véu da Noiva
Miradouro do Guindaste
Eira do Serrado
Eira da Achada.
Cabo Girão
Balcões
Final Thoughts On Things To Do in Madeira
There are many reasons to visit Madeira, fifteen of which are detailed here. A large part of the island territory's appeal is its location. Views over the Atlantic in all directions make Madeira truly appealing.
You will also experience the finest Portuguese legacy regarding wine and food. Finally, the lush gardens and beautiful natural forest that is found on the island are nature lovers' paradise.
Why not consider Madeira as your next holiday? Looking beyond, consider this Portugal Travel Guide for some inspiration.
Like this post? Why not save it to Pinterest?
FOLLOW US on Pinterest, Instagram, Facebook for more great travel inspiration and tips.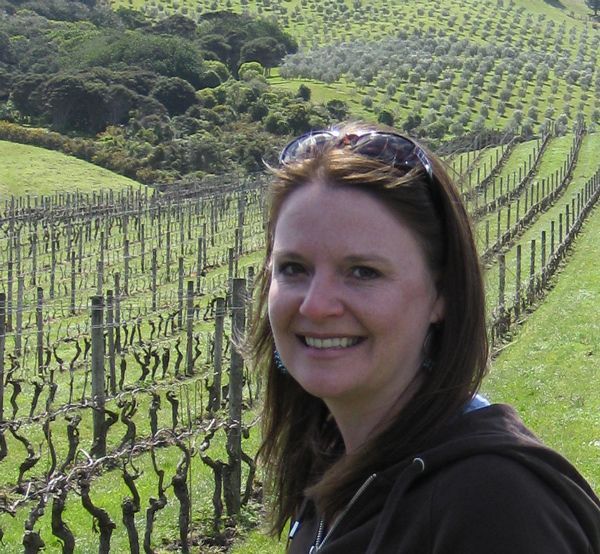 Laura Lynch, creator and writer of Savored Journeys, is an avid world traveler, certified wine expert, and international food specialist. She has written about travel and food for over 20 years and has visited over 75 countries.