Stuck on what to do in Marrakesh? With so many activities and attractions, it's hard to pick just one. This guide will show you some of the most fantastic things to do in Marrakesh.
Marrakesh is a stunning medieval city with a rich history and an even richer appearance. Grand mosques, palaces, five-star restaurants, luxury spas, and hammams grace the streets of this charming place.
It's something special for the senses. The songs of the adhans, chattering, and the sweet smell of spices fill the air as you walk through the maze-like alleyways.
Enough of the visuals. Let's get into some action! These activities in Marrakesh will take your Morrocan itinerary to the next level.
» Looking for more vacation inspiration? See 11 Charming Small Towns in Europe and 21 Top Foodie Destinations.
Best Things to Do in Marrakesh
Ready for an adventure of a lifetime? Let's jump in.
Tip: Consider comfortable walking shoes to avoid aching feet at the end of the day.
1. Bahia Palace
Bahia Palace is one of Marrakesh's top things to do, which explains why it gets super crowded. So, waste no time with this one.
This beautiful 19th-century architectural masterpiece is famed for its interior, consisting of 160 rooms excluding courtyards, and enchanting gardens. Arabesques, muqarnas, glistening marble and zellij tiles, and Arabic inscriptions adorn the walls.
Having so much to admire comes with a small price tag of $7 per person. Visit any day between 9 am – 5 pm.
Arriving very early or late afternoon is your best bet to avoid the busy group tours. Alternatively, consider this historical and cultural tour if you don't mind the crowds.
2. Jardin Majorelle
You don't have to be into gardening to appreciate the mesmerizing display of Jardin Majorelle. Encompassing lush botanical plants and artistry, its undeniable landscape draws 700,000 visitors annually.
Created by the French Orientalist artist Jacques Majorelle, this garden boasts many fountains, over 15 North African bird species, and a vast collection of cacti to add to its wonder.
Jardin Majorelle sits a two-minute walk from the esteemed Yves Saint Laurent Museum, which you should also make a point to pop in at.
» Try this Majorelle garden tour that includes camel rides in Palmeraie.
3. Koutoubia Mosque
Palaces and gardens, check. Moving on to a place of worship, but not just any place. The Koutoubia Mosque is the largest in Marrakesh, peaking at roughly 250 ft (77 m) in height.
Being one of the city's prominent landmarks, you have enough reason to capture its charm. Plus, it's free to visit in the beating heart of Marrakesh, making it the ideal meeting point.
Opened in 1147, this stunning mosque plays an integral part in Morocco's religious history serving as a significant place of worship for followers of Islam.
4. Saadian Tombs
There's no escaping this one. These tombs are just too beautiful for you to miss. The Saadian tombs were once a hidden mausoleum decorated with colorful tiles, marble, and stucco, and enhanced by lush gardens.
The tombs serve as a resting place for the founder of the Saadian Empire, which had been constructed by his son Sultan al-Ghalib Abdullah. Today, it's the resting place of over 20 Saadi family members.
With such an interesting backstory and noble appearance, it's no wonder this has become part of the Medina UNESCO Site. The Saadian Tombs are open daily from 9 am–12 pm and 2:30 pm – 6 pm at a $7 entrance fee.
5. Hot-air Balloon Ride
Ever seen those gorgeous Instagram posts of colorful hot-air balloons rising against the ethereal Moroccan sunset? It's exciting and romantic, and now you can experience it, too.
With an hour's ride alone, you get a bird's eye view of Marrakesh's scenic landscapes, including its desert and High Atlas Mountains. The most popular balloon ride tour agency in Marrakesh is Ciel D'Afrique.
A hot-air balloon ride usually costs between $165 – $550 per person, depending on the length of the ride, extra amenities, or when you book it.
6. Souk Semmarine
Souk Semmarine is the most popular souk near other points of interest that sees hordes of tourists. This bustling marketplace is not for the claustrophobic, but it's worth the visit if you're looking to mingle with the locals.
The souk offers everything from spices to food, antiques, and clothing. Apart from collecting some memorabilia, you can come here to admire handicrafts, pottery, jewelry, and even snake charmers. Then sample some tantalizing treats from the pâtisserie.
Stalls typically open between 9 am – 10 am to 7 pm – 8 pm.
7. Marrakesh Museum (Musee de Marrakech)
There's no better way to learn about a place than visiting a museum in its honor. The Marrakesh Museum presents the perfect opportunity to soak up as much Moroccan history as possible.
Located in the Old Center, expect to see a lot of Moorish influence in the architecture. The museum showcases historic and contemporary art from Morocco, but you'll also see ancient weapons, pottery, jewels, ceramics, and weapons.
Visit daily from 10 am – 6 pm (except on Mondays) at 6$.
Note: Most of the information boards are written in French and Arabic.
8. Djemaa El Fna
Djemaa El Fna, or Jamaa el Fna Square, is a buzzing marketplace in the Medina quarter. Here you'll find locals and tourists alike strolling from restaurant to stall. It's the beating heart of Marrakesh that serves as an excellent meeting place and entertainment venue.
You'll no doubt be exposed to a hefty dose of cultural exchange. It's best to visit at night to enjoy the festive ambiance, atmospheric lights, and performers coming to life. While it can sometimes feel chaotic, it's a unique experience you shouldn't skip out on.
The square is open daily and gets busy around 8 am, but things only pick up at sunset.
» Try this private tour of Jemaa el Fnaa.
9. Dar El Bacha Museum (Musée Dar El Bacha)
Also located in the lively old Medina of Marrakesh is an exotic, historic palace. It's authentic, vibrant, and completely instagrammable — what more do you need?
Dar El Bacha Museum symbolizes a time in Moroccan history when Pacha Thami El Glaoui, known as the Lord of the Atlas, ruled over Marrakesh between 1912 and 1956.
This charming castle encompasses intricate patterns and colors representing Moroccan architecture and design. The museum is open daily from 10 am – 6 pm, except on Mondays. It costs about $6.
10. Riad Dining
You cannot leave Marrakesh without dining in their beloved Riads. A Riad is a traditional Moroccan house or palace featuring an indoor garden or courtyards filled with citrus trees, fountains, and lush plants.
It creates a magical atmosphere for you to indulge in the local flavors of Marrakesh. After one Riad dining experience, you wouldn't want to return to a regular restaurant. You'll find plenty of these traditional houses within the Old City walls of Marrakesh.
Some top Riad restaurants to try on a night out in the city include Riad Dar Anika, Dar Yacout, and Dar Zellij.
11. The Hammam Ritual
If you've never experienced or heard of a hammam, prepare for a centuries-old Moroccan ritual.
A hammam or Turkish bath is a public space featuring elegant steam rooms, spa services, and sometimes massages. These places are associated with Islamic culture and often have an ancient look and feel.
Relax, cleanse, and exfoliate after a busy day wandering around souks and palaces. Hammam De La Rose and Heritage Spa are excellent options that'll make you feel renewed.
12. El Badi Palace
Morocco's ancient buildings and ruins will make you feel like Indiana Jones. And El Badi Palace is just the place to transform you into an era when the Saadian dynasty used to rule over Marrakesh.
This ruined palace is quite an eye-catcher as it reflects on the large pool of water in its courtyard. You get a strong sense of history just by admiring its tan-colored walls and ancient Moroccan architecture.
Adults pay $7 to enter, and children can explore for free. The palace is open every day from 9 am – 5 pm.
13. Riad Yima Tea Room
Here's a Riad in the heart of Medina that deserves its own spot thanks to its quirky and artsy charm. This hidden gem offers tranquility as you sip slowly on traditional mint tea.
The splashes of color, art pieces, and chic furniture scattered about make this boutique tea room quite special. The typical low seating with wooden benches and soft cushioning creates a rare intimate moment that is hard to replicate elsewhere.
So come here for the tea and stay for the decor (have your camera ready). Visit daily from 10 am – 7 pm, except on Fridays when it's open from 10 am – 1:30 pm.
14. Almoravid Koubba
The Almoravid Koubba is a quaint monument erected in the 12th century by the Almoravid dynasty. The Almoravids or al-Murabitun were an Islamic Berber dynasty that ruled much of Northwest Africa.
Visiting this monument gives insight into the dynasty and its role in Moroccan history. The Almoravid Koubba is the oldest standing monument in Marrakesh and the last remaining example of Almoravid architecture. So, it's worth a visit and a few snaps.
You can see this charming landmark daily, except Saturdays and Sundays, from 8:30 am – 6 pm. The entrance fee costs $7 for adults and $3 for those under 12.
15. Café Clock
Not a tea person? Pop in at Café Clock for your morning fill of coffee and light meals to kickstart your day. However, you might want to stay a little longer than planned, thanks to the alluring setup of this space.
This quirky café has a warm and cozy atmosphere displaying vibrant works of art and culture. Indulge in local dishes (they have vegan, vegetarian, and gluten-free options) as live music serenades you.
It's the ideal spot to meet up with friends and fill your Instagram feed with cute stories. Visit Café Clock daily between 9 am – 11 pm.
16. Desert Agafay
Time to escape the city noise for an adventure through the rugged landscape of Marrakesh. The Agafay desert is a gem of Southern Marrakesh with rocky and sandy terrain. Its white dunes are similar to the Sahara Desert dunes.
Why not take up luxury desert camping for a unique night under the Moroccan skies? It's also a popular camel safari, photography, and quad biking destination.
17. Atlas Mountains
Moving on to the mighty Atlas Mountains — an extensive range spanning Morocco, Algeria, and Tunisia. These mountains are dotted with rural Berber villages, canyons, and ravines. It teems with various wildlife, vegetation, and climates.
Why visit these barren and rough terrains? Tons of tour operators offer fantastic trips, such as this day trip from Marrakesh, including visits to Berber villages and souks, picnics, and more.
Alternatively, you can always take up a hiking trail and soak up the scenery.
18. Ouzoud Waterfalls
If exploring the vast Agafay desert and the Atlas Mountains weren't enough outdoors for you, then venture to the majestic Ouzoud Waterfalls. Allow the soft mist of this fall to cool you down from the hot Moroccan sun.
Getting there is quite simple: travel to a village called Azilal from Bab Doukkala, Marrakesh. The waterfalls aren't too far from this village. There's enough parking space near the falls, but you'd have to walk 30 minutes down some stairs to reach it.
All that walking is worth the effort, though. You'll come face-to-face with a roaring about 33 ft (110 m) high waterfall — the second tallest in Africa!
It's one of the most visited and photographed sites for a reason — it's magical. And the sweeping vistas over Tanaghmeilt village from here never fail to impress.
19. Dar Si Said
Visit this stunning historic palace from the late 19th century. The Dar Si Said Museum is a sight for sore eyes displaying intricate Byzantine designs and colors. The two-story museum houses an extensive collection of modern and historic Moroccan art.
It's even larger than the Marrakesh Museum, showcasing everything from weapons, instruments, antiques, and other objects. Every nook and corner is camera-worthy, with detailed openings, dramatic wooden doors, and gorgeous fountains.
See this magical place every day between 10 am – 6 pm (Tuesdays are closed). The entrance fee is $3.
20. House of Photography (Maison de la Photographie)
You can already tell that your camera's bound to work over time by the title. The Museum of Moroccan photography has a permanent collection that takes you back in time.
Experience Morocco's history through captivating photographs. Apart from the incredible photography, the entire place is alluring. With whitewashed walls and intricate yet subtle designs from floor to ceiling, you're in for pleasant viewing.
The House of Photography is open daily from 9:30 am – 7 pm at $5.
Things to Do in Morocco's Marrakesh Wrapped Up
Marrakesh city is as vibrant as they come. It's filled with many adventures and breathtaking things to see — who would say no to that?
Now that you know what to do, you can plan the perfect vacation and the most unforgettable time in Marrakesh.
Like this post? Why not save it to Pinterest?
FOLLOW US on Pinterest, Instagram, Facebook for more great travel inspiration and tips.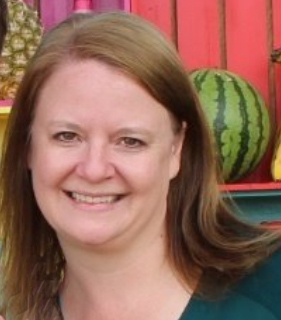 Laura Lynch, creator and writer of Savored Journeys, is an avid world traveler, certified wine expert, and international food specialist. She has written about travel and food for over 20 years and has visited over 75 countries. Her work has been published in numerous guidebooks, websites, and magazines.