Are you planning a trip to Naples, Italy? Whether it's your first time or fourth, there is so much to explore and experience in this beautiful city. From its stunning beaches and historical monuments to the delicious cuisine and vibrant nightlife, Naples is such a unique destination that will immerse you fully into southern Italian culture.
If you're looking for things to do in Naples on your first visit, we have compiled a list of 20 activities that will help make your trip unforgettable, from exploring ancient ruins and sampling local delicacies to discovering hidden gems off the beaten path.
The reason we love visiting Naples is because it practically oozes with renaissance and culture, with its narrow cobblestone streets, impressive architecture, and vast amounts of history.
You can get lost in the sights and monuments, or you can dig deeper into one small area and fall in love with the romanticism of the neighborhood. Trust me, it's real.
This city has no shortage of beautiful scenery to capture. You'll also find yourself spoilt for choice with pizza. Seriously, we eat like 10 pizzas every time we go.
» Here is our 2-week Italy itinerary to help you plan your trip around Italy's top cities. We also have a travel guide for Venice, a 3-day Rome itinerary, things to see in Florence, foodie things to do in Bologna, and a guide to the top landmarks in Italy. Learn about renting a car in Italy. Be sure to check out our 2-week Europe Itinerary.
20 Best Things to Do in Naples, Italy
1. Visit the Naples National Archaeological Museum
History buffs will enjoy geeking out at the Naples National Archaeological Museum. This world-famous museum boasts an extensive collection of objects from antiquity, including frescoes and mosaics.
The first two floors are an ode to Pompeii and Herculaneum, paying homage to the destruction caused by the volcanic eruption of Vesuvius in AD 79. You get a glimpse of this devastating event through film, photos, and even casts of people who tried to save their belongings.
2. Discover the Top Pizzerias
There's no way we'd give you a list of the best things to do in Napoli without including some must-visit pizzerias. Napoli is the birthplace of the first pizza, the Margherita. If there's one thing to learn from Neapolitans, it's to appreciate the simplistic beauty of a freshly made Margherita pizza.
A Mexicana pizza—what's that? Hawaiian pizza? Too many toppings. Nothing can beat the homemade dough topped with stretchy mozzarella cheese, fresh basil, San Marzano tomatoes, and extra-virgin olive oil. You can find just that and more at Sorbillo, Gorizia, Carminiello, and Starita, to name a few.
Naples claims to have the best pizza in Italy, so indulge in this delicious classic staple and see if you agree. You really must spend some time eating your way through Naples to fully discover the city and all its charms.
Note: These pizzerias fill up quickly, and you'll often have to wait an hour just to get in, so reserve your table if you can.
» Enjoy this Naples Street Food Tour With Local Expert.
3. Walk Around Mount Vesuvius
After learning much about Mount Vesuvius at the Archaeology Museum, why not see it close-up? This stratovolcano is accepting visitors to walk or hike around its moonlike landscape. Not everyone can say that they've climbed an active volcano—don't worry, Vesuvius only releases sulfur-rich steam.
Apart from the bragging rights, you also get a stellar view of Naples from the top of the mountain. Note that you can only visit the crater with pre-booked tickets. So book well in advance if you include this in your daily activities.
Tip: Here's an exciting guided tour from Naples to the top of Mount Vesuvius.
4. Roam the Naples Underground
Maybe not as scary and famous as the Paris Catacombs, the Naples Underground is impressive and a must-visit for its own reasons. Some of them are the extensive caves, passages, and catacombs hiding history and insights that one simply must see.
When you enter this underworld, you'll walk through dimly lit passages and tunnels, exploring caves and underground temples. Sound spooky? Luckily, you can join this guided tour that takes you to discover the well-known areas of this vast underground network.
Tip: It's essential that you book your tour in advance. Otherwise, you'll miss out on this gloomy excursion.
5. Take a Stroll Through Quartieri Spagnoli
Quartieri Spagnoli has a unique charm that's hard to resist and is one of the best things you can do in Naples to truly embrace the local culture. If you listen to tour guides, you'll never see this place in person, as they warn of the dangers rampaging through this neighborhood.
Quartieri Spagnoli once had a violent inception, but it has since shed this bad reputation and is now known as one of the nicest neighborhoods in the city. Vibrant, cozy, and home to one of the largest shopping streets in Napoli, you can see why people find it alluring.
Walking through its lively streets, you'll notice clothing lines hanging from one building to the next. And if that's not endearing enough, the friendly atmosphere emanating from buzzing bars and pizzerias will convince you.
» Try this Off the Beaten Track in Naples: Private City Tour.
6. Take in the Napoli Coast Scenery
Look no further than this Italian coastal jewel for a refreshing moment filled with gorgeous scenery. The Lungomare Caracciolo promenade is a visually pleasing stretch of coastline that sits in a perfect spot to showcase the beautiful bay and Mount Vesuvius.
You're treated to breathtaking views over the city from Castel dell'Ovo (more on this later), which calls this promenade home. While taking a quiet stroll, you'll have much to see and even have an opportunity to mingle with locals. If you're seeking a cultural exchange, you can continue to an area called "Riviera di Chiaia," where booming nightlife is present.
7. Sightseeing in Old Town
The old center of Naples is a historical district split by a long, narrow street, Spaccanapoli. Here's where you'll find the beating heart of the city and a place where tourists flock. You'll see famous sights along this lively street, such as the Gesù Nuovo and San Domenico Maggiore churches.
To take in as much of the Neapolitan life as possible, you can veer off on the narrow side streets, which offer even more scenery. One in particular, Via San Gregorio Armeno, is famous for its miniature figurines. Much of Old Town is riddled with tourists, so perhaps choose a different activity if you're not big on crowds.
8. Explore Fontanelle Cemetery
If wandering through the dingy Napoli Underground wasn't scary enough for you, this place will surely give you the heebie-jeebies. Fontanelle Cemetery is an underground burial site featuring a spooky display of bones and skulls.
This ancient burial is home to a specific ritual of the "souls" resulting in its haunting appearance. While this cemetery contains only a handful of what's in the Paris Catacombs, the story behind its existence is what makes it special. You'll have to hear these stories when you visit, though.
9. Watch an Opera Performance at Teatro di San Carlo
Opera originated in Italy in the 17th century, so it is no surprise that an opera theater has made it onto this list. Visiting one also shows a keen interest in Italian culture, as opera is a massive part of it. Not only that, this country boasts some of the best theaters in the world.
And at Teatro di San Carlo, you get a chance to splendor the angelic sounds of an opera performance while in Naples. To impress you even more, this beautiful theater is the oldest in Europe.
10. View Art at Capodimonte Museum
Sitting on the grounds of the Real Bosco di Capodimonte public park is the Capodimonte Museum, and your next destination if you're an art connoisseur. This is a go-to spot if you're keen on admiring the works of Italian masters such as Michelangelo, Raphael, and Titian.
The museum is home to stunning exhibitions, exotic trees, statues, and fountains. Some rooms appear to be straight out of a postcard from another century. It is truly a place where Italian art and history intertwine, and you get to witness it.
» Purchase your skip the line tickets here.
11. Take the Toledo Metro Station Express
It's not what you think—you're not actually taking a train in Naples. But you are going to visit the most beautiful metro stations in Europe. This is one of those times when it's actually about the destination, not the journey.
Naples has sought to make its metro stations memorable and a treat for the eyes. And wearing the first-place banner for the prettiest station is the Toledo Metro. Its theme is water and light, represented by silver and blue mosaics covering the walls and ceiling.
12. Shop for Trinkets at Galleria Umberto I
Browse through fashion boutiques, restaurants, and cafes at one of Italy's most stunning shopping arcades. This 19th-century arcade has a massive glass ceiling, allowing ample light into the space, unlike most shopping centers that feel confined.
Even if you don't plan to splurge on a shopping spree, it can be an ideal base to stock up on coffee and eateries before touring through the city.
13. Take a Day Trip to the Amalfi Coast
If you want to exchange a bustling city for a serene and quiet coastline, you can do so with a day trip to the Amalfi Coast. This is one of the most beautiful coasts in all of Europe. Its lush hills are decorated with colorful and charming villages overlooking the Tyrrhenian Sea.
Post-card and Instagram-worthy, you can't go wrong with visiting the Amalfi Coast. You can see small islands such as Capri and Ischia by ferry, where you can find many relaxing activities. How about a rejuvenating mud bath on the tiny volcanic island of Ischia?
14. Snap Some Pictures at Castel Sant'Elmo
Sitting atop Vomero Hill is the majestic Castel Sant'Elmo. This castle is the star of Napoli sites, with the best views. No, literally, it has a large moat in the shape of a hexagonal star. You really want to come here for the views.
You can see the heart of Naples, the azure water of the Sorrento peninsula, and Mount Vesuvius standing proudly in the distance. Don't discount the castle, though, as its walls hold centuries-old history and it's neatly located in the stylish district of Vomero.
15. Appreciate Sculptures at Cappella Sansevero
At this chapel in the heart of Naples, you can expect to be in awe of 18th-century statues.. The Cappella Sansevero houses beautiful marble structures crafted by renowned artists Corradini and San Martino.
It's genuinely one of the highlights of the historic center and features paintings and 28 masterpieces. It's your chance to see the works of highly-skilled sculptors and to get more insights into Italy's religious past.
16. Plebiscite Square and the Royal Palace
Plebiscite Square, centrally located in Naples, is a beautiful public square that was once the site of a major event in Italy's unification process. On October 2, 1860, King Francis II of the Kingdom of the Two Sicilies abdicated his throne after hundreds of thousands of Neapolitans gathered in the square to celebrate the birth of a new nation.
Visiting the square is like taking a step back in time, as it is filled with historic monuments and sculptures that pay homage to this pivotal moment in Italy's history. The beautiful Royal Palace surrounds the square.
Must-See Attractions in Naples, Italy
Take in some of the top sights of Naples with these must-see attractions:
17. See the Ruins of Pompeii
You cannot leave Naples without seeing its most famous historic attraction: Pompeii city. Sitting at the foot of Mount Vesuvius, this archaeological site is a feast for retrospective eyes. Visitors can see and freely explore the excavated ruins of what was once a thriving, sophisticated Roman city.
Pompeii is huge, and the uneven cobblestone street presents quite an uncomfortable walk if you're not wearing the right shoes. Also, keep your camera charged and ready, as the wonderfully preserved artifacts, structures, mesmerizing mosaics, and artwork certainly deserve a spot in your phone's gallery.
» Try this Pompeii Small Group tour with an Archaeologist.
18. See the Excavation Efforts at Herculaneum
On the other side of Mount Vesuvius is the lesser-known city of Herculaneum. While in the shadows of the famous Pompeii, this historic site has its own story to tell. Herculaneum saw itself drenched in 20-meter-thick lava, unlike Pompeii, which was covered in a thick layer of ash.
This meant that Herculaneum's houses and structures were much better preserved. The city is pretty intact, with many paintings and pieces of furniture still in place as if frozen in time. Much of the city is still underground, allowing you a peak at the excavation efforts still practiced by archeologists today.
After visiting here you will see why we named Herculaneum one of Italy's must-see landmarks to visit.
» Take this Herculaneum small group tour with an archaeologist.
19. Admire the Lavish Baroque Style of Gesù Nuovo
It's time to whip out your camera; you don't want to miss capturing this stunner of a church. The Gesù Nuovo church in Naples is widely known for its beautiful interior. And that's saying it lightly—think grand marble doors, mesmerizing frescoes, and a charming garden.
No words can justify its beauty, so seeing it in person is an absolute must. Not just a beauty, this church (also known as "New Jesus") has an enchanting story behind it, from its origins as a Neapolitan Renaissance and Baroque symbol to its rebuilding by the Jesuits in the 16th century.
That's not all; an aerial bomb from World War Two struck the church without detonating, causing immense damage. That same bomb still sits in the church today.
Tip: This city sightseeing tour includes a stop at Gesù Nuovo Church.
20. View Naples City From Castel dell'Ovo
Loosely translated to "Egg Palace," Castel dell'Ovo is one of those places with an intriguing backstory that compels you to visit.
Legend says that the Roman poet Virgil placed an egg in the castle's foundation, declaring that if the egg broke, so would the castle and the whole of Naples City. Here's to hoping that the egg never breaks (fingers crossed).
The striking Castel dell'Ovo is one of the oldest buildings in Naples, making it a staple destination for your trip. While here, you can relish captivating sea views and find a restaurant at the foot when hunger sets in.
21. Let the Santa Chiara Monastery Enchant You
Need new inspiration for your photography? See the Monastery of Santa Chiara. Not only will this site draw in photographers, but anyone who loves Renaissance architecture would appreciate it.
This church is somewhat of an anomaly with its Gothic-style structure and delicate, romantic decoration. The church's pillars and walls have beautiful floral patterns spread all over them. And you'll see mesmerizing depictions of scenes from the Old Testament painted on the walls and ceiling in one section.
As a religious complex, you'll find tombs and an archeological museum harboring treasures from Roman times here.
Naples, Italy: Things to Do Wrapped Up
There you have the top tourist attractions in Naples. This city is full of surprises, and there's something spectacular to see around every corner. Which activities and attractions are you looking forward to the most? Let us know below.
One more thing: when you're ready to see more of Italy, this post can guide you there.
Like this post? Why not save it to Pinterest?
FOLLOW US on Pinterest, Instagram, Facebook for more great travel inspiration and tips.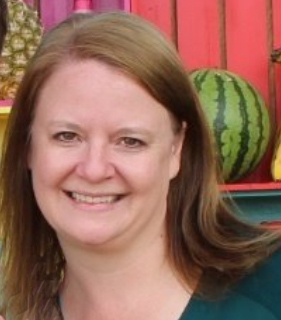 Laura Lynch, creator and writer of Savored Journeys, is an avid world traveler, certified wine expert, and international food specialist. She has written about travel and food for over 20 years and has visited over 75 countries. Her work has been published in numerous guidebooks, websites, and magazines.