Imagine a Caribbean sea coastline, lots of unique all-inclusive resorts, natural wonders, and history. That's what makes the Riviera Maya unlike any other. There are so many great things to do in Riviera Maya that your time there will be filled with exploration and excitement for sure.
This guide covers some unmissable adventures, so read on to discover the best things to do in Riviera Maya. Discover some of the best gems hidden amongst the trees and warm beaches along the Yucatan Peninsula's shores. It's not just somewhere you want to go and never leave your resort.
Out of all the beautiful places to visit in Mexico, the Riviera Maya is one that intrigues adventure lovers the most. With enchanting underground cenotes, barrier reefs for snorkeling and scuba diving, and pink flamingos for bird watching, it's just an incredibly fascinating place.
» Also read about nearby Cancun and our favorite all-Inclusive resorts in the area.
Where to Stay in Riviera Maya
Riviera Maya: Things to Do & See
The Riviera Maya covers a stretch of the Mexican Caribbean coast. It includes towns like Akumal, Cancun, Playa del Carmen, Puerto Morelos, Puerto Aventuras, and Tulum.
There are tons of things to do in the Mayan Riviera. All you have to do is choose your favorite activities from the list below and plan accordingly. Some resorts offer excursions to these places and activities, so be sure to check with your concierge. If not, you can always plan your own through Viator.
1. Visit the Cenotes
Cenotes are unique to the Yucatan region. These limestone sinkholes are naturally filled with water and make for a must-do adventure.
The Dos Ojos Cenote is a particular Tulum favorite. This flooded cave system in the north of Tulum is a must-see. It's a popular spot for snorkeling and freediving. It is also connected to the Sac Actun system, making it one of the longest underwater cave systems in the world.
The Gran Cenote is possibly the most famous one in Mexico and features fish-filled crystal clear waters. It is located just between Tulum and Coba, situated amongst the trees for an idyllic day out.
» Book this private tour for Dos Ojos Cenote or go on a Cenote and Jungle Biking Tour to see 3 different cenotes.
The Rio Secreto Nature Reserve is another exhilarating cenote in Playa del Carmen. Here you'll learn about geological history and discover crystal caves with stalactites and stalagmites. The physical appearance takes you o a journey through the history of earth's development while the Secreto itself has also housed many a Mayan artifact.
While you're swimming through the caves, keep your eyes open to spot Mexican tetra, catfish, and bats.
» Take a swim in nature's secret pool and book a Rio Secreto admission-only ticket or a day trip from Cancun.
2. Visit the Mayan Underworld
The Mayans are best known for their legends and symbolism, so you won't want to miss the opportunity to learn more about it. This Mayan Underground tour teaches you about Maya mythology through the Legend of Xibalba, which goes through the 9 levels of the Maya underworld.
In level 5, you will discover the largest stalactite in Yucatan. In level 7, you will live a Mayan ceremony of purification, and finish swimming in the Cenote of shallow crystalline waters. After the 1 hour 15 minute tour, you will ascend to the surface to go to a Maya dining room to try some typical Mayan foods.
It's really a unique and interesting tour to take. Read more about the Experience to the Mayan Underworld
3. Chichen Itza
The UNESCO World Heritage site, Chichen Itza, is one of the main Mayan ruins in the Yucatan Peninsula. It is home to two cenotes that made it a major water source in ancient times. This cultural and historical Mayan ruin in Valladolid is a must-visit tourist destination.
The Chichen Itza is considered as a window into the vision of the Mayan-Toltec civilizations. The monument is said to be an important example of preserving their culture. Throughout Mexico, there are a plethora of unique monuments and ruins.
The best way to see it is early in the morning before bus tours arrive. We recommend this Chichen Itza Early Access tour that includes a private archaeologist guide. You'll get to skip the lines and the crowds with early morning access and view parts of the ruins that most traditional tours don't visit.
4. Tulum
Along the Riviera Mayan coast, you can also find the Mayan Ruins of Tulum and Coba, which are both very impressive and must sees while visiting the Mayan Riviera.
Tulum is the site of a pre-Columbian Mayan walled city which served as a major port for Coba. The city ruins are perched up on a 40-foot cliff along the coast of the Yucatán Peninsula. Tulum was one of the last cities built and inhabited by the Maya. Disease is likely the reason by the city was eventually abandoned.
You can combine a tour to both Tulum and Coba, which I would definitely recommend to maximize on time. This Coba & Tulum tour also includes a swim in a nearby cenote. Or you can just visit Tulum in this 3-in-1 Discovery Combo Tour that takes you to the Tulum Ruins, reef snorkeling, and to see a cenote and caves.
5. Take a Day Trip to Cozumel
Jet off to Cozumel, an island off the coast of the Riviera Maya that screams luxury. One of the best places in Mexico for scuba diving is in Cozumel, so you can get in on many day trips that will take you diving or snorkeling.
Another way to see Cozumel on a day trip is to get a day pass for Mr. Sanchos Beach Club. It offers private cabanas overlooking the Caribbean sea, all-you-can-eat meals, as well as bottomless drinks.
» Book your romantic couples day pass here or get an All-Inclusive Pass for solo travelers.
6. Celestun Nature Reserve
Mesmerizing views of pink and blue await at the Celestun National Biosphere Reserve. As Yucatan's biggest groundwater basin, this wetland corridor is home to pink flamingos and beautiful beaches.
It is a haven for nature lovers and a top spot for an exhilarating side trip. From the Mayan Riviera, it's a long 4-5 hour drive, but if you can fit it into your schedule, it's very interesting. If you're in the capital city, Merida, this easy-to-book tour will take you on a one-hour drive from the city to the spectacular reserve.
7. Cancun Street Food, Street Art & Local Market Day Tour
A Cancun food tour is a great way to experience the local food culture and to taste traditional dishes like tacos, barbacoa, carnitas, and even some ice cream and beer.
On this tour, you'll have a chance to try all the food, plus see some street art, and visit a local market. There's no better way to experience the town and learn a bit of food culture while you're at it.
8. Tequila University
You can't visit Mexico without trying the tequila. The only tequila tasting class in Quintana Roo is available at the restaurant La Sirena in Puerto Morelos, which also happens to have a great rooftop bar.
The "class" is really all about tasting and enjoying tequila. You'll try a few different types of tequila paired with tasty tapas and have a great time learning about this spirit.
» Book a spot at tequila university.
9. Isla Mujeres Catamaran Cruise
Head to Isla Mujeres (Island of Women), about eight miles (13km) away from Cancun, best known for fantastic soft-sanded beaches. Discover places like Playa Norte and Punta Sur.
If you're looking for a magical place for you and your partner, this is the perfect set-up. There are clear blue waters surrounding the four-mile (7km) long island. Explore archaeological sites, go fishing, diving, snorkeling and so much more.
» Book this catamaran cruise
9. Puerto Morelos National Reef
Many visitors come to Puerto Morelos Reef Park to dive or snorkel. As part of the world's second largest coral reef system, Puerto Morelos became protected in 1998 and it's highly regulated. Over 500 different species of marine life inhabit this vast stretch of reef.
The Great Maya Reef (aka Mesoamerican Barrier Reef System) is vibrant and vast, extending all the way to Belize. In the charming fishing village of Puerto Morelos, you can see barracudas, rays, turtles, and tons of fish while snorkeling in the reef.
»Book your snorkel tour here.
10. Cancun Underwater Museum of Art
Diving in Cancun is probably one of the most popular activities to do when you're on vacation. One of the coolest places you can do that is at MUSA. The Cancun Underwater Museum of Art (MUSA) is a non-profit organization dedicated to art preservation.
This is truly one of the most unique art galleries in the world. MUSA was created by Jaime Gonzalez Canto. British sculptor Jason deCaires Taylor helped created over 500 sculptures that are placed within the Cancun National Marine Park. Their aim was to protect the local coral reefs by proving a dedicated place for divers to explore Cancun's amazing waterways.
MUSA offers scuba diving for a real up-close experience or a tour in a boat with a glass bottom. Explore the underwater sculptures and go snorkeling through the underwater jungle.
When Is the Best Time for Riviera Maya Activities
The top spots mentioned above involve lots of water activities, so most of your time will be spent enjoying the clear blue waters. It's best to ensure that you're visiting at the perfect time.
To make the most of things to do in Riviera Maya, avoid visiting during the cold and rainy weather from October to January.
The best time to visit Riviera Maya is in March and April, where you can expect low rainfall and temperatures between 68 to 89℉ (20 – 32℃). August is also great with around 10 hours of sunshine and highs of 84℉ (29℃). June is the hottest month in Riviera Maya with an average temperature of 28°C (82°F).
Final Say on the Best Excursions in Riviera Maya
Now that you've got a sense of the best things to do in Riviera Maya, all that's left to do is plan your amazing trip.
Let us know which activities you're planning to try. Whether you're swimming in the blue abyss of your favorite cenote, or exploring the mayan ruins, Riviera Maya is filled with adventures waiting for you to try.
Like this post? Why not save it to Pinterest?
FOLLOW US on Pinterest, Instagram, Facebook for more great travel inspiration and tips.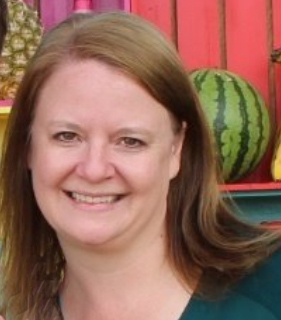 Laura Lynch, creator and writer of Savored Journeys, is an avid world traveler, certified wine expert, and international food specialist. She has written about travel and food for over 20 years and has visited over 75 countries. Her work has been published in numerous guidebooks, websites, and magazines.