You may recognize the countryside from the multi-award-winning musical Sound of Music. But that is just one of the many amazing things about Salzburg, Austria.
Did you know that Mozart also hails from this city? Many monuments recognize the city's musical greatness, but what about its historical, natural and architectural landmarks?
Salzburg would have definitely made it on our list of charming small towns in Europe, but it's actually a big city that just feels like a small town, thanks to its amazingly charming old town. You could actually just walk around the old town on a weekend trip and have a really enjoyable time. Since it's so easy to fly from London, we did that a few times, just to enjoy the city.
But there are so many other things outside and around the city to enjoy as well, so you might want to plan for at least 3-4 days to cover it all.
Did you know that Munich is just a 1 hour 45 minute train ride from Salzburg? Why not combine the two and enjoy Munich as well. We did this for Oktoberfest a few years ago and it was perfect. Here are lots of other great places to visit in Germany.
Where to Stay in Salzburg
The best place to stay in the city is in Old Town as it's near most landmarks, hotels, and restaurants.
Less than 5-minutes from Mozart's residence, you'll find the Star Inn Hotel Premium Salzburg Gablerbräu. It's a stylish hotel decked in wood, neutrals, and state-of-the-art facilities.
The Radisson Blu Hotel Altstadt is built in a 13th-century building in the city's heart. The hotel allows pets, has an Austrian restaurant, daily breakfast buffets, and amazing views. What more could you need?
The Hotel Goldener Hirsch is part of the Luxury Collection of Marriott Hotels, so you know you'll get quality throughout. It is filled with antique handmade furniture, which you can see throughout the lobby, library, bar, and suites.
Things To Do in Salzburg
Are you wondering what to see in Salzburg? There is a long list of fantastic places to explore so you may have difficulty choosing. But to make it easier, pick up your Salzburg card and read more about the top 15 places to visit Salzburg has to offer.
Old Town
Old Town, also known as the Altstadt, is the city's historic center. It is a great place to start your Salzburg adventures as it's where most activity goes on, and you'll find most landmarks situated around this area.
Try to spot the historical and architectural landmarks as you stroll through, like the Old City Hall bell tower, Mozartplatz, and Getreidegasse. Most buildings here have Middle Ages, Baroque, Romanesque, and Renaissance architectural styles that give away their age. You can spend hours wandering around here.
The whole square is alight during Christmas time for the annual markets that pop up. These date back to 1491 and usually have an extensive program filled with carolers, nativity exhibits, and gallons of Gluhwein.
» Try this tour: Mozart Dinner Concert at the Baroque Hall of St Peter`s restaurant in Salzburg
Mirabell Palace and Gardens
You may recognize these gardens from the scene in the sound of music when the children sang Do-Re-Mi.
The beautiful lush garden is vast with fountains, a palace, and acres of land full of flowers. The palace is one of the most popular places to tie the knot because of its intricate baroque design. Mozart himself played in the Mirabell Marble Hall from time to time. While a time machine doesn't exist yet, this classical concert in the Marble Hall is a close second to those events.
Outside in the gardens, you'll find the Grand and Pegasus Fountains showing off among the colorful blooms. Perhaps a bit obscure to some, but the Dwarf Garden with 17 mini statues is also worth visiting.
Salzburg Cathedral
This white Baroque cathedral with recognizable green domes easily stands out among the other buildings in town. Perhaps it's symbolic that the structure survived a fire and aircraft bombing throughout its 600-year lifespan.
Before even entering, visitors are struck by four statues of Peter, Paul, and patron saints Rupert and Virgil welcoming them in. Inside, the designs are equally magnificent, with high ceilings and stone carvings winding up to the painted domes.
Mozart was baptized in this church, and its main organ aided him and Mohr in writing Silent Night.
Mozart's Birthplace & Residence
One of the most notable people from Salzburg is Wolfgang Amadeus Mozart. The composer lived in the city for 25 of his short 35-year lifespan. Today, you can walk in his footsteps at his residences.
His birthplace, and now museum, is on the Getreidegasse in an unmissable yellow structure. Across the three floors, you'll get to see his instruments, portraits, and mementos. On the third floor, you can see the room he was born in set to the perfect atmosphere with soft lighting and background music.
He moved to Makartplatz Square with his family in 1773— also known as "Mozart Residence" today. Besides additional documents and portraits, you can also learn more about his family and their lives here.
Sound of Music Tours
The Sound of Music was released in 1965, yet it still has a large audience of young and old. That is why a Sound of Music Tour like this one is one of the most popular Salzburg attractions for tourists.
You can choose between a public or private tour to walk in the footsteps of the Von Trapps and Baroness Maria with the melodies of the musical. You'll see noteworthy landmarks and filming locations in the city, like the Lake District, Leopoldskron Palace, St. Gilgen, and Lake Wolfgang.
It's the perfect way to learn about the city while practicing your do-re-mis.
Hohensalzburg Fortress
In 1077 archbishop Gebhard built this medieval castle that looks like something straight out of a fairytale. Hohensalzburg Fortress is one of the continent's largest and most well-preserved castles, so it should definitely be on your Salzburg what-to-see itinerary.
It is on top of the Mönchsberg, which you can climb on foot or ride to by funicular. You can see multiple displays inside detailing people's lives during the Middle Ages.
The Prince's Chambers will easily highlight your trip here as everything is kept as it was in the 15th century. The walls are decorated with intricate designs covered in gold and blue.
There's also a tower you can climb for amazing views of the city, if you don't mind all the stairs. My personal favorite thing was getting drinks on the terrace of the Castle bar where you can sit with a wonderful view of the city.
Adult tickets are around $15, but you can get free entry with a Salzburg Card.
Have a fantastic evening with this Mozart Fortress Concert and Dinner in the fortress.
Getreidegasse
The Getreidegasse is one of those Salzburg things to do that you'll never get bored of because there is so much to see.
This shopping street is the first introduction to the city that many tourists get. It is buzzing with people, movement, and excitement. Here you'll find many galleries, shops, restaurants, and what is known to Salzburgers as through-houses.
These amazing passages allow you to pass from one street to another easily. This shopping street is great for a stroll while admiring the mountains in the distance, the hand-painted signs, and all the wonderful displays in the window.
Mozartplatz Square
As you may have noticed by now, this city knows its biggest strength is its music. So that's why it often pays homage to the city's musical greats.
Mozart Square holds a 9.5-foot-tall bronze statue of the man himself that has stood tall over his beloved home city for so many years. The square is buzzing with activity, from street performers to the click-clacking of horse-drawn carriages.
The square is centrally located nearby many great landmarks in the city, so it's worth popping in on your travels. While there, don't forget to stop by for brunch at the famed Café Glockenspiel just across from it.
St. Peter's Cemetery and Catacomb
St Peter's Church in the city center has had great significance to the area for many years. The church, founded in the 7th century, is one of the oldest monasteries in the German-speaking world.
Similarly, its catacombs dating back to the 1100s are also one of the oldest in the country. To enter the catacombs, you'll have to pass nearby the graves of Mozart's sister Nannerl and composer Michael Haydn.
These catacombs are literally carved into the Mönchsberg and split into two sections— the Maximus Chapel and Gertrauden Chapel. Inside both sites, you'll find stone cravings and the main altar lined with candles.
Augustiner Bräu Garden
It would be a crime to be this close to Germany and not visit a Beer Garden. Augustiner Bräu Garden is a Salzburg must-see or taste.
The Augustiner Bräu Garden has been serving beer for 400 years, with over 1400 seats in the outdoor garden. The arcade and buffet tables serve delicious and popular German foods you can pair with their collection of brews served from the barrels.
If you time your visit right, you may even be in time for their festivals held in August and October, respectively. If you've missed it, you'll still have plenty of evenings to enjoy the live music nights held once a month.
Schloss Hellbrunn
Austria is one of the best cities to visit in Europe because of its historical and architectural landmarks like Schloss Hellbrunn.
This 1600 palace is a great example of an early Baroque-style building. The grounds are its garden of Eden with fruit trees, bushes, and flowers. Stroll around, looking at the various ponds, statues, and the popular pavilion.
There are also some trick fountains on the grounds to keep you coming back again and again. Prince-Archbishop Markus Sittikus was quite a trickster as he commissioned fountains that entice, spray and spurt out water tricking their victims. It is a great laugh and an especially fun activity in summer.
Salzach River
The Salzach River runs through Austria and Germany and remains one of the best places to see in Salzburg.
Most city landmarks are along this river, so why not get a new perspective of the city by taking a cruise or audio-guided tour like this one on the waters? Not only do you get a fun afternoon on the river, but you also learn a lot about the city too.
Mönchsberg
It is nearly impossible to miss this mountain as it's always in the background and has become an integral part of the city.
If you're looking for a quick escape from the city in nature, go to Mönchsberg. This mountain has so many amazing trails that offer even more amazing views of Salzburg. And the best part? You don't have to be an expert climber to get to the top— there's a lift too.
Another highlight you can't miss while up there is the Museum der Moderne as a modern art museum.
Stiegl Brauwelt
If you're a beer fan, you might know that Stiegl is the biggest private brewery in Austria. It's located just slightly to the west of the Old Town and can be reached by bus in just 20 minutes.
You can visit for a tour to learn about art of beer brewing and the history of Stiegl, visit the museum, and stay for some beer and food. They have a beer bar and rustic brewpub that you can visit for a tasting, or to stay for a meal.
We had a really nice afternoon there and enjoyed a tasting and some food. If you're a beer lover, it's definitely worth the trip.
Visit the City's Museums
If you're out of ideas on your Salzburg to do list, you can always count on visiting a museum. The city is full of them relating the present and past to its visitors. These are the best of the bunch:
Marionette Museum
There are about two other museums in the Hohensalzburg Fortress besides the castle museum— like the puppet museum.
This wonderful collection hosts many puppets used in the UNESCO-recognized Salzburg Marionette Theatre. Here you can get a deeper understanding of what goes into creating these moveable sculptures as you see their detailing up close.
Tickets to this museum are included in the Hohensalzburg Fortress admission.
Salzburg Toy Museum
You may not be as young as you once were, but that doesn't mean you shouldn't get to act like it.
While the Toy Museum has interactive exhibitions and play areas for children, you can enjoy the display of historical toys. It is interesting to see how some playthings on display are hundreds of years old and have provided children with a source of joy for centuries.
Salzburg Museum
The quickest way to learn more about a location is to visit a museum. And, if you're trying to learn more about this stunning city but only have a limited amount of time, this is the place to go.
This museum is filled to the brim with artifacts, paintings, historical weaponry, ancient coins, and more. Admissions are $9, but if you have a Salzburg card, you can enter it for free.
Where & What to Eat
There are many great restaurants with local food on their menu, which is definitely what you should be eating while you're there.
What to Eat
Wiener schnitzel is the epitome of Austrian cuisine. It's a big, battered, flattened, breaded and fried slab of tender veal.
Käsespätzle is a classic German/Austrian comfort food dish of little dumplings in a rich cheese sauce.
Sacher Torte was invented in Vienna in 1832, by a 16 year old trainee chef. It's a rich chocolate sponge cake with a thin layer of sweet apricot jam. Try the original from Cafe Sacher in Hotel Sacher.
Where to Eat
Zwettler's Wirtshaus – Awesome Kasespaetzle and Schnitzel at this place that's just a 2-minute walk from the cathedral in the Old Town, plus it's been around since 1863 so they're clearly doing something right.
Café Bazar – This iconic coffeehouse is a great place to go for a light breakfast and coffee, or an afternoon snack with tea. There's a nice terrace and tables along the river.
Augustiner Bräu Garden – This place is absolutely iconic in Salzburg, having been in business there for 400 years. It's a huge beer hall with all the traditional food and beer you can handle.
Explore the Best Places to Visit in Salzburg
Now that you know all the places you must see in Salzburg. What are you adding to your itinerary?
Salzburg is well-known for being a city filled with music from Mozart to the singing nuns at the abbey. So, it's no wonder the 1965 hit musical Sound of Music found this the ideal filming location. You can spot many notable filming locations by just walking through the city.
There are also a few architectural and historical landmarks that you simply cannot miss. What are you waiting for? A Salzburg adventure is waiting for you.
Like this post? Why not save it to Pinterest?
FOLLOW US on Pinterest, Instagram, Facebook for more great travel inspiration and tips.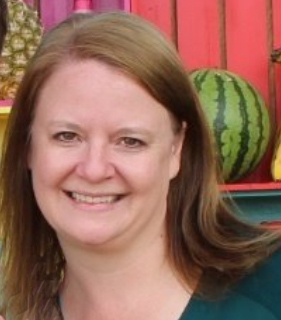 Laura Lynch, creator and writer of Savored Journeys, is an avid world traveler, certified wine expert, and international food specialist. She has written about travel and food for over 20 years and has visited over 75 countries. Her work has been published in numerous guidebooks, websites, and magazines.