Sorrento is a charming small town, perched high above the Mediterranean with sea views that extend from across the Gulf to Naples all the way to Mt. Vesuvius. It will absolutely drop your jaw to the ground the first time you lay eyes on it. It's located on the Sorrentine Peninsula facing the Bay of Naples, and it's a great starting point to the gorgeous Amalfi Coast.
If you're planning a trip to Naples, you absolutely must add Sorrento to your travel plans. It's just a 45-minute ferry ride to get there (you can also take the train, as well), but it's an entirely different world than Naples. One you really have to see to believe.
This famous town is the preferred hangout of many bygone poets, including the romantic Byron and the literary giants Goethe, Dickens, and Tolstoy. It's known for its wine, olive oil, and delicious citrus, and is full of things to do.
» Here is our 2-week Italy itinerary, to help you plan your trip around Italy's top cities. We also have a travel guide for Venice, a 3-day Rome itinerary, things to see in Florence, foodie things to do in Bologna, and a guide to the top landmarks in Italy. If you're hitting up Italy as part of a larger trip to Europe, be sure to check out our 2-week Europe Itinerary.
Best Things to Do in Sorrento, Italy
Most people will visit Sorrento for a few days as part of a larger Italy trip. The most popular launching point is Naples, but the trip likely also includes stops at Pompeii, Positano, and Capri. Sorrento isn't a large place, so day trips are key to seeing and doing it all.
Tip: Planning a trip to this gorgeous country? Check out this list of 20 famous landmarks in Italy and use our 2-week Italy itinerary to plan your trip.
#1 Piazza Tasso
One of the first things Sorrento is known for is the Piazza Tasso. It's part of Sorrento's busy traffic system, where you can witness Vespas and cars move throughout this town.
The square, named after the Italian Renaissance poet Torquato Tasso, is also home to many historical buildings. Visit the Church of Santa Maria del Carmine to see incredible stained-glass windows.
If you find yourself at the Piazza at night, you'll experience a completely different scene. You'll find restaurants and bars where you can people-watch and enjoy a fantastic meal.
A fantastic option is Bar Fauno, where you can enjoy a meal or an aperitivo as well as the coastal view of Sorrento. You can enjoy a walking tour of Sorrento starting from this central square.
If you are staying in an apartment near here and need to grab some ingredients, check out Via San Cesareo, where locals shop for produce and baked goods.
#2 Marina Grande
While part of Sorrento, Marina Grande almost feels like a town of its own. It's home to a fishing community — a trade that's very important to this seaside area. It's made up of vibrantly-painted buildings including bars, hotels, and apartments. It also has a church – the Church of St. Anne, the patron saint who is celebrated annually in July.
This is a great spot to experience authentic Sorrentini life, as it's not as busy as the adjacent Marina Piccola, where you can catch ferries to surrounding islands.
I would recommend just walking around the area and stopping in where ever strikes your fancy. You can wander in and out of shops and then just sit somewhere for a limoncello spritz. There are a number of places with seafront seating.
#3 Villa Comunale
Sorrento has exquisite coastal views, and there's no better place to savor these than at Villa Comunale, a very popular, albeit small garden, in Sorrento. As you're walking around, you can wander into the garden and get some incredible views of the Bay of Naples and Mount Vesuvius in the background.
Consider visiting the park after a day of sightseeing for a pre-dinner sunset, or after going to the Cloisters of San Francesco, which is in the same square. It's also a good place to take a break from all the shopping and walking around you'll inevitably do in Sorrento. We sat on the benches in the shade and played some cards.
It's also from this park that you can take the elevator down to Marina Piccola, where there are various private beach clubs, and where you would take the ferry to get to Capri or back to Naples. It's just a few euros and saves you all that walking.
#4 Cloisters of San Francesco
Right next to Villa Comunale, you will find the cloisters of San Francesco d'Assisi. This site has immense history and grandeur. It was originally a monastery in the 7th century and later turned into a church and cloisters in the 14th century.
Due to its magnificent architecture and picturesque garden, the cloisters are one of Sorrento's most well-known landmarks. This explains why it is so widely used for events, including weddings and classical concerts.
If you're hanging around the gardens, especially from April to September, you will no doubt see a number of wedding parties in the area. Entry to the cloisters is free and it's open from around 7am to 7pm.
#5 Sorrentian Cuisine
Sorrento has fantastic restaurants and culinary options, including gnocchi alla sorrentina, made of tomato sauce, mozzarella, basil, and gnocchi, pictured above. We had this dish at Foreigner's Club, also called Circolo dei Forestieri, which has an incredible terrace restaurant.
Sorrento is most known for its seafood as it's a coastal town. Two delicious options are frittura de calamari e gamberi and spaghetti e vongole (with calamari and clams, respectively).
You'll also find some good pizza, and there are many fantastic spots to try, such as Da Franco and Ahum. Another option is to try your hand by making pizza yourself with the help of expert pizzaiolos.
Another experience that I think it necessary in Sorrento is to sit at Fauno Bar, right in the middle of Piazza Tasso. Either get lunch, dinner, or just drinks and enjoy the atmosphere. It's so alive. We had a really great caprese salad and charcuterie plate there.
Sorrento also has fantastic wines, which you can try on this private wine tour.
#6 Shop in the Old Town
In Sorrento's old town, there are many great souvenirs you can buy. Whether it's linen, sandals, or ceramics, there are fantastic artisans in Sorrento. This region is also famous for Intarsia Sorrentino, or inlaid wood art, since the 19th century.
The enchanting narrow streets of the Old Town are filled to the brim with lemon everything. Kitchenware, clothing, linens, pottery, etc. You can buy beautiful leather shoes, custom-made to your liking, for a much more reasonable price than in other towns on the Amalfi Coast.
Ceramics have a deep history in this region, where production has been traced back to over 8,000 years ago in a cave near Positano. Several stores in Sorrento sell beautiful pottery with lots of colors and patterns.
The shopping streets seem to go on forever, in a maze-like way. You'll start to see the same things in all the stores, but it's still a really fun experience.
#7 Explore the Amalfi Coast
The Amalfi Coast is a big draw for visitors to this area. Although Sorrento is not actually part of the Amalfi coast, it is a great launching off point for visiting the most famous and popular destinations, Positano and Amalfi.
You can visit these cities by car, train, or ferry from Sorrento. Positano is the dramatic hillside town that you see in all the photos (even the one above). It's a fantastic place to visit for a day, with its dramatic views, high-end shopping, and enchanting atmosphere.
However, it's very steep, so be ready for lots of stairs. Amalfi is a bit more laid back and isn't steep, like Positano, so it's more kid friendly and easier to walk around.
With this tour to the Amalfi Coast, you don't have to worry about directions or understand traffic regulations, as your driver will ensure you have a relaxing time. Your guide will give you live commentary of the towns you visit and allow you enough free time to shop and eat.
#8 Capri and the Blue Grotto
Another fantastic thing to do is take a boat ride or ferry to the Capri. It's located in the Tyrrhenian Sea off the Sorrento Peninsula and is easily reachable on a day trip from Sorrento.
In Capri, you can walk around the waterfront, take the funicular up to the gorgeous shopping area, or go to the famed Blue Grotto cave, known for its luminous water. You can also explore the Gardens of Augustus, with fantastic views of the Italian coastline.
A great way to get there is by taking a boat tour from Sorrento. This package includes snacks, drinks, and Wi-Fi, but you will still have to pay for entrance to the various attractions. Another option is to stay the night on Capri to see what it's really like once the hordes of tourists catch the ferry out.
#9 Take a Day Trip to Pompeii
Sorrento is only 40 minutes away from the ancient city of Pompeii. In 79 AD, this city was engulfed in a volcanic eruption. As it is so near, we highly recommend a trip to this UNESCO site, as it has been incredibly well maintained.
From Sorrento, you can take the L1 local train directly to the site in about 35 minutes. It opens every day at 9am. Check here for timetables and tickets.
Another way to go would be on a guided full-day tour. This way you'll have an experienced guide to show you around the archaeological site, which is a huge benefit because it's enormous and you will learn so much more with a guide. You can also take a short hike up Mount Vesuvius, where you can take in majestic views of the surrounding area.
#10 Visit A Limoncello Farm
Sorrento's most famous export is Limoncello, an alcoholic beverage made of sugar, vodka, lemon zest, and juice. When you arrive in town, you'll see just how important this lemons are in Sorrento. One of the first things you should do is sit down in Piazza Tasso and order a limoncello spritz.
A great way to experience limoncello production in the area is by going on a Sorrento farm tour. We suggest this food tour. You'll get to taste the limoncello, olive oils, cheeses, and wine, then have a delicious lunch at a fourth-generation farm.
The orchards are beautiful, especially when the lemon trees bloom in spring. You won't believe how huge the lemons are there. They have a much thicker peel than you might be used to as well.
#11 Marvel at Italian Art
Italy is known for many artists, such as Leonardo da Vinci, Michelangelo, Caravaggio, and Botticelli.
In Sorrento, you can visit the Correale Museum to see incredible art by many European artists, including Artemisia Gentileschi, Rubens, and Gigante. It has a vast collection of 17th and 18th-century art; an incredible way to understand the area's cultural evolution.
Another fantastic option is Museo Bottega della Tarsia Lignea, which celebrates Sorrento's proud tradition of inlaid woodwork or marquetry. Here you find beautiful antique furniture in the magnificent Palazzo Pomarici-Santomasi.
#12 Hike the Path of Gods
For adventure seekers or hiking enthusiasts, the Path of Gods is a must-do activity. Only an hour from Sorrento, it features breathtaking views of the Amalfi Coast. It's a great thing to do if you're looking to work off some carbs from eating all that delicious Italian food. That said, it is a 5-mile (8km) route and takes around 2-4 hours from start to finish.
In terms of difficulty, it all depends on where you want to start. Starting at Positano, you will be ascending over 1640 feet. Whereas from Bomerano, you will be descending.
If this planning stresses you out, we recommend Path of Gods with a guide. Besides the ease of it, your guide will also be able to offer lots of interesting facts about the route.
#13 Learn About Sorrento's Patron Saint at Basilica di Sant' Antonino
From the outside, the Basilica hardly looks like a church or your typical religious building. It blends in with the other buildings around it. Once you step inside, however, this all changes. The interior is full of Baroque motifs, as it was built in this period.
Its ornate decor is full of marble, fresco paintings of the Saint, and gold detailing. This church is dedicated and named after San Antonino, who was rumored to have saved a boy swallowed by a whale.
Make sure to also go to the crypt bearing many paintings of his miracles where his remains lie and offer a dedication to the saint.
#14 Experience History at Valle Dei Mulini
Valle dei Mulini, or Valley of the Mills, is an incredible collection of ruins in Sorrento. This valley originated from a massive eruption in this area some 35,000 years ago. People set foundations here as it had a constant stream of water, perfect for growing wheat.
Flour mills and a washhouse were built here following this success, and they remained in use until the 1940s due to the natural humidity of the valley. This changed due to the creation of Piazza Tasso in 1866, which blocked off the valley from sea breezes.
Now, nature has taken over in the area. The valley is evergreen due to the 80% humidity rate. If this is a must-see on your list, check out this walking tour of Sorrento.
#15 Sorrento Beach Clubs
As Sorrento is a cliffside town, there aren't the conventional sandy beaches that you might expect to find in Italy. But as you're looking over that cliff from above, you'll definitely see the beach clubs below. There are quite a few of them on the marina with beach huts and chairs laid out along the piers.
On Marina Piccola, you'll find a few beach clubs like Leonelli's, Bagni Salvatore, Peter's Beach, and Marameo Beach. You'll need to make reservations for a lounger at these place, but they each have their own facilities.
You can expect to find an on-site restaurant offering snacks or lunches as well as restrooms and changing rooms. You can often choose between deck chairs and sun loungers with umbrellas, or 4-person cabins.
#16 Swim at Bagni della Regina Giovanna
Beaches along the Sorrento coast are rocky or have limited sand. However, there is an alternative solution – Bagni della Regina Giovanna. This natural swimming pool is named after Queen Giovanna of Naples, who was rumored to visit here for illicit affairs with her lovers.
We can see why she came here, as it is romantic and full of beauty. It's a 40-minute walk from central Sorrento, but it's easier to catch a bus to Capo di Sorrento, followed by a 10-minute walk on a footpath. If you're looking for a nearby alternative, check out Marina di Puolo.
#17 Snorkel In and Around Punta Campanella
Punta Campanella Natural Marine Reserve is a protected marine area from the Gulf of Naples to the Gulf of Salerno. As a result, it's home to flourishing marine life. It's true that when you think of snorkeling, Italy might not be the first place you pick.
However, this area is home to beautiful fish, as well as sea turtles, dolphins, barracudas, and octopi. Additionally, there are many grottoes and sea caves that you can explore. In this activity, you can snorkel with a marine biologist, which is sure to be a once-in-a-lifetime opportunity.
Where to Stay in Sorrento
We have a couple of good recommendations for places to stay in Sorrento. It's a pretty expensive city, and it fills up fast especially in the summer, so be sure to make your hotel reservations well in advance.
We stayed at La Piazzetta Guest House which was fantastic. They have different levels of rooms you can get, with a few that have an outdoor terrace which would be awesome in the spring or fall.
If you want to splurge, definitely stay at the Bellevue Syrene. It's a 5-star hotel with the best location in town and all of the amenities, plus sea views from the rooms.
Conclusion
Now that you've explored the best things to do along Italy's Sorrento coast in this post, it's time to get planning.
While this may feel overwhelming, look no further than this Italian travel itinerary for some excellent options and places to visit in this amazing nation. Sorrento is at the top of our bucket list, but here are some other great cities in Italy to travel to.
Like this post? Why not save it to Pinterest?
FOLLOW US on Pinterest, Instagram, Facebook for more great travel inspiration and tips.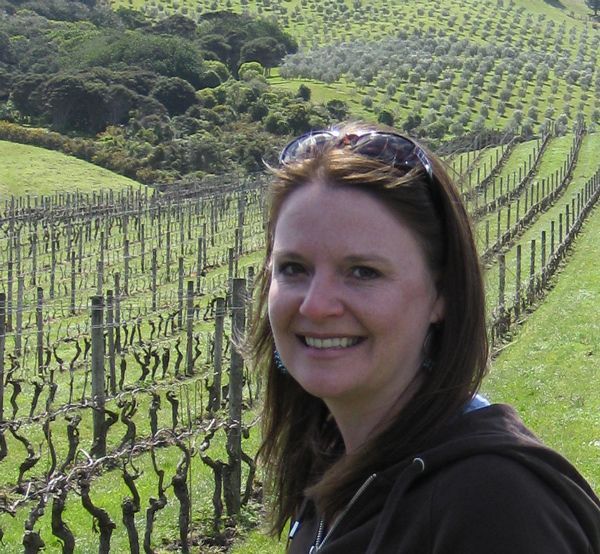 Laura Lynch, creator and writer of Savored Journeys, is an avid world traveler, certified wine expert, and international food specialist. She has written about travel and food for over 20 years and has visited 70+ countries.