Whether you've decided to visit Yerevan because you've always wanted to learn about the city's incredibly storied past or because it sounds like an interesting destination, you're no doubt going to find it fascinating. There are many things to do in this city, rich with history and stunning architecture.
If you are lucky enough to spend a week or more there, you'll have no trouble finding things to do in Yerevan. However, we find that most travelers are looking for a 2-day Yerevan itinerary, so they can spend a few days in the countryside and surrounding areas too.
We really enjoyed our time there. It was easy to make a diverse and exciting schedule, including things like museums, wine bars, and walking tours.
Below is our 2-day itinerary for Yerevan Armenia. You can stretch it to fit your needs. It's definitely possible to spend 3-4 days in the city without running out of things to do. Maybe link it with a trip to Georgia for wine tasting.
2-Day Yerevan Itinerary
Day 1
Souvenir Market
Yerevan Vernissage is a large open-air market where craftsman and craft re-sellers all come together to form one of the largest souvenir markets I've ever seen. You can find just about any kind of local craft item there, from ceramics to paintings to musical instruments.
It will take you at least 30 minutes to an hour just to walk around all of the stalls. I really liked that's not your typical tourist trap junk they're selling. Some of the crafts are quite unique and incredible.
Republic Square and the History Museum of Armenia
Depending on when you arrive, you'll want to jump right into the schedule. Our first recommended stop is the History Museum of Armenia. It's located right in the center of the city in Republic Square. As you walk to the building, be sure to look all around you and admire the architecture and the fountain.
The square is used for public events and celebrations, but it also has a lot of history in the surrounding buildings. It was called Lenin Square, until Armenia declared their independence and the statue of Lenin in the square was removed in 1991.
Five major buildings surround Republic Square, each built in the neoclassical style. These buildings currently house the Government House, the History Museum and the National Gallery, the Marriott hotel and the ministries of Foreign Affairs and Transport and Communications.
The History Museum is at the north east corner of the square. It is open from 11am to 6pm every day except Monday. The entrance fee is 2000 drams (around $4). You'll want to allot around 2 hours to wander through the museum and learn the history and culture of Armenia through the 400,000+ pieces on display.
Lunch at Sherep
We found that Sherep, one of the most popular (and new) upscale restaurants in the city, gets quite busy in the evenings. If you make reservations ahead of time, you can swap this for one of your dinners, if you want. We thought it was much easier to get in at lunchtime, especially if you go right as they open (many locals prefer a later lunch).
If you sit in the section near the chef's stations, you can watch them making things like lavash (Armenian flatbread), and cooking khachapuri in the wood-fired oven. Those are two things you should definitely order, along with the smoked trout.
Note: It's a 10 minute walk to the brewery from the restaurant. There's plenty of time between lunch and the free walking tour to get there and back, but the walking tour does leave from the square, which is just a few minutes from the restaurant. It's up to you!
Visit the Brewery
We always like to add a stop at a craft brewery! In Yerevan that brewery is Dargett. They opened their doors in 2016 and have quite a passion for beer making. You can try a taster tray of some of their different styles of beer, or just hang out on the outdoor patio with a pint and some food.
It's not Armenian food – it's typical bar food. If you're feeling a little overwhelmed with the local food, you can always swap the brewery for one of your meals.
Free Walking Tour
Every afternoon, local artist and tour guide, Vako, leads a free walking tour of Yerevan. It begins in front of the history museum, where you already are! You can sign up for the tour in advance online here. It's probably a good idea to sign up because then he'll know to expect you.
The tour hits up all the most important parts of the city, including Republic Square, the Opera House, Swan Lake, important churches and the Cascade Complex (which you may want to return to at another time so you can see more of it!).
Along the way, Vako explains the complicated history of Armenia and modern plans for the city. He is entertaining and informative, and does a great job of orienting you to the city so the rest of your trip is enhanced.
At the end of the tour, he takes the group to an ethnic lounge, Calumet, where you can extend the tour with a beer and food with your fellow travelers.
The tour leaves at either 4pm or 5pm, depending on the season. Be sure to check the website to find out exactly when it will be taking place while you're there.
You can also book an evening tour of Yereven.
Dinner
We left the bar after the walking tour around 8pm. If you don't stay for beers, you'll be done with the tour by 7pm. In any case, the next thing on your itinerary should be dinner!
We recommend making reservations for dinner if you want to check out one of the more popular restaurants. Even in the slower season, the restaurants can get quite full.
For your first dinner in the city, we highly recommend Tavern Yerevan. It's located just one block off of Republic Square and it's a great place to try numerous local dishes.
The menu is extensive and the atmosphere is nice – traditional, though a little touristy. You'll want to try the stuffed aubergine salad, nrane (pomegranate soup), tolma, khinkali, and a barbecue platter. All fantastic!
Day 2
Armenia Genocide Museum
In order to visit the Armenia Genocide Museum, you'll have to take a taxi ride to the complex that is located a little bit outside of the city (don't worry, taxis are quite inexpensive). The memorial was built in 1967 to memorialize the victims of the atrocity, and the main exhibition of the Museum was opened in 1995, 80 years after the horrific events.
The museum is open from 11am – 6pm every day except Monday. Admission is free, but they welcome donations. It can take around 1.5-2 hours to see everything.
Note: To get to the brandy factory, you'll need to take a short taxi ride, so we recommend going there directly from the genocide museum.
Brandy Tour & Tasting
A tour of the brandy factory is a great way to learn about and understand the making of brandy in Armenia. At the Noy Yerevan Ararat Brandy Company, a tour is walk a through a museum housing photos and items from the many years that the brandy factory has been operating.
You'll also walk through the cellar and see the many vast barrels of Port-style wine that has been aging for many dozens of years.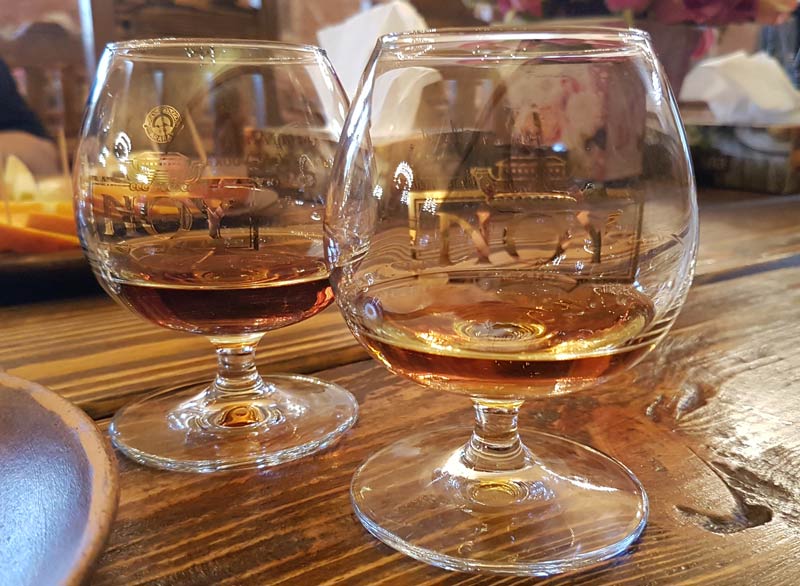 You can choose to do just the tour, or if you'd like to try some of the brandy be sure to choose the tour and tasting option. After the tour, you'll be given a tasting of 3 different aged brandies, plus a small plate of fruit to pair it with.
The tour is available during the week from 9am to 6pm and on Saturday from 11am to 4pm (with an appointment, which you can book by emailing or calling in advance.) +374 10 547-048; info@noy1877.am).
Lunch Options
Located just one street over from the Ibis Hotel is a wine bar and restaurant called The Wine House. They have plenty of space inside, but there's also a nice outdoor deck.
They have a good wine list and many main dishes and snacks to choose from. We went for a late afternoon snack and bottle of wine and enjoyed the atmosphere.
If you'd rather have something more casual for lunch, try the Lahmajoon (Armenian pizza) at Mer Taghe. It's a very casual "pizzeria" that makes good Lahmajoon. It's tasty, fast, and very inexpensive.
Wine Tasting at In Vino
Yerevan is full of wine bars. We tried at least 5 of them and our favorite is In Vino. It's located at 6 Martiros Saryan St. Right next to In Vino are a bunch of other bars and restaurants to check out. It's a cute area.
In Vino has a small outdoor seating area, and more space inside. They also have lots of bottles of local and international wines to drink in house or take away.
In Vino is great because there are quite knowledgeable people working there and they can give you information about the wines you try. You can order by the glass, but we recommend doing a flight of three wines (just ask them for it, it's not on any menu).
They'll give you what they have open that day. For us, it was a white, a rose, and a red. All three were great. If you really want to learn about wine and try Armenian wines, pick In Vino over the other wine bars. If you're hungry, they do have a few small plate options, but nothing significant.
Cascade Complex
You will walk through the Cascade Complex during the free walking tour, but if you're like us, you'll want to go back again to see it more thoroughly or just to sit on the stairs and enjoy the view – and an incredible one it is! You can see all the way to Mount Ararat on a clear day.
The complex is a giant staircase made of limestone that climbs up the mountainside. Construction started in 1971 and wasn't completed until 2009. You can climb up the stairs on the outside, or you can enter the building on the left and take an escalator up.
At the bottom of the stairs is a sculpture park that contains many famous sculptures and statues made by artists around the world – even a few by Botero! It's definitely worth walking through to admire the work. You can also sit on a bench in the park and enjoy the sights and people watching.
Note: Nearby the complex is another wine bar called Wine Republic. It's more a place to stop for a glass of wine and a rest than a true wine bar, but it'll do if you want to grab a drink. They also serve food (including Thai food).
Dinner at Lavash
One of our favorite meals in Yerevan was at Lavash (21 Tumanyan St). It's an upscale restaurant with a very modern vibe. Keep in mind that smoking is still allowed indoors in Yerevan.
Due to the small space at Lavash, you will be able to smell smoke and may even have a smoker at a nearby table. BUT, if you can get past that, then you're in for a treat. We ordered a pumpkin and black bean soup, pomegranate soup, and a cheese and a pork barbecue platter, along with a fantastic bottle of Armenian red wine.
The meal was delicious. The only thing to remember is that this is a very popular restaurant, so reservations are a must.
Tours to Book:
How to Get to Yerevan
How you get there depends on where you're coming from. If you'll only be visiting Armenia, you can fly into Zvartnots International Airport. It's a small airport with just one terminal, about 12 kilometers outside of the city center.
It takes about 20 minutes by car to reach the city. There are no direct flights from London or New York City, but you can get there with just one layover (typically in Kiev or Warsaw).
When you arrive at the airport, you can get a taxi into the city for around 6000 drams (~$12), but be sure to negotiate the price before you go.
We used Kiwitaxi to prebook a ride from our hotel to the airport because the flight was at 4am, which is often the case in Yerevan. The best part about Kiwitaxi is that you can set it up and pay in advance and the driver is always prompt.
Combine a Visit to Yerevan and Tbilisi
Many travelers take the opportunity to combine a trip to Armenia with Georgia. We spent some time in Georgia before heading to Armenia, and had a difficult time figuring out how to get from Georgia to Armenia and vice versa. There are three good options:
You can fly between the two – it's only a 30 min flight – but not on Thursdays.
There is an overnight sleeper train from Tbilisi to Yerevan. The train operates every evening in summer (June to September) and every other (odd) days the rest of the year. It leaves Tbilisi station at 8:20 pm and arrives in Yerevan at 7:00am. You can reserve a first class sleeper train for around $30 USD. You can return on even days (every day in summer).
A 3rd alternative, and I think the easiest/best options, is to hire a driver to take you between cities. The easiest way we found to do this was with a Kiwitaxi transfer. It's a private one-way taxi transfer and by far the most economical private driver we found at just $150 USD. The trip takes about 5 hours through mountains with tore up roads.
Keep in mind that you will have to pass through immigration when making this trip. For Americans, no visa is needed, so you can just go through like you would any airport or transit station.
PRO TIP: There is a 4th option and that would be to book this tour, one full day in Tbilisi. The tour includes pick up, transportation, meals, accommodation, tour guide and entrance to a lot of sights in Tbilisi. It's a really good deal and probably the absolute easiest ways to see Tbilisi from Yerevan.
How to Get Around in Yerevan
We walked everywhere we wanted to go with only a few exceptions. The Genocide Museum and the Brandy factory are both slightly outside of town.
We found that taxis were very inexpensive and easy to hail from most places. Your hotel, restaurant or whatever attraction you're at can also call one for you and negotiate a price. From the Ibis to the brandy factory cost around $3.
There is a single metro line in Yerevan. You buy a token to ride at the ticket booth inside the station. It's easy to figure out where it goes. Here's a map, just in case.
Where to Stay in Yerevan
We recommend staying at the Ibis Yerevan Center. It's a newer hotel with great amenities and a fantastic location. You really can't get more centrally located than this. Add to that the great price and you have a really good value.
We typically only stay in 4 or 5-star hotels, and the Ibis rarely fits that description, but the brand has been rebuilding and we've been really impressed with a few of them lately, including the one in Yerevan Center.
They have comfortable rooms with nice views. There's a bar in the lobby that's open 24 hours. And there's a restaurant. Breakfast can be added to your stay.
CONCLUSION
We hope you enjoy your trip to Yerevan as much as we did. It was a lovely city that is constantly undergoing improvements. In fact, they're getting set to add back the old town. I'll be interested to see it once the project is complete. Have you been to Yerevan?
What were your favorite things to do in Yerevan? We'd love to hear about it in the comments. We are also here to answer your questions, should any arise.
Like this post? Why not save it to Pinterest?
FOLLOW US on Pinterest, Instagram, Facebook for more great travel inspiration and tips.
Like it? Pin it for later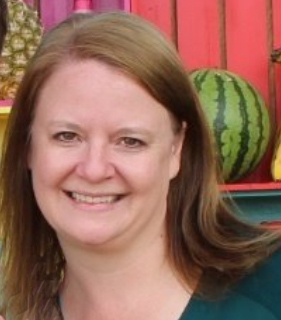 Laura Lynch, creator and writer of Savored Journeys, is an avid world traveler, certified wine expert, and international food specialist. She has written about travel and food for over 20 years and has visited over 75 countries. Her work has been published in numerous guidebooks, websites, and magazines.