We've been living in Seattle for almost 8 years. More than enough time to become very familiar with its beauty, its abundance of things to do, as well as its quirks and flaws. Now that we're on the verge of leaving Seattle (we're moving to London!), we've been reflecting on the things we'll miss about Seattle – this world class city – and the few things we won't miss. Hey, every city has them!
Making the decision to leave Seattle was bittersweet. There are so many things we've come to love about this city. First of all, it's not a "big" city so it lacks many of the negatives associated with big cities like high pollution, traffic problems (err, except for the parking-lot-like conditions during rush hours), homeless problems (no, we have those too), and high crime rates (though there have been a number of gang-related shootings recently). Okay, those are actually the things we won't miss about Seattle. I'm sure we will lament those same issues in London. It's not just you, Seattle!
Those issues aside, there are many more things we will miss about Seattle that make it a very livable, enjoyable, and beautiful place to live.
Pike Place Market
I love it when the tourist season dies down around mid-September and we locals can once again go to Pike Place Market for all the local things we love to buy there, like Beecher's Cheese Curds, Rachel's Ginger Beer and Daily Dozen mini donuts. In case you ever wondered if Pike Place Market was just a tourist trap, rest assured that the locals love it as much as everyone else. Except perhaps the annoying throwing of fish. I go there to buy fresh fish, dried pasta, exotic ingredients like black garlic and kumquats, and I go there to enjoy an afternoon drinking local wines at The Tasting Room.
Staple & Fancy
Our favorite restaurant in Seattle has been the same ever since this fabulous restaurant opened in Ballard about 7 years ago. One of a conglomeration of restaurants owned by Ethan Stowell, Staple & Fancy is where we take all of our out-of-town guests for a great meal. It's always amazing and completely reliable. They have a chef's tasting menu that includes a bunch of little plates for an appetizer, 2 pastas, 2 main dishes and 2 desserts for the table to share. Sometimes there are similar items on the menu, but usually it's something new and exciting, and always delicious. And the best part is that the tasting menu, with all it's dozen dishes is only $55 per person.
Visiting the San Juan Islands
When we first bought our motorcycle, we tested it out by driving it up to the San Juan Islands, to Friday Harbor. It turned out to be the best way to get to the islands – riding the motorcycle – because not only were we able to enjoy the outdoors as we drove, smell the incredible pine trees and briny smell of the ocean, but we got to bypass the traffic waiting in line for the ferry, because motorcycles have their own lane that is never full. The San Juan Islands are the perfect place to get away from it all. There are a handful of them and they are all different in their own little ways. Friday Harbor is the most built up and accessible for tourists. Orcas Island is great for outdoorsy types who want to camp or tackle Mount Constitution and Lummi is where you go to feast on local resources.
Pacific Northwest Oysters
Many restaurants have oyster happy hours in Seattle, like Elliot's Oyster House and Flying Fish. Eating oysters on the half shell is a serious passion for many Seattleites. There's nothing better than slurping up a sweet raw oyster with a little champagne-vinegar ice on top. My favorite oyster is Baywater Sweets. I will definitely miss those.
Taking the Washington State Ferry to the Islands
There are many ways to enjoy the water surrounding Seattle, but one of my favorites is by ferry. Sure, you could own a boat and take it out on Lake Washington, or you could rent a canoe or paddle board and drift around Lake Union, but to me there's nothing better than taking the ferry. Seattle has a number of passenger ferries that cross the Puget Sound dozens of times a day carting commuters to and from their island homes and city offices. There are a dozen routes to take, but the one I love the most is the hour-long ride to Bremerton. It's not the destination that matters though, it's the journey itself. We spot wildlife along the way, feel the sea breeze in our hair, admire the incredible beauty of the islands as we pass, and even put together puzzles that are left by other passengers. Added bonus: the trip back offers incredible views of the Seattle skyline.
Woodinville Wine
As far as wine tasting goes, there are definitely more exciting areas, where the tasting rooms are palatial estates with acres of ripening grapes out back. The Woodinville wine district doesn't have that. But if you're looking for as much wine as possible in one small area, Woodinville has everyone beat. There are multiple areas to Woodinville, where almost every Washington winery has a tasting room, but the Woodinville Warehouse District is where you can park your car and visit a hundred wineries without ever leaving the parking lot. We've had many great tasting days out there.
Campfire BBQ
In 2014, we were visiting our favorite wine store, Downtown Spirits, when we stumbled upon the best BBQ in Seattle. Stefan from Campfire BBQ was serving his amazing pulled pork, brisket and salmon from behind the tasting counter one Saturday per month. After trying it once, we were sold, and we made it a point to go back every Saturday. Once word got around, Stefan bought a chuck wagon-style food truck and became a regular fixture at the lot near Citizen. Seriously the best BBQ in Seattle.
Washington State Wineries
Washington is especially well known for its wine, and we have ample opportunities to try it. There's Woodinville (as previously mentioned), but we also have many other great wine tasting regions, like Yakima, Prosser, Zillah, Tri-Cities and Walla Walla. One of our favorite places to go wine tasting is Walla Walla. It's nearby my parent's house in Oregon, and there are so many great wines there, like Northstar – one of the best in Washington for Merlot!
Microbreweries
Seattle has one of the largest number of breweries in the country. In the Ballard neighborhood alone there are upwards of 15 breweries. We like to take long afternoon strolls around the neighborhood, stopping at whatever Seattle breweries we happen upon. And when we run out of breweries to visit, guess what we do. That's right, we attend outdoor beer festivals.
Seattle Food & Wine Events
During the spring and summer, the weather is just too nice to stay indoors in Seattle, so there are dozens of outdoor festivals. There are so many that sometimes we end up going to two or three on the same day to avoid having to choose. Some that we've really loved over the years are the Seattle International Beer Festival at Seattle Center, Bite of Seattle, and Seattle Cider Summit. Another Food & Wine event that I will greatly miss in Seattle is the annual Taste Washington event in March. Spread over 2 days, the event brings in almost every winery and food purveyor in Washington, so you can taste everything all at once. It's always so much fun.
Eggs Benedict at Lola
I luckily found the Eggs Benedict at Lola Restaurant in Seattle pretty much right away when I moved there. I quickly fell in love with it, and even though I can't really eat eggs anymore due to a food allergy, I still occasionally allow myself to order it, just because it's that good.
Awesome Views
When I look out the window of my downtown apartment, the many splendors of the Pacific Northwest stretch before me and remind me every day why I love it here so much. My love affair starts with the sparkling water of the Puget Sound, the majestic snow-capped Cascade mountains looming in the background, and the ferries carrying passengers to and from remote islands. If you're lucky, on a clear day, you can see those islands stretching across the Sound for hundreds of miles. It's an incredible sight.
Skagit Valley Tulips
Every year, the tulip and daffodil fields in the Skagit Valley bloom throughout the month of April and show us why this area is so great. The yearly festival brings in tons of traffic to the area, which makes it difficult to get up there (about an hour north of Seattle), but every time we've gone, we've just been blown away by the enormous fields of color. The fields are planted with yellow, red, purple, and white tulips in tight rows. When they bloom, you've just never seen anything like it.
Intense Sunsets
Seattle has such intense sunsets. I mean the jaw-dropping, sigh-inducing kind that bleed orange and red in vibrant color across the sky. At certain times of the year, the spectacular sunsets are practically an every-night occurrence, and if we're lucky, they last a full hour before finally melting into the horizon. I'm certain the number of social media posts about Seattle triple on beautiful sunset days.
The Nearby Mountains
On the clearest of days, Mount Rainier is completely uncloaked of clouds and is on display for everyone to admire. "The mountain is out!" is a phrase we came to know immediately when we moved to Seattle. You hear it repeatedly around here when it's nice weather and Mount Rainier is out. From our apartment, we can also see Mount Baker on a clear day. And just beyond the Puget Sound is the dramatic Cascade Range. No matter which direction you look in, you're surrounded by beautiful mountains. One of the best parts of flying in and out of Seattle is the ability to see all of the mountains from above.
Food Trucks
With the food truck movement, Seattle got a lot of really great ones and we've been happily enjoying them for many years. Nick, especially, knows where to find all of his favorites for lunch downtown. He swears by Tat's and Nosh. We've tried and loved food from Off The Rez, People of the Chubb's, Sam Choy's Poke to the Max and Where Ya At Matt? and The Grilled Cheese Experience. Campfire BBQ's chuck wagon is our absolutely favorite. And then there are the many great taco trucks (read about our best taco truck in Seattle).
Veraci's Pepperoni Pizza
Whenever we're at the Ballard or Fremont Sunday markets, we make sure to grab a slice of pepperoni from Veraci Pizza. There are also a few restaurant locations that we stop by when we can to get a whole pie. The pepperoni pizza in particular is really fantastic. The ingredients they use are all very good quality and they come together to make the absolute perfect pizza. (Read about our quest to find the best Seattle pizza).
Miller's Guild
Another of our favorite restaurants in Seattle that we'll definitely miss is Miller's Guild. It's technically a hotel restaurant, as it's attached to Hotel Max, but that doesn't matter one bit. They have a wood fire grill where they grill up huge slabs of dry-aged beef – big enough to feed the whole table. We always sit at the chef's counter so we can witness the grilled up close and personal. Really, it's the only way to go. Check here for a list of our other favorite Seattle restaurants.
Shellfishing in the Puget Sound
It's not everywhere that you can just take a crab ring out, throw it into the ocean and come back with a feast of fresh Dungeness crab for dinner. But that is something you can easily and freely do in the Pacific Northwest. We took our crab ring out a couple times a year and launched it off a dock somewhere in the hopes of pulling in some sweet and succulent Dungeness crab. A few times we caught some and took them home for dinner, but even just the experience of being out on the water, fishing for your own food, and seeing those fun little creatures squirming around in our net was fun.
We also dug up our own clams quite a few times. We came to understand where and how to find them, buried under the sand on the beach during low tide, and how to dig for them properly, after a few failed attempts. It was fun to take them back and make some fresh clam chowder or steam them up in some wine. Oysters were also something we could readily find on the beach ourselves, but after a few difficult tries at opening those stubborn shells, we gave up on them.
Our Friends
Of course, the biggest thing we'll miss about Seattle is our friends. When we both moved to Seattle, we didn't know anyone, or even each other. We met most of our friends, and each other, through a weekly beer-lovers Meetup group. It was the best thing that could have happened for us, being new in Seattle. We made so many great and lasting friendships that will never be forgotten. We had many wonderful supper clubs, outings to food and wine events and trips to the Olympic Peninsula and Sonoma wine country together.
There are so many things about Seattle that are wonderful. I'm sure we will miss way more about it than just these 17 things, but these are our favorites. If you're ever in Seattle, definitely try a few (or all) of these things! I'm sure you'll love them as much as we did.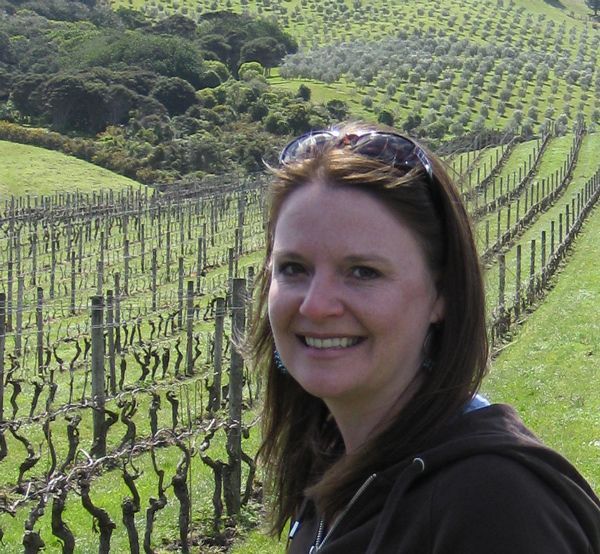 Laura Lynch, creator and writer of Savored Journeys, is an avid world traveler, certified wine expert, and international food specialist. She has written about travel and food for over 20 years and has visited 70+ countries.