A few years ago, a fellow blogger asked me to share my most memorable travel moment on her blog. I didn't have to think much about what I would write about. I've had many incredible moments while traveling that I remember fondly, but there is one moment (or day, I should say) that is extremely hard to beat in terms of the most memorable.
That is the day I was smuggled across the border into Croatia. I realize I've never shared that story with my own readers, so I'm republishing it here for you to read.
When I received an invitation to a friend's wedding in Serbia and could find no one to go with me, I decided to embrace the challenge and become a solo traveler. I wanted to travel through as many of the surrounding countries as possible in the 9 days I had.
I would fly into Serbia, then head immediately into Montenegro, then on to Croatia, and eventually to Bosnia and Herzegovina before flying back to Serbia for the wedding. I did as much planning as I could with the limited information available online at the time.
The only thing I didn't know was how I would get between Montenegro and Croatia. So there I was, just having landed at the small airport in Tivat, Montenegro, with only a vague idea of how I was going to get to Dubrovnik, Croatia, by nightfall. When I'd planned this part of my journey, it had sounded like a great idea to travel through Montenegro.
From pictures and other traveler's accounts, I could tell that it was a beautiful country and to skip over it entirely seemed like a shame. It didn't faze me that the only information I could find online about how to get from one country to the other was incomplete and more than a few years old.
I'd traveled through more than 25 countries at that point. Surely I could find my way through this one. However, standing forlornly at the airport as the other passengers were quickly whisked away to their respective destinations, I no longer felt so confident in my decision. What did I know about Montenegro anyway?
The war in the region was almost 15 years in the past, and though it stirred up a lot of anguish amongst the countries, I figured most of that was water under the bridge. I had no idea how those still-somewhat-icy relations would affect my ability to cross the border.
There was supposed to be a shuttle that would take me as far as a bus stop near the border, then I should be able to take the bus across to a similar bus stop on the Croatian side, where I could then get a taxi or shuttle to Dubrovnik. It sounded doable when I was reading about it from the comfort of my own home in my own country, but standing along at the airport it sounded pretty sketchy.
My attempts to find someone who spoke English were fruitless. There were no signs in English. There was no information booth. Outside, there weren't even any taxis. There was one lone shuttle bus. I approached the shuttle driver and explained what I was looking for, but he returned my query in another language, with only a word or two of English thrown in.
Without further attempts to understand each other, he shuffled me into his van and we drove off. To where, I wasn't sure. Just as I was on the brink of panic, he turned and said it would cost me 60€. Of course, I had no idea what I was paying for, or where I was going, but perhaps he'd understood me after all and wasn't, in fact, carting me off to my death somewhere in an abandoned warehouse.
Five minutes later, we arrived at a ferry terminal and he abruptly rushed me out of the car, slung my bag over his shoulder and ushered me onto the small ferry. My attempts to ask him where we were going were returned with more words I couldn't understand.
Then he left me there. On the ferry. Alone. And the ferry slowly floated across the channel. I was really trying to hold it together now. No one on this tiny, local ferry spoke English, nor had any clue why I was on it or where I was going.
There was very little I could do but get off the ferry and hope there was a divine plan for my rescue. Waiting on the other side was a man who also spoke no English, but somehow knew who I was and where he was to take me. He showed me to his car and we drove off. A few minutes later, having left the ferry traffic behind, he pulled over on the side of the road.
I was sure this was it for me. The end of the road. My reckless pursuit of independence had finally led me into a situation I couldn't get out of. I knew if I made it out alive, I could never tell my mother about this. The driver told me to get out and pulled my bag from the back seat. Then he gestured for me to follow him.
We walked 100 yards along the small shoulder of the highway where another man was waiting in another car on the side of the road. I had no choice but to get in and hope for the best. By this time, I knew better than to try to ask questions. I wouldn't understand the answers I received anyway.
So the new driver and I rode in silence for about 45 minutes until we reached Herceg Novi, Montenegro. Suddenly, the driver came alive and eagerly told me, in perfect English, all about this little town that was his home, how lovely it was in the summer and how very few tourists knew about it. He talked and talked.
It wasn't until about 5 minutes before the border that he told me I had to pretend to be his cousin who'd come in for a visit and that we were going to Croatia for the day together. Having no choice at this point, I went along with it. The border guard asked who I was and what I was doing there. I answered with the story we'd agreed on and, thankfully, he allowed us to cross into Croatia with no other questions.
Once we were on the downhill journey into Dubrovnik, he finally explained what I had not been able to understand before, which had ultimately led me to believe I was being kidnapped. Apparently, the bus that was supposed to get me across the border only ran in the summer, so this taxi company had devised a way to get visitors into Croatia, though they were not technically allowed to cross the border with passengers.
Obviously, they had done all of this for the money, not to save the day for me, but they truly did save the day for me. They got me there, and safely, nonetheless. If it wasn't for their whole taxi scheme, I would have been stranded at the airport in Montenegro by myself. Having gone through what at the time I thought was the ordeal of a lifetime, I was just incredibly relieved to arrive in Dubrovnik.
I faced no other adversity during that trip. I spent some time on the beach, walked around old town Dubrovnik and took a day trip to Mostar, Bosnia and Herzegovina. It wasn't until a few days later that I realized I had no way of getting back out of Croatia. Luckily my talkative driver had given me his card. If I was going to be smuggled into Croatia, I might as well be smuggled back out.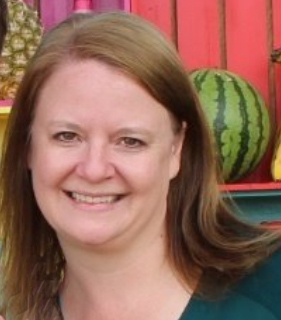 Laura Lynch, creator and writer of Savored Journeys, is an avid world traveler, certified wine expert, and international food specialist. She has written about travel and food for over 20 years and has visited over 75 countries. Her work has been published in numerous guidebooks, websites, and magazines.