I'm very pleased to announce that I have recently become a brand ambassador for a new company called Tinggly. This is a great partnership for Savored Journeys because the concept fits so well with our own mission to introduce you to the best travel, food and wine adventures worldwide.
Tinggly is a unique company that provides you with a more adventurous option for gift giving. I've always said that things are worthless, but experiences are priceless. Instead of gifting the usual things that mean little and carry little value, why not let Tinggly hook you up with an Experience Gift Box that will allow your friend to choose from hundreds of experiences around the world?
Whenever my family asks what they can get me for my birthday or Christmas, I always tell them I don't need anything. I blame this on Amazon Prime and the ability to have virtually anything I want delivered to my door in less than 48 hours. If I really wanted something, I would have bought it for myself already. That's why Tinggly is such a great concept. Instead of giving material things that I don't want or need, my family can now gift me an experience. Since we travel often and I'm always looking for new and exciting activities to add to our itinerary, I would be thrilled to receive that as a gift.
No more wracking your brain for hours trying to think of something fun and unique to give. Tinggly solves the dilemma by offering over 350 activities and experiences around the world (more are being added all the time) for one low price. As the gift-giver, you just head over to Tinggly.com and purchase a gift box, which costs a flat fee of $125 and comes with a personalized gift message. The recipient can then check out the Experiences Map and pick an activity from the hundreds that are listed around the world. They have two years to decide.
Some Exciting Tinggly Experiences
I've spent a lot of time browsing through the options available in over 80 countries around the world. I've been thinking about where we'll be going in the next year and searching for what activities are available in those countries. There are some really incredible things to do.
We'll be going to St. Petersburg, Russia, in a few weeks where we could go on the Catherine's Palace Experience for two. In Estonia, I found an Extreme Repeling Experience, where you repel off the historic TV Tower that looms 1000 ft. over Tallinn. Or while we're in Amsterdam, we could take part in the Amsterdam Beer Walking Tour. In fact, I think we will go on that tour! That's exactly the kind of tour we love here at Savored Journeys. I'll let you know how it turns out!
Here are just a few more experiences from Tinggly that I thought sounded especially exciting.

What Does a Tinggly Ambassador Do?
You might be wondering what it means when I say that I'm working with Tinggly as an Ambassador. What exactly does an Ambassador do? Well, first of all, I introduce you to this great company, then I keep you up to date on what they're up to and what new experiences they have. I will also be participating in as many activities and experiences as I can so I can give you the lowdown on how it was. I will also be suggesting new experiences for them to add to their offerings that I already know are great.
Since there are dozens of trusted and expert travel bloggers working with Tinggly, you can be assured that you'll always have the best possible experience when you go on one of their adventure. We've checked it out first and made sure it lives up to your discerning expectations.
To provide you with a proper disclaimer, I will be sponsored by Tinggly to participate in some of their listed activities, but that will in no way affect the integrity and honesty of any reviews we might provide after having participated. We will always provide our honest thoughts and perspectives in any review on Savored Journeys.
Since we will have the opportunity to make suggestions for experiences to add to their offerings, we'd like to hear what activities you'd love to do while on vacation. We'll share your thoughts with Tinggly.
Check out our review of the Amsterdam Beer Walking Tour that we went on in June 2015!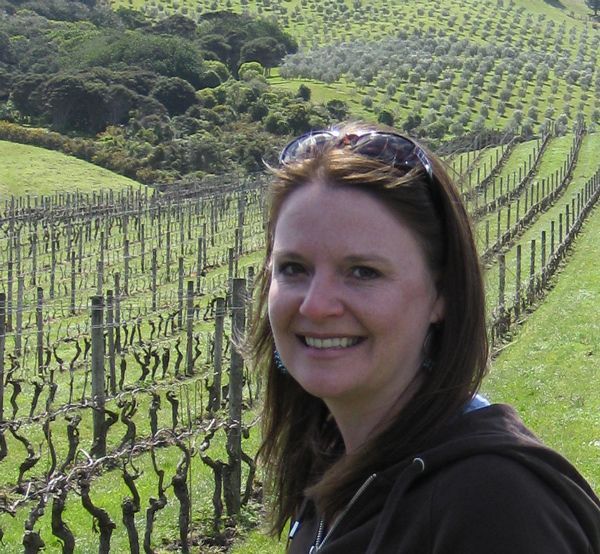 Laura Lynch, creator and writer of Savored Journeys, is an avid world traveler, certified wine expert, and international food specialist. She has written about travel and food for over 20 years and has visited 70+ countries.