It's that time of year again, when the holidays start mucking up our travel plans. Or is it the other way around and our travel plans start mucking up the holidays?
Either way, with the tremendous increase in air, train, bus and car traffic during the holidays, you're going to need these 26 tips for surviving holiday travel. Travel is expected to increase more than ever before this year (what is being called the travel boom), with more than 1.2 million people traveling for the holiday. So it pays to be prepared!
Here are some things you can do to avoid the mess and trauma of holiday travel, whether in the air or on the road. Whatever method of travel you use, do make sure to take extra precautions to be safe and reach your destination safely.
TIPS FOR CAR TRAVEL
Avoid main travel days — this may be easier said than done, but if you do your research ahead of time, you'll know what days to avoid. Usually the day before a holiday and the Sunday following are the worst on the roads.
Fill up on gas at least a day before the trip to avoid long lines and delays at gas stations.
Double check weather and road conditions in advance — checking regularly will help you plan ahead for possible problems. Don't forget to check again just before you leave. Changing weather patterns can lead to unforeseen storms, black ice, heavy fog, etc.
Travel with a set of chains in your car if you're traversing a mountain pass. You never know when you might be required to have them.
Keep bottled water, blankets and emergency food supplies in your car, in case you get stranded. I got stuck on a mountain pass one Thanksgiving when the weather turned bad and the pass was closed. We were there for 8 hours without any supplies.
Plan an alternate route whenever possible. When the freeway is backed up for miles, you might wish you had an alternate route figured out to avoid major backups.
Travel at a less popular time. This is especially useful if you're traveling the day before a holiday, which is often the most traveled. Heaviest traffic is usually seen from as early as 11am to as late as 8pm. If you drive during the night or early morning hours, you'll practically have the roads to yourself.
Take an audiobook. For long car rides, one of the best ways to pass the time is to listen to an audiobook. Try Audible and Get Two Free Audiobooks
Don't resort to road rage. All those other cars are doing the same thing you're doing – trying to get home to see their families. Don't ruin yours or someone else's holiday with road rage. Deep breath.
Carry a portable charger for your cell phone. With extra airport traffic, you might not get a spot at the charging station when you need it. (We like this one)
TIPS FOR AIRLINE TRAVEL
Fly on the holiday, rather than the day before and save lots of money. Seriously. Flying on Thanksgiving Day or Christmas Day can sometimes save you hundreds.
Visit family a week before instead. We have started doing this for Thanksgiving because the airlines have taken to charging the equivalent of two arms and two legs for flights during the holidays. But we fooled them – flights the week before are regular price. It might be unorthodox, but being with your family is what's most important, right?
Sign up for status updates from the airline — emerging weather patterns across the country can affect any flight, not just areas with cold weather. Receiving status updates can save you unnecessary trips to the airport and extra waiting time when flights are delayed.
If you're at the airport and your flight gets cancelled or delayed, don't bother waiting in the really long line at the desk. Call the airline and rebook over the phone. You'll get faster service and you won't have to compete with everyone else.
One of the best things you can do to avoid long lines at security in the airport is to sign up for TSA Precheck. Find out how to apply. Precheck allows you to skip the main line and you won't have to remove everything to go through the metal detector. Believe me, it can save a significant amount of time and frustration.
Check the airport website for security line wait times before you leave the house so you can accurately determine how much time you really need. Expect to arrive much earlier than usual. Remember, there could be traffic on the way to the airport. You don't want to be late.
If you're parking at the airport, make a reservation at a lot well in advance. They fill up fast at the holidays. At larger airports, it can be impossible to find a last-minute parking spot. And with so many extra travelers, there are bound to be delays in dropping off, parking and getting a shuttle to the terminal.
Pack light. (See this post: Why You Should Pack Light and How to Do It) Packing light is especially important for air travel during the holidays because overhead space is jam packed with all the other travelers' stuff who forgot to read this tip. Plan to take a carry on luggage only!
Bring stuff to do — doesn't matter what, just make sure you have enough to do in case you are delayed or laid over for many long, boring hours in a small, boring airport. Books, magazines, tablet, Kindle, homework — anything!
Print out your boarding pass and all related details so you have it at the ready when needed. Using the cell phone boarding pass scanner is fun, until it doesn't work and you're stuck because you have no paper ticket to scan.
The FAA has a trusty little website called the Air Traffic Control System Command Center where you can go to check on overall flight delay situations for airports around the U.S. Check it out.
Choose direct flights. If you can avoid a layover, you should. It might be slightly more expensive, but what's worse – being delayed halfway to your destination with only a hard, cold airport chair to comfort you, or paying $25 extra for your ticket.
Don't fly through Chicago. Obviously, you might be flying TO Chicago, which is fine, but you should do everything you can to avoid a layover in Chicago, or anywhere else with notoriously bad winter weather. The likelihood of weather delays greatly increases the closer one flies to ORD.
Use travel apps. There are so many apps that can help you track weather, look up flight info, book hotels, get directions, find a gas station or an ATM. The possibilities are endless. Make sure you have those.
Put on a happy face. Even if you're not happy. A smile and kindness go a long way for everyone. Choose to be that person. Being grumpy isn't going to get you there any faster.
Eat before you travel. Or at least pack something to eat on the way. There's nothing worse than being delayed, stuck, stranded AND starving. Feed your hunger before it wins and ruins everything.
What are your tips and tricks for surviving holiday travel? Share them with us in the comments!
Like this post? Why not save it to your Pinterest board!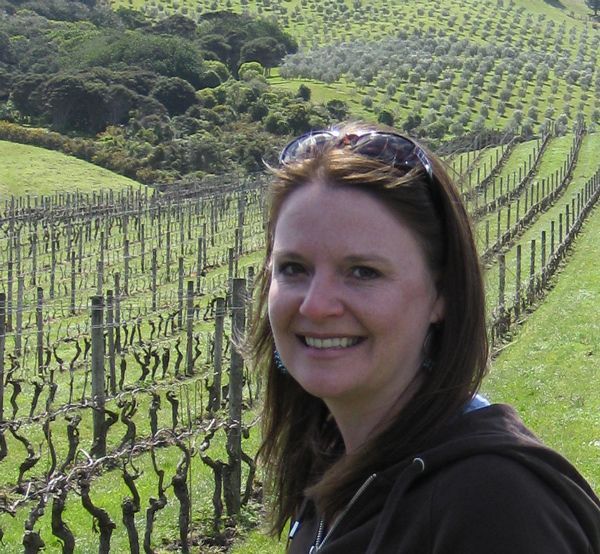 Laura Lynch, creator and writer of Savored Journeys, is an avid world traveler, certified wine expert, and international food specialist. She has written about travel and food for over 20 years and has visited 70+ countries.