Have you ever considered traveling for New Year's Eve? Whether you're looking for a relaxing, peaceful way to usher in the new year, or a rowdy and epic party in one of the world's major cities, there are many great opportunities to celebrate around the world.
Check out these top 10 New Year's Eve Destinations, complete with music, beaches, fireworks and partying and even quirky New Year's traditions.
New York City
Nearly a million people gather in Times Square every year on New Years Eve for the annual celebration, featuring LIVE music by lots famous artists and the iconic dropping of the ball from One Times Square.
Reykjavik, Iceland
Reykjavik knows how to throw a party, despite its small size. You'll find partying going on in every part of the city until the wee hours of the morning, and maybe you'll even catch a glimpse of the Northern Lights after taking in the amazing fireworks displays.
Bahamas
Junkanoo Street parades, similar to Mardi Gras, take place around the islands and lead to beach parties, music festivals and fireworks displays. Many of the top resorts also host parties for revelers of all ages.
Edinburgh
Edinburgh has a three-day celebration at New Years called the Hogmanay Festival, which begins on December 30. You'll see "Shetland Vikings bearing firelit torches, hear beautiful choral singing in St Giles' Cathedral, enjoy birling to traditional Scottish music on the Mound, and watch top stars and incredible fireworks from Princes Street Gardens."
Sydney, Australia
A massive fireworks display over Sydney Harbour is a major draw for this spectacular city celebration that packs in over a million people. Book early to snag a prime hotel or restaurant view of the Harbour.
Hong Kong
Revelers gather in Hong Kong's Times Square and culminates in one of the World's most impressive fireworks displays over Victoria Harbour. The finale includes a dazzling dragon dancing across the sky.
Las Vegas
Las Vegas is a perpetual party scene, so of course it would be a great place to celebrate the New Year if you're looking for a vivacious, rowdy scene. But foodies should also consider the numerous offerings for special menus at some of the best restaurants in the U.S.
Paris
The Eiffel Tower is an impressive view in its own right, but the spectacular fireworks and lights display on New Years Eve turns it into something truly amazing and worth the trip to Paris to see. Join the crowds at the street party on the Champs Elysees and bring in the new year appropriately with a bottle of Champagne.
New Orleans
It's not called the Big Easy for nothing. New Orleans is one of the best places to party on New Years — from rowdy crowds on Bourbon street to numerous upscale dining experiences in the city's best establishments, to the dropping of Baby New Year in Jackson Square at midnight.
Rio de Janiero
If you thought the celebration in New York City was big, you should see the crowds of nearly 2 million who flock to Copacabana Beach to celebrate the New Year. The tradition here is to wear all white while dancing and partying through the night.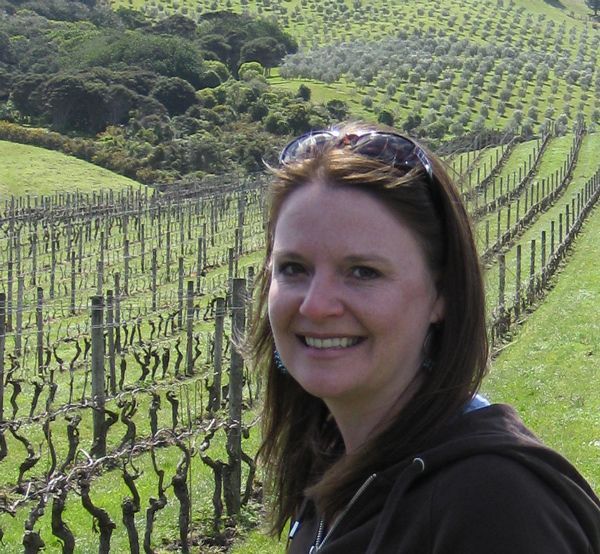 Laura Lynch, creator and writer of Savored Journeys, is an avid world traveler, certified wine expert, and international food specialist. She has written about travel and food for over 20 years and has visited 70+ countries.