This article has links to products and services we recommend, which we may make commission from.
I don't know about you, but I've always wanted to visit Iceland. I've seen so many beautiful pictures of the countryside, the waterfalls, the mountains, the natural hot springs. With so many options of things to do and see in Iceland, it's hard to know where to start.
You could choose to do a popular stopover in Reykjavik en route to another destination that Icelandair flies to, or you could take a couple weeks and drive yourself around the perimeter of the island and tag nearly all of these top 10 things to do in Iceland.
Keep in mind that the weather during the time of year you choose to go will play a big role in what you're able to do and see. If it's winter when you visit Iceland, you probably won't be able to make it too far outside of Reykjavik, in which case we suggest our 4-day itinerary.
Thinking of planning a trip to Iceland? Check out recommended hotels at the end of this post.
Iceland Tours
While traveling in Iceland is relatively easy to do on your own, if you don't want to drive or figure out the itinerary on your own, a great way to see more of the country with less hassle is by going on a group tour. We highly recommend tours by G Adventures. There are a number of different itineraries to choose from so you can pick your favored destinations and length of vacation. Check out their Iceland tours here.
⇒ Book now and save up to 25% on Last Minute Adventure Travel Packages
.
Save 8%: Iceland Super Saver: Northern Lights Cruise plus Whale-Watching Tour from Reykjavik
What to do in and around Reykjavik
Use the links below to pre-book the activities you want to do while you're in Reykjavik so you don't miss out. Tours in Iceland tend to book up quickly. It's always best to have your tickets booked in advance.
1. Soak in thermal baths
While the iconic Blue Lagoon tops most people's must-do list in Iceland, there are lots of other hot springs throughout the country to explore and enjoy, including one of the most beautiful geothermal areas in the world, Hveravellir. From some thermal pools, you can relax and watch for the Northern Lights while bathing. Click to read more about the Blue Lagoon and what to expect.
Check out even more natural wonders in Iceland.
⇒ Get tickets for the Blue Lagoon experience with roundtrip transportation from Reykjavik.
2. See the Northern Lights
Iceland is one of the best places to see the Northern Lights, or Aurora Borealis, especially from outside of town where the pitch darkness allows for the best viewing of the vibrant green waves of light. The best time to see the lights is from October to March. There are plenty of companies in Reykjavik who run guided Northern Lights tours, but the best way to ensure you'll see them is to stay in a country inn that will call guests during the night when the lights have been spotted.
⇒ Book a Northern Lights tour from Reykjavik.
3. Whale Watching
Take a boat tour from Reykjavik out to Flaxafloi Bay to see the whales. The best time to see whales in Iceland is between June and August, when at least 11 different species of whales enter Faxaflói Bay to feed. Some tours also make a stop at puffin island where thousands of puffins go to mate each year. During the 3-hour tour you're sure to catch site of different marine species.
⇒ Book a whale watching cruise from Reykjavik.
4. Tour the Golden Circle
One of the most popular tours from Reykjavik, the Golden Circle tour includes stops at Þingvellir National Park, Geysir hot spring area and the impressive Gullfoss waterfall. You'll also see the fault line that divides the European tectonic plate from the North American plate.
⇒ Book a tour of the Golden Circle.
5. Indulge in Reykjavik's culinary delights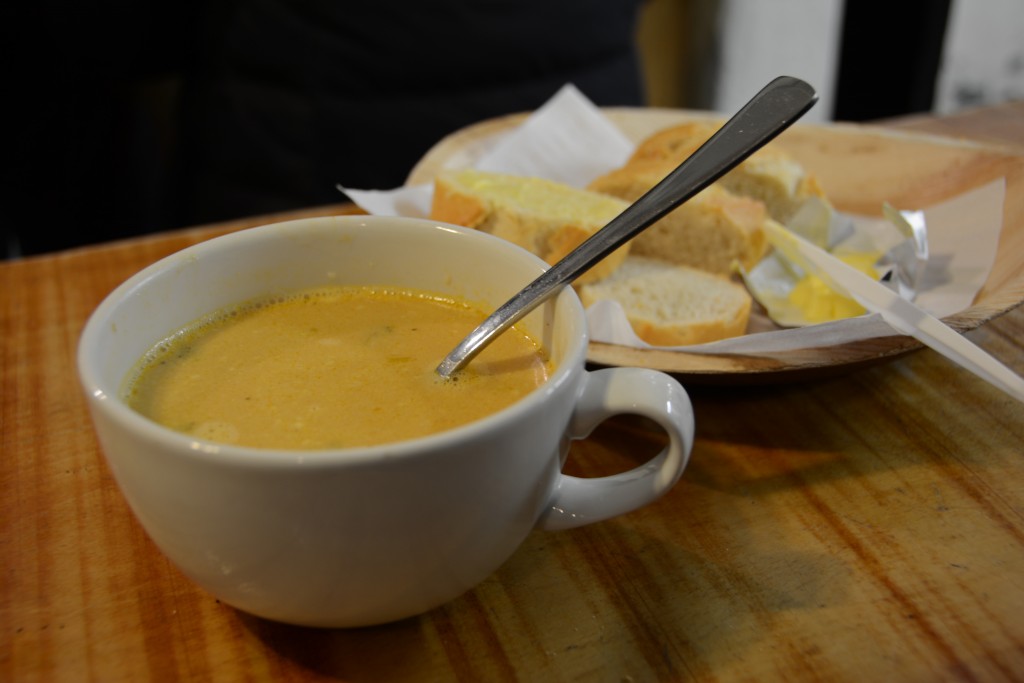 The food in Reykjavik holds many surprises and adventures for the typical traveler who has never tried such exotic delicacies as minke whale, puffin, reindeer or langoustine. It's a little foodie heaven in Reykjavik. There are many incredible eating options in a small radius, and many of them offer a chef's tasting menu with wine or beer pairings so you can enjoy the best of what they have to offer.
⇒ Check out all the awesome food and drinks Reykjavik has to offer on a Beer & Food Tour.
6. Horseback Riding
Riding on a Viking horse is a great way to experience the lush valleys and steep mountain terrain of Iceland in whole new way. Tours are available to suit any level of rider, from an hour-long stroll to a multi-day trip to the country's most majestic natural wonders.
⇒ Go horseback riding on the majestic Icelandic horses.
7. Caving & Hiking
Explore Iceland on foot through the dozens of hiking trails that lead behind incredible waterfalls or straight up a glacier. Or explore the terrain underground in the lava caves at Leidarendi with their surreal heat formations and winding underground tunnel system. Be sure to check out Kverkfjöll cave. It's just plain incredible.
8. Explore Thorsmork
Thorsmork is a mountain range in the south of the Island named after the Norse god Thor and is one of the most popular hiking areas in Iceland. Thorsmork valley is surrounded by glaciers on three sides, mountains and glacial rivers, and is a true outdoor playground for visitors who enjoy adventure.
» See more of the best glaciers in Iceland.
9. Visit Snæfellsnes
Lush valleys, soaring mountains, lava fields and craters are part of what makes this peninsula on the west part of the island so fascinating. Aside from exploring the diverse landscape, check out the famous Snæfellsjökull glacier, go bird watching and take a walk along the white and black sand beaches.
⇒ Discover these wonders on a Snaefellsjokul Peninsula Day Trip from Reykjavik: Kirkjufell Mountain and Djúpalónssandur Beach included.
10. Landmannalaugar & Saga Valley
In summer, the valley is alive with vibrant color and tucked away in the highlands. Hiking and trekking through the mountains leads to amazing vista views of surrounding mountains and volcanoes. The terrain is almost otherworldly in this part of the country and may leave you feeling like you've stepped into another universe.
These are really just scratching the surface of things to do in Iceland. You could easily embark on a multi-week trip around the island and still not see everything. Prepare yourself for a high-adventure trip!
Have you already been to Iceland? What are your favorite things to do in Iceland?
Where to Stay in Iceland
Many visitors to Iceland start their trip in Reykjavik, which we highly recommend. There are many great things to do in the city, like visiting museums and trying all the fantastic restaurants. If you're planning to spend some time in Reykjavik, check out our 4-day itinerary.
Here are our favorite places to stay in Reykjavik. You can see prices or book through Booking.com by using these links:
Like this post? Why not pin the image to your Pinterest board and share it with friends?
(Disclaimer: This post contain a affiliate links.)