One of the most epic travel destinations we've been to is the French Polynesian island of Bora Bora. We stayed at the Four Season Spa & Resort for our honeymoon in an overwater bungalow with a private patio that had stairs leading directly into the water. It was incredible, to say the least.
Bora Bora is the epitome of island paradise. To say the Bora Bora is idyllic is understating it. People often think that beach destinations have to be all relaxing on the beach or laying by the pool, but there are plenty of things to do in Bora Bora.
One of our favorite activities was renting a speed boat and zipping around the island taking photos of the incredible natural beauty that was all around us. One of the main features of the resorts in Bora Bora that vacationers are looking for is overwater bungalows and access to the white sandy beaches.
You can find all of this, and more, at almost all of the resorts, not just the all-inclusive resorts. So, even if you can't afford the glitzy expensive resorts, you can still have an amazing time in Bora Bora.
Quick. Check these necessities off your prep list!
Top 10 Things to Do in Bora Bora
1. Swimming with Sharks and Manta Rays
One of the coolest activities you can do in Bora Bora is a snorkeling tour. The water is so clear and sparkling. In most areas, you can see all the way to the white sandy bottom. There are many reefs just off the coast where you can snorkel and see so many colorful tropical fish.
On a Bora Bora snorkel cruise, you'll have the opportunity to swim alongside, touch, and feed sharks and stingrays. This experience is unlike any other. You're both terrified and excited at the same time. Don't worry though, if you're too squeamish you can admire them from the boat!
An experienced guide is with you the entire time, making sure you know how to react to these powerful creatures and to ensure that the situation is safe. You won't believe what it feels like when a 4-foot wide manta ray brushes up against you.
» Book a snorkeling with stingrays tour here.
2. Scuba Diving
Scuba diving is one of the top activities in Bora Bora because of the amazing reefs, clearest waters, and most colorful marine life in the world. You can go scuba diving even if you've never done it before.
Just book this introductory scuba diving experience that includes all the equipment you need, plus lessons and guidance from an instructor. If you're already certified, you can book a tour for experienced divers that includes two dives with two tanks, plus all the equipment needed.
The dive sites that are available in Bora Bora offer depth of 10 to 45 meters down. You'll be able to dive among manta rays, sharks, and dozens of types of fish.
3. Go on a Jeep Safari
There are many companies who run Jeep Safaris around the island of Bora Bora, which is a great way to see the interior of the island, rather than just views from the water.
Many of the tours last about 3 hours and take you to a couple of villages and look-out points, as well as a location where old Army cannons still exist from World War II.
4. Go On a Photo Excursion
When we were in Bora Bora a few years ago, we hired a speed boat and photographer to take us around the island to capture stunning photos of Bora Bora and of ourselves in that incredible environment.
It was one of the funnest things we did. It was a private tour and we could zip around to anywhere we wanted to go. After the tour, you'll be given a zip drive with all of your pictures to take with you, so you don't have to wait to get them.
It's a great way to capture memories from your honeymoon or anniversary, while on one of the most romantic islands in the world. You can book this excursion with your hotel concierge. Or look online for companies offering this service.
5. Have a Private Motu Picnic
You can arrange for a picnic at any resort you're staying at, but one of the greatest things to do in Bora Bora is venture away from your resort for a Motu picnic. A motu is a small reef island, of which there are many around Bora Bora.
You can take a private or group excursion out to an island where a picnic is all set up for you, with a table and chairs in the shallow water. There are a number of companies, like Moana Jet Boat Tours, that specialize in providing private Motu picnic excursions where you'll be treated to a picnic in a remote spot.
For even more privacy, a helicopter tour will take you further afield for a truly remote picnic. To book a motu picnic, look online for suggestions of what company to go with, or ask at your concierge desk. Most resorts have tour companies waiting to take you out.
6. Take a Glass Bottom Boat Tour
A great way to see all the tropical fish and sea life in the crystal blue waters of Bora Bora is to go out on a glass bottom boat tour. You'll be able to admire the colorful fish right beneath your feet, take pictures and see a bit of the island, all at the same time.
The tour usually last around 1.5 hours. You'll be able to see the reef and the fish around the lagoon from the comfort of the boat, rather than being in the water, if that's not comfortable for you. As you float along, your guide will point out features and tell about the history of the island.
7. Have a Romantic Dinner on the Beach
It's no secret that Bora Bora is full of couples celebrating honeymoons or anniversaries. If you're one of them, or even if you're just in a romantic mood, you may want to skip the usual restaurants and have a romantic dinner on the beach with candlelight and moonlight illuminating the Mountain and the views that surround you.
Depending on the resort you stay at, you can usually book this type of dinner with the concierge or by contacting the restaurant at the resort directly.
8. Go to a Polynesian Dinner Show
Many of the area resorts, like the Four Seasons Bora Bora, provide entertainment in the form of a Polynesian dinner show once or twice a week. If you have the opportunity to attend one, it's a fun way to eat dinner with other guests and see some great entertainment at the same time.
Contact your resort for more information on when and what type of shows they will have. Keep in mind that you sometimes have to book your spot in advance and it generally comes with an extra fee.
9. Go On a Circle Island Jet Ski Adventure
A great way to see the whole island is to take a jet ski trip around the entire island. On these jet ski excursions, a professional guide will lead you on a 2-hour tour around the island past water bungalows, sailboats and the lush green slopes of Mt. Otemanu.
If you're looking for a high-speed adventure, there's nothing better than zipping around on a jet ski, through the crystal clear waters. You can go with a group or reserve a private tour.
The tour goes out in the morning and afternoon, so you can choose what fits your schedule. In the middle, there's a stop in a nice calm spot where you can get in the water and cool down.
10. Go Parasailing
Since the water is so clear, you can see manta rays, fish and sharks swimming in the water as you glide overhead while parasailing, and that's not to mention the beautiful views all around you.
Parasailing in Bora Bora is one of the best ways to see the island.
Where to Stay in Bora Bora
There are more resorts in Bora Bora than you probably think there are. Since it's a small island, all of the resorts are right on the waterfront, and most of them are virtually floating on top of the water.
You'll find both all-inclusive resorts in Bora Bora and regular nightly rates, with meals not included. Which you choose is entirely up to your budget. Just remember that the food and drinks in Bora Bora are very expensive, so going with a nightly rate may not save you as much as you think over an all-inclusive price.
In Bora Bora, the norm for resorts is nightly or half-board.
CONCLUSION
These are just 10 of the numerous activities you can find to do in Bora Bora. There are dozens of other things to do in Bora Bora, and you don't even have to do the research yourself most of the time.
Many of the resorts, like the Four Seasons, have an excursion booklet you can flip through until you find the perfect activity that fits you. Have you been to Bora Bora?
Tell us about the fun activities you did while there. If you like this post, please consider pinning it to your Pinterest board or sharing it on social media. We appreciate it greatly when you help us spread the word!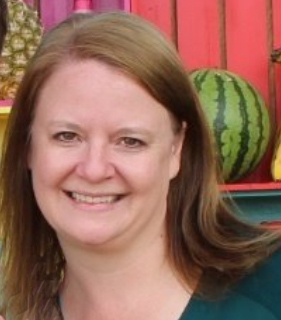 Laura Lynch, creator and writer of Savored Journeys, is an avid world traveler, certified wine expert, and international food specialist. She has written about travel and food for over 20 years and has visited over 75 countries. Her work has been published in numerous guidebooks, websites, and magazines.