The Philippines are an awe-inspiring archipelago of more than 7,100 unique and beautiful islands, tropical rainforests, shoppers' paradise, pristine beaches, rice terraces, UNESCO World Heritage sites, vibrant festivals, Spanish colonial architecture, friendly locals, and some of the best diving spots in the world.
It is the perfect tropical getaway balanced with just enough colonial cultural intrigue and urban energy to keep you highly entertained, relaxed, and fed well during your trip.
Philippines is a fun place to visit. Because of the diversity between the islands, the activities vary greatly, including things like visiting the large cities, indulging in differing cuisine, beaches, and even river rafting.
Here is our list of the top 10 things to do in the Philippines that you should not miss out on your next trip to this beautiful land!
» Also check out our article on what to eat in the Philippines and other nearby Asian islands to visit.
About the Philippines
The nation is divided into three main regions, each with its own metropolitan hub and particular points of interest. Luzon to the north is the most populated region, with the expansive capital city Manila as its main destination.
The central region of Visayas is mostly smaller island clusters and famous for Boracay Island's White Beach and surrounding resort and aquatic activity areas.
The southernmost region of Mindanao is home to Davao, the largest city in the world by land area, and the stately Mount Apo, the Philippine's tallest mountain.
#1 Explore Boracay Island: one of the most beautiful destinations in Philippines
One of the most popular destinations is Boracay Island. This place offers luxury travel for all tourists with full accommodation in luxury resorts to basic huts on the beach.
If you are looking for white sandy beaches and turquoise clear waters, then you are in the right place. A beach with a postcard picture of perfection – Boracay Island is one of the most beautiful destinations in Philippines.
You can still find some quite spot for sunbathing, incredible sunset venues, or if you're looking to simply relax on the beach, this is the place to be.
#2 Indulge in Filipino Food
You may not have tried much Filipino food before coming here, but there are many delicious dishes to try that you'll surely fall in love with.
Filipino cuisine is a mix of Japanese, Chinese, Malay, Spanish and American cuisines. Lechon, chicken, Sinigang – vegetables and meat cooked in peanut sauce, and seafood grilled to perfection are some of the mouth-watering local dishes.
Here are a few top street foods you must try while in the Philippines:
Kwek-Kwek – This popular street food can be easily found everywhere, especially on the streets of Manila. It's a boiled quail or duck egg, battered in an often bright orange-colored breading and deep-fried in vegetable oil.
Siomai – Siomai is the Filipino version of a Chinese dumpling.
Ihaw-Ihaw – Literally translated as "grill-grill". Basically, it's a variety of grilled street food on a skewer.
Fish Ball, Squid Ball, and Kikiam – These three Filipino street food staples – all types of fish balls – also come on skewers, and they are deep-fried.
#3 Participate in a Cultural Event
There is no better way to experience the diverse culture here than participating in some of the most famous festivals and events. A great blend of the East and the West has resulted in the traditions and culture of this nation.
These festivals are held throughout the year, so you'd be best to schedule your trip to coincide with one you're interested in.
Sinulog Festival in Cebu – The Sinulog Festival, the 3rd week of January, is one of the biggest festivals in the country. The celebration is held in honor of the Santo Nino (the Holy Child Jesus), the patron saint of the City.
Ati-atihan Festival in Kalibo – The Ati-Atihan festival is held in January in honor of the Santo Niño (Holy Child or Infant Jesus). The festival consists of religious processions, street-parades, themed floats, dancers in colorful costumes, marching bands, and face and body paints.
Lechon Festival – One of the most unique festivals in the Philippines where you'll see crispy pork lechons dressed in outfits.
Masskara Festival – Held in Bacolod City in October, the festival is 20 twenty days of non-stop street-dancing, drinking, and merrymaking.
#4
Go for a Ride in a Jeepney
Explore this beautiful country like a local in a Jeepney – the most popular mode of transportation in Philippines. These multi-coloured jeepneys are the kings of the roads here and riding in one is definitely one of the most interesting thing to do in Philippines.
It's not difficult to spot one of these colorful, creative vehicles and you can use them to get around, if only just once to give it a try. With designated routes, which are usually painted on their sides or displayed on their windshields, jeepneys stop anywhere along the way to pick up or let off passengers.
#5 Adventure Activities
For those looking for adventure, the Philippines offers several adventure activities, from trekking or 4-wheeling up to the active Mayon Volcano, to white water rafting, to visiting the stunning Kawasan Falls, to kayaking down one of the longest navigable underground river in the world.
Also, don't miss the truly isolating beauty of Hundred Islands National Park where you may just find a beach all to yourself, as there are literally hundreds to choose from.
Enjoy a thrilling river rafting trip in Cagayan de Oro or get back to basic Filipino life in the Tiruray Highlands where the remote shores of Lake Sebu are peacefully inhabited by the T'boli tribe.
Tours to book:
#6 Climb the Banaue Rice Terraces
The rice terraces in Banaue are an outstanding example of a living cultural landscape. Local folks refer to them as the "Stairs to Heaven". It was listed as a UNESCO World Heritage Site in 1995. Trekking over the rice terraces in Banaue is one of the best things to do in Philippines.
The terraces were carved into the mountains of Banaue, Ifugao, in the Philippines, by the ancestors of the Igorot people, and are considered to be the 8th Natural Wonder of the World by many Filipinos.
One of the most impressive of the terraces are in Batad, a remote village in Banaue that is only accessible by foot. These terraces are in pristine condition and – along with four other clusters – are included in the UNESCO designation.
#7 Shopping in Manila
In Manila, the capital city of the Philippines you can easily get lost in one of the biggest shopping centers in the world. A country known for its great handicrafts, boutiques, fashion outlets, antique jewelery and fantastic shopping opportunities; there are plenty of places to go for authentic Filipino shopping.
Shopping around in Philippines will also give you an experience of bargain hunting in a flea-market. Get your negotiating skills in order for this. Shopping malls, thrift shops, and "ukay-ukay" stands are everywhere.
Some of the top shopping areas to visit in Manila are:
Divisoria Market – M.De Santos street in the center of Manila Chinatown. This is the mother of all shopping centers – you'll find discounts on all kinds of goods, from shoes, to clothing, and household items.
SM Mall of Asia – J.W Diokno Boulevard on Manila Bay front. The largest shopping mall in Philippines, located in Manila Bay Front with 40 hectares of shopping, particularly good for western brands.
Quiapo Market – Quezon Blvd. Quiapo Market sells everything including fruits and vegetables, cheap dinnerware and kitchenware.
#8 Relax in a Traditional Filipino Spa
If you are looking for some 'me' time, you are at the right place. There is nothing more relaxing than rejuvenating yourself at a traditional Filipino spa.
One of the top services is traditional Filipino healing technique called hilot – an ancient art of applying touch and all-natural treatments to ease stress, rejuvenate muscles and renew energy.
There are many western hotels, like the Shangri-La at the Fort and Sofitel Philippine Plaza in Manila that perform different types of this technique. When you check into your hotel, ask what services are available, or seek out a 5-star hotel nearby that can give you this experience.
#9 Philippines Nightlife
From a relaxing evening at a roof top bar to a wild night spent in the clubs, listening to live bands, or watching live performances, the major cities in the Philippines have nightlife to suit all tastes.
Manila and Cebu are known for their dance clubs that are open all night. Places like The Distillery and Strumms and Valkyrie Nightclub in Manila will give you different experiences. Liv Super Club and Club Hype are great in Cebu.
On the resort islands, you'll still find dancing and good nightlife, but it a more subdued fashion. Most resorts offer night time entertainment as well.
#10 Visit Cebu
When you mention the Philippines, Manila and Boracay are the first places to come to your mind. But we assure you that Cebu is as good as both those places.
The Olango Wildlife Sanctuary should always figure prominently in a tourist's travel plan to Cebu, Philippines. In this sanctuary, tourists would able to catch a glimpse of different species of migrating birds coming from places as far as China and Siberia. Based on studies made of this natural phenomenon, these birds choose Olango as a wintering ground and a way to increase their fat reserves before they resume flight.
Cebu's Fort San Pedro is the oldest tri-bastion fort in the Philippines. Built in 1565, its 8-foot thick walls and 30-foot tall tower bore witness to several wars, not the least would be World War II, in which it served as barracks for American soldiers.
Casa Gorordo Museum is also one of the well-loved destinations of tourists once they arrive in Cebu. Taking a tour of this well-kept museum is like stepping into another time and era, thanks to the lovely antique furniture on display and the conservation of residential features from the old days such as the magnificent courtyard.
And speaking of Gorordo, make sure that you visit 415 Gorordo Avenue in Lahug, Cebu City because that is the address of the Sala Piano Museum. In this museum, you'd be able to a see a collection of about hundreds of pianos of different shapes and sizes.
Lastly, there's the Kawasan Falls in Matutinao, Badian. The sight of this majestic waterfall would no doubt make you think how lucky we are to live in such a beautiful world.
What About the Language Barrier?
Language barrier is not an issue in the Philippines because about 85% of the local residents at least understand English, and a good majority speaks it well enough. Even in far-flung areas, an English speaker will have no problems being understood, especially in luxury resorts that cater to foreigners who are on vacation. This makes it an easy travel destination for Americans.
Conclusion
Philippine travel is one great experience you can't afford to miss especially if you are on the verge of looking great places.
With nearly 40,000 kilometers of coastline, a fantasy-like landscape of tropical greenery, and world-class cities offering great cuisine and lifestyle, you can see for yourself why the Philippines is one of the last remaining gems of biodiversity and indigenous culture in this ever-growing region of the world.
Like this post? Why not save it to Pinterest?
FOLLOW US on Pinterest, Instagram, Facebook for more great travel inspiration and tips.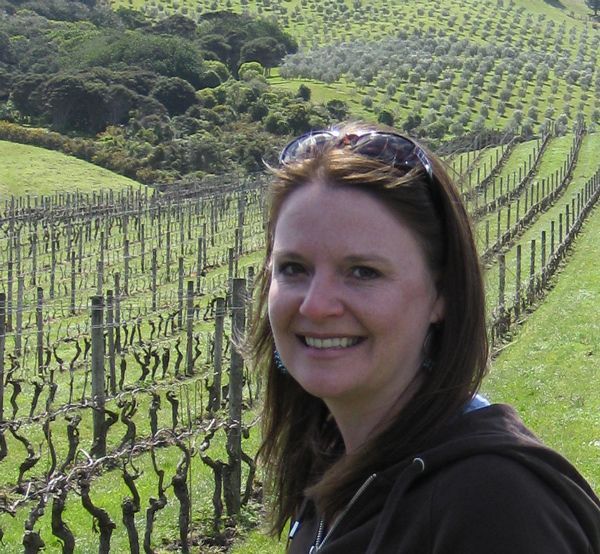 Laura Lynch, creator and writer of Savored Journeys, is an avid world traveler, certified wine expert, and international food specialist. She has written about travel and food for over 20 years and has visited 70+ countries.