Ever wonder why Bangkok is such a popular tourist destination? It's because it's teeming with awesome things to see and do. Of course, it can also be packed with tourists and extremely hot and steamy, but as long as you pick the right time of year to visit, you'll never run out of great things to do in Bangkok.
Here are what we consider to be the top 11 things to do in Bangkok. This list covers the most famous temples, some top areas of the city to check out and a few of the best markets. For a quick snapshot of the best of Bangkok, including places to stay and eat, check out our Shortcut Guide.
Or if you have more time and want to see more of Bangkok, see The Crazy Tourist's list. If you're spending a significant amount of time there, these things to do in Bangkok will provide a good overview of the city that will help you discover other top things that you'll want to do while you're there.
⇒ Want to plan a trip to Bangkok? Check out our hotel recommendations at the end of this post. Before you go to Bangkok, check out this list of 10 Dos and Donts to keep in mind while you're there.
Heading to Thailand? Read about the floating markets of Bangkok and see our Essential Travel Guide to Bangkok. You can pack out your itinerary with these great things to do in Bangkok.
Top Things to Do in Bangkok
1. Temple of Dawn (Wat Arun)
Wat Arun, also known as the Temple of Dawn, sits majestically on the west banks of the Chao Phraya River and represents the mythical Mount Meru with its four surrounding towers. It's one of the most impressive of the temples in Bangkok and offers a great view from the top.
It's also quite magical to see at night from the river. The architecture and detail of the complex extends beyond the tower, and will take at least 30 minutes to explore. The temple is open to visitors every day, but the hours are not consistent.
Check before going to make sure. It's typically open from 8 or 9am to 4:30 or 5:30pm. You can purchase tickets at the gate or in advance online. The price is 50 baht for visitors.
2. Grand Palace (Wat Phra Kaew)
The Grand Palace has been the official residence for the Kings of Siam (Thailand) since 1782. The complex contain numerous buildings and pavilions, one of the most prominent being the Temple of the Emerald Buddha, called Wat Phra Kaew in Thai, along with Phra Ubosot or The Chapel of the Emerald Buddha.
Both were built in 1782 by King Rama I. Only parts of the palace are open to tourists, as some areas are only for official royal business. However, you should leave plenty of time to look around, due to the sheer size of the palace.
Take a look at this map to see all there is included in the palace compound. There is a strict dress code that must be followed for entrance. It includes no sleeveless shirts, shorts, tight pants, torn pants, or mini skirts. It's best to dress as conservatively as possible, so you're not turned away.
Tickets cost 500 baht for foreigners and can be bought onsite or online in advance. The ticket gets you access to Wat Phra Kaew and Queen Sirikit Museum of Textile, which are located within The Grand Palace compound.
3. The Reclining Buddha (Wat Pho)
Wat Pho is home to the impressive Reclining Buddha who almost doesn't fit within the confines of the building. There are 394 gilded Buddhas and over 1000 Buddha images contained within the surrounding four complexes — one of the largest and oldest temples in Bangkok.
Wat Pho is also the national headquarters for the teaching of traditional Thai medicine and the birthplace of traditional Thai massage. When you visit, you'll walk fairly quickly through the enclosure where the buddha is reclining, particularly when the crowds are large, because it's a very tight space.
Be prepared to take photos from the head or foot area to get the whole buddha in the picture. Wat Pho is open to visitors from 8 am to 5pm. The entrance fee is 100 baht. It's a good idea to combine this visit with the Grand Palace, as they are only a 10 minute walk apart from each other. You'll need to dress conservatively for your visit here, just as for the Grand Palace.
4. Bangkok's Floating Markets
Many unique floating markets can be found just outside of Bangkok. One easy way to see a bunch of them is to take the Offbeat Floating Markets Tour by Bangkok Food Tours. On a full day trip outside the city, we visited three floating markets (Tha Kha Floating market, Bang Noi market, Amphawa floating market) plus the Maeklong Train Market and tried dozens of new foods along the way.
A guided tour is the best way to see the markets. You can reach them by car, but it won't be the easiest driving for a foreigner. A tour typical lasts half or full day and they help you discover the best things within each market. These aren't the only floating markets, though. Here are a few more floating markets.
>> Book a floating markets tour here (6 hours, visiting 2 markets)
5. Jim Thompson House
The former home of American silk producer and art collector Jim Thompson, the complex is made up of various traditional Thai houses and structures that Thompson saved and had rebuilt on his property, each exquisitely maintained as they were when Thompson lived there.
There is also an extensive collection of Southeast Asian art on display throughout the houses. Plus you'll learn about the mystery surrounding Thompson's disappearance. The house is open everyday (including public holidays) from 9am to 6pm.
The fee is 200 baht (100 baht for under 22, children are free). You don't need a reservation to visit, just show up and you can have a look around. There are tours scheduled throughout the day that you can join to learn more (highly recommended).
These are given in English, French, Chinese, Japanese, and Thai. You can easily walk to the Jim Thompson House from the sky train, or have a tuk tuk take you there.
6. Chinatown
Bangkok has a very vibrant Chinatown, mainly located along Yaowarat Road, but stretching arterial for many blocks. Expect to be awed by the maze of closely packed shops that carry everything you could imagine. It's literally a cornucopia of "stuff".
During busy times, you can barely walk through the crowds, and in the evening, people descend on the main street to sample from the abundant street food. If you're wanting to sample lots of street food in one location, this is a great place to do it, but don't expect to find much there during lunch.
7. Khao San Road
Located about 1km north of the Grand Palace, Khao San Road is often referred to as "backpacker ghetto". It's the hub for backpackers staying in Bangkok, so it's packed with hostels, cheap accommodations and restaurants, and plenty of rowdy bars.
It's one of the popular street food locations in Bangkok, and has a fantastic night market, so definitely go there with an appetite. At night, the street fills with music and the bars spill out into streets.
Exotic foods like fried insects can be found at street stalls. It's definitely something to check out, when you're in Bangkok. Here are 10 things to do on Khao San Road.
8. Eat All the Food
Bangkok is known as the street food capital of the world. Great food in Bangkok is plentiful and cheap. You could order a huge and amazing meal for less than $2. That's why I always say there's no need to visit restaurants when you're in Bangkok.
You'll only spend more than necessary to eat the same food. One of the best ways to really immerse yourself in Thai food in Bangkok is to take a cooking class. Some are private, some are group classes, some are for a specific dish, some include market tours. There are some obvious street food meccas that have evolved.
If you're looking for the best food with the most variety, check out one of these three areas: Victory Monument, Sukhumvit Soi 38, Ratchawat Market (and of course Chinatown).
I recommend this night street food tour that includes the temples and a tuk tuk ride. It's one that everyone raves about. Our last trip to Bangkok, we went on the Manohra Dinner Cruise by Anantara Bangkok and thought it was fantastic.
It's quite a bit more expensive than street food, but you get a beautiful view, a boat ride, and TONS of delicious food included.
9. Chao Phraya River
The main tributary that runs through the city, it's very difficult to miss the Chao Phraya River and even if you don't take a river cruise, you'll likely find yourself on the tourist boat that chugs down the river, carrying tourists to the top temples of the city.
It's the most convenient form of transportation between the temples. But aside from a method of transportation, the Chao Phraya is a main focal point for the city, offering a unique perspective from day to night. Staying in a hotel overlooking the river is a great way to experience the city.
10. Chatuchuk Weekend Market
The Chatachuk Weekend market is one of the largest in the world. It is open on weekends from 6am to 6pm and draws a crowd of 200,000 visitors each day.
The market spans 27 acres and features over 15,000 vendors selling everything from antiques and handicrafts to clothing and even pets. The best part about this market is that it is largest a locals market, with only 30% of the crowd being foreigners.
11. Central World Plaza
I would be remiss not to mention Century World Plaza, an extremely modern shopping mall of epic proportions. There are 7 floors packed with world-class shopping, over 100 dining options and entertainment like you've never seen before.
On the top level is a 15-screen movie theater and an ice-skating rink. If you're the type who enjoys shopping on vacation, or just need a place to unwind and relax after a day out in the extreme heat, this is the place to go.
12. Sky Bars
The best way to get a bird's eye view of Bangkok is to visit one of the rooftop bars that have sprung up around the city atop some of the high-end hotel towers. The trend was started by Moon Bar, located on the 61st floor of the Banyon Tree Hotel.
Now there are many, including the Sky Bar on the 63rd floor of the Lebua State Tower (pictured above), Red Sky on the 55th floor of Centara Grand, or for a slightly cheaper, less clubby environment, try Cloud 47 on the top of the United Center office tower.
We think the Sky Bar is unbeatable. The drinks are very expensive, but the view is incredible. You can also have dinner up there, if you're willing to pay the price. I recommend going up at 5pm, when it opens to get the best chance to stand at the bar. If it gets full, they limit entry. You don't need a reservation to go up there and it's rarely crowded at 5pm.
CONCLUSION
These are just a few of our favorite things to do in Bangkok. It's such a lively and exciting city that you will most certainly not run out of things to do. Enjoy the food, the views and the history!
Where to Stay in Bangkok
Some of my favorite places in Bangkok are along the riverside. It's a very convenient area for getting around and there are fantastic hotels in that area. Siam is the most central location for tourists looking to do the main tourist activities.
Sukhumvit has a more local feel and is closer to some of the street food destinations for dinner. We recommend the following hotels in Bangkok:
Chatrium Hotel Riverside
4.5-star luxury hotel on the river, with 5 restaurants and a full spa, plus free wifi.
Siam Kempinski
5-star hotel with a spa, located near the Siam Paragon Mall, incredibly great for walking.
Sheraton Grand Sukhumvit
Very nice 5-star luxury hotel with 7 restaurants, in Sukhumvit. Close to easy transit.
Like this post? Why not share it on your Pinterest board!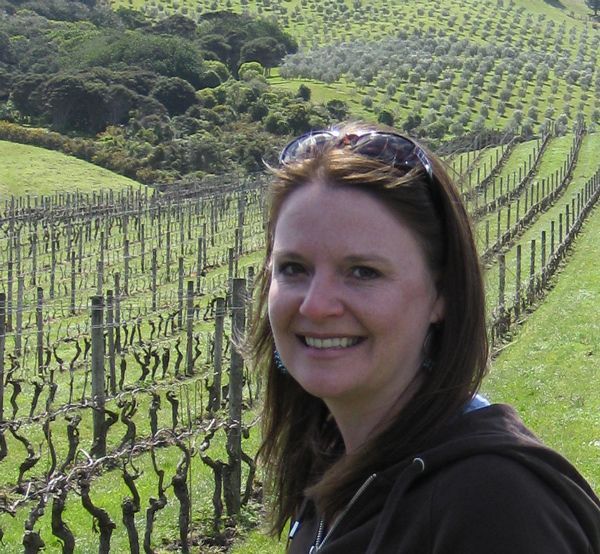 Laura Lynch, creator and writer of Savored Journeys, is an avid world traveler, certified wine expert, and international food specialist. She has written about travel and food for over 20 years and has visited 70+ countries.