This article has links to products and services we recommend, which we may make commission from.
Ireland is a great vacation destination, no matter what time of year you plan to go. It's easy to get around in Ireland, English is the native language, and there are dozens of things to see and do in this beautiful and historic country. It offers a relaxed, yet adventurous vacation style. You can take a few days to venture around the country, or spend a few weeks driving around to the top attractions in Ireland.
However you choose to do it, you're sure to see amazing things along the way. This list will show you the best places to visit in Ireland, so you won't miss any of the top attractions and things to do in Ireland.
→ Plan a trip to Ireland today using our Ireland Travel Guide.
Ireland's Castles
Irish castles evoke mystery and folklore, fulfilling a fantasy land crush we've all had since we were children. There's no better place than Ireland to immerse yourself in that fantasy. Enormous well-kept castles like Ashford, Kilkenny and Dunguaire Castles, share the landscape with dozens of forgotten and abandoned castles and it's hard to drive even a few miles without a sign pointing you to where dozens of cars have pulled off the road to catch a glimpse.
Connemara
A district in western Ireland, Connemara is a natural wonderland covered in pristine lakes, jutting mountains and unspoilt beaches. When you picture Ireland's lush, green landscapes, many are found in Connemara. It's an outdoor paradise.
Ring of Kerry
Many visitors to Ireland land at the airport and immediately take to the roads, driving around the island in search of amazing wonders. Th Ring of Kerry, a 179-km drive through County Kerry, encapsulates the image of Ireland people have in mind. It takes you past majestic castles, ancient ruins and stunning scenery.
⇒ Book a Ring of Kerry rail trip from Dublin.
Cliffs of Moher
The Cliffs of Moher stretch for more than five miles along the West Coast with their powerful presence that draws over one million visitors per year. The sheer cliff face, peaking at 700 feet, and rolling coastline, offers dramatic views.
⇒ Book a Cliffs of Moher day trip from Dublin.
Killarney National Park
Killarney National Park is home to the highest mountain range in Ireland and at the foot of the mountains are some of the most pristine lakes in the country, drawing tourists wishing to hike and explore nature.
The Burren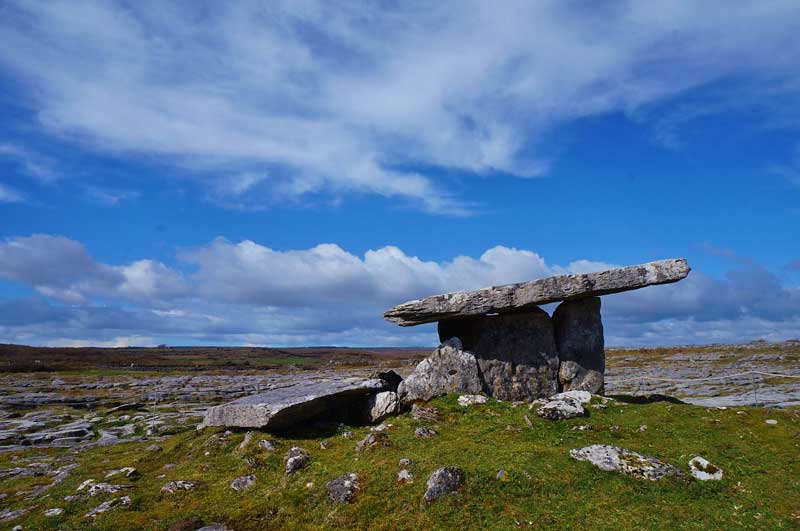 The limestone terrain of the Burren is home to one of the most diverse floras in Ireland with hundreds of species of plants growing in the unique growing environment, including some rare and elusive species.
Giant's Causeway
One of the most popular tourist attractions in Northern Ireland, Giant's Causeway is made up of more than 40,000 basalt columns formed by a volcanic eruption in which the lava cooled rapidly. The area is ensconced in folklore involving an Irish and a Scottish giant who were rivals. The Irish Giant, Finn, built the columns so he could step across to Scotland without getting his feet wet.
⇒ Book a day trip to Giant's Causeway and Belfast from Dublin.
Blarney Castle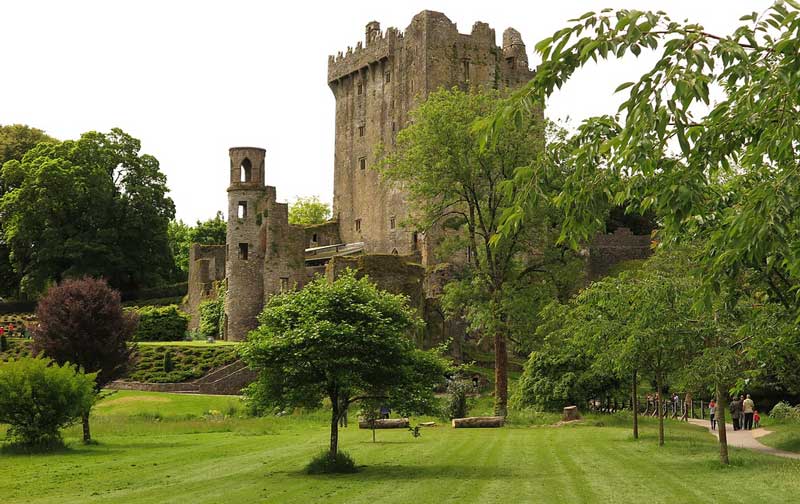 Build over 600 years ago and steeped in royal history, Blarney Castle is located just outside of Cork and is toured by millions of visitors from around the world. Besides the architecture, the beautiful gardens and Rock Close, visitors eagerly stand in line for their chance to kiss the Blarney stone, which is said to impart eloquence upon those who do. Just don't get too friendly with the Blarney stone – remember, millions of other visitors have gone before you.
⇒ Book a day trip to Blarney Castle and Cork from Dublin.
The Guinness Storehouse
The number one tourist attraction in all of Ireland, the Guinness Storehouse is an enormous tribute to the country's beloved beer, with seven floors full of beer related fun. Try some Guinness stout on draught from the 7th floor Gravity Bar while you're there and decide for yourself if it tastes better in Ireland.
⇒ Book Skip-the-Line tickets to the Guinness Storehouse in Dublin.
The Book of Kells
One of the more important artifacts in Ireland, the Book of Kells is currently housed in Trinity College at the Old Library and draws many visitors. The ancient manuscript, written by monks in the 9th century, contains the four gospels of the New Testament, along with some other writings and the decorations and illustrations in the book are historically and artistically significant. They turn the page of the book only once per day.
More about visiting the Book of Kells.
Newgrange
A prehistoric Neolithic monument in County Meath, Newgrange was built around 3200 BC, making it older than Stonehenge and the Egyptian Pyramids. It was used as a passage tomb and a temple for religious ceremonies. Newgrange is part of a complex of monuments built along the River Boyne. The complex is known as Brú na Bóinne and has been designated as a UNESCO World Heritage Site. The other two main monuments are Knowth (the largest) and Dowth.
⇒ Book a trip to see Newgrange and Hill of Tara.
City Pub Crawls
Dublin is a vibrant city with a decent amount of pubs to explore. Take to the streets in the Temple Bar neighborhood and you'll have only to walk a few steps between pubs. King's Head Pub is one of the most popular in Galway, but there are dozens to explore along the High Street in downtown, including Murphy's and Tig Coili. Doing a pub crawl is a great way to experience the culture in the city and meet the locals. While you're in Dublin, why not check out the literary side of the city too!
⇒ Book a Dublin Traditional Irish Music Pub Crawl.
So many reasons to visit Ireland, so little time to do it all! You'll see once you're there that it's a great place for a family holiday or a long road trip. If you're planning a trip to Ireland, we suggest pushing it to the top of your travel wish list.
Like this post? Why not pin it to your Pinterest board and share it with friends?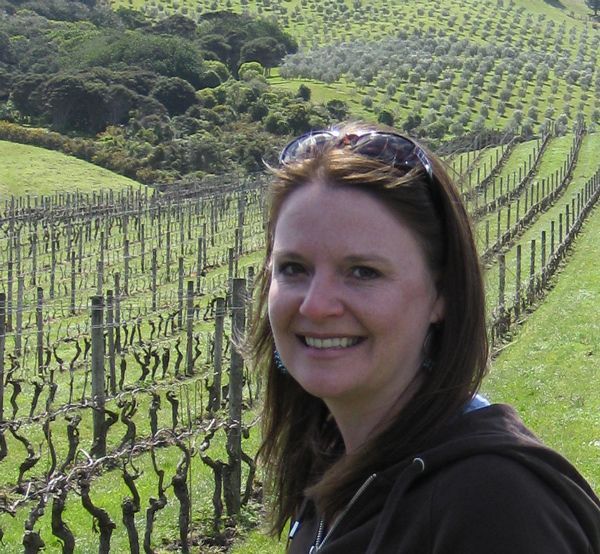 Laura Lynch, creator and writer of Savored Journeys, is an avid world traveler, certified wine expert, and international food specialist. She has written about travel and food for over 20 years and has visited 70+ countries.