Ireland is a great vacation destination, no matter what time of year you plan to go. It's easy to get around the island, English is the native language, and there are dozens of things to see and do in this beautiful and historic country. It offers a relaxed, yet adventurous vacation style.
You can take a few days to venture around the country, or spend a few weeks driving around to the top attractions in Ireland. However you choose to do it, you're sure to see amazing things along the way. This list will show you the best places to visit in Ireland, so you won't miss any of the top attractions and things to do in Ireland.
» Check out these 9 Fairy Tale Castles to Stay at in Ireland.
Ireland is a country that has a rich culture and heritage. You'll definitely want to visit as much of the country as you can while visiting, so you can see the wide breadth of traditions, foods, and history in each area.
→ Plan a trip to Ireland today using our Ireland Travel Guide.
Best Time to Visit Ireland
If you plan to visit Ireland to explore nature and take in the coastline then winter is a time to avoid. However, if you plan on heading to a large city and checking out every pub within walking distance then winter may be a perfect acceptable and certainly more affordable option. The cities are abundant with opportunities for culture, dining, shopping and theater all year around.
If you're not on a tight budget, then any other time of the year provides more benefits. You'll have more options in terms of hotels, dining, and attractions. Identify your reason for visiting Ireland and establish a budget. Those two factors will lead you to the best time for you to visit Ireland.
Getting To & Around in Ireland
The best place to fly into from an international destination is Dublin. The airport is large and accommodates flights from most major hubs. You can then either rent a car if you're planning to drive yourself around in Ireland, or take a taxi into the city.
Dublin Airport is located 15km (9 miles) from central Dublin and the journey takes 23-45 minutes by taxi or bus. By taxi it will cost around between €22-38. The Aircoach bus (route 700) runs every 15-30 minutes and costs just €8 (€9 return).
Visitors are often surprised by how big Ireland is. It will take you seven+ hours to drive from one end to the other. You're going to need a rental car to get just about anywhere outside of Dublin. I always recommend booking through DiscoverCars.com. You can easily find the best rates on automatic cars in Ireland.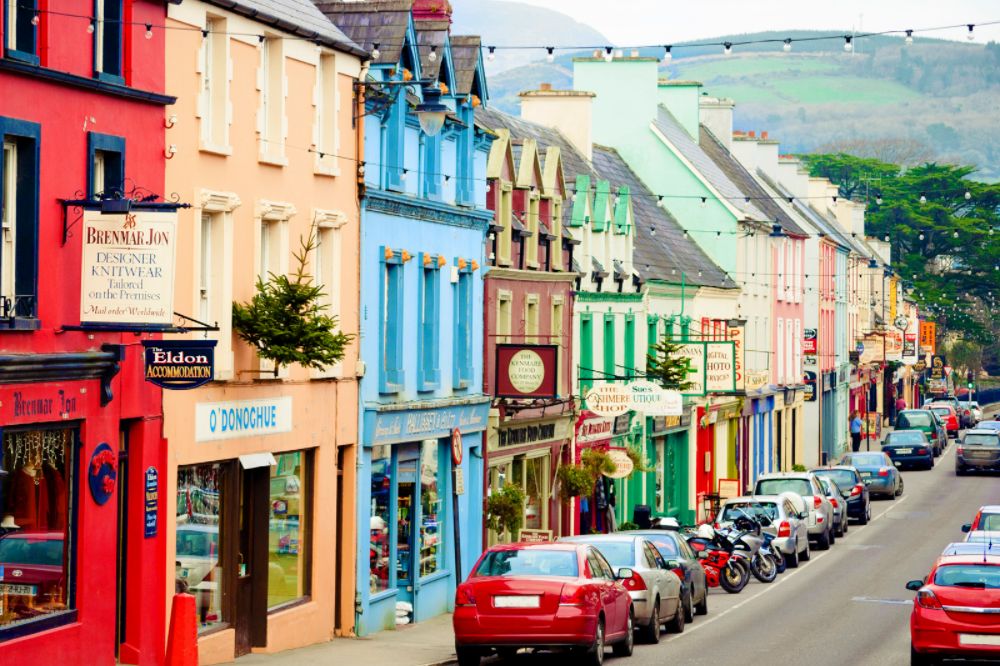 Driving in Ireland
Driving in Ireland can be hazardous, especially for Americans who aren't used to driving on the left, and because some of the roads are narrow and winding. Be sure to take the extra insurance and be prepared for small roads.
The only motorways in Ireland are around Dublin. The motorway speed limit is 120 Km/Hr (75mph) The speed limit on National roads, N7, N8, N25, etc is 100Km/Hr (62mph). On Local roads the limit is 80 Km/Hr (50mph).
Best Sights & Places to Visit in Ireland
1. Dublin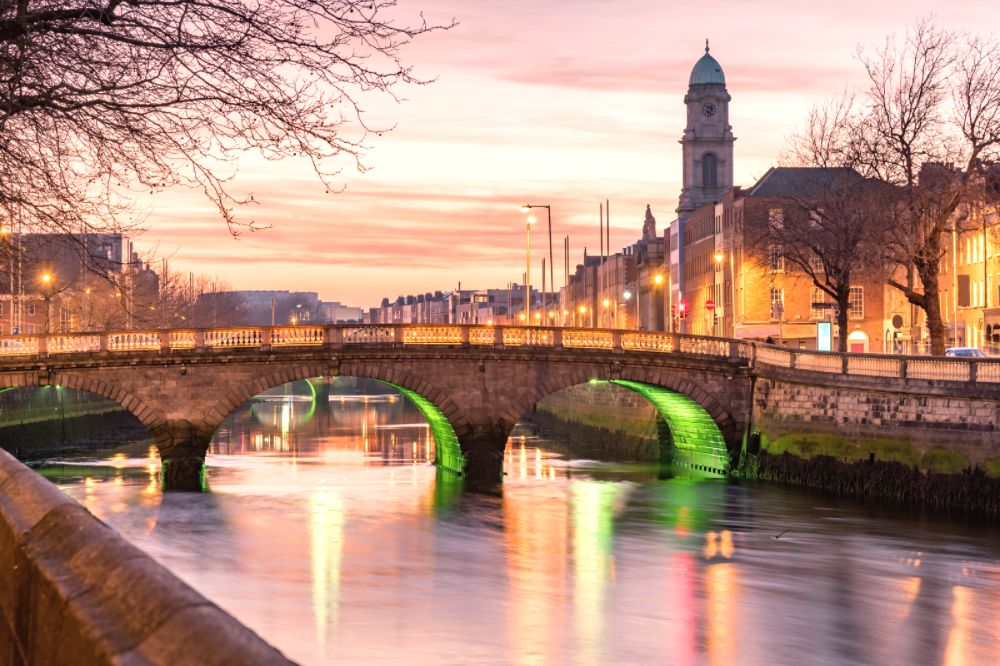 Dublin is is the capital and the largest city in Ireland. It's actually the only city in Ireland that has more than 1 million population. It is regarded as the heart of Ireland for more than a few reasons and it's often the starting point for any Ireland itinerary.
You'll want to see the main tourist sights in Dublin, like the Dublin Castle, dating to the 13th century, and the imposing St Patrick's Cathedral, founded in 1191. Fit in a stop to the Guinness Storehouse and Jameson Irish Whiskey Distillery. See the main museums in town, like the National Museum of Ireland, the National Gallery of Ireland, and of course the Irish Whiskey Museum.
One of the more important artifacts in Ireland, the Book of Kells is currently housed in Trinity College at the Old Library and draws many visitors. The ancient manuscript, written by monks in the 9th century, contains the four gospels of the New Testament, along with some other writings and the decorations and illustrations in the book are historically and artistically significant. They turn the page of the book only once per day.
Once you've finished in the city, there are many day trips from Dublin to the countryside you can take, or you can set off on a journey to see things like the Blarney Castle, the Ring of Kerry, and the Cliffs of Moher.
2. Ireland's Castles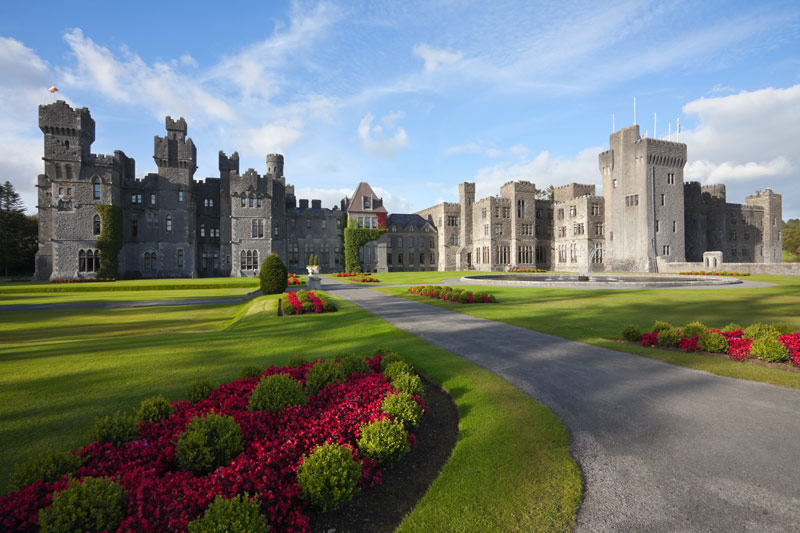 Irish castles evoke mystery and folklore, fulfilling a fantasy land crush we've all had since we were children. There's no better place than Ireland to immerse yourself in that fantasy.
Enormous well-kept castles like Ashford Castle (pictured above) in County Mayo, share the landscape with dozens of forgotten and abandoned castles and it's hard to drive even a few miles without a sign pointing you to where dozens of cars have pulled off the road to catch a glimpse.
If you enjoy castles or want to include them on your Ireland visit, add these four castles to your list.
Dublin Castle
This castle is on the list for a number of reasons. The first is that it may be the most accessible. You'll probably fly into Dublin on your stay and Dublin Castle can be on your first day's itinerary. However, convenience isn't the only reason this castle is mentioned.
Built in the early 13th century, it also houses some of the area's oldest architecture. In addition, it's quite accessible to tourists and offers guided tours throughout the day. There is also a craft store, heritage center, and a restaurant.
Kilkenny Castle
Kilkenny castle is one of Ireland's largest castles. It's also one of the oldest. The beginnings of the castle began in 1172 and the castle was finished in 1260. It's been owned and lived in by many prestigious families and has a distinct look, making it one of the most recognizable castles.
Many of the rooms are open to visitors. In addition to the architecture and portrait collection, you can often find an art exhibition in the Butler Gallery. There's a fine dining restaurant and a conference center as well. Don't forget to walk around the grounds where you'll find a rose garden, parks, and a fountain.
Blarney Castle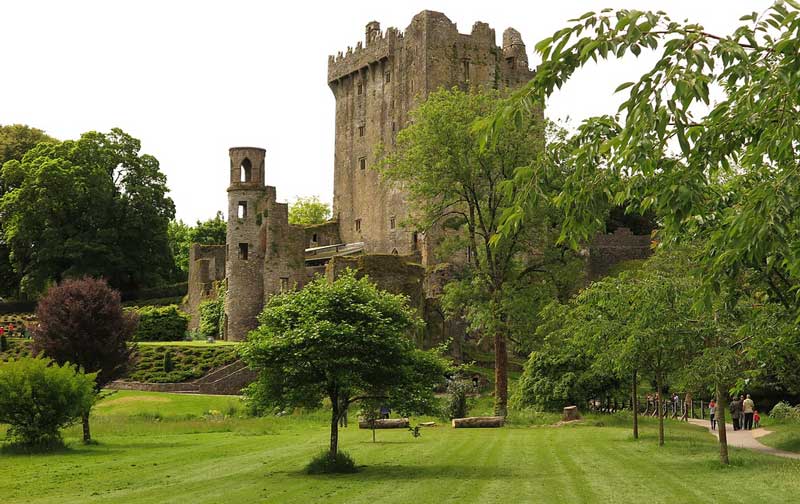 Blarney Castle is in Cork County. Yes, it is where the phrase "Kiss the Blarney Stone," originated. This castle is perhaps the most beautiful and certainly one of the most picturesque castles in Ireland. It was originally built in the 11th century and the wooden structure was replaced with stone in the 1200s.
The castle has been rebuilt many times and today most of it stands in ruins. You can still visit some of the rooms and you can most certainly kiss the Blarney Stone. The stone is said to give "the gift of the gab", or the gift of eloquent speech, to everyone who kisses it.
⇒ Book a day trip to Blarney Castle and Cork from Dublin.
These three castles are just a few of the more than a dozen castles on the island of Ireland. They're widespread throughout the country and can make the foundation for a wonderful and adventurous vacation.
3. Connemara
A district in western Ireland, Connemara is a natural wonderland covered in pristine lakes, jutting mountains and unspoilt beaches. When you picture Ireland's lush, green landscapes, many are found in Connemara. It's an outdoor paradise.
Connemara National Park is open from March to November and is free to visit. The center itself has some displays and information about the park and the landscape. From there you can head out on a walk or hike to see the surrounding features. Diamond Hill is the park's most famous walk.
It takes about 3 hours round trip to walk from the visitor's center. You don't have to set off on an epic hike to enjoy the park, however. There are plenty of smaller trails and even an abbey and some castle ruins to see.
4. Ring of Kerry
Many visitors to Ireland land at the airport and immediately take to the roads, driving around the island in search of amazing wonders. Th Ring of Kerry, a 179-km drive through County Kerry, encapsulates the image of Ireland people have in mind.
It takes you past majestic castles, ancient ruins and stunning scenery. One of the city stops along the Ring of Kerry is Killarney, home to the Killarney National Park, which was the first national park in Ireland. It's a top destination for travelers to Ireland.
The cute town center is well set up for tourist and there are many hotels, ranging from hostels to 5-star. There are plenty of things to do in Killarney, from shopping to hiking, but one of my favorite things is just walking around the city center.
⇒ Book a Ring of Kerry rail trip from Dublin.
5. Cliffs of Moher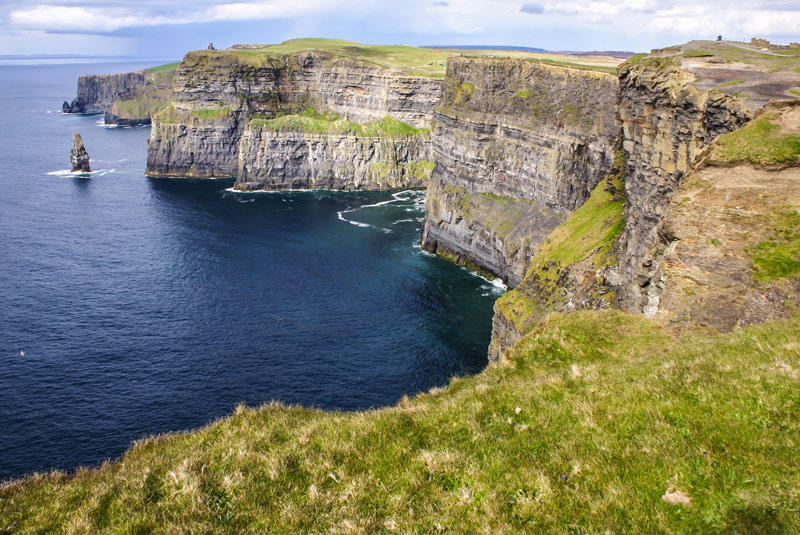 The Cliffs of Moher stretch for more than five miles along the West Coast with their powerful presence that draws over one million visitors per year. The sheer cliff face, made of shale & sandstone, peaking at 700 feet, and rolling coastline, offers dramatic views.
The cliffs are located about 90 minutes south of Galway, if you're planning out your trip from there. It'll take around 3 hours to drive from Dublin. The majority of guests will take a look around the visitor's center and venture out to the cliffs for some pictures. But if you're up for a walk, there's plenty of space to roam.
The cliffs extend up to 5 miles. You can walk to and see O'Brian's castle within a 10-minute walk. Do be careful when walking near the edge though. It's tempting to get close and look over, but there are strong winds and it can be unsafe. You'll also want to pack a rain jacket and/or appropriate clothing for cold weather.
Since this is a very popular attraction in Ireland, the area can get very busy during peak times (especially July and August). The cost of admission is €4 for adults, kids under 16 are free. You can buy your pass when you arrive. It's open from 8am to 7pm.
⇒ Book a Cliffs of Moher day trip from Dublin.
6. Killarney National Park
Killarney National Park is home to the highest mountain range in Ireland and at the foot of the mountains are some of the most pristine lakes in the country, drawing tourists wishing to hike and explore nature.
Killarney National Park is a great place for outdoor adventures. You can hike the many trails, take a boat trip on one of lakes, see some of the islands, and maybe even spot some of the red deer that, in Ireland, can only be found in the park.
The park really is one of the most beautiful and admired national parks in the world. It was the first national park established in Ireland, in 1932. The park itself is part of the popular Ring of Kerry drive, with some of the main points of fascination being the magnificent views of the Lakes of Killarney and Black Valley.
Once you're done in the park, you can see the other great parts of Killarney, too. Read our guide for ideas.
7. The Burren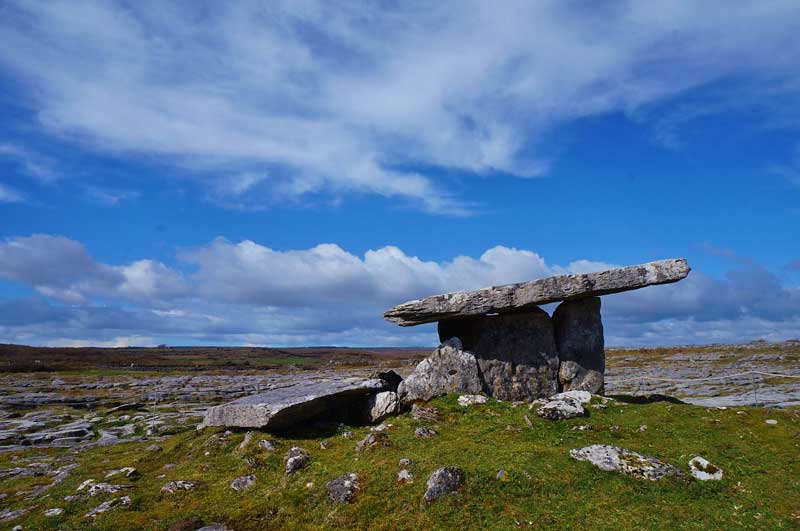 The limestone terrain of the Burren is home to one of the most diverse floras in Ireland with hundreds of species of plants growing in the unique growing environment, including some rare and elusive species.
You might be tempted to skip a visit to the Burren while visiting the western side of Ireland, but that would be a mistake. Yes, it's mostly flat and barren, but that's what makes it so unique. It's almost like walking on the surface of the moon, with it's many flat slabs of rock.
If you're exploring the Wild Atlantic Way, listed as one of the best coastal drives in the world, you can't miss the Burren. The rugged coastline and small coastal towns you'll pass through, plus the dramatic scenery, make it a place you won't want to miss.
8. Giant's Causeway
One of the most popular tourist attractions in Northern Ireland, Giant's Causeway is made up of more than 40,000 basalt columns formed by a volcanic eruption in which the lava cooled rapidly. The area is ensconced in folklore involving an Irish and a Scottish giant who were rivals.
The Irish Giant, Finn, built the columns so he could step across to Scotland without getting his feet wet. To get to the Giant's Causeway, you can drive yourself in about 1 hour from Belfast. You can also take a train/bus from Belfast in around 3 hours. The third option is to take a day tour from either Belfast or Dublin.
We took this tour from Dublin that included the Giant's Causeway, the Bushmills Distillery, and a Game of Thrones tour in one. It was a great way to see a lot in a day. If you're more interested in a city tour of Belfast than a GOT tour, then we recommend this tour. And if you're coming from Belfast, this is a great tour.
9. Galway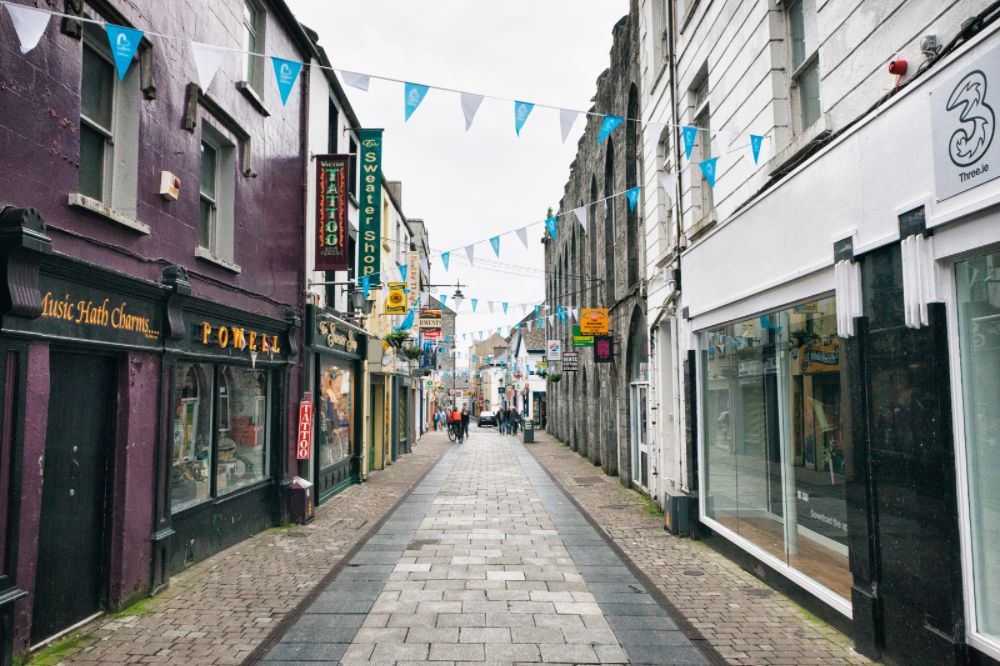 what could be better than a fresh seafood dinner prepared specially for you, in any one of the many oceanside restaurants that line the coastal towns.
10. Newgrange
A prehistoric Neolithic monument in County Meath, Newgrange was built around 3200 BC, making it older than Stonehenge and the Egyptian Pyramids. It was used as a passage tomb and a temple for religious ceremonies.
Newgrange is part of a complex of monuments built along the River Boyne. The complex is known as Brú na Bóinne and has been designated as a UNESCO World Heritage Site. The other two main monuments are Knowth (the largest) and Dowth.
⇒ Book a private tour to see Newgrange and Hill of Tara.
11. City Pub Crawls
Dublin is a vibrant city with a decent amount of pubs to explore. Take to the streets in the Temple Bar neighborhood and you'll have only to walk a few steps between pubs. King's Head Pub is one of the most popular in Galway, but there are dozens to explore along the High Street in downtown, including Murphy's and Tig Coili.
Doing a pub crawl is a great way to experience the culture in the city and meet the locals. While you're in Dublin, why not check out the literary side of the city too!
⇒ Book a Dublin Traditional Irish Music Pub Crawl.
Quick. Check these necessities off your prep list!
When to Go to Ireland
Ireland's weather is spotty most of the year, but it's rarely either too hot or too cold to enjoy a visit. When is the best time to go is based largely on what activities you want to enjoy. However, we find that the best time to visit Ireland is during the late spring and early fall.
April, May and June are beautiful, as are September and October. » See this post for a detailed guide of the best times to visit Ireland, complete with monthly breakdowns.
CONCLUSION
So many reasons to visit Ireland, so little time to do it all! You'll see once you're there that it's a great place for a family holiday or a long road trip. If you're planning a trip to Ireland, we suggest pushing it to the top of your travel wish list.Like this post? Why not pin it to your Pinterest board and share it with friends?
Like this post? Why not save it to Pinterest?
FOLLOW US on Pinterest, Instagram, Facebook for more great travel inspiration and tips.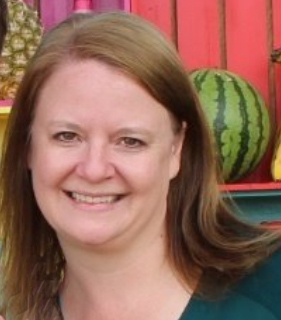 Laura Lynch, creator and writer of Savored Journeys, is an avid world traveler, certified wine expert, and international food specialist. She has written about travel and food for over 20 years and has visited over 75 countries. Her work has been published in numerous guidebooks, websites, and magazines.