Traveling for food is very rewarding, especially in a place like New York City. Here you'll find incredible food everywhere, from street vendors to Michelin-starred restaurants and even a few completely outrageous foods that you won't find anywhere else.
Planning a foodie pilgrimage to New York City doesn't have to be difficult. When your goal is to explore the best food the city has to offer, map out your intended food stops and make sure you find the best hotel options for your itinerary. To make your planning easier, get started in the right direction with five of the most outrageous food finds in New York City.
Golden Opulence Sundae
Image via Flickr by Keira Morgan
If you have an extra $1,000 handy and want to splurge on an outrageously decadent dessert, Serendipity3 in New York City is just the place. The sundae is made with the finest Tahitian vanilla ice cream, wrapped with 23-carat edible gold leaf, and topped with the world's most expensive chocolate. If you want to try the sundae, you must order it at least two days in advance so the restaurant can prepare the ingredients. If you'd rather not spend so much, Serendipity3 is also known for its enormous frozen hot chocolate.
Decadent Milkshakes
You've probably never considered paying $15 for a milkshake before, but you'll likely change your mind when you see the flavors and toppings on the milkshake at Black Tap Craft Burgers & Beer in New York City. This gourmet burger joint in SoHo and the Meat Packing District serves outrageous milkshakes topped with cotton candy with lollipops protruding from the sides or covered in chocolate chips and cookies.
Off-the-Wall Ice Cream Flavors
Image via Flickr by Salim Virji
At Max & Mina's you'll find plenty of off-the-wall ice cream flavors. This spot is creating a revolution for ice cream with bold and creative flavors like lox, which is perfect for this bagel-loving city. Other outrageous ice cream flavors you might find at Max & Mina's include wasabi, breakfast hash with waffles, pancakes and syrup, and pizza.
Everything Donuts
It may seem strange that a restaurant that mainly sells variations of mussels also serves fantastic doughnuts, but Flex Mussels does just that. This spot started out with a wildly popular blueberry doughnut on the dessert menu. Now it offers savory flavors too, like everything doughnut holes filled with scallion cream cheese and topped with everything bagel seasoning. A plate of four everything doughnuts is perfect for brunch.
The Ramen Burger
Image via Flickr by ManEatManila
Who says that ramen has to come in a bowl or that burgers must be served on buns? Keizo Shimamoto, of NYC-based company Go Ramen, Go Life has joined the two into an Asian-American fusion masterpiece, the Ramen Burger. You can find it at the Go Ramen, Go Life outpost at Brooklyn's Smorgasburg market.
In a food-centric city like New York City, you'll always find outrageous food options to try alongside the mainstays. It's worth a trip to witness these crazy food innovations for yourself.
You might also want to read this local's guide to New York City by our friends at Dish Our Town.
Like this post? Pin this image on your Pinterest board to save it for later or share it with friends.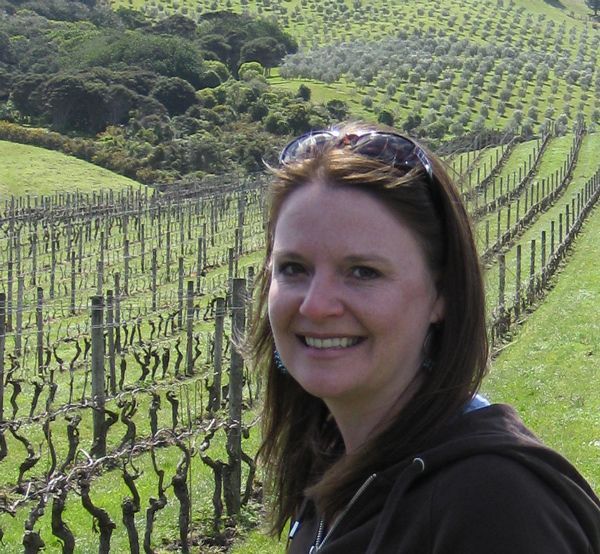 Laura Lynch, creator and writer of Savored Journeys, is an avid world traveler, certified wine expert, and international food specialist. She has written about travel and food for over 20 years and has visited 70+ countries.