This article has links to products and services we recommend, which we may make commission from.
One of the greatest highlights of the African Safari is the close encounter with the African Big Five, which includes elephant, lion, leopard, buffalo, and rhino. The continent provides a perfect setting to witness these animals in their natural habitat and is a scene to behold.
Whether you are on a honeymoon, family holiday, photographic journey, or just traveling for fun, an African elephant safari is a thrilling experience. In this article, we will highlight some of the best places to see an African elephant out in the wild to help you plan accordingly.
If you are traveling for the first time, it might be a good idea to work with an operator who will prepare your entire safari for you. Often, this will remove the stress out of the process, so you can focus on having fun.
Top Spots for an African Elephant Safari
Tsavo East and West National Park, Kenya
You can go on a 4×4 game viewing in the famous Masai Mara, Tsavo and Amboseli to see elephant queen up-close. Tsavo, the largest protected area in Kenya, is home to the highest number of Kenya's estimated 35,000 elephants. Tsavo is highly accessible from Kenya's capital, Nairobi and even Mombasa – the coastal town. You can choose to fly by plane, use the railway or road.
Kruger National Park, South Africa
The Kruger National Park in South Africa is arguably the most popular park on earth. It is home to an abundance of flora and fauna, including elephants and other big five members. It is highly unlikely to miss out on elephants while at this park. If anything, you are sure to witness a herd or more here, even from the comfort of your lodge. Kruger Park boasts of more than 10,000 elephants, and you can view them in the park or in the private concessions like Timbavati, Manyaleti and Sabi Sand Reserve that border the park.
» Read our guide to South Africa Safaris.
Amboseli National Park, Kenya
Amboseli is another incredible elephant hotspot in Kenya. With approximately 1,500 elephants in 392-square kilometers, the park is known to be the best place in the continent to get very close to free-ranging elephants. When in Amboseli, you can see herds of up to 100 elephants. It also houses many big tuskers and old bull elephants. It's here where you will get a chance to take amazing pictures of elephants with the scenic Mt. Kilimanjaro as the backdrop. It's also easy to get to this National Park – you can fly, use the railway or drive from Kenya's capital, Nairobi.
Serengeti National Park, Ngorongoro Crater, Tarangire National Park, Tanzania
Serengeti Park and Tarangire Park in northern Tanzania are home to 2,000 and 2,500 elephants, respectively. Ngorongoro Crater houses big, old bull elephant queen with tusks. Take advantage of your elephant safari to have a glimpse at one of the world's wonders – the Great Migration, where millions of wildebeest move from the Masai Mara to Serengeti in search of food and water. You can drive or book a tour from Dar es Salaam, Arusha or Nairobi to Serengeti.
Samburu National Park, Kenya
The park has more than 900 resident or visiting elephants. When combined with the Laikipia ecosystem of 28,490 square kilometers, there are approximately 5,400 elephants. You can go wild on the Samburu Park 4×4 safari or even connect your safari to explore Amboseli National Park and Tsavo National Park. Samburu Park safaris start in Nairobi.
Selous Game Reserve, Tanzania
The Selous Ecosystem (including Mikumi National Park, Selous Game Reserve, and buffer areas) is home to more than 40,000 elephants. It boasts of having one of the largest elephant populations globally. Since the reserve sits in southern Tanzania, the best way to access it is through Dar es Salaam, Tanzania's capital.
Tarangire National park, Tanzania
Although Tarangire is not as famous as the Ngorongoro Crater and Serengeti, the park makes a spectacular spot to stop en route. It is widely known for its giant baobab trees that are widespread across the park and is home to a large population of African elephants. If you are traveling during the dry season, you are sure to enjoy the beautiful view of elephants drinking water at the Tarangire River.
Where to Have Close Encounters with Elephants
These large mammals are such intelligent, incredible, communicative and gentle, and have inspired enormous trust and respect among the people who take care of them. What you may not know is that just as humans, baby elephants whose parents die of poaching need rescuing. Some of these elephants and their committed caregivers allow lucky guests to get up close and personal with the elephants.
If you are looking for an exceptional experience, then you don't want to miss out on this. Some of the best places to experience this include Elephant Orphanage in Kenya, Walking with Elephants Sanctuary and Abu Camp in Botswana and Camp Jabulani in South Africa.
Final Thoughts
There's nothing quite like seeing these majestic animals in their natural habitat, especially for the first time. These African elephant safaris are a great way to experience these beautiful giants on the vacation of a lifetime.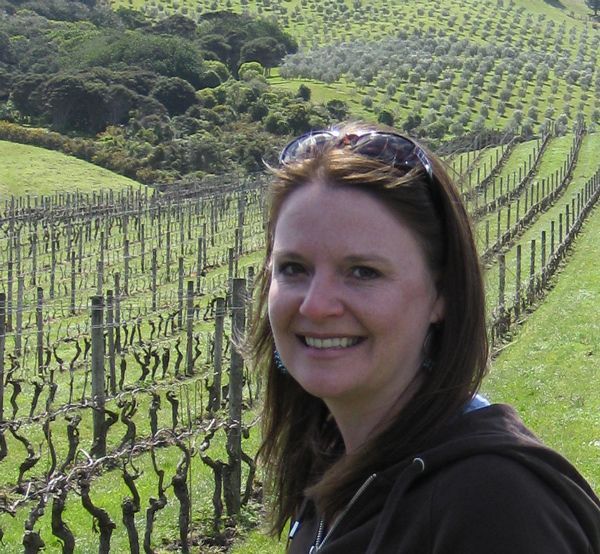 Laura Lynch, creator and writer of Savored Journeys, is an avid world traveler, certified wine expert, and international food specialist. She has written about travel and food for over 20 years and has visited 70+ countries.