Italy has abundant romantic, natural and historical allure that makes it a prime travel destination. The cuisine, the dramatic coastline, the beautiful landscapes, the elaborate Roman ruins…
There are so many distinct and wonderful places to visit in Italy that it would take months or at least multiple Italy vacations to visit all of the top attractions.
Whether you visit one or visit them all, you'll be glad you did. I've spent many vacations in Italy. I never seem to get over its charm. There are the Roman ruins to see in Rome, the Parmigiano-Reggiano to taste in Bologna, the gondola rides to take in Venice, and wine to sip in Tuscany.
I won't stop visiting Italy until I've seen it all. We've put together a list of the best cities in Italy, along with their most popular attractions, to help you form a plan for your Italy vacation.
Here's more to help you plan
When is the Best Time to Visit Italy?
The most popular time to visit Italy is during the summer months (July to August), but it can get downright steamy during the summer, from both the heat and the throngs of people.
We personally don't recommend traveling in Italy during this high season. The best time to visit is the spring or fall, when crowds are lighter and you don't need to drink your weight in water just to stay hydrated.
Spring can also be one of the best times to find deals to Italy. Aim for March, April, September or October. Most parts of Italy stay open year round for tourists, but in the wine regions the wineries and restaurants do shut down for the most part during the winter months.
It's wise to check on what will be open in Siena and surrounding towns during the winter months (from November through early March). You'll surely find a few of the larger places to be open, but must of the appeal of Tuscany is the small family-owned places, and they tend to close down.
Planning for an Italy wine trip? Here's more
Rome
Visiting Rome is like stepping back in time. The cobblestone streets, the crumbling Roman ruins, the Colosseum's looming presence, the ornate architecture of St. Peter's Basilica — so many amazing attractions to see throughout the city, and it's easy to see everything without much fuss.
With a good map and a little energy, you can easily walk the entire old town center of Rome and see all of these iconic landmarks. Here's our 3-day Rome itinerary to give you a good start.
One thing you definitely don't want to miss is a food tour. We took a fantastically tasty food tour with Eating Europe that we definitely recommend. We tried so many great foods in one of Rome's coolest neighborhoods.
The Roman Forum: Check out the ruins of the Arch of Titus, the Temple of Vesta and other ruins of a powerful, historical time gone by.
The Sistine Chapel: See one of Michelangelo's masterpieces, an expansive mural painted on the chapel's ceiling, including his famous Creation of Adam.
Trevi Fountain: This is an absolutely must see, tucked away in a small piazza and crowded with people vying for a chance at a good photo. If you toss a coin into the fountain over your left shoulder using your right hand, you'll come back to Rome someday.
The Colosseum: You can join and pay for a guided tour outside the Colosseum or just get in line and tour around yourself, which I found to be the best option, especially if you've done some research ahead of time or have a book along with you.
The Spanish Steps: Located at the Piazza di Spagna, this steep set of steps climbs up to the Trinita dei Monti church at the top and is surrounded by upscale shopping, tourists lounging on the steps and a wonderful Italian vibe.
Find and book Rome tours and activities on Viator.com.Book These (and other) Tours in Rome in advance with GetYourGuide.com.
Florence
Florence is a beautiful city full of museums and some of the best art in the world. If you majored in art history in college, you've likely already been to Florence for a visit. It's also a great jumping off point to Tuscany and the many incredible wineries that fill the land south of Florence.
While you're in Florence, be sure to check out these main sights.
Florence Cathedral: This vast cathedral towers over the city with its Renaissance dome and Gothic architecture. Entrance is free.
Uffizi Gallery: The gallery houses some of the most important works of the Renaissance, including works by Leonardo da Vinci, Giotto, Botticelli and Michelangelo. Make sure you secure tickets in advance as this is one of the most popular museums in the World.
Michelangelo's David statue: Perhaps Michelangelo's most famous statue, the lifelike David stands at 17 feet high in the Galleria dell'Accademia. Reservations are recommended.
Tuscany: Take a drive through the Tuscan countryside, stopping at wineries in the Chianti region, and check out the charming small towns of Greve in Chianti and Radda in Chianti. Continue into the south of Tuscany with a visit to Siena, the hub of the Siena region, and spend some time tasting wine in Montalcino and Montapulciano. Don't forget a stop in Pienza to try the famous pecorino cheese.
Bologna: Not far to the north of Florence is the fantastic foodie city of Bologna, where you can take an Italian food tour of a Parmigiano-Reggiano factory, taste real Balsamic Vinegar from Modena and eat as much Prociutto as you want!
Find and book Florence tours and activities on Viator.com. Book ahead to save time and money!
Book these (and other) tours in Florence with Get Your GuideGetYourGuide.com.
Venice
I often think Venice is single-handedly responsible for Italy's romantic allure, with its winding waterways and canals, arched bridges and amazing architecture.
Since no cars are allowed in the city, it's an escape from the normal hustle and bustle of blaring horns and angry traffic snarls. Instead, you wander through the narrow cobblestone streets on foot or glide around the city on a gondola.
» Read our Shortcut Guide to Venice [with infographic and video]. Venice is another city where we recommend taking a food tour, so you can quickly become ingrained in the cicchetti tradition.
⇒ Read our
Shortcut Travel Guide to Venice
[with infographic and video]
St. Mark's Square: The most iconic square in Venice where the vast majority of pigeons congregate, St. Mark's Square is a sight to behold. Make this your first stop, right off the boat ride on the Grand Canal that brings you into the city.
Glass Island: There's an island in the Venetian Lagoon called Murano, where glass has been made for more than 700 years. Definitely worth a visit.
Bridge of Sighs: According to local lore, if you kiss beneath this bridge at sunset, you'll enjoy eternal love.
The Peggy Guggenheim Collection: This gallery features masterpieces by Picasso, Salvador Dalí, and Jackson Pollock.
Doge's Palace: One of the most iconic buildings in Venice.
Food Tour: You simply can't go to Venice without discovering the few remaining authentic food spots on a food tour.
Book these (and other) tours in Venice with Get Your GuideGetYourGuide.com.
Bologna
Bologna is one of my favorite places in Italy because of the incredibly food and foodie experiences that are available there. This city is truly the epicenter of food.
It's surrounded by the cities of Parma and Modena, which are home to DOP products like Parmigiano Reggiano, Parma ham and Balsamic Vinegar Of Modena. We went on the most fantastic food tour of these regions with Italian Days. Very much recommend that tour.
Bologna is a great midway point to base yourself for the many great day trips from Bologna that you can take to Verona, Milan, and more.
Piazza Maggiore – the central square in Bologna where you'll find the Fountain of Neptune
Tour the food factories – If you want to eat your weight in cheese, sign up for a gourmet tour with Italian Days. The tour includes a visit to a Parmigiano-Reggiano factory to see the cheese being produced as well as a family-owned acetaia where Traditional Balsamic Vinegar of Modena is made.
Culinary Institute of Bologna – take a cooking class from the pros and learn how to hand make pasta with delicious sauces.
Mercato di Mezzo – one of Bologna's main food markets with stalls full of seasonal produce and local products that you can taste right from the vendor.
The Porticoes of Bologna – a UNESCO World Heritage site, Bologna's nearly 40-km-long porticoes are very unique and interesting.
Aperitivo – an afternoon Italian tradition. Beginning at 6 p.m., restaurants and bars open to patrons who come for a drink and a snack.
Day Trips – there are many opportunities for day trips from Bologna, including Florence, Venice, Milan, etc. Check them all out here.
Book these (and other) tours in Bologna with Get Your Guide.
Modena
The historic city of Modena is home to the #1 restaurant in the world, according to the World's 50 Best Restaurants list, and is one of our top fine dining experiences you should travel for.
The city is also a great place to go for architecture, as it has many UNESCO World Heritages Sites (see below for details).
Modena Cathedral – a 12th-century Roman Catholic cathedral, dedicated to the Assumption of the Virgin Mary and Saint Geminianus.
Torre Civica (Ghirlandina Tower) – A spectacular civic tower that was built as a second structure next to the cathedral.
Piazza Grande – Modena's main plaza, where the Cathedral is located.
Palazzo Ducale – Home to the Ducale palace, built by the Este family in the 17th century, now housing the Military Academy that trains Officers for the Italian Army.
Novi Sad Park – a recently restored open-air archaeological site with ancient Roman remains.
Albinelli Market – Inaugurated in 1931, the food market is the oldest covered market in Modena and is still where locals and visitors go to find unique and delicious foods.
Book these (and other) tours in Modena with Get Your GuideGetYourGuide.com.
Milan
Milan, Italy, is known as the fashion and design capital of Italy and even if you're not a shopper, you'll be blown away by the designer shopping options. But what to do in Milan doesn't end there.
It also has a lot of historic and cultural activities to discover. It's a great city for a long weekend getaway.
Duomo di Milano Cathedral – The cathedral took nearly six centuries to complete and you'll see why the instant you lay eyes on this architectural masterpiece. It's one of the most dramatic and beautiful cathedrals you'll ever see.
Santa Maria delle Grazie convent – Home to Leonardo da Vinci's mural "The Last Supper".
Via Montenapoleone – where all the main luxury stores are located, like Gucci, Valentino, Dolce & Gabbana, Versace and others. This is considered the center of the "Quadrilatero della Moda".
Teatro alla Scala – Opened in 1778, this opera house is one of the most important ballet and opera theaters in the world.
Castello Sforzesco – This castle was built in the 15th century by Francesco Sforza, the Duke of Milan. It now houses several of the city's museums and art collections.
Book these (and other) tours in Milan with Get Your GuideGetYourGuide.com.
Siena
Located right in the center of Tuscany, Siena is a great city for wine lovers and those looking to experience the medieval hilltop towns of Italy. This is the perfect home base from which to embark on a self-guided Chianti tour or to explore the surrounding Tuscan countryside.
Piazza del Campo – the site of the Palazzo Pubblico, the Gothic town hall, and Torre del Mangia, a slender 14th-century tower with sweeping views from its distinctive white crown. The city's 17 historic "contrade" (districts) extend outward from the piazza.
Museo Civico – exhibits medieval frescoes and paintings by well-known Sienese artists.
Siena Cathedral – a medieval church dedicated from its earliest days as a Roman Catholic Marian church, and now dedicated to the Assumption of Mary.
Tuscan Specialties – Siena is known for pici: a thick, hand-rolled pasta. You'll also find a lot of wild boar taglietelle, truffles and Sangiovese wines.
Wine Tasting – Siena is very near to the big wine tasting regions of Tuscany and Chianti. Be sure to visit Montalcino, Montepulciano, and Greve in Chianti.
Cooking School – If you love cooking, you will fall fast in love with a Tuscany cooking retreat from Cook Eat Discover. Let a trained chef and pasta maker teach you his techniques, all while visiting medieval towns, sipping wine from local producers and immersing yourself in the charms of undiscovered Italy.
Here are our favorite places to stay in Tuscany, along with some of the best wineries you can visit within close proximity.
Book these (and other) tours in Siena with Get Your Guide.
Verona
Romeo and Juliet fans will definitely want to take a day trip to Verona. It's a lively city with beautiful architecture and a few key sights to see.
Visitors enjoy it because it's a quieter, less touristy Italian town that has all the history, architecture and charm of a larger city.
Juliet's Balcony – Gothic-style 12th-century house and museum, with a stone balcony that is said to have inspired Shakespeare as Juliet's balcony.
Piazza delle Erbe – The historic town plaza surrounded by cafes & buildings with interesting architecture.
Arena di Verona – The second largest Roman Amphitheater in the world, which still hosts concerts and events, like the annual Opera Festival in September.
Torre dei Lamberti – An impressive 84-meter-high tower in Verona that can be seen from nearly everywhere. The tower was struck by lightening in 1403 and took 16 years to restore.
Porta Borsari – Dating to the 1st century, this arched limestone gate served as the main entrance to the city.
Verona Cathedral – Striped Romanesque cathedral opening to a lavish, frescoed interior & artwork.
Amarone and Valpolicello – wine tasting opportunities just outside of Verona.
Book these (and other) tours in Verona with Get Your GuideGetYourGuide.com.
Ravenna
The city of Ravenna, in the Emilia-Romagna region of Italy, has a lot to offer in terms of history and architecture. The city is flowing with UNESCO World Heritage Sites that you must see, particularly its mosaics.
Mosaics – The city is adorned with many incredible and well-preserved mosaics that can be found at the Basilica di San Vitale, the Basilica di Sant'Apollinare Nuovo, the Mausoleo di Galla Placidia, and Battistero Neoniano.
Chiesa di Sant'Eufemia-Domus dei Tappeti di Pietra – a subterranean archaeological site with marble and mosaic floors.
Chiesa di San Nicolò – houses Museo TAMO, a museum with interactive exhibitions on mosaic techniques.
Battistero degli Ariani – a 5th-century structure that now sits below modern ground level.
Tomba di Dante – the burial site of the medieval poet Dante Alighieri.
Mirabilandia amusement park – rollercoasters, water rides and the panoramic Eurowheel.
Cinque Terre
Though not a single city, the Cinque Terre region is one of the most popular tourist destinations in all of Italy, due mostly to the beautiful and dramatic scenery.
With the colorful houses built on the rugged cliffside, it's hard not to be enamoured by the view.
Monterosso – the biggest of the five towns and has the most amenities, also has the only long and sandy beach in the area. This is the best home base if you're planning to stay overnight in the Cinque Terre.
Vernazza – has a u-shaped port, surrounded by colorful Ligurian houses and a charming piazza with good restaurants and bars.
Corniglia – Built on a cliff 100 meters above sea level, this charming town sees the least amount of tourists.
Manarola – Pictured above, Manarola is incredibly picturesque with its multi-coloured houses. It also has a small piazza with many seafood restaurants. The Via dell'Amore (Lover's Lane) starts here and leads to Riomaggiore (20 minutes).
Riomaggiore – one of the most peaceful and quite villages of the Cinque Terre.
CONCLUSION
After you've discovered all there is to do in these major Italian cities, you'll be ready to move on to the rest of the country, to discover even more amazing food, to drink some more incredible wine and to explore more ancient cities steeped in history and culture.
We've found it impossible to see and do everything you'll want to do in a short Italy vacation, but it just encourages us to return and explore some more. Check out our 10-day Italy itinerary for inspiration.
Even two weeks won't allow time to see everything you want in Italy, so it's wise to split up your visit into manageable pieces.
Choose the areas you want to see the most and visit those first, leaving the others for return trips. You'll quickly find that Italy should have a permanent spot on your bucket list.
Planning for Europe? Here's more…
Like this post? Why not save it to Pinterest?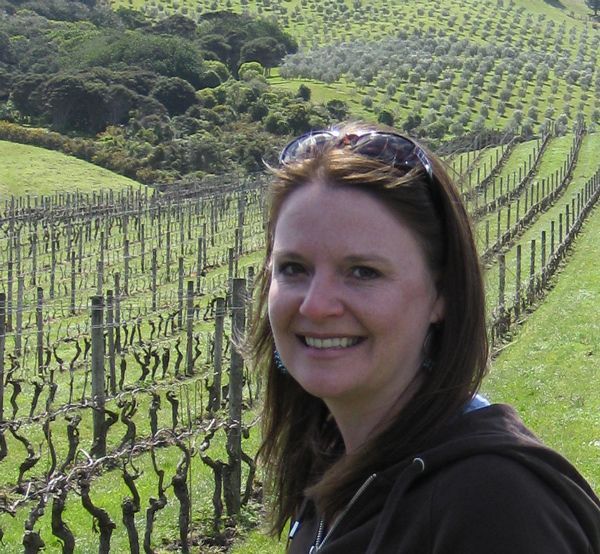 Laura Lynch, creator and writer of Savored Journeys, is an avid world traveler, certified wine expert, and international food specialist. She has written about travel and food for over 20 years and has visited 70+ countries.