Cancun and the Mayan Riviera draws visitors for its amazing beaches and incredible weather. World-class resorts run up and down the entire Mayan peninsula, from Cancun to Tulum, in the south. But there's more than just sunbathing and snorkeling to do in the area.
The Yucatan ruins are awe-inspiring and provide a better understanding of Mayan history. Mexico's rich and mysterious past is visible in the dozens of ancient ruins scattered throughout the country. From impressive towering pyramids to elaborate ancient cities, the Mayan ruins draw millions of tourists from across the globe each year.
Mayan Ruins in the Yucatan Peninsula
Next time you're hanging out in Cancun, consider a trip to one of these historical spots.
Chichén Itzá
Chichén Itzá is a UNESCO World Heritage site and the most visited archaeological site in Mexico. In 2006, it was named as one of the new 7 Wonders of the World. Built in the late Classic Period and into the Postclassic period, from about 800-1000 AD, Chichén Itzá was named by the Itza people who first settled the area.
The name means "mouth of the well of the Itza" because of the cenote (underground water supply) the inhabitants used as their fresh-water source.
As it was built over such a large span of time, there are multiple architectural styles present in the complex that stretch for more than three miles, branching out from the central focal point, El Castillo, which stands about 100 feet tall with carved serpent heads at the base of each side.  It is estimated that more than 1.2 million tourists visit Chichén Itzá every year.
You can visit Chichén Itzá on your own if you have a car. There are guides at the entrance who can show you around for a small fee. Or you can get in on a guided tour, where you'll be picked up from your hotel and be accompanied by many other tourists. It can be a long day trip, at over 100 miles from Cancun, about a 3-4 hour drive, and because of its popularity, the middle of the day can be rather packed.
It may be best to schedule a day or two in the area to be able to see everything and enjoy the experience. There are a number of hotels nearby and early entrance for hotel guests.
» Where to Stay Near Chichen Itza
Tulum
Tulum was built and settled during the late Postclassic Period in the same acrchitectural style as Chichén Itzá and other nearby sites. Its major draw for visitors is the location. The ruins are situated on 40-foot-tall cliffs, along the east coast of the Yucatán Peninsula on the Caribbean Sea. Tulum was one of the last cities inhabited and built by the Mayas, likely as a trade port for the larger city of Coba.
It was at its height of action between the 13th and 15th centuries and managed to survive about 70 years after the Spanish began occupying Mexico. Visitors can enjoy beach access, as well as walks around the structures that make up the large complex. The beach has amazingly soft white sand and a beautiful view facing sunset, which no doubt was part of the design.
Tulum is located about an hour south of Cancun on the Mayan Riviera. It's easy to get to from the resorts in that area and is often part of a packaged tour that includes other activities in the area such as snorkeling or swimming in a cenote. El Gran Cenote is nearby. Both can be reached easily by car.
Once you park, you'll be charged a fee for parking, then you'll need to walk a bit of distance to the opening of the ruins where you can buy tickets to get in. There are guided tours available from the ticket office as well.
Ek Balam
Ek Balam translates into "the black jaguar". Construction began in the pre-Classic period and continued nearly 1,000 years into the Late Classic Period, roughly 100 to 900 AD. The grounds extend for almost 12 kilometers, but only about a mile of it has been excavated and are open to the public.
Over 45 structures have been mapped on the property. Ek Balam is composed of several temples, two palaces and a huge pyramid called El Torre, which is located in the center of the city. The main draw for tourists is the enormous structures and intricate designs that were used to decorate the facade of the structures, especially the main El Torre.
Ek Balam is smaller than other complexes and won't take as much time to see. Budget about an hour and a half to see everything. There's also a museum on site and hotels, shopping and dining nearby. It is close to Mérida, Valladolid, and Chichen Itzá.
You'll need a car to get there. Some tours may go to both Chichen Itza and Ek Balam. It's about an hour's drive between the two.
Coba
Once the most important city in the area during the Classic period, Coba was a large city and Nohoch Mul pyramid, at its core, is the tallest on the Yucatán peninsula with 130 steps to its summit. Surrounded by jungles and lakes, Coba features an extensive set of raised stone and plaster sacbaob, or roads, that connect it to many other civilizations nearby and even some farther, like Yaxuna, at over 62 miles away.
One of the biggest draws of tourists to Coba is that the pyramid, unlike others like Chichén Itzá, remains open for visitors to climb the 130 steps to the top.
There are limited tourist facilities near Coba, so come prepared. It's about a 45 minute drive from Tulum on the highway. The cost to get in is about US $6. Once you arrive, local guides are available to give tours, and there are bikes for rent and rickshaws that can take you from site to site, as there is quite a bit of walking required to get from the entrance to the main pyramid and around to each structure.
Uxmal
Another UNESCO World Heritage site, Uxmal was a very important capital in the Classic Period and was home to a possible 20,000 people. The name means "thrice built" in Mayan, referring to the construction of the main structure called the Pyramid of the Magician, which is 115 feet tall.
It was built on top of existing pyramids and has several layers of construction. Unlike other archeological sites in the area, Uxmal is made up of only one achitectural style. Uxmal also had no dedicated water source from an underground cenote so they had to rely on water collection and Chuc, the god of rain. The ruins in this site are spread across roughly 150 acres.
Since Uxmal is farther from the Mayan Riviera (about 6 hours), there are fewer visitors, as an overnight stay is pretty much required in order to fully experience the ruins.
Uxmal is the farthest away from Cancun of the five Yucatan ruins listed here. It's not recommended as a day trip. There are a number of nearby hotel with great facilities and you can enter the park as soon as it opens in the morning as well as at night when they have sound and light shows.
If you're in the area specifically to see the ruins, you can drive between Ek Balam, Chichen Itza and Uxmal in about 3-4 hours. Plan to stay overnight near both Chichen Itza and Uxmal. The ruins are open between 8am and 5pm.
Tours to Book:
Conclusion
Visiting any of these sights will give you a great perspective on the history of the Yucatan ruins. Not only will you learn a lot, you'll have the chance to see incredible structures and buildings that have been around for a very long time.
Pin it for later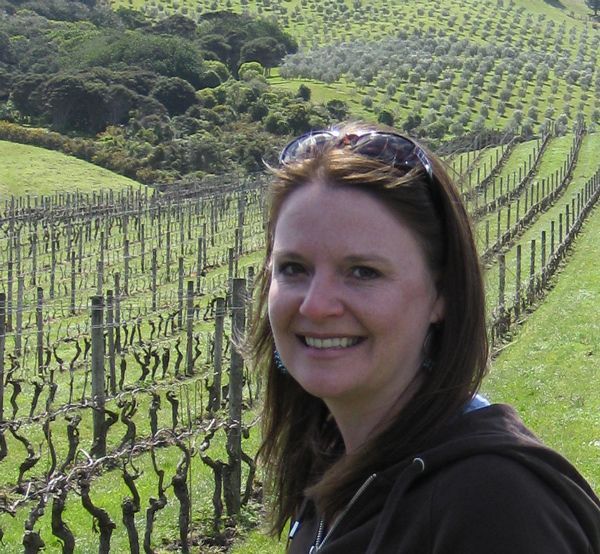 Laura Lynch, creator and writer of Savored Journeys, is an avid world traveler, certified wine expert, and international food specialist. She has written about travel and food for over 20 years and has visited 70+ countries.