Spain is truly one of my favorite countries for food. There are so many fantastic and tasty dishes to try no matter where you are in Spain. Take for instance, Valencia, Spain, where paella – the most popular rice dish in Spain – originated.
Valencia foods that you must try bear a strong resemblance to the same foods you can find throughout Spain, but with a slight twist. It is that variation or twist that each of Spain's regions add to their food that makes traveling around Spain such a treat for food lovers.
In this article, find our list of the 9 foods you must eat in Valencia, Spain, along with a recommendation for where to find it. There are many restaurants around town serving these traditional Valencia foods, so our recommendations are not, by any means, the only place you can find these dishes. 
You may also like:
Foods You Must Eat in Valencia
1. Paella Valenciana
You may be under the impression that paella is just a typical Spanish food that you can find all over the country. Well, it is! But it's very much a Valencian dish. We think that makes it an absolutely required dish to try when visiting Valencia. There are many different varieties of paella you can order.
Another misconception about paella is that it's always made with seafood (mussels, shrimp, etc), but that isn't the original version. If you want to eat true Valencian paella, you have to order the correct version: Paella Valenciana.
Paella Valenciana is made with only chicken and rabbit, no seafood. It also typically has a local white bean called garrafo, and some vegetables, like green beans. You can order other varieties, too, if you'd rather add in seafood. But we suggest sticking with the original for your first batch.
Bear in mind that you (almost) always have to order paella for at least 2 people. The dish is rather large. There's no way the two of us can get through the whole thing, even the 2-person portion. So go with a big appetite.
It's also traditionally only made at lunch, but due to tourist demand, you can find it on dinner menus too. Many of the top paella restaurants require advanced reservations. To avoid being turned away at the door, be sure you call ahead.
There are a few restaurants that make a really great paella and it will be more difficult to get into those (below). Others that are more tourist focused may be easier to get into, but won't taste as good.
Where to order Paella Valenciana in Valencia:
2. Fideuà
Don't like rice, but still want to experience the joy of paella? Well, you're in luck in Valencia, because they have another popular dish called Fideuà, which is basically paella but made with noodles. The noodles they use are called fideua.
They are similar in size to angel hair pasta, but in one-inch pieces. When added to seafood and baked to perfection, they meld just perfectly together to form a very tasty dish. We learned to make a version of this dish in Catalunya from the grandmothers of Cuina a la Sils (the post contains the recipe they taught us!). Watch the video here.
Where to order fideua in Valencia: If you want to order fideua instaed of paella, check out the menu before choosing a restaurant to make sure they have it. Most of the places mentioned in the paella section also serve fideau.
3. Agua de Valencia
Valencia has a few popular drinks that you also must try when you're visiting. One of the most popular is Agua de Valencia. It was created by a bartender in Cafe Madrid, for a bunch of travelers who wanted to try something new. The bartender created the drink on the spot for them, and they loved it.
You'll see why as soon as you try it. You can find Agua de Valencia on nearly every menu in town. While it can be made slightly differently from place to place, the typical ingredients are orange juice (from those amazingly tasty Valencia oranges), Cava, vodka and gin.
It sounds incredibly potent and it certainly can be. They serve it most often in a pitcher to be shared. You'll quickly find that you could drink these all day long. But try to pace yourself. If you want to make Agua de Valencia at home, it's fairly easy. Just follow this recipe to mix up a pitcher:
Agua de Valencia Recipe
1

cup orange juice

2

ounces gin

2

ounces vodka

1 bottle of Cava or sparkling wine

a pinch of sugar to taste

orange peel for decoration

ice to chill
Where to order Agua de Valencia: You can order it nearly everywhere, but you want to find a place that only uses fresh orange juice and doesn't water it down.
We found the best pitcher of Agua de Valencia at our hotel bar: Hotel Vincci Mercat, just off the main road in the Old Town.
Cafe de Las Horas, Carrer del Comte d'Almodóvar, 1
Bar at Hotel Vincci Mercat, Carrer de la Llanterna, 31
4. Horchata and Fartons
The first time I tried horchata was in Mexico. I hadn't tried a Spanish version until I stepped up to the bar in Mercat Central de València and ordered some. The difference is in the way it's made. In Mexico, they make it with rice, while in Valencia they make it with tiger nuts.
The drink is smooth like a milkshake, creamy and sweet, but with a slight bit of chalkiness. The best ones are not overly sweet, and not overly chalky. You'll know a good one when you try it. In Valencia, Horchata is drank alongside a tiny loaf of bread called a farton.
The bread is light and fluffy and has a bit of icing or powdered sugar on the top to make it a bit sweet. I prefer the farton not to be overly sweet. It goes together with the horchata best that way.
Where to order horchata and fartons in Valencia: There are many horchatarias in Valencia. If you're walking around and have time to stop in to give it a try, just look around you and you'll find one. There are also street vendors selling it. A few of our favorites can be found here:
5. Broad Beans and Gravy
Here's one you probably haven't seen before. It's broad beans in gravy. This dish isn't as popular in Valencia as some of the others we've listed – meaning you won't find it on every menu in the city. But it's definitely one not to miss. Broad beans, or fava beans, are a typical Spanish food.
You will find them in many different ways throughout Spain. In Valencia, they are served in a gravy, like seen above, usually also with ham or chorizo. They are stewed for a long period of time to soak up the gravy and become creamy on the inside. It doesn't look like it from the picture, but these beans are rather large. Served this way, they take on a meaty quality and they are quite filling.
Where to order these broad beans in gravy:
6. Jamón Ibérico
You can find incredible Jamón Ibérico throughout Spain, not just Valencia, but we do our best to eat it every chance we get. It's incredibly rich and flavorful, with a nutty flavor that makes it unmistakably Ibérico. According to Spain's Denominación de Origen rules, this type of jamon must come from black iberian pigs.
You can order it in various stages of aging (ibérico de bellota being the most expensive), and from different DOP regions of Spain. The one you will find most often in Valencia is with DOP Jamón de Guijuelo.
Where to order Jamón Ibérico in Valencia: There are a number of jamon-specific restaurants and cafes where you can order different types of jamon and tasting plates.
These are best if you're wanting to try a bunch of different varieties. You can also order jamon as a tapas dish at most restaurants. Just make sure it's quality jamon iberico before you pay top dollar for it!
7. Padrón peppers and Pulpo a la Gallega
These are two foods we've talked about before on Savored Journeys. In fact, we have a recipe for how to make your own Pulpo a la Gallega at home (it's oh so good). These are two of the most recognized and loved tapas in Spain. These two dishes actually come from Galicia (where you'll find even more outstanding food).
Padron pepper aren't spicy peppers, so you don't have to worry. They just have a delicious pepper taste. They make a perfect snack food. We tend to order padron peppers alongside pulpo, because we love them both, but you can obviously order these separately.
Where to order padron pappers and pulpo a la gallega in Valencia:
8. Churros and Bunyols with Chocolate
I'm not sure I've ever seen as many churros and bunyol in another Spanish city as I did in Valencia. They are practically on every street corner. And that's great for when you need your churros fix!
You can buy churros by the half or full dozen and make sure you get a small cup of chocolate to dip them in. Bunyols are similar to donuts or fritters. They usually have something mixed into the dough, or a hole in the center. They will be sprinkled with sugar or dipped in chocolate. You can buy them at any of the street stands.
Where to order them: at a street stand on the corner of wherever you're currently standing.
9. Alcachofas (Artichokes)
Artichokes are loved around the world. They certainly can't be claimed by Valencia. However, the the Benicarló artichoke is a DOP protected product of the Valencia region. They are a very high-quality artichoke with a nice soft texture, and they resist browning once cut, so they keep their beautiful appearance on the plate.
When they're in season, you can find them on many menus. The fun part is that they can be cooked in many different ways, so you'll likely never find the same version twice.
Where to order the grilled alcochofas in the photo:
Where to Stay in Valencia
There are a lot of chain hotels in Valencia, so you can probably find your favorite loyalty brand, like Westin or Barcelo. However, we enjoy staying in the smaller, boutique hotels closer to the center.
In Valencia, we stayed at the Hotel Vincci Mercat, which was a very good location for walking around the city. They also make a VERY good pitcher of Agua de Valencia.
CONCLUSION
As you can see, there are many Valencia foods to try while visiting, which takes it to the top of our best food cities list. There are many tapas bars in the city. So just pick one, sit down, and order whatever strikes you at the time. That's how you will discover the best foods of Valencia.
We encourage you to take a trip to discover this beautiful city, which is often overlooked by tourists for the biggest cities (Madrid and Barcelona – also great foodie cities).
Like this post? Why not share it on your Pinterest board?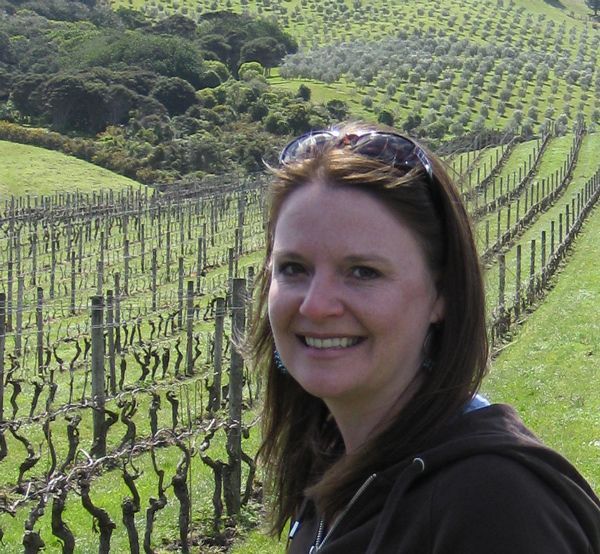 Laura Lynch, creator and writer of Savored Journeys, is an avid world traveler, certified wine expert, and international food specialist. She has written about travel and food for over 20 years and has visited over 75 countries.