You've no doubt already heard about a few of the major aspects of Pike Place Market that make it a top tourist attraction in Seattle: the flying fish at the Pike Place fish market, the (almost) original Pike Place Starbucks store opened in 1971, and the fact that it is oldest Seattle farmer's market, in fact, the oldest continuously operated public farmer's market in the United States.
While those are the top attractions for this iconic public market, located at 1st & Pike, in downtown Seattle, there are many other interesting and fascinating things to learn about the market. It is well worth a visit or two, or three. We think you should absolutely make it a priority to visit, if you haven't been before.
In this post, you will find a list of our favorite Pike Place Market restaurants, our favorite things to do in Pike Place Market, and what we think are the best hotels near Pike Place Market.
This should help you iron out your plans for visiting the market and make it easier to navigate. Pike Place Market will astound you with its labyrinth-like qualities and its ability to go on and on.
You'll need at least a full day to walk through, and that's not even stopping to explore all the treasures along the way.
If you're in Seattle for longer, be sure you read our guide with 43 fun things to do in Seattle. Here's our essential travel guide to Seattle. The top restaurants, where to find the best tacos, and breweries to visit.
Fun Things to do in Pike Place Market
Try all the great food options on a food tour of Pike Place Market. We recommend this Early Access Food Tour where you'll try cheddar biscuits, coffee, smoked salmon and a whole lot more.
Witness the Pike Place Market fish throwing – whenever someone buys a whole fish, the market sellers will call out the order loudly and toss the fish across the fish counter at each other.
Visit the (almost) original Starbucks location – I say "almost" because the actual first location was a few blocks away, but was moved to this location 5 years after opening. Expect long lines during peak tourist season. (Side note: it's a tiny store, and just like every other Starbucks. For a real coffee experience, head to the Starbucks Roastery on Capital Hill, within walking distance.) I'm still not sure why people bother to stand in line here.
Walk through the Pike Place Market shops – there are dozens of crazy, weird, awesome shops in the maze that is Pike Place Market, like the Giant Shoe Museum and the many antique and collectible shops. The market has several levels, so be sure to make it all the way to the bottom.
See how cheese curds are made at Beecher's Handmade Cheese – Beecher's is well known in Seattle for their handmade cheese, and you can watch it being made in the shop. Don't forget to buy some cheese curds!
Do some wine tasting at The Tasting Room – this is one of my favorite wine bars. You can do a wine tasting of local Washington wines, or sit around with a carafe and cheese plate, playing board games that they supply. (If you want to do additional wine tasting while in Seattle, check out the Woodinville wine area.)
Grab a drink at Rachel's Ginger Beer – They have many different flavors of ginger beer on tap, plus many creative cocktails, as well.
Admire the view of Elliot's Bay from Victor Steinbrueck Park. It's the best view you'll find in downtown Seattle. Plus, there are some amazing totem poles in the park to admire.
If you like spices, be sure to seek out the few unique spice shops in the market. They have great prices, so stock up if you can!
Pike Place Market Restaurants
Typically you only find touristy restaurants in an area like this, but some of the best Seattle restaurants are in Pike Place Market. Make sure you have plenty of chances to eat in the market. (See our list of other top restaurants around Seattle.)
Check out these top restaurants near Pike Place Market (this is by no means the entire list of great Pike Place restaurants – just our favorites):
Pike Place Chowder – some of the best chowder you'll find anywhere. Lines can be really long.
Pike Place Brewery & Pub – great local beer in a fun atmosphere. Try the Kilt Lifter!
Daily Dozen Doughnut – small doughnut kiosk in the market that sells bags of freshly fried goodness.
Matt's in the Market – Upscale dining and great food, with a view of the market sign.
Radiator Whiskey – Casual, fun bar setting, with a small, but awesome, food menu.
The Crumpet Shop – When you need a mid-morning snack, there's nothing better.
Il Bistro – Romantic, cave-like dining room. Great food, great cocktails.
The Pink Door – Romantic, burlesque-y Italian restaurant with a fantastic outdoor terrace.
Le Pichet – Small, charming French bistro style restaurant.
Pike Place Market Parking
Pike Place Market is a very busy place, seemingly at all times during the opening hours. There are tourist walking everywhere, and they have the right-of-way in the market. One of the last things you want to do is drive into the streets within the market while looking for an on-street parking space.
During the high seasons, one wrong turn could leave you inching through an epic traffic jam of wayward cars and wandering people. The best place to park is in the public market parking garage, located at 1531 Western Ave. From there, you can take the sky bridge directly into the market.
It is the most easily accessible garage, and you won't have to drive around for hours looking for a spot. There is a charge for parking in the garage, by the hour, but it is well worth it. Trust me. Here are directions to the garage, if you're driving into the city. (These directions come from the http://pikeplacemarket.org/directions-parking.
Via I-5 North: Take the Madison Street exit, #164, and turn left. Follow Madison Street to Western Avenue. Turn right onto Western Avenue. Follow Western Avenue for five blocks. The entrance to the Market Parking Garage is on the left side of the street.
Via I-5 South: Take the Denny Way/Stewart Street exit, #166. Follow Stewart Street to First Avenue. Turn right onto First Avenue. Two blocks north, turn left onto Lenora Street. Turn left onto Western Avenue. Follow Western Avenue for three blocks (passing Victor Steinbrueck Park on your right).
The entrance to the Public Market Parking Garage is on the right side of the street. Visiting Seattle? Check out our fun Seattle infographic for ideas on what to do and see.
Hotels Near Pike Place Market
Thinking about booking a trip to Seattle, but don't know where to stay or how to find the best hotels near Pike Place Market, which – let's face it – is one of the major reasons you want to go to Seattle?
We know all the best places to stay in Seattle, from having lived and visited there over the last 20 years. If you want to stay right downtown near all the major tourist locations, we've got a great list of affordable luxury hotels near Pike Place Market for you.
Located right in the center of the market, you really can't get any closer to the action than at the Inn at the Market. If you can stay here, definitely do! It's a true gem in the city. The rooms are very well appointed and decorated, and you really cannot beat the million dollar view of Elliot Bay. You will have your pick of all those great restaurants we listed above, too, because they are all just outside the door.
This is one of the most walkable locations in the city. You can check out all that Pike Place Market has to offer without have to travel anywhere to get there.
This hotel is located just a few blocks east of the market and gives a nice break from the crowds, even though it's still very much in the center of downtown. The hotel isn't very old, so the decor and rooms are fresh and new, but it is in an old building, so don't expect not to hear anything through the thin walls. The hotel restaurant, Shaker & Spear, is a great place to grab breakfast, or to have a drink or two and a nice dinner. Just across the street is the historic Moore Theater. There are plenty of public parking garages nearby if you find the valet service to be a bit pricey.
The waterfront area of Seattle is one of my favorite places to hang out. The Seattle Marriott Waterfront is located just below Pike Place Market, right on the waterfront. In front of the hotel is a walking path that will take you straight on to the Sculpture Garden and waterfront park area. In the other direction is some of Seattle's most beloved tourist shops and restaurants, plus the Great Wheel.
If you like the feel of being on the water, and in a slightly quieter location than up at the market, then you should choose the Marriott. It's still within easy walking distance of everything.
Yet another stunning view can be found at Hotel 1000, along with some really great amenities in a hotel that is just a few blocks to the south of Pike Place Market. The rooms have a big, beautiful soaking tub, warm decor and incredible views of the city and the water. Downstairs, you have the hotel restaurant, Boka, which serves Asian fusion, and has a fantastic happy hour.
The hotel is also within a few short blocks of the light rail station and there is good bus service along 1st that will get you anywhere else in the city you want to visit.
You can't find a better location than the Four Seasons, which is literally just steps outside one of the main entrances to the market. It's a fantastic hotel with warm, which decor, helpful staff, and a great restaurant inside too, with a view you won't soon forget. If you're there in the summer, all the better, because the outdoor pool and terrace is stunning.
If you're looking to have a view of Elliot Bay from your room, this is the place to stay. It's just a bit pricey. They also offer valet parking, and you won't have any need to remove your car from the garage once it's parked. The Four Seasons is within walking distance of so many things.
Conclusion
Seattle's top tourist attraction remains Pike Place Market, and for good reason, as you'll learn during your trip there. Be sure to save enough time to really explore and enjoy it. If you have extra time, try our fun pizza, burger or taco quests around Seattle and find the best the city has to offer.
Like this post? Why not save it to Pinterest?
FOLLOW US on Pinterest, Instagram, Facebook for more great travel inspiration and tips.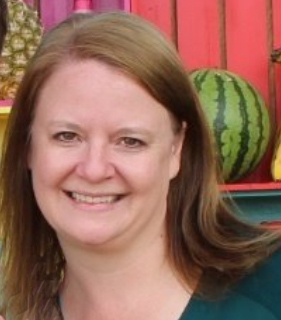 Laura Lynch, creator and writer of Savored Journeys, is an avid world traveler, certified wine expert, and international food specialist. She has written about travel and food for over 20 years and has visited over 75 countries. Her work has been published in numerous guidebooks, websites, and magazines.