Florence, Italy, is a city that captures the hearts of many would-be travelers before they've even bought a flight. It's one of the cities in the world that everyone dreams to going, and for good reason – it's not only the capital of the Tuscany region, it's also renown for Renaissance art and architecture.
If you're planning a trip to Florence, we've got you covered. In this post, we'll show you the top things to do in Florence, Italy, so you can easily and quickly create an itinerary that suits you.
Planning your trip to Florence?
Where to Stay in Florence:
Duomo Suites Florence ⇒ "The property was lovely , clean and in an excellent location."
Hotel Rosso23 ⇒ "Modern generous sized room overlooking the Piazza Santa Maria Novella"
Best Tours and Experiences in Florence:
The architecturally stunning buildings of Florence house some of the world's most treasured art, but that's not all Florence has going for it. There are outdoor markets, quirky shops of all kinds, and food that draws nearly as long of lines as the art galleries.
For most visitors, 2-3 days is sufficient time to cover the main attractions of the city, but if you're a museum lover or art history buff, you'll probably want to consider spending at least 5-7 days.
There are also day trips to consider, as many of Italy's gems are within an easy day trip from Florence, like the Chianti wine region, Bologna, and Verona. See our guide to day trips to take from nearby Bologna for more ideas.
If you're hitting up Italy as part of a larger trip to Europe, be sure to check out our 2-week Europe Itinerary.
Booking Tours & Tickets For Florence
One of the best ways to get the most out of your time in Florence is to book a pre-arranged tour. Oftentimes, visitors come to Florence as part of a larger trip to Italy, whether on their own or part of a tour group.
There are dozens of Italy tours you can go on that include Florence as a destination. If your tour is already pre-arranged, you won't need to worry about securing tickets to Florence attractions that can be difficult to get into.
You only need to purchase tickets in advance for the Duomo, the Uffizi Gallery and Accademia Gallery. These are where the long lines are in Florence.
You can book tickets directly through the attraction's website, or you can use the links below to book our recommended tours through Viator, which are more expensive because they also include a guided tour:
Things To Do in Florence, Italy
Spend your time in Florence visiting the sights and museums below. They can be done in this order to make for the most efficient walking route.
Duomo Santa Maria del Fiore
Florence's vast cathedral – often referred to as the Duomo – towers over the city with its Renaissance dome and gothic architecture. The cathedral was named in honor of Santa Maria del Fiore.
It took two centuries to complete – between the 13th and 15th centuries, by two different architects. Statues of the architects can be found right outside the cathedral. Entrance to the cathedral is free.
However, you do need to buy a ticket to climb up the Dome and the bell tower, and to see the Baptistery and the museum. Since only a small number of people are allowed into the cathedral at any one time, there might be a line to get in at peak times, but it does move quickly.
For the dome, you need to book a time slot in advance. The climb is a total of 463 steps, so be prepared. You can make your reservation for the dome here.
To make things easy, book a guided tour to the Duomo with access to the Cupola or go on an exclusive tour that includes the dome and secret terraces.
Uffizi Gallery
One of the world's most recognizable art galleries, the Uffizi contains some of the world's best Renaissance paintings & masterpieces, by the likes of Michelangelo and Leonardo da Vinci.
It's located adjacent to the Piazza della Signoria with all its statues, and you'll know it when you arrive, because there is almost always a significant line to get in.
The collection of statues and paintings inside the enormous gallery spans from the Middle Ages to modern times. It's probably the collection of 14th century and Renaissance paintings that draw in the crowds.
You'll be able to see works by a dozen or more celebrated painters including Leonardo, Raffaello, Michelangelo.
There are several tickets you can buy. For a single ticket to Uffizi, the cost is 20€ and you also get free admission to the National Archeological Museum and the Museum of the Opificio delle Pietre Dure with that ticket.
You can also purchase a ticket for the Palazzo Pitti collections for 16€ and to the Boboli Gardens for 10€. If you're going to be around for a while, you can purchase a 3-day ticket that includes all of these for 38€. See the website for details.
Accademia Gallery
This gallery houses some of the most important works of the Renaissance, including many by Leonardo da Vinci, Giotto, and Botticelli.
Its most famous piece is Michelangelo's David statue, which draws admirers from around the world. A journey through the gallery will take from 2 hours to all day, depending on how immersed you are in the details.
Make sure you secure tickets in advance as this is one of the most popular museums in the world. When you reserve in advance, you will enter the museum through a dedicated lane at a specific date and time, thus avoiding the extremely long lines that often form.
Regular tickets for adults are 20€. See the website for details.
Mercato Centrale
This food market is packed with great eating and drinking options. Many of Florence's top producers have set up shop in this amazing market in the center of the city to showcase their high-quality, artisan products and to provide a unique and local food experience for locals and visitors.
You can peruse the fresh foods and vegetables on the lower floor, then head upstairs to the food court to pick what you want to eat. This is a great place to have lunch. The options of local dishes and specialties are abundant. Try fresh pasta, buffalo mozzarella, salumi, and gelato all under one roof.
Basilica of Santa Croce
The Basilica di Santa Croce is a Franciscan church located in the piazza of the same name. It is the final resting place of Michelangelo and Galileo. Its facade is quite ornate, and the architecture grand, with frescoes, a chapel, and Renaissance tombs built by some of the masters.
The memorial to the 19th century playwright Giovanni Battista Niccolini inside the church is rumored to be the inspiration for the Statue of Liberty. Tickets are 8€ and can be purchased here.
The ticket allows entry to the Basilica, the Pazzi Chapel, the Museum of the Opera, the Refectory, three cloisters, and other parts of the tour.
Piazza della Signoria and Palazzo Vecchio
The Piazza della Signoria is an enormous space and a great place to hang out for a while, because there are sculpture and statues all around, like an open-air art gallery.
Within the piazza, you'll find the Palazzo Vecchio, a towering building that makes it presence known in the great open space.
Palazzo Vecchio is home to the Museo dei Ragazzi and it's also where the offices of the Town Hall are, as well as Cinquecento Hall where events are often held.
If you'd like to visit, you can get in on a tour every Monday at 3:30pm (from spring to fall only), but we think the best way to visit is on this guided tour.
Pont Vecchio
One of the oldest bridges in Florence, this is the place to go for that iconic picture of the waterways of Florence. You can walk across the centuries-old bridge that spans the Arno and visit the jewellery shops located along the route, and stop to take pictures along the waterfront.
What to Eat in Florence
One of the most iconic meals you can have in Florence is a Florentine steak, but there are so many other specialties from this area that you should also be on the lookout for.
Here are a few we recommend looking for on the menu.
Bistecca Fiorentina – a huge T-bone steak that comes from the local Chianina cattle
Affettati Misti – A very traditional starter in Florence, this is a plate of cold cuts like lardo, finocchiona, sbriciolona, and prosciutto crudo.
Appa al pomodoro – a tomato that is thickened with bread and made with tomatoes, olive oil, garlic, and basil.
Penne strascicate – A Bolognese-type sauce made with vegetables, tomatoes, red wine, and olive oil.
Ravioli gnudi – Gnocchi made with spinach, ricotta, eggs and parmesan.
Tours You May Enjoy:
More Tours to Book:
How to Get to Florence
If you're flying into Florence, the Florence International Airport (FLR) is a 20-minute train ride or a 20- to 30-minute car ride from the city center.
There are always quite a few taxis waiting outside to take you where you need to go. The cost is around 25€. You can find the taxis by following the airport overhead signs.
To take the train, you'll need to get on the new T2 tramline. From the airport, you'll find the tram station at the north end of the terminal, so take a left when you leave the airport. You'll ride it to Piazza Unità in the center of the city. Tickets are only 1.50€.
Where to Stay in Florence
There is no shortage of amazing, luxury hotels in Florence. You could easily spend half your budget on a couple of nights here.
Firenze Number Nine Hotel and Spa is a smaller boutique hotel in a fantastic location, as is the modern and unique Hotel Garibaldi Blu (where we stayed last time we were there).
If you want to splurge, stay at the Grand Hotel Minerva – perfect location and it has a gorgeous rooftop pool.
Here's more to help you plan
Like this post? Why not save it to Pinterest?
FOLLOW US on Pinterest, Instagram, Facebook for more great travel inspiration and tips.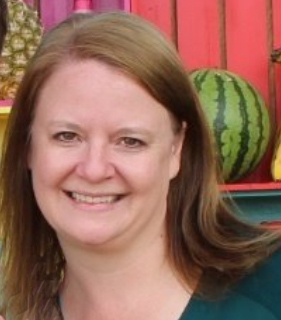 Laura Lynch, creator and writer of Savored Journeys, is an avid world traveler, certified wine expert, and international food specialist. She has written about travel and food for over 20 years and has visited over 75 countries. Her work has been published in numerous guidebooks, websites, and magazines.