Traveling is exciting, no doubt. But, packing efficiently? That's an art. Too much gear and you're bogged down. Too little and you're unprepared. Enter the Tortuga Travel Sling—a compact yet versatile solution that effortlessly nails that tricky balance.
There are times when, as a light packer, I don't want to carry around a big purse or backpack. I don't usually need that much stuff with me when I'm just exploring a new city or doing a day of wine tasting.
The new Tortuga travel sling is my new solution to the age-old problem. It's got plenty of space to hold things, but you don't have to do any of the holding yourself. It can be worn as a crossbody sling or as a fanny pack. Easy access, super easy to carry.
⇒ See all of our travel gear reviews. You may especially like our guide on the best walking sandals for travel, best travel pants, and comfortable travel clothes. Be sure to get a anti-theft travel purse as well.
Why Tortuga
First I'll just tell you why I like Tortuga. I've used their travel backpacks, packing cubes, and other accessories for years now. In full disclosure, I've also been an affiliate for them for years and they sometimes send me new gear to try, which is why I have my hands on this sling before it's released. But I also buy a lot of their products because I like them.
With so many different brands to choose from, why do I choose Tortuga?
The biggest reason is quality. I find that their products are always really high quality. They don't feel cheap or questionable in their ability to last for a long time, or not fall apart after a few uses. I've been using the 30L Weekender Backpack for years and it still looks as good as new. They have a warranty on all their products if something goes wrong.
Tortuga's mission is to make travel easier. The company was started by two childhood best friends who took a trip in 2009 and realized their gear wasn't holding up to the task. So they created their own instead.
Tortuga Travel Sling: The Basics
Now about the Tortuga Travel Sling. I'm not one who needs to pack a lot of things so I found the 12 liters of space to be pretty ideal. It doesn't sound like much, but it is. I can easily fit my wallet, phone, keys, sunglasses, reading glasses, some snacks, and sunscreen.
The main compartment has two mesh pockets, a zippered organizer pocket, and key ring. That's where I keep all the big stuff.
There's another flat zippered compartment in the back where I stash my passport and even my Kindle fits in there. It's actually a pretty big pocket. I stash money, cards, receipts, printouts, and even my phone in there.
Functionality and Comfort
What struck me immediately was its wearability. Once you've got it on, you can switch it effortlessly from your back to front without removing it. I mostly carry it on the front, to avoid any theft issues, but once in a while I want it more out of the way, so I twist it around.
It has a sturdy clip on it that secures it around you. You can wear it as a sling, as the name suggests (see how I'm wearing it above), or you can wear it around your waist as a pack (see how I'm wearing it below).
The strap isn't padded, but it doesn't dig into your shoulder, and the whole thing sits snug against you, no matter how you're wearing it. It actually has a firm padded back so it lays flat, even if you have something bulky in there. So even after a day of hoofing it around the city or hiking in Yosemite, you won't feel like you're carrying a ton of bricks.
Versatility and Style
I took it out for the first time on a week-long trip in Lodi for wine tasting and it was a really great companion to have. I almost forgot I was wearing it as we were walking around.
Aesthetically, the Tortuga Travel Sling is sleek and minimalist. It's matte black and not as chunky as I thought it might be. It does go better with adventure wear than with dressy clothing. I find that it stands out more than I wish it did when I'm wearing bright colored clothing. Trade-offs, I guess.
The Little Details
The zipper pulls are easy to grab. They are YKK zippers, if that matters to you.
The buckle is Woojin plastic that is used for outdoor gear.
The dimensions are 9.3 x 5.9 x 2.8 in (23.5 x 15 x 7 cm). I have purses that are smaller than that. It fits a lot!
It weighs .51lbs.
The strap can be adjusted from 6-46 inches.
Is It Worth the Investment?
The Tortuga Travel Sling isn't the cheapest daypack you'll find at $95 USD, but sometimes you get what you pay for. This sling is a sturdy, thoughtfully-designed piece of travel gear that won't let you down. It's both functional and stylish, which, let's be honest, is a combo hard to come by these days.
If you're someone who likes to move with purpose and efficiency, whether you're navigating through a bustling foreign city or exploring around your hometown, this sling will fit right in. It holds more than you'd expect, offers quick access, and spares you the back pain. What's not to like?
Like this post? Why not save it to Pinterest?
FOLLOW US on Pinterest, Instagram, Facebook for more great travel inspiration and tips.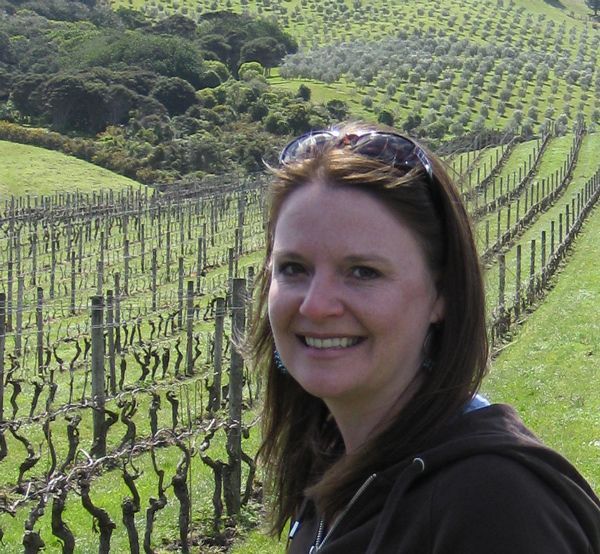 Laura Lynch, creator and writer of Savored Journeys, is an avid world traveler, certified wine expert, and international food specialist. She has written about travel and food for over 20 years and has visited over 75 countries.