London is my adopted home and one of my favorite cities in the world. There are so many touristy things to do in London that you'll never run out of museums, street food markets, trendy neighborhoods, and iconic monuments to see.
This is the list that I give all our friends and family who are thinking about visiting. I tell them to pick the things they really want to see and do while they're here so we can plan an itinerary that hits them all. But be careful! You'd need months to see them all.
» You might like these 6 Ideas for a Romantic Date in London.
Planning your trip to London?
Where to Stay in London:
Best Tours and Experiences in London
Looking for more information about London to make your planning easier? Check out these resources:
Top Things to Do in London
West End Theater District
There are dozens of big and small theaters in the West End where you can see all manner of shows, plays, and concerts. It is a vibrant and bustling district that includes Leicester Square, Piccadilly Circus, Covent Garden, Oxford Circus, and Regent Street. Your visit isn't really complete without seeing a show in West End.
» Try this tour: West End Musical Theatre Walking Tour in London
Brick Lane
Brick Lane is probably best known for its curry street and Sunday market. With a large immigrant population from Bangladesh, you will find dozens of Bangla/Indian restaurants along the lane pulling you in for a meal. The lane is also a mecca for retro/vintage clothing shops, cafés, and bars.
» Try this tour: 2-Hour East London Walking Tour: Spitalfields Market, Brick Lane, and Shoreditch
Spitalfields Market
Old Spitalfields Market, established in 1860, is a historic market that's recently undergone a huge transformation. Under the covered market, there is a mix of chain restaurants and street food as well as vintage clothes, handmade jewelry, and all manner of quirky items, as well as imported wares, handmade goods, and unique locally designed items.
Notting Hill
In addition to being immortalized in the romantic comedy of the same name, Notting Hill is a popular West London neighborhood and at the top of many visitors' wish lists. The area is also well known for its rainbow-hued houses, the colorful market on Portobello Road, and for the Notting Hill Carnival: a summer highlight in London.
Try this tour: Notting Hill Tour
The London Eye
In its prime location on the Thames River waterfront, opposite Big Ben and the Houses of Parliament, the London Eye offers unparalleled views of central London's world-famous landmarks. Originally built in celebration of the millennium, the giant observation wheel is among the most popular attractions in the United Kingdom. The line can be long at times, but it's worth it for the views.
» Try this tour: London Eye Fast-Track Ticket
Tower Bridge
Nearly everyone around the world can instantly recognize Tower Bridge, even if they mistakenly want to call it London Bridge. It's one of London's most recognizable landmarks because of its dramatic blue and white painted suspension bridge and Gothic towers. You can visit the inside of the Tower Bridge with tickets to the Tower Bridge Experience.
Houses of Parliament and Big Ben
It's hard to imagine central London without Big Ben, the iconic clock tower of the Houses of Parliament, officially known as the Elizabeth Tower after Queen Elizabeth II. The Houses of Parliament are the political epicenter of London and Big Ben helps it dominates the waterfront on the Thames.
Try this tour: Skip the Line into Houses of Parliament & Westminster Abbey Fully-Guided Tour
Shakespeare's Globe Theatre
If you're a Shakespeare fan, you must visit Shakespeare's Globe. While it's not the original Elizabethan Globe Theatre, which was actually located 656 feet away, it has been meticulously reconstructed using historically accurate materials to resemble the original. The atmospheric, circular, open-air auditorium hosts plays, not just Shakespeare's, although his works do dominate the schedule.
» Try this tour: Shakespeare's Globe Guided Tours with Optional Shakespearean Afternoon Tea
Camden Market
Camden Market is another great food market / eclectic neighborhood find that you must browse while in London. Having been operating continuously since the 1970s, the market attracts throngs of visitors who come to see the wide variety of unusual stalls and enjoy the vibrant atmosphere. There's Camden Lock Market, Camden Stables Market, and Camden Canal Market, so don't miss all three.
Kensington Gardens
Kensington Gardens is one of London's most famous green spaces and was once the private gardens of Kensington Palace. You can leave the busy streets behind and explore or walk to your heart's content. The park has many iconic landmarks, including the Albert Memorial, Kensington Palace, and the Serpentine Gallery.
» Try this tour: London Royal Parks Bike Tour including Hyde Park
Lunch at Borough Market
Foodies in the know flock to Borough Market for its artisan foods, homemade goodies, delicious street food, and fresh produce. Borough Market is the city's oldest and most famous food market, dating back over 1,000 years. It's equally fun for finding unique ingredients for dinner as it is for trying different ethnic foods or grabbing a glass of wine and people watching.
» Try this tour: Borough Market and beyond
Brick Lane Sunday Market
The Sunday Market on Brick Lane is full of great things to see and do, as you walk along the narrow street packed with people. There are flea market type stalls, food stalls in multiple places from north to south, and lots of cool vintage finds and street artists playing a random gig along the way.
Kensington Palace
Kensington Palace rivals Buckingham Palace in fame. It's the official London residence of the Duke and Duchess of Cambridge and their children Prince George, Princess Charlotte, and Prince Louis.
There are a variety of members of the royal family who have walked the halls of Kensington Palace, including King George II, Queen Victoria, Queen Anne, Princess Margaret, and Princess Diana.
» Try this tour: London's Royal Private Walking Tour with a Local
Gordon's Wine Bar
Whether you're a wine lover or not, you should plan a stop at Gordon's Wine Bar in Embankment. It's likely to be the oldest wine bar still in operation in London, having been established in 1890, and it's definitely the coolest wine bar you'll ever visit.
The cavernous bar is incredibly unique and atmospheric. There's some outdoor seating, but inside is where you need to be. Just turn up early to get a seat.
Platform 9 3/4
Located in King's Cross train station in London, Platform 9 3/4 draws hordes of Harry Potter fans. If you're a fan of the series, you already know that this fictional platform is where you board the train for Hogwarts Express. There might be a line to get your picture taken there, but it's worth it for die-hard fans. There's also a gift shop to browse.
» Try this tour: Harry Potter London Bus Tour of Film Locations in London
Walk Around Shoreditch
Shoreditch stretches northward from Liverpool Street and the City of London, in the East End. Artists, students, and fashionistas love this eclectic, cosmopolitan neighborhood, which is home to dozens of hot restaurants, high-end cocktail bars, great street art, and nonstop nightlife.
» Try this tour: Shoreditch Street Art Tour London
Visit Boxpark
When you're in Shoreditch, you have to stop by the iconic Boxpark Shoreditch which is a stack of shipping containers that house boutique shops on the lower floor and all kinds of great food options and bars upstairs. In the summer, the top opens and it's a nice summery terrace to enjoy a drink.
Visit Soho
Soho is a district in London's West End that's popular with actors, musicians, and fashionistas, is also the center of London's gay community. You can't miss it when you visit because it's the epicenter of everything fun, from theater, to live music, eclectic nightlife, shopping, historical sites, and a quirky food scene.
» Try this tour: Pub Tour of London's West End: Trafalgar Square, Covent Garden and Soho
Carnaby Street
Carnaby Street, a pedestrianized shopping street in Soho, is one of the most fun and unique shopping destinations in central London. Though it can get quite packed during high season, it's almost always dressed up with lights and banners that make it feel like a really unique spot. You'll find high-end and boutique retailers, coffee shops, restaurants, and bars.
Harrods
The largest and most iconic department store in London was built by Charles Henry Harrod in 1834. Seven floors of 330 different stores offer everything from luxury souvenirs and gourmet British foods to renowned designer brands and stylish homewares. It's also home to Harrod's Tea Rooms, one of London's most famous afternoon teas.
Victoria & Albert Museum
Over 2.3 million cultural artifacts from around the world are housed in the Victoria and Albert Museum, dating back more than 5,000 years. Visit the museum's world-famous collections of Asian art and postclassical sculpture, or discover masterworks by Raphael, John Constable, and William Morris.
St. Paul's Cathedral
St. Paul's Cathedral is one of London's most recognizable sites with its magnificent dome. It's been the setting for many royal weddings and high-profile funerals. The cathedral is open for visitor Monday to Saturday and there's a lot to see inside so be sure to set aside enough time for your visit. Tickets can be bought online in advance for around £17 for adults.
» Try this tour: St Paul's Cathedral Admission Ticket
Buckingham Palace
Known as one of the few working royal palaces in the world, Buckingham Palace serves as both the official London residence and administrative office of the British royal family. Public access is limited and exclusive, but those who arrange a visit will find it worthwhile.
» Try this tour: Buckingham Palace Entrance Ticket with Royal London Walking Tour
British Museum
The British Museum, London's largest and most visited museum, was founded in 1753. Over 8 million historical artifacts are in the museum's enormous collection, ranging from Egyptian mummies to Roman treasures. The exhibit features chessmen from the 12th century, the Rosetta Stone, and sculptures from the Parthenon.
» Try this tour: The British Museum London Guided Tour – Private Tour
Kew Royal Gardens
Kew's exotic plants, woodland trails, and lily ponds, plus its 30,000 plant species, make it an idyllic getaway for Londoners. A UNESCO World Heritage Site, the gardens are one of London's most popular outdoor attractions. They also hold one of the oldest and most significant botanical collections in the world.
» Try this tour: Kew Gardens Entrance Ticket
Leicester Square
Leicester Square lies at the intersection of Soho, St. James's, and the West End. There are world-class movie theaters, nightclubs, and a recently renovated park in the square, which attracts more than 2 million visitors each week. This area is historically known as one of the most popular entertainment destinations in London because of all the things to do there.
» Try this tour: West End Musicals Silent Disco Tour
Tate Modern
Tate Modern is a contemporary art museum located on the banks of the River Thames. Known as one of the world's largest modern art museums, it is home to both British and international art that is modern, contemporary, cutting edge, and provocative. It's free to visit the Tate Modern, though some exhibits require an entry fee, so it's not surprising that it's in the top 10 most visited art museums in the world.
Tower of London
From medieval torture to grim executions and infamous royal prisoners, the Tower of London has long played a central role in the dark history of the city. A royal observatory, a royal mint, a royal menagerie, and a military storehouse have all been used by the castle since it was built by William the Conqueror in 1066.
» Try this tour: Private Tower of London Opening Ceremony with Changing of The Guard and Cruise
Westminster Abbey
Westminster Abbey, one of London's most historic landmarks, is a UNESCO World Heritage Site. There is no doubt that the Gothic church has hosted some of the most memorable events in British royal history, such as the coronation of Queen Elizabeth II, Princess Diana's funeral, and Prince William and Kate Middleton's wedding.
» Try this tour: Westminster Walking Tour & Westminster Abbey Entry
Trafalgar Square
London's West End is the beating heart of the city, a place of celebrations, protests, performances, and other events in the local community parades, and public gatherings. This vast square is dotted with fountains and statues while being surrounded by stately buildings, such as the National Gallery and St. Martin-in-the-Fields Church. Nelson's Column, which commemorates the victory of Britain over France and Spain, stands 144 feet (44 meters) high, guarded by four bronze lions.
The Shard
This visual landmark is as impressive as it sounds, piercing the London sky like a gigantic shard of glass. A Renzo Piano masterpiece, the building boasts the highest observation deck in London as well as being one of the city's most iconic structures. You can fly up to the top on the high-speed elevators for a look out at all of London.
» Try this tour: Skip the Line: The View from The Shard Direct Entry Ticket
Churchill War Rooms
This branch of the Imperial War Museum is located in the secret wartime bunker where Winston Churchill, Britain's cigar-smoking Prime Minister, directed the country's war effort. The Cabinet War Rooms were constructed shortly before the outbreak of World War II in London's Westminster district. They have barely changed since the end of the war in 1945, though now they serve as a museum that documents the United Kingdom's wartime government.
» Try this tour: Historical London Walking Tour in Westminster & Churchill War Rooms Entry
Millennium Bridge
Architecture, art, and engineering come together at London's Millennium Bridge, aka the London Millennium Footbridge. St. Paul's Cathedral on the north bank of the River Thames and the Tate Modern and Shakespeare's Globe Theatre on the south are joined by the sleek, 1,083-foot-long (330-meter) steel suspension bridge.
Covent Garden
One of London's most popular dining and entertainment areas, Covent Garden is located in London's West End. When visiting London, you'll likely spend a lot of time in this area, because there are several top theaters, tons of great restaurants and pubs, and so much great people watching.
» Try this tour: The Cheese Tour – with glass of prosecco
Oxford Street
Located on one of London's oldest Roman roads, Oxford Street is Europe's most famous shopping destination. Every day, about a half million people shop at major outlets and boutiques. All kinds of visitors flock to the capital to see the Christmas light displays, architecture, and history of the street.
Royal Observatory
The Royal Observatory, located in Greenwich, on the east side of London, is the official home to the Prime Meridian and Greenwich Mean Time. You'll want to make a free visit to learn about the historical significance the observatory has had on time and navigation.
» Try this tour: Royal Observatory Greenwich Entrance Ticket
London Transport Museum
There's no better place to learn about the history of transport in London than the Transport Museum, in Covent Garden. The museum houses many transport-related items including old Tube trains, maps, and posters, trams, buses, and trolleys.
Richmond Park
Richmond Park was established as a deer park in 1637 and today you can see herds of wild red and fallow deer throughout the park. London's largest Royal Park, it is a significant habitat for all kinds of wildlife in London. Walking in the park is one of the top activities for visitors who love the outdoors and want to explore more of the area's parks.
National Maritime Museum
For centuries, Britain has been one of the most powerful sea powers in the world, as evidenced by the National Maritime Museum. There are a variety of exhibits on display, including vessels, model ships, nautical instruments, objects, manuscripts, and artwork from artists such as J.M.W. Turner.
Leadenhall Market
Leadenhall Market is an architectural gem, with an ornate structure designed by Sir Horace Jones in 1881. It's a sight to see, especially for those interested in Harry Potter, since it was featured as Diagon Alley in the film. The lanes that weave through the market are full of small retailers, cafes, and pubs.
» Try this tour: Harry Potter London Walking Tour
Brixton Village Market
There are some great little shops and restaurants in the old village market in Brixton. It's worth an hour to stroll around and see it all. Not too far away is Pop Brixton, a community project made up of shipping containers that house independent retailers, restaurants, street food startups.
HMS Belfast
Moored permanently on the southbank of the Thames, the HMS Belfast, a World War II warship, is a symbol of British wartime history. You can visit the nine decks of the ship and explore the interactive displays and preserved spaces to learn more about life on the naval ship and its role in events such as D-Day and the Arctic Convoys.
The London Bridge
In actuality, London Bridge is more functional than fancy, despite its grandiose neighbor, Tower Bridge. Nevertheless, it has a long history, with the Romans erecting the first iteration in AD 50. No visible signs of the original bridge or the few structures that replaced it remain, including the bridge that became the subject of that famous nursery rhyme. Despite the fact that the concrete version built in the 1970s is not quite as attractive, the view it offers of Tower Bridge is hard to beat.
» Try this tour: London Bridge Ghost Walking Tour
Queen Elizabeth Olympic Park
Formerly hosting thousands of athletes from all over the globe during the 2012 London Olympics, Queen Elizabeth Olympic Park is one of East London's largest green spaces.
» Try this tour: The Slide at the ArcelorMittal Orbit
Charles Dickens Museum
If you're a Dickens fan, you can't miss a visit to the Charles Dickens Museum in Holburn, which was Charles' home from 1837-39, while he wrote Oliver Twist. It costs around £9.50 for adults to visit and explore the one-time home of this famous author.
Monument to the Great Fire of London
As its name implies, the Monument to the Great Fire of London commemorates the fire that ravaged London in 1666. 202 feet (61 meters) in height, the Doric column was designed by Sir Christopher Wren and completed in 1677, exactly where the fire began. The monument offers a panoramic view of the city today.
Hyde Park
Hyde Park is a large patch of green in the heart of central London that originally served as a hunting ground for Henry VIII. The 358-acre (145-hectare) land is still owned by the British Crown, but is open to the public for picnics, boating, jogging, and cycling, as well as seasonal events, such as rock concerts and Christmas festivals.
Windsor Castle
Windsor Castle is the largest occupied castle in the world that is still used by a monarchy. Over 900 years ago, William the Conqueror built a wooden fortress here, which later became a royal palace and residence. Many of the palace's rooms are open to the public, despite its daily use for royal business.
Try this tour: Windsor and Thames Valley Bike Tour OR Windsor Castle Half Day Trip from London
Harry Potter Tour at Warner Bros Studio
Explore one of the most magical film series of all time at Warner Bros. Studio Tour London – The Making of Harry Potter. Get behind-the-scenes access to sets such as Diagon Alley, Dumbledore's office, and the Great Hall, discover behind-the-scenes secrets, props, and costumes from the Harry Potter movies, and experience interactive exhibits.
» Try this tour: Harry Potter Tour of Warner Bros. Studio with Transport from London
Portobello Road Market
Portobello Road is the world's largest antiques market with over 1,000 dealers selling every kind of antique and collectible. On Saturday, the market is in full swing and there are shops, antiques, restaurants and street food stalls, and people selling all kinds of interesting things.
Conclusion
When visiting London, you can see there is always something to do. As a tourist, you will never run out of options. Gather a few ideas above to put on your London itinerary.
Like this post? Why not save it to Pinterest?
FOLLOW US on Pinterest, Instagram, Facebook for more great travel inspiration and tips.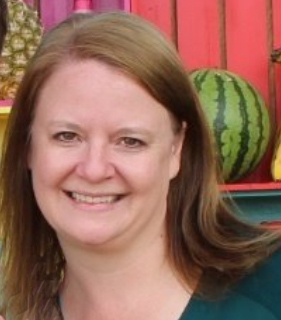 Laura Lynch, creator and writer of Savored Journeys, is an avid world traveler, certified wine expert, and international food specialist. She has written about travel and food for over 20 years and has visited over 75 countries. Her work has been published in numerous guidebooks, websites, and magazines.