Let's face it, we're all tourists once in awhile – especially when visiting New York City. In such a large city with so many things to do, you should embrace your inner tourist and head out there to explore all the touristy things to do in Manhattan with a purpose and a mission.
New York City is one of my favorite cities in the world. It is like no other place – so crammed and concentrated into one small island, yet offering a world of options and experiences. You can't possible dream of covering in just one trip, even if you fall in love and end up staying for years!
There is so much to explore in Manhattan, alone, that you could spend weeks seeing them all. That is why we've curated a list of the top 25 touristy things to do in Manhattan to give you a great head start when exploring this vibrant and amazing city. There are also dozens of things to do in NYC after midnight, if you're a night owl.
» If you want to venture outside the city, check out these 10 Top North Fork Wineries on Long Island.
» Spending time in New York City? Check out our essential city guide and see the top 25 touristy things to do, where to stay in the city, a perfect 4-day itinerary, plus fun activities in Central Park.
⇒ Many of the attractions in Manhattan are included in the New York CityPASS, which can save you a load of money.
Quick Picks: Affordable Luxury New York City Hotels
Should You Get a City Pass?
You can definitely maximize your New York City experience with a sightseeing passes, and save money at the same time. There are two main passes: Go City Pass and New York CityPASS.
Remember that even though you'll get entrance for free, you do have to make a reservation for most places in advance. Don't forget to do that, or you might be left out.
What to Do in Manhattan
1. Empire State Building
Address: 350 5th Ave, New York, NY 10118

⇒ Get tickets to the Empire State Building, including the Observatory.
The Empire State Building is a 102-story skyscraper located on Fifth Avenue between West 33rd and 34th Streets. Visitors wait in sometimes very long lines to be shuttled to the top on the elevator to see the incredible view of New York City from above. It is open 365 days a year from 8am – 2am.
2. Broadway and 42nd Street
If you're into musicals and theater, there's no better place in the world to be than 42nd Street in New York City, especially at the crux of Broadway and Times Square, where you'll be surrounded with Broadway musicals on every corner. The options are immense!
If you aren't set on a specific show in advance, visit the TKTS discount ticket booths (Times Square, South Street Seaport and Brooklyn) to save 20-50% on same-day or next-day tickets for performances. The options fluctuate and it's always best to arrive early!
To see a specific show at a specific time, be sure to book your tickets in advance. Broadway.com is one of the best resources for finding shows, times, and tickets.
Tours You May Enjoy:
3. The Brooklyn Bridge
Completed in 1883, The Brooklyn Bridge connects Manhattan with Brooklyn over the East River. It is architecturally stunning and draws many tourists who come to see and walk along the hybrid cable-stayed/suspension bridge, one of the oldest of its kind in the United States.
It takes about 30-60 minutes to walk across the Brooklyn Bridge, depending on how many stops you make for photos along the way, and how big the crowd is at the time. It's just over 1 mile long. The pedestrian walkway starts at City Hall Park along Centre Street and Park Row.
If you're coming from the Brooklyn side, the walk starts at Tillary Street and Brooklyn Bridge Blvd. We always like to walk from Brooklyn back to Manhattan for the skyline views. You could spend a little time in Brooklyn, then walk back to Manhattan. Or just take the subway to the High Street Brooklyn Bridge stop or the Borough Hall stop and start from there.
⇒ Book a Brooklyn Bridge Bike Tour.
4. Central Park Zoo
Address: 64th St and 5th Ave, New York, NY 10021
While quite small, the Central Park Zoo manages to provide a fun and engaging environment for local families and visitors with its collection of animals and exhibits – from the penguins to the grizzly bear! You can get 10% off tickets by buying them online. Hours vary, so check online before going.
» Check out other things to do in Central Park.
5. Walk the High Line
It's not a dangerous highwire act, don't worry! The High Line is a 1.45-mile-long park built on an elevated section of an old New York Central Railroad track called the West Side Line. The park transformed the otherwise unused eye sore into a beautiful respite from the city below. It often gets very crowded. It runs from Gansevoort Street in the Meatpacking District to West 34th Street, between 10th and 12th Avenues.
Location: Gansevoort Street to West 34th
⇒ We recommend this tour of the Highline with Chelsea Market.
6. One World Trade Center Observatory
Address: 285 Fulton St, New York, NY 10007
The tallest building in the Western Hemisphere, One World Trade Center is a symbolic 1,776 feet tall and is now a New York landmark in the heart of downtown. While it is primarily an office building, it also houses the One World Observatory.
When you visit One World Observatory, you start with an elevator ride that climbs 102 stories in 47 seconds. At the top, there's a magnificent view, multimedia and audiovisual presentations, the sky portal, which is a 14-foot wide circular glass disc that allows you to see 100-stories below. And there's a bar so you can cheers to the experience.
Tickets are $43 for adult standard admission, but there are many different packages to consider, some with VIP entry.
⇒ Get tickets for the One World Observatory and World Trade Center Tour
7. Statue of Liberty & Liberty Island
The Statue of Liberty is by far one of the most visited tourist attractions in New York City. The statue was gifted to the United States by France in 1886 as a symbol of freedom and democracy and she looms over the city like a guardian, beckoning visitors to cross the water on the ferry to see it up close on Liberty Island.
There are many tours you can take of the Statue, including the grounds of Liberty Island and the Statue of Liberty Crown and Pedestal interior areas. This is often combined with a tour of Ellis Island and you can save money by combining the two.
⇒ We recommend this Ellis Island & the Statue of Liberty tour with fast track.
8. Ellis Island
Ellis Island, not far from the Statue of Liberty, and reached by the same ferry, was a gateway to over 12 million immigrants to the United States between 1892 and 1954. Today, Ellis Island houses the Museum of Immigration where you can learn all about immigration to the United States through Ellis Island. Outside the museum, you might be able to find the names of your ancestors who immigrated through Ellis Island on a commemorative plaque.
A tour of the island can also now include the Hard Hat Tour, which is a 90-minute guided tour of the unrestored Ellis Island immigrant hospital buildings.
9. Central Park
Located in the middle of the hustle and bustle that is New York City, it's no wonder that Central Park is one of the most-visited parks in the world. Locals spend time in the park sunbathing, walking and running, while tourists can often be seen taking horse-carriage rides and having their caricature drawn by a street artist.
The park is only the 5th largest in the city, but the biggest in the urban core at 843 acres. It is definitely the beating heart of Manhattan. Inside the grounds you'll find the Central Park Zoo, Shakespeare Garden, Bethesda Fountain, Belvedere Castle, lots of cherry blossom trees, a place to rent boats, an ice skating rink (in winter), and so many more statues and commemorative areas.
>> Check out our post on 5 fun things to do in Central Park.
10. Window Shopping on 5th Avenue
Some of the best window shopping in the world can be found along 5th Avenue, home to a myriad of high-end designer shops and department stores like Saks Fifth Avenue and Tiffany. Still one of the best times to enjoy this area is during the Christmas season for the decorative window and lights displays. Location: Rockefeller Center, located between 49th and 50th Streets, to just west of 5th Avenue.
⇒ Go on a Fashion on 5th Avenue Shopping Tour.
11. St. Patrick's Cathedral
Address: 5th Ave (between 50th & 51st), New York, NY 10022
From the outside, St. Patrick's Cathedral is an impressive display of architecture that captivates tourists. You can also take a guided tour if the interior of the cathedral to learn more about the history and structure of the building. Tours take place at 10am on specified days. Check the website for more information.
>> Get tickets for the St Patrick's Cathedral Official Tour here.
12. South Street Seaport
Address: One Seaport Plaza, 19 Fulton Street, New York, NY 10038
Once a busy trading port for the city, the South Street Seaport has been renovated and restored to preserve the historical significance of the area and bring it back to life. It's a great place for beautiful views of the Brooklyn Bridge.
At the seaport, there are quite a few restaurant and shopping choices. There are outdoor exhibits, events in the summer, a farmer's market stall, and bike tours.
13. Metropolitan Museum of Art
Address: 1000 5th Ave, New York, NY 10028
The Metropolitan Museum of Art, often called the Met, is the largest art museum in the United States with 17 acres of space, and it receives millions of visitors per year.
The permanent collection contains works of art from classical antiquity and ancient Egypt, paintings and sculptures from nearly all the European masters, and an extensive collection of American and modern art, plus American abstract expressionist paintings. That's not to mention any traveling exhibits that are going on during your visit.
There are over 2 million objects contained in the museum, so expect to spend a bit of time there. It's a great activity for a rainy day.
>>Get tickets for a Met Tour here.
14. 9/11 Memorial & Museum
The National September 11 Memorial & Museum is a tribute to the lives that were lost in the 2001 and 1993 attacks on the World Trade Center. It is an extensive complex that includes reflecting pools situated on the ground where the buildings once stood, as well as a museum.
The memorial is free to visit and is open every day from 7:30am to 9pm. You must purchase tickets for the museum which cost $26 (subject to change), and can be purchased online. Save 42% off general Museum admission and visit five other top New York City attractions with New York CityPASS.
⇒ Get tickets for this 9/11 Memorial and Ground Zero Tour with optional skip-line 911 museum tickets.
15. Rockefeller Center
Address: 45 Rockefeller Plaza, New York, NY 10111
The most iconic view of Rockefeller Center for visitors takes place during the winter when the plaza turns into a skating rink, but the plaza also houses a farmer's market, dozens of shops and cafes, plus the popular tourist attraction, Top of the Rock Observation Deck.
Top of the Rock offers 3 decks (both indoor and outdoor) with unobstructed 360-degree views of the city skyline from 70 stories up. It's open every day from 1pm to 9pm. Adult tickets are $38 + tax (subject to change).
Book your Top of the Rock Observation Deck tickets here. This ticket is flexible, so you can show up whenever you're ready.
16. Radio City Music Hall
Address: 1260 Ave of the Americas, New York, NY 10020
Radio City Music Hall is an entertainment venue located in Rockefeller Center. The Music Hall opened to the public in 1932 with a stage show. It then morphed into a theater for first-run movies, and now features concerts and live stage shows.
>> You might want to check out the Radio City Music Hall Stage Door Tour.
17. Chelsea Market
Address: 75 9th Ave, New York, NY 10011
One of my favorite things to do in Manhattan is walk through food halls and markets. Chelsea Market is one of the best in the city. Located in the Meatpacking District near the Chelsea neighborhood, the market has over 35 vendors in a one-square-block space. There are so many choices and things to see that it's possible to spend half a day walking around in there.
If you're going to walk the highline, stop by Chelsea Market before or after for lunch or a snack. Trust me, you don't want to enter the market on a full stomach. The Corkbuzz Wine Studio is great for an afternoon tasting and the Doughnuttery for a sugary treat. Lobster, tacos, noodles? You'll find it all here.
>> Get tickets for a Chelsea Market and High Line Food Tour here.
18. Take a City Brew Tour
Did you know that there are tons of craft breweries in New York City? One of the best ways to sample the beer while having a great time is to take a City Brew Tour. Experience NYC's beer brewing roots that date back to pre-prohibition as you explore by van what's fermenting in the different neighborhoods of Brooklyn & Queens. Get VIP Behind-the-scene tours of your favorite breweries such as Brooklyn Brewery, Circa Brewing Co., Five Boroughs Brewing and many more!
Enjoy up to 12 beer samples
VIP access at 3 stops in Brooklyn
Paired Snack
City Brew Tours Swag
Local knowledgeable guide
Light walk between breweries >1.25 miles
Convenient starting point (Metro card included)
19. Chinatown
Manhattan's Chinatown is a neighborhood wedged into Lower Manhattan between Little Italy and the Civic Center. Chinatown in NYC is one of the oldest and largest populations of Chinese immigrants in the West. The densely packed streets are filled with shops and markets.
⇒ Book a Chinatown and Little Italy food fest tour.
20. Grand Central Terminal
Address: 89 E 42nd St, New York, NY 10017
Despite its name, Grand Central Terminal is not just a train station anymore. The main concourse in the center of the station is a huge space that is often used as a meeting place. There are dozens of shops, cafes and restaurants to explore. On the dining concourse, you'll find many more restaurants, including The Oyster Bar, which is the oldest business in the terminal.
Just around the corner from Grand Central, you'll find the The Escape Game. If you haven't done one of these fun games, you really should add it to your itinerary. You choose the type of adventure you want to have, then you and your team will have 60 minutes to find clues, solve puzzles, and ultimately complete a mission and escape.
⇒ Book an Escape Room game.
21. The Battery
The Battery (formerly known as Battery Park) is a 25-acre public park located at the southern tip of Manhattan. It affords a wonderful view of the Statue of Liberty and has a nice foot path for a stroll, plus plenty of open space for relaxing on the grass. There are always artists selling their art. And there's a SeaGlass carousel and play area.
The Battery is where you'll access the Staten Island Ferry (which in itself is a great touristy activity in Manhattan) and the ferries that service Ellis Island and the Statue of Liberty.
22. The Cloisters
Address: 99 Margaret Corbin Dr, New York, NY 10040
The Cloisters, a smaller second location of the Metropolitan Museum of Art, is located in Fort Tryon Park in Upper Manhattan. It contains an extensive collection of Medieval European art, architecture and gardens. If you buy a ticket at the museum ticket counter, the amount you pay is up to you. The ticket includes same-day admission to The Met Fifth Avenue, The Met Breuer, and The Met Cloisters.
23. Madison Square Garden
Address: 4 Pennsylvania Plaza, New York, NY 10001 Website
Madison Square Gardens is a multi-functional arena in the heart of the city. The Garden is used for professional basketball and ice hockey, as well as boxing, concerts, ice shows, circuses, professional wrestling and other forms of sports and entertainment.
24. American Museum of Natural History
Address: Central Park West & 79th St, New York, NY 10024
The American Museum of Natural History was founded in 1869 and has become one of the preeminent museums of natural history in the world. Museum exhibits include the famous fossils and dinosaur halls, earth and planetary, birds and reptiles, biodiversity and the environment and human origin and cultural halls.
The museum is open Wednesday to Sunday, 10am-5:30pm. Tickets must be purchased online in advance, so plan ahead. >> Book your tickets here
25. Times Square
Everyone has seen the flashing billboards of Times Square. It is not only a major commercial intersection, it is a true icon of New York City and often the first thing people think in relation to the city. Times Square is located at the junction of Broadway and Seventh Avenue. It stretches from West 42nd to West 47th Streets. When you find yourself walking around that area, make sure you know how to speed walk or you might get trampled by the crowds!
26. Carnegie Hall
Address: 881 7th Ave, New York, NY 10019
Carnegie Hall is world-famous concert venue that brings in the world's best orchestras, singers and musicians year-round. Many visitors choose to see a performance at Carnegie Hall as part of their experience in New York City. Check their official website for events and performances.
Tours to Book in New York City
6 Essential NYC Travel Tips You Need to Know Before You Go 🚕
New York City awaits! Before you dive into the Big Apple, make sure you're prepared with these 6 essential travel tips for a seamless, unforgettable experience 🌆🍎
Master the Subway 🚇: Get around NYC like a local with their extensive subway system (here's a map!) – save time and money by familiarizing yourself with the schedules. Fare for most riders on subways and local, limited, and Select Bus Service buses is $2.75.
Pack Comfortable Shoes 👟: With so much to explore, you'll be walking a lot! Bring supportive, comfortable walking shoes for all the sightseeing and adventures.
Expect Unexpected Weather 🌦: New York City weather can be unpredictable – pack layers and be ready for anything from sunshine to sudden showers.
Stay Street Smart🚦: Keep your belongings secure and be aware of your surroundings in crowded areas to ensure a safe and enjoyable trip. Travel scams are real.
Discover Hidden Gems 💎: Venture beyond tourist hotspots to find local favorites and unique experiences – don't be afraid to explore the city's diverse neighborhoods!
Embrace the Fast Pace 🏃‍♂️: NYC is always buzzing with energy, so prepare to keep up with the vibrant, fast-paced lifestyle and make the most of your time in the city.
Related Articles
Like this post? Why not save it to Pinterest?
FOLLOW US on Pinterest, Instagram, Facebook for more great travel inspiration and tips.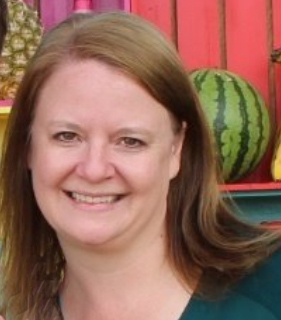 Laura Lynch, creator and writer of Savored Journeys, is an avid world traveler, certified wine expert, and international food specialist. She has written about travel and food for over 20 years and has visited over 75 countries. Her work has been published in numerous guidebooks, websites, and magazines.