Barcelona is constantly alive with activity and excitement. La Rambla teems with people enjoying a stroll, heading out with a group of friends, and taking in the sights of the city. The Gothic Quarter tells the story of Barcelona's ancient past with its narrow streets and medieval architecture.
All around the city are the famous works of beloved architect Antoni Gaudi, like Sagrada Familia. These are a few of the areas that tourists absolutely love about Barcelona and can't seem to get enough of.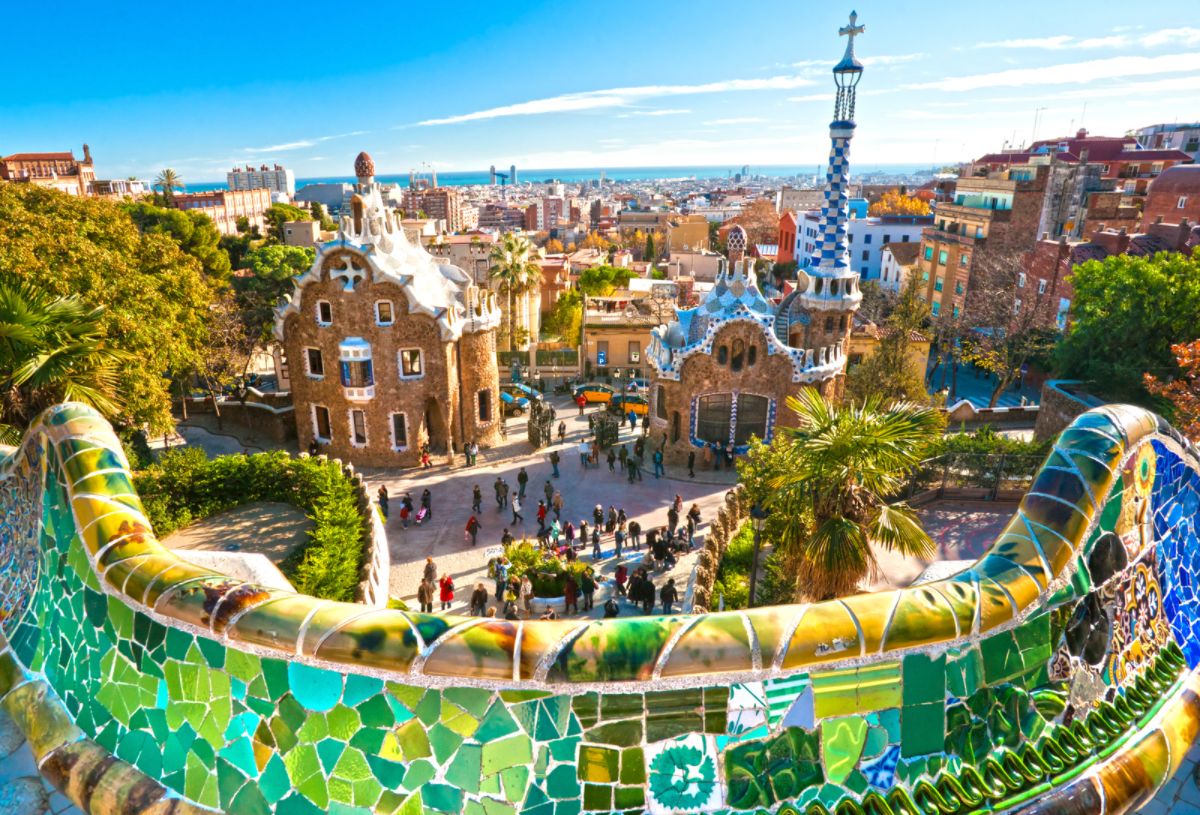 Whether you're visiting Barcelona for a few days or a few weeks, you'll find our essential travel guide to Barcelona very useful. It contains all the best things to do in Barcelona, places to eat and drink, and even includes our top picks for where to stay, all in one short infographic.
If you're looking for where to eat in Barcelona, check out this post for top restaurants, and we also love going on a food tour in Barcelona to learn where to go back during your stay. Here's a great 3-day Barcelona itinerary.
If your plans take you to other parts of Europe, check out our how to plan a trip to Europe guide.
» Want more info on what to eat in Spain? Check out our Spain travel guide. I highly recommend a pinchos crawl in Logrono or pintxos in San Sebastian, in Northern Spain. If you're going to Southern Spain, find out where to eat tapas in Seville. And don't miss a trip to the Rioja wine region.
What to Do in Barcelona
I love Barcelona for the sheer number of things there are to do there. You will not have a quiet moment, unless you plan it into your itinerary.
For me, it's all about trying all the great foods Barcelona is known for, so the first thing I recommend is taking this Tapas and Wine Experience Small-Group Walking Tour. It's about 3 hours long and is a great introduction to Barcelona and it's food and wine.
If you want to see the Sagrada Familia (and of COURSE you do!), it's always a good idea to book ahead for priority access, so you can avoid standing in the atrocious line. This is a good one to book: Priority Access: Barcelona Sagrada Familia Tour.
Other popular things to do in Barcelona include:
Visit Park Güell, Casa Mila, and Casa Batlló – all Gaudi's amazing masterpieces
Walk along Las Ramblas from Plaça de Catalunya down to the waterfront
Go to the beach – Barcelona has beautiful beaches that stretch for miles
Eat your way around La Boqueria – this market has been around forever and there are dozens of places to eat both inside and out.
Visit the Barcelona City History Museum – you'll go underground to see the remains of the Roman sites that are long since buried
Go on a wine tasting trip to try wine and Cava outside Barcelona. Here's a tour you can book: Wine and Cava Day Trip from Barcelona
Other Notable Attractions
Aside from the top attractions mentioned earlier, there are still several other notable attractions in Barcelona that you should consider visiting during your one day itinerary.
If you're a fan of art and architecture, you should not miss Casa Batlló and Casa Milà, two of the most famous buildings designed by the renowned architect Antoni Gaudí. Casa Batlló is known for its colorful facade and unique rooftop, while Casa Milà, also known as La Pedrera, features a wavy stone facade and a stunning rooftop terrace with chimney sculptures.
For those interested in art, the Picasso Museum is a must-visit. The museum houses an extensive collection of works by Pablo Picasso, including paintings, sculptures, and ceramics. You can also visit the El Born neighborhood, where you can find several art galleries and boutiques.
If you're a football fan, you can visit the Camp Nou stadium, home to FC Barcelona. You can take a tour of the stadium, visit the museum, and even step onto the pitch.
Montjuïc Hill is another off-the-beaten-path destination that offers stunning views of the city. You can take a cable car to the top, where you can find several attractions, including the Montjuïc Castle, the Joan Miró Foundation, and the National Art Museum of Catalonia.
Passeig de Gracia is a popular shopping street that features several high-end boutiques, including Gucci, Louis Vuitton, and Chanel. You can also find several notable buildings along the street, including Casa Batlló and Casa Milà.
Plaça Catalunya is Barcelona's main square and a bustling hub of activity. You can find several shops, restaurants, and cafes in the area, as well as several notable buildings, including the Barcelona Cathedral.
The Gracia district is a charming neighborhood that is known for its bohemian vibe and narrow streets. You can find several shops, cafes, and bars in the area, as well as several notable buildings, including the Casa Vicens and the Parc Güell.
Tours to Go On in Barcelona
We always schedule at least a few tours with local tour guides when visiting Barcelona. It's a great way to learn more about the city and find all the great places to go during the rest of our trip.
Here are some of the top tours we recommend:
How to Get to Barcelona
Most international flights will come into El Prat Josep Tarradellas Airport (BCN). From there, it's a 20-minute taxi ride or 30-minute train ride to the city center.
Another option is to take the Aerobus, the airport express bus. It comes to the airport every You can't miss it – it has Aerobus across the side of it. They park right out in front of the terminal. The main bus stops in Barcelona city center are at Plaça de Catalunya and Plaça España. The cost is €5.90 for a single and €10.20 return.
For the train, the RENFE train runs every 30 minutes between the city and the airport. It takes about 25 minutes. You can catch the train from Clot, Passeig de Gràcia , or BarcelonaSants.
What to Eat & Drink in Barcelona
Barcelona is full of options for eating and drinking, from high-end restaurants to food markets, and tapas bars. You'll want to get ready for a giant list of things you need to try while you're there.
A few of the foods you must try in Barcelona are:
Pimientos de padron
Tostados
Patatas Bravas
Brocheta de Camarones
Bombas
Navalles
If you're looking for a more sophisticated meal, there are a lot of fine-dining restaurants that will blow your mind, like Caelis, Moments, Alkimia, and Cinc Sentits. Be sure to make reservations well in advance to get a table.
Craft beer is also very big in Barcelona. You can make a day of it and visit some of the top craft breweries, like BierCaB, Ale & Hop, BlackLab, and Garage Beer Co.
Where to Stay in Barcelona
There are a couple of things we've come to expect from hotel rooms in Spain. One is that the walls and floors are typically not well insulated, so you can hear your neighbors in their rooms, in the hall, walking around, etc. Another is that the beds are not as soft or comfortable as in U.S. hotels. As long as you understand those two things, your expectations will be set appropriately.
Here are our recommended hotels in Barcelona. Please feel free to use any of these links to read reviews, see prices and book your stay (they are affiliate links that help us keep the lights on around here): For more choices, check out these Hotels in Barcelona, Spain
Check out this post for what to do in Barcelona with kids.
Hotel Indigo
4-star hotel in the middle of the action in Plaza Catalunya, with a pool and Gaudi-inspired lobby.
W Barcelona
5-star beachfront hotel in Barceloneta, with a full-service spa, 3 restaurants and 2 bars.
Hotel 1898
4-star hotel with a restaurant, 2 bars/lounges and an indoor and outdoor pool.
Essential Travel Guide to Barcelona
You might also like:
Like this post? Why not save it to Pinterest?
FOLLOW US on Pinterest, Instagram, Facebook for more great travel inspiration and tips.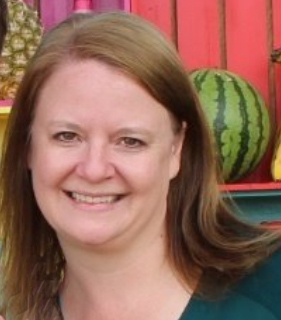 Laura Lynch, creator and writer of Savored Journeys, is an avid world traveler, certified wine expert, and international food specialist. She has written about travel and food for over 20 years and has visited over 75 countries. Her work has been published in numerous guidebooks, websites, and magazines.