Tokyo is one of the most vibrant cities I've ever been to. There is so much going on at all times of the day and night. It can be chaotic and crazy, but fun and exciting all at the same time. There are so many great restaurants and izakayas to try, and the food is more varied and exciting in Japan than almost anywhere else in the world.
Visiting Tokyo is something everyone should do at least once, but planning for the trip can be very overwhelming, due to the language barrier and the sheer amount of things to do. This travel guide to Tokyo will help you find the gems and the must-dos.
That's why we've put together this shortcut travel guide to Japan, so you can quickly find what the top things are to do, plus where to stay and where to eat all in one spot. This guide will help you plan your trip the easy way.
Start Planning Your Trip to Japan
There are a lot of moving pieces to planning a trip to Japan. You can use the tools below to start booking the necessary things:
Buy flights. We recommend using Skyscanner or Expedia to find the best flight deals. Check out our guide to finding the best airfare for additional tips.
Get your Japan Rail Pass. You can buy it online here
Hotels
Best Tours to Book
Japan Itineraries
If you have longer to spend in Japan, you can expand this itinerary to any length you wish.
Planning a Tokyo Trip
If you're thinking about a trip to Tokyo, check out our one-stop travel guide to Tokyo for the best places to stay, things to do, and places to eat and drink. We aim to make your planning a little bit easier!
Use our itineraries (linked above) to plan your own trip in Tokyo or go on a guided tour where all the details and arrangements are left up to someone else.
Guided Tour of Japan
The language barrier in Japan can be quite daunting. Guided tours are a great way to experience a country you're not completely comfortable in. If you think you'd feel more comfortable in the hands of an experienced guide, you might want to check out one of the tours operated by Japan and More.
For more information, visit the Japan and More's website. You'll get $100 off the cost of your tour by using our coupon code.
Use coupon code: SAJN for $100 off
Where to Stay in Tokyo
We found that staying in Shinagawa was a fantastic location. We did stay in other locations throughout the city, but none of them was as convenience as Shinagawa. It's on the JR Yamanote line that circles the city, and is the easiest way to get around.
We recommend the Intercontinental The Strings Tokyo Hotel. It's a large hotel with nice rooms. And it couldn't be in a better location. They have everything you could need there and it's really convenient. (Read reviews on Trip Advisor or click here to book your stay.)
An alternative at half the price is the Shinagawa Prince Hotel (Read reviews on Trip Advisor.)
For more hotel options, see our full Tokyo hotel guide or check Booking.com for other hotels in Tokyo.
Where to Eat in Tokyo
There are so many many many restaurants in Tokyo that it's nearly impossible to even scratch the surface when you're visiting. Just keep in mind that there are all types of food to enjoy, so you'll want to keep an open mind about trying things you may not like the looks of.We have a great 3-day Tokyo itinerary for food lovers that we highly recommend. It gives you where to eat and drink as well as what to do in Tokyo.We recommend:
Most travelers also want to include a tea ceremony in their plans. If you're interested in booking a tea ceremony, check out these great options from AirKitchen.
What to Do in Tokyo
Asakusa & Nakamise Dori
With its temple market, old-fashioned amusement park, and traditional shops and restaurants, Asakusa preserves the charm of old downtown Edo better than anyplace else in Tokyo. Stop for a look at the Kaminarimon Gate with its 220 pound lantern. It's pretty impressive. From here, you'll see the many shops of Nakamise Dori.
Expect to find mostly just little knick knacks and souvenirs here, but it's fun to browse among the shops. If you have extra time, why not become a sumo by taking lessons while you're in Asakusa. The shops on Nakamise Street close at night, but you can explore the nightlife in Asakusa after dark, too!
Join the Izakaya foodie tour with a local guide! You can visit hidden local bars at the backstreet, and enjoy drinking delicious authentic Japanese food like locals.
Tokyo Skytree
The Tokyo Skytree is a twenty minute walk across the Sumida River from Asakusa, but in August when we were there, it was too hot to walk, so we took the train. You want the TOBU Skytree line. It's just one stop. There are various ticket options. See the link above for more info.
If the line is really excruciatingly long, I recommend the slightly more expensive ticket for foreigners that can be bought on site that allows you to bypass the line. We saved at least an hour that way for what was like $10. You can also click here to purchase "Skip the Line" tickets in advance. This will save you even more time and money.
Shibuya Crossing at Shibuya Station
If you're into high-end shopping, you can stop in Ginza for some retail therapy, but we just used it as a transit point. Take the Ginza line to Shibuya. You've probably heard of Shibuya Crossing.
This intersection, outside the Hachiko exit of the Shibuya Station, is renown as the world's busiest intersection. When the light turns red and the walk sign lights up, get ready! You have to see it to believe it.
Tsukiji Fish Market
One of the top things on any food-lover's itinerary in Tokyo should be a tour of Tsukiji Market. It is not only one of the largest and most diverse food markets in the city, it also has a very long history. Recently, the fish market moved to a new location, but the outer market of Tsukiji still carries on in the original location.
We suggest booking a tour of the market. You'll be shown around the outer market, sample a ton of interesting foods, and indulge in a delicious sushi lunch.
Tours to Book
Want to plan ahead and book some of the activities in our guide so you're ready to hit the ground running when you get to Tokyo? You can use the links below to pre-book activities. Save time and money! (Disclaimer: these are affiliate links from which I will make a small commission)
Check out this quick guide for other great things to do in Tokyo.
Essential Travel Guide to Tokyo
FINAL THOUGHTS
There's so much to see in Tokyo. Be sure to print this travel guide to Tokyo and take it with you so you don't miss out on any of the top things to do or places to eat in Tokyo. Click below to visit our other posts on Japan:
Pin it for later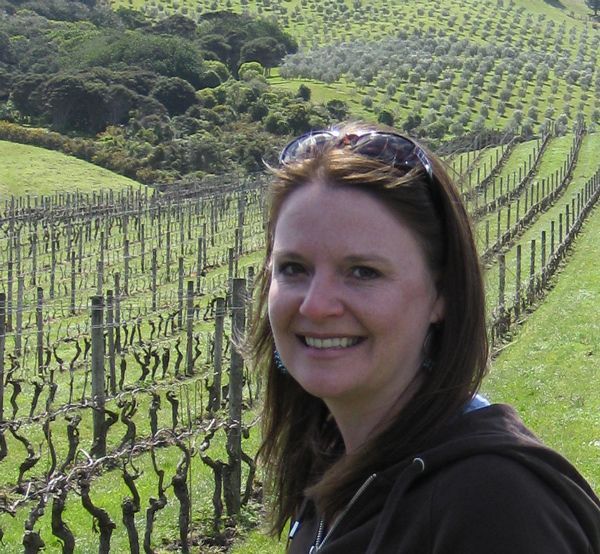 Laura Lynch, creator and writer of Savored Journeys, is an avid world traveler, certified wine expert, and international food specialist. She has written about travel and food for over 20 years and has visited 70+ countries.