We spend a lot of our time traveling in a typical year, but sometimes it's not possible to be traveling. That makes us crave traveling even more, but it doesn't mean we can't get our fix with these travel-related things to do at home. If you can't get out and travel, these activities will help you feel immersed in the world of travel from your own home, no flight required.
We've been participating in travel trivia night and hosting our own wine tasting at home frequently these days. It's super fun.
» We also have a list of great online games to play on Zoom and video conferencing, as well as numerous suggestions of non-travel related ways to stay entertained at home.
1. Travel Trivia Night
One of our favorite activities to do at home that is travel related is to hold Travel Trivia Night with our friends and family. This one will test your knowledge of the world and the fascinating things you see and eat on the road.
To put together your own trivia night, you'll need to invite some guests and host your trivia night through an online video conferencing tool like Zoom, Facebook Messenger, or Google Meet. You can also hold this travel trivia night in person at your home, if all the participants can get together in one place.
If hosting trivia night online, you'll just need to do the following:
Get everyone on a call together
Share your screen with your guests and display the quiz presentation
Click through the presentation, giving everyone about 40-50 seconds to formulate their answers
Ask everyone to write their answers down so they can calculate their own score at the end, or have them submit their answers to you via Google form or sending you the answers via email.
Tally up the scores at the end and announce the winner
The most difficult part of hosting a travel trivia night yourself is coming up with the questions. I've taken care of that issue for you. I've created a free travel trivia presentation in PDF form that you can use for your own travel night. The quiz has 21 questions and it takes about 1 hour to play through.
» Download our Travel Trivia Presentation (PDF, 7MB)
2. Go on a Virtual Tour
Since traveling to far flung destinations has become difficult, thanks to the global pandemic, our desire to travel and see the world has been put on hold a bit. But that shouldn't stop you from seeing and experiencing new destinations. If you can't go in person, you can take a virtual tour! 
One of our favorite tour companies in Japan, MagicalTrip, has set up a number of Japan Virtual Travel Tours by Locals that you can purchase through their site. These tours are aimed at introducing unique Japanese lifestyle, culture or history from a local's point of view. 
A few of the tours that we're excited to try are:
The virtual tour takes place on Zoom. After you book, you'll receive an email with a video call link and details on how to join.
More Virtual Tours to Take:
Machu Picchu in Peru – this is a really cool free virtual tour that you can walk through on your own at home. There are views and explanations to help you enjoy the tour.
Vatican Museums in Rome – With this free virtual tour, you can see the Vatican museums without having to stand in hour-long lines to get in.
Yellowstone National Park – If you've never been to Yellowstone, you can view it on this virtual tour.
3. (Re)Discover Your Own City
It's a little silly to say, but when you live in a city you often don't explore it like a visitor would. For instance, we've lived in London for nearly 4 years and we are now finding and exploring dozens of interesting sights, buildings, and parks that we never spent time on before, like the Christchurch Greyfriars building remains shown above, which is less than a mile from our flat.
If you live in a big city, you can do a walking tour of interesting and lesser-known sights around you. Often you'll find free guides to walking tours in large cities around the world online. Look up your city and see what places you can explore near you.
If you live in London, we have a one-day walking guide that will take you past all the major touristy sights in the city. If you're a local, it's quite likely that you've seen these places dozens of times before, but now you can explore them with a new perspective. We also have a guide to major landmarks in London that you can explore on foot.
4. Organize Your Travel Photos & Videos
One of the best ways to look back on your previous travel and remember all the memories you made and the great places you've seen is to sort through your travel photos. If you're like me, whenever you come back from a trip, you download the photos and then promptly forget about them.
I never seem to have time to go back and sort them, delete the bad ones, and find ways to use the good ones. All those memories are just stored up in a dark folder somewhere, never to be seen again.
When you're missing travel, spend a little time immersing yourself in the memories while also doing yourself a favor by sorting through and organizing your travel photos. This is also a great way to choose photos that you can have framed to put up on your walls at home.
Here are a few great tools you can use to organize photos:
5. Make Travel Photo Books
If you're still in to scrapbooking physical photos, the previous task of organizing your photos will help you sort through and choose the ones you'd like to print to make photo books out of.
We like to make travel photo books online these days. You can upload your images into Shutterfly and use their awesome software to create fun memory books that they'll print into a hardbound book and mail to you. What a fun way to spend your time remembering your travel stories and creating something to share with friends and family.
6. Organize a Wine Tasting
The thing we miss the most in the world is wine tasting. We have spent a lot of time exploring wine regions and tasting wine all over the world, so when we had to cancel our meticulously planned wine-tasting trip to Mendoza, Argentina, in April, we were incredibly sad. But that's just a reason to organize our own wine tasting!
We used to host blind wine tasting parties at our house for our friends in Seattle. We've got the full instructions here on how to set this up. Your wine tasting doesn't have to be blind, if you don't want it to be. It's fun to just pick out 3-4 bottles of wine from one specific wine region of the world and enjoy the experience of tasting through them.
If you'd like some recommendations, I'd go with wines from Bordeaux or from one of the great wine regions of South Australia, or how about going micro with wines from the Willamette Valley in Oregon. You can start your tasting by reading through our notes on the region (just click on those links)!
If you're doing this with friends, have everyone bring a bottle of wine from the region you choose and share a little bit about it with the group before you taste it.
7. Online Cooking Classes
Cook with expert chefs from around the world all from your own kitchen. An online cooking class is a fun and interactive way to learn about a new food culture and get hands on making dishes that you can serve for dinner. We love going to cooking classes in new destinations, like this one we did in Tuscany.
If you're going to be at home doing the cooking anyways, you might as well learn a new skill and try some new food. One of our favorite online cooking school is The Chef & the Dish. They have multi-location cooking classes that bring people together across multiple locations on one video chat.
Everyone on the call can engage and cook up something great. You can cook alongside a chef who's based in Italy, Thailand, Spain, Brazil, and more – via video conference. Here are a few we recommend trying:
CONCLUSION
With so many great travel-related things you can do at home, you'll never have to feel like your travel addiction isn't being fed. We're excited to spend extra time taking part in these activities, and we hope you are too.
Have you done one of these activities? We'd love for you to share your comments.
Like it? Remember where you found it by pinning it for later!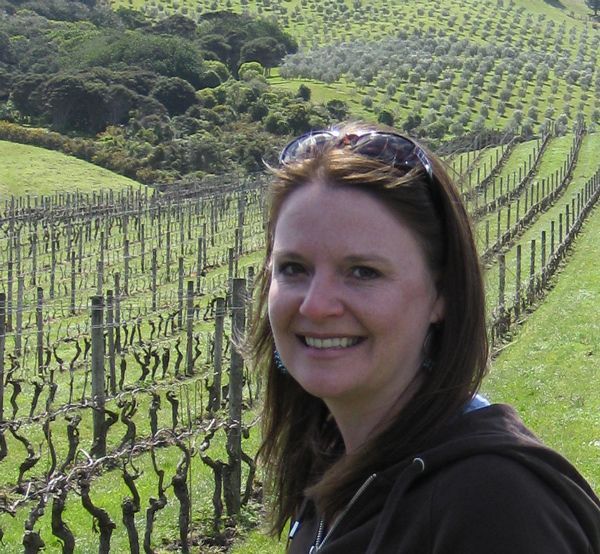 Laura Lynch, creator and writer of Savored Journeys, is an avid world traveler, certified wine expert, and international food specialist. She has written about travel and food for over 20 years and has visited 70+ countries.