One of the top activities on most tourist's to-do list while in Tokyo is the Tsukiji market food tour. This incredibly popular fish market opened in 1935 and operated in the Tsukiji area until 2018 when it moved and became known as Toyosu Market. Despite the fish market's move to a new location, the Tsukiji outer market area is still populated with dozens of food stalls and shops.
While the fish auction doesn't operate there anymore, there is still plenty to see and eat in the Tsukiji area and for that reason we highly recommend adding a Tsukiji food tour to your Tokyo itinerary.
If you want to get the most out of your time wandering around, you should definitely go on a food tour and have a local show you around, explain the names and usages of all the traditional foods you've probably never seen before, and act as a translator so you can eat our way around the food stalls with ease.
» We can recommend this 3-hour tour of the outer market area.
You'll get to try dozens of things – you can stop along the way to ask questions, and you'll have a great time learning about all the foods. We went on this tour ourselves and enjoyed every bit of it.
Japan Itineraries
If you have longer to spend in Japan, you can expand this itinerary to any length you wish.
About the Former Tsukiji Fish Market (now Toyosu Market)
Tsukiji Fish Market was in operation in some form since the early 1600s. It was destroyed in a fire in the late 1600s and moved to another area. After a major earthquake in 1926 that again destroyed the market, it was rebuilt in Tsukiji and began operations there in 1935.
The market was divided into two parts, the inner market and the outer market. The inner market was where the wholesalers – over 1,600 of them, and seven auction houses – did their business. The main attraction for visitors in the inner market was the tuna auction that took place at 5:30am most mornings.
This is the part of the market that has moved to the new Toyosu Market. While the auction and market are now in Toyosu, visitors will have an easier time getting in to see the auction, because the new building has a viewing platform, so there's no need for a ticket anymore.
Tsukiji Outer Market
The outer market of Tsukiji is made up of mostly retail vendors like retail suppliers, food shops and restaurants. You can find all manner of traditional Japanese foods at the stalls. Most of these food stalls that were there when the fish market was open are still in operating in the outer market area.
They are selling everything from tiny dried sardines to green tea, Japanese kitchen knives (I wanted to stop and buy a knife so badly, but will have to come back another time to do that), dried bonita, and just about every type of fish you can imagine. You could probably wander through the narrow aisles of vendors for a few hours before you've come to the end.
What to Expect on a Tsukiji Market Food Tour
From the very moment we entered the outer market and laid our eyes on all the food that stretched out before us, we were mesmerized and overly excited for the tasty bites we would try along the way.
Our guide on the tour we recommended above expertly navigated us through the crowds, stopping at many stall that offered samples of products we'd never tried before, like tiny dried sardines that are eaten as a snack, bonita flakes that had just been freshly shaved, and green-tea-coated beans. It was all new to us. We even tried some teriyaki grasshoppers!
Tomagoyaki (Japanese omelet)
One of the specialties in Japan that we saw often around the market and at sushi restaurants is called tomagoyaki, which is a Japanese omelet that is made into several layers in a special pan. We tried both a savory and sweet version. If you like eggs, you'll definitely love this omelet. At the market, it was served on a stick for easy eating while walking!
Satsuma-Age (Fried fish cakes)
We stopped at a stand that was selling fried fish cakes. They had a choice of scallop, squid, shrimp, or squid and octopus. Nick had scallop. I had squid and octopus. Mine was delicious. The batter is made with flour and seasonings, then mixed with the fish and deep fried. It makes a handy little snack that can be reheated whenever you're ready to eat it.
Fresh Oysters
We could tell we were approaching a very popular vendor from the crowd that had formed around it. This is the best way to find good things to eat. It might seem like a better idea to avoid the crowd, but you'll likely be missing out on something special. This stand was selling fresh oysters, sea urchin and a few other things right from their stall.
Bonita Flakes
One of my favorite things to see at the market was the dried Katsuobushi block. Katsuobushi is smoked, dried and fermented bonito fish that is used in all kinds of dishes in Japan, especially dashi broth. We see it most often already shaved and sold in a packet as bonita flakes.
Eating Fresh Market Sushi
At the end of the tour, you will be able to try some of the famous fish market sushi. There are numerous Tsukiji sushi restaurants nearby to sample the freshest sushi you can get anywhere in the world. We passed a few of the incredibly popular sushi stands that are in the outer market, where dozens of people had been standing in line for what was likely hours, and I just felt bad for the gullibility of those people.
The only possible variable is the skill of the sushi chef, which basically comes down to knife skills. Is is really possible that the cut of a knife is worth waiting additional hours for? I'll leave that up to you, but for us, it seemed pretty silly to wait in a line when there was amazing sushi waiting for us just a few blocks away.
The vast amount of choices for sushi is overwhelming. We wanted to try everything! There were probably at least a hundred sushi restaurants within a few block radius of Tsukiji and each one has an extensive menu featuring dozens of types of fish. We were spoiled for choices.
Check out our full guide to eating sushi in Japan.
Tips for Visiting Tsukiji Fish Market
Here are some important pointers for visiting the market:
Book a Tsukiji market tour with Japan Wonder Travel. You won't regret it!
Wear appropriate shoes. Something comfortable for all the walking.
Always ask the vendors for permission before taking photos. Be polite.
Have a sense of adventure and try things!
Watch Our Video!
Here is some footage that we took during our tour of Tsukiji market to give a brief and somewhat shaky/wobbly idea of what it's like.
A huge thank you to Japan Wonder Travel and our guide Tae for providing us with this fantastic insight into Tsujiki Fish Market.
Staying in Japan Longer?
If you've been wanting to plan a trip to Japan, but don't know where to start, we recommend looking into a guided tour with Japan and More. They offer anywhere from 7-21 day trips to discover all the best parts of Japan with a very small group, and the planning is taken care of for you.
PRO TIP: If you are planning to visit more places in Japan (like a round trip from Osaka or Kyoto to Tokyo), I highly recommend taking a look at the Japan Railpass. If you've done any research on traveling in Japan, you've already found out how expensive it can be. The railpass can only be purchased by tourists (before you arrive), and it will save you a lot of money over buying separate tickets, plus save you the hassle of buying the tickets each time. You can read all about it here.
Start Planning Your Trip to Japan
There are a lot of moving pieces to planning a trip to Japan. You can use the tools below to start booking the necessary things:
Buy flights. We recommend using Skyscanner or Expedia to find the best flight deals. Check out our guide to finding the best airfare for additional tips.
Get your Japan Rail Pass. You can buy it online here
Hotels
Best Tours to Book
Like this post? Why not save it to Pinterest?
FOLLOW US on Pinterest, Instagram, Facebook for more great travel inspiration and tips.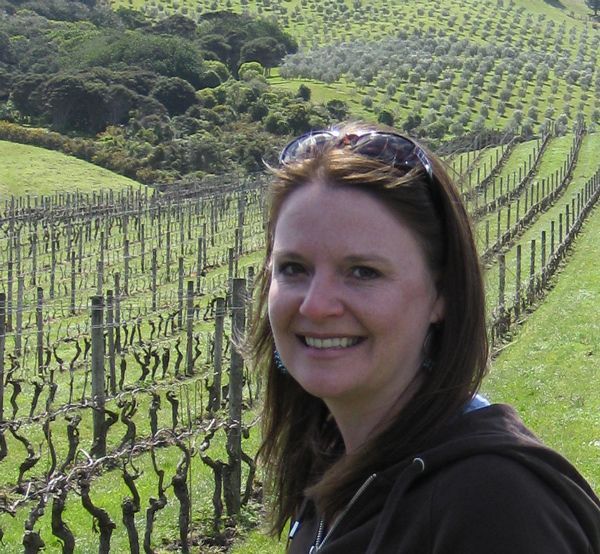 Laura Lynch, creator and writer of Savored Journeys, is an avid world traveler, certified wine expert, and international food specialist. She has written about travel and food for over 20 years and has visited 70+ countries.