Food tourism is so popular these days. Through culinary tourism, you can learn more about the people in the places you visit and experience their culture firsthand. One of the best places you can travel to for an amazing foodie trip is Turkey.
As one of the most visited countries in the world, Turkey has a lot to offer visitors. From seaside resorts on the Mediterranean Sea, historical sites, welcoming people, rich culture, amazing museums and delicious Turkish dishes, a trip to this county will be quite memorable.
In this post, I will lay out for you the most mouthwatering Turkish dishes you will find in Turkey when you take a culinary journey there. You don't want to miss an opportunity to try these fantastic Turkish foods.
Planning your Itinerary for Turkey? Check out our guides to Cappadocia and Istanbul. And don't forget the foods you must try in Istanbul.
Must-Try Turkish Dishes and Drinks
1. Meze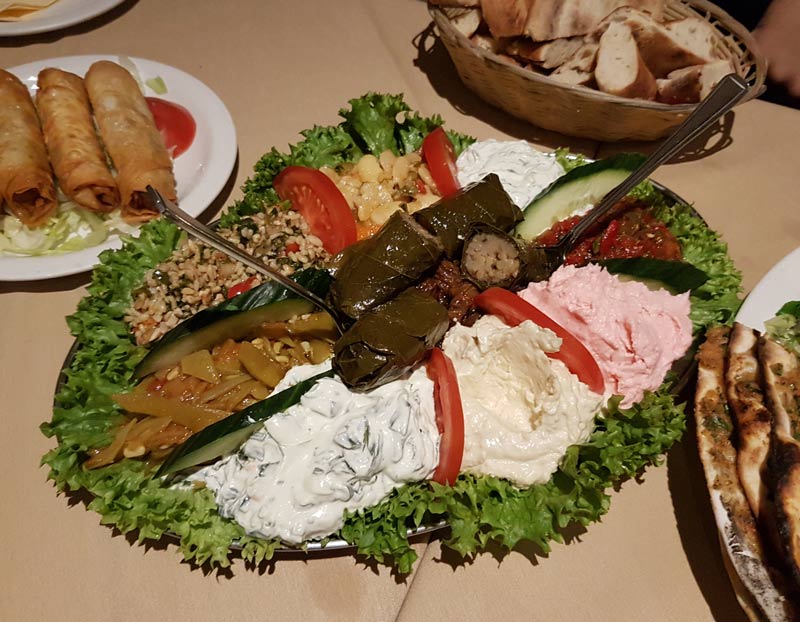 These are more like appetizers that you can order as you have drinks or before a meal in Turkey. The range of meze is wide but most are made from ingredients like yogurt, meatballs, eggplant, white cheese, and rice stuffed vine leaves. Some of the popular mezes that will stimulate your appetite include:
Köpoğlu, which is prepared using fried eggplant cubes, yogurt, and tomato sauce.
Fava, which is mashed broad beans
Muhammara. A dip made from lemon juice, pomegranate molasses, walnuts, and red pepper paste.
Souvlaki (Grilled meat on skewers)
Tarama (Mashed potatoes)
2. Doner Kebab
You cannot leave Turkey without tasting a doner kebab if you do so your trip will be incomplete. Doner kebab is a large piece of meat that is roasted vertically as it rotates. The large rotating kebab is sold in thinly sliced portions that will blow you away.
You'll find it all over Istanbul. There are different types of doner kebab, but by far the most popular is the lamb and beef doner kebab. This can be served with onions, pickles, tomatoes, yogurt rolled up in flatbread or if you like you can have the slices of lamb and beef with no sides.
I recommend you visit Bayramoglu Doner in Istanbul for some of the best doner kebabs. You will pay about 6 to 24 Turkish lira ($1.70 to $6.81) for a meal. The place is open daily from 11am to 11pm.
3. Adana Kebab
In Turkey, you'll find many different types of kebab you can enjoy. Another kebab to add on your must-try dishes is Adana kebab. The kebab is named after one of the cities in Turkey famous for its kebabs, Adana.
The cooking of this kebab is quite interesting. Young male lamb is minced with red peppers and tail fat. The tail fat is used to ensure the lamb doesn't dry up as it cooks. The red pepper makes the kebab hot, so have some water nearby when having this kebab to cool your mouth.
4. Pide
Pide is a Turkish flatbread that's shaped like a canoe with thick crispy edges and filled with feta cheese, seasonings, and sometime lamb and vegetables. A proper pide should be baked in a brick or stone oven.
You'll find pide on many restaurant menus throughout Turkey. It's a pretty popular dish that you'll likely order before your main meal or as a sort of side dish. It can also be found quite often from street food vendors.
5. Manti (Turkish Ravioli)
Foodies around the world are still debating whether this dish is pasta or dumplings. I think because of the way it is served it looks more like pasta. Turkish manti is usually stuffed with chickpeas, lamb, yogurt, and topped with chili powder, ground sumac, garlic, and hot butter to create a very tasty meal.
Some restaurants to sample amazing manti in Istanbul are Casita Mantı Nişantaşı, Bodrum Mantı (Arnavutköy), and Aşkana (Ulus).
6. Baklava
After a Turkish meal if you're looking for the perfect dessert order Baklava. This is the most popular dessert in Turkey. Centuries ago this sweet dessert, which is made from several layers of flaky filo dough held together by honey or rosewater syrup and groundnuts in the middle, was only taken by royalty.
Good thing that is now history and you can enjoy Baklava when in Turkey.
7. Lahmacun
This has been called by some "Turkish Pizza. How it's made resembles making of Italian pizza so probably that's why it got the name. So how is it made? First, a thin flatbread base is made, it is then topped with meat which can be lamb or minced beef, vegetables, herbs, and spices.
You can order lahmacun in different sizes so you can have it as a snack or as a full meal at any time of the day.
8. Balık Ekmek
This is common street food in Turkey. The name is derived from two Turkish words balık (fish) and ekmek (bread) which are the main ingredients used to make this delightful snack.
The snack is prepared from grilled fish, onions, salad placed in between bread. The best place to have balık ekmek is at Eminönü square, straight from boats which have just-caught fresh fish.
9. Turkish Tea
The Turks love taking tea and everywhere you go to in Turkey you will see people consuming it. While sightseeing or shopping, don't be surprised if you're offered tea by the locals so be prepared to drink a lot it while on vacation.
If you're invited to a Turkish home the host will also always serve you with freshly brewed tea. Turkish tea is prepared using "çaydanlık", which is two stacked kettles designed for tea preparation, one large and another small.
Water is first boiled in the lower larger kettle, once it gets to the boiling point some of the water is poured in the smaller kettle at the top. Several teaspoons of tea leaves are then added to the water in the small kettle to produce a very strong tea which you're served.
If you find it difficult to drink strong tea you can use the water left in the larger kettle to dilute the tea to your liking. You can also add sugar to improve the taste. Turkish tea usually doesn't have milk. As a tradition tea is served in small tulip-shaped glasses and a sauce.
These glasses show the color of the tea, and you should hold them by the rim to avoid burning your fingers given the tea is served boiling hot. You can have the tea with acıbadem kurabiyesi, these are traditional Turkish biscuits made from almonds, egg whites, and sugar.
10. Turkish Coffee
Turkish coffee is quite a bit different than American coffee. It's made with a method that uses very finely ground coffee beans that are stirred directly into the water and heated on a stove in a copper pot called a cezve. Once the coffee comes comes to a boil, and has built up a bit of froth on the top, it is served immediately.
The coffee is served in traditional cups called kahve finjanı. Of course, these days it's served in all manner of modern coffee cups. When the coffee is poured, the grounds are left in the coffee, and end up forming a thick layer at the bottom of the glass.
Turkish coffee is often served sweet. You have to ask for it less sweet or with no sugar, if you prefer.
Final Words
When in Turkey, forget about your love for fast-food. You'll feast on burgers and chips when you get back home. Simply enjoy some Turkish cuisine while on holiday. There is a wide variety of foods you can try during your stay in the country without getting bored!
Like this post? Why not save it to Pinterest?
FOLLOW US on Pinterest, Instagram, Facebook for more great travel inspiration and tips.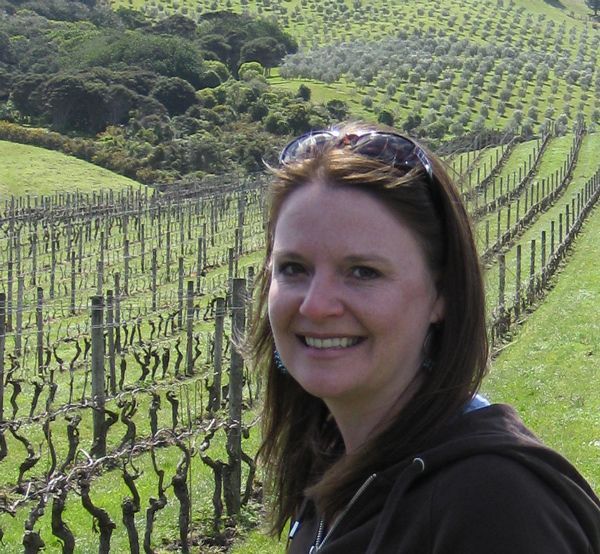 Laura Lynch, creator and writer of Savored Journeys, is an avid world traveler, certified wine expert, and international food specialist. She has written about travel and food for over 20 years and has visited 70+ countries.