When I'm vacation deprived, I spend time looking up dream vacations and pretending I'm about to head off to a gorgeous tropical island or on an exotic trek through Southeast Asia. I call it fake vacation dreaming, and I used to do it quite often.
But now fake vacation dreaming has a rival. Twitter travel chats.
These Twitter travel chats are a whirlwind of creative travel ideas, tips, rants and shared memories from hundreds of vacationers around the world. It's exhilarating. And it's also a really great way to meet like-minded people, network with fellow travel bloggers and enthusiasts, and gather new travel ideas. I'm totally hooked.
How to Participate in Twitter Chats
I love Twitter travel chats so much that I thought I'd share my favorite 10 travel chats with you so you too can participate in the carnival. All you have to do is show up at the designated time and search for the chat's hashtag, then get ready to participate in rapid-fire fashion. To include your tweet in the chat transcript you just include the hashtag in all of your responses.
You might find it nearly impossible to follow along in the Twitter interface, because so many are tweeting at once. I've found that using a Twitter chat tool like Tweetchat, Hootsuite or Tweetdeck make it much easier to participate. They allow you to have control over the stream. You can slow down and pause the stream and take time to read responses and respond to ones that are interesting to you.
I've made quite a few new connections from participating in chats. It's definitely the new fake vacation dreaming.
My Favorite Travel Chats on Twitter
MONDAY
#GirlsTravel
Summary: #GirlsTravel is the first-ever travel-themed Twitter chat exclusively for women. It's hosted by six different travel-savvy ladies and features a new topic each week.
Time: 1pm EST, 30 minutes
More information: http://www.travelgogirl.com/girlstravel/
#TravelPics
Summary: #TravelPics is a travel photography chat, hosted by @AntiTourist, where you can share travel photos corresponding to each question and learn some great techniques for better photography. The questions are posted on Sunday night.
Time: 3pm EST
More information: http://antitouristtraveler.com/travelpics/
TUESDAY



#TTOT
Summary: #TTOT stands for Travel Talk on Twitter and was one of the first travel-related chats, hosted by @TravelDudes, @RoniWeiss and others. With a slew of hosts every week, new topics related to travel are discussed.
Time: 9:30am GMT and 9:30pm GMT (this translates into 4pm EST and 5am EDT)
More information: Facebook
#TL_Chat
Summary: #TL_Chat is hosted by Travel + Leisure and includes a number of expert panelist who help moderate the chat. Recent chats have focused on family travel, dream trips and traveling with a companion.
Time: 2pm EST
More information: http://www.travelandleisure.com/travel-blog/carry-on/topic/tl-twitter-chat
#TravelTuesday or #TT
Summary: #TravelTuesday or #TT was started in 2009 by @whereivebeen. It's an all day chat where you can post your favorite travel tips, ideas and thoughts and see what others have to say.
Time: All day
Wednesday
#WishfulWednesday
Summary: Another all day chat, #Wishful Wednesday is hosted by Budget Travel that collects your answers to the question "If you could be anywhere in the world today, where would you be?"
Time: All Day
#ExpediaChat
Summary: #ExpediaChat is hosted by Expedia @Expedia and @SpencerSpellman. Each week focuses on different travel topics and and there's always a great prize or two you can win by including the hashtag in your chats.
Time:1:30pm EST, 90 minutes
#Travex
Summary: The #Travex calls their chat a Tweet Up hosted by @TravelSquire. Each Tweet Up is designed to evoke a thoughtful exchange of travel ideas and discussion.
Time: 5pm EST
More information: http://travelsquire.com/travex/
Thursday
#TNI
Summary: #TNI stands for Travelers' Night In one of the first travel chats on Twitter. It's hosted mainly by @ZipSetGo, with additional hosts each week and discusses a lot of different travel related questions.
Time: 3:30pm EST
Friday
#TravelSkills
Summary: The #TravelSkills chat is hosted by @cjmcginnis & @johnnyjet and is a great resource for travel tips and other travel-related discussions.
Time: 12pm EST
More information: http://travelskills.com/chat/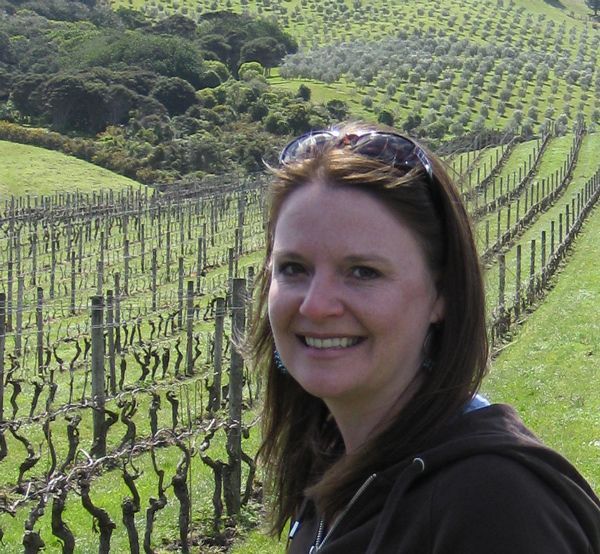 Laura Lynch, creator and writer of Savored Journeys, is an avid world traveler, certified wine expert, and international food specialist. She has written about travel and food for over 20 years and has visited 70+ countries.