Bruges is one of the most gorgeous cities in Belgium. Known to many as the "Venice of the North", this picturesque medieval city is characterized by its winding canals, Gothic buildings, and narrow, cobblestoned streets.
Bruges should not be missed on your itinerary when visiting Belgium. As the capital and largest city of the West Flanders Province, the city has a crazy amount of things to do and see for tourists and you won't be alone in that endeavor as hundreds of thousands of visitors flock here every year.
It's not just Bruges' notoriety brought about by the 2008 movie, In Bruges, starring Colin Farrell and Brendan Gleeson that puts it at the top of the list for places to visit in Europe. It's also because of the medieval architecture that makes you feel like you've stepped back in time better than any other city I can think of. If time allows, a day trip to Ghent is well worth it.
This city definitely needs to be part of your Europe itinerary. It's typical to spend about two days in Bruges, so we've written out our 2-day itinerary that we created for our most recent visit.
Planning for Europe? Here's more…
Where to Stay in Bruges, Belgium
To have a great vacation in Bruges, you'll need a superb place to stay. Since hotels are always the first thing I book, I'll give you that information first.
I can't speak highly enough of Hotel Aragon and Hotel Duke's Palace, two of the hotels we've stayed at in Bruges and enjoyed the most.
Hotel Aragon
Hotel Aragon is a fantastic place to stay in Bruges. It's just a few steps away from the Markt, giving you access to coffee shops, key attractions in Bruges, and it's right next to La Trappiste, which is where we ended every night.
The décor is a bit more contemporary with soft-hued palette finishes, modern light fixtures, and quirky wallpaper. They have a great breakfast buffet serving fresh produce and bread.
Hotel Dukes' Palace
If you're all about elegant and quintessential Bruges living, look no further than Hotel Dukes' Palace. This 5-star hotel was formerly the residence of a Duke in Bruges, and it still contains the regal décor you'd expect from the Golden Age.
The rooms feature the palace's original high ceilings, luxe furnishings, and modern amenities. You'll enjoy afternoon tea on the terrace overlooking the exquisite garden, with backdrops of the medieval cityscape.
This is also a great place to stay if you want to be close to Bruges' Markt Square, which is less than a mile away. You'll also be close to the UNESCO-listed Beguinage and Groeninge Museum.
Getting to & Around Bruges
By Air
The small Oostende-Brugge International Airport is about 25 km outside of Bruges. You can take a taxi in about 40 minutes. Or you can get the bus line 6 from the airport to Oostende train station where you can transfer and take the train to Bruges. The bus leaves every 10 minutes during the day and it's a 15-minute ride, followed by a 15-minute train ride.
By Train
If you take the train to Bruges from other nearby cities, like Ghent or Brussels, it's very easy to get to the city center. The train station is about 1.5km south of the center. It takes about 18 minutes walking.
Walking Around
With so many things to see in Bruges, all within walking distance of each other, you won't need to rent a car to explore this fascinating city.
With a map (or GPS) and a sturdy pair of walking shoes, you can conquer Bruges without much hassle. If you're coming from
You can also easily explore places outside the city through the efficient public transportation system. Take a day trip to Ghent or the Belgian capital, Brussels, where you'll find plenty of things to do.
Day 1: Bruges Itinerary
Here's a rundown of the first day of your two days in Bruges.
Morning
Walking Tour and Boat Cruise
With just two days in Bruges, the best way to spend the first few hours is on a morning walking tour and canal ride. These are two of the most popular activities and a great way to acclimate yourself with the town and what/where you want to go back to see.
You can book a private tour for around $90 which is a good way to escape the crowds and learn more than you can on a crowded group tour. You can sign up for this group tour for just $4 (additional tips are expected) which is what we did, or you can book this city tour with canal ride for $40/pp.
A guided tour takes you through Bruges' historical center — a UNESCO World Heritage Site of great cultural significance.
You'll also visit top attractions in Bruges, like the Gruuthusemuseum of Applied Arts, the Quay of the Rosary, and numerous secret gardens and romantic bridges dotted across the city. After your walk across town, you can hop on a boat to cruise along the city's scenic canals.
Where to Get the Canal Ride
If your walking tour didn't include a canal tour, you can get tickets and join the line at a few different places around the city. The one we took starts and ends at Bootexcursies Gruuthuse, boarding point 3, Nieuwstraat 11, 8000 Bruges.
This is near to the Our Lady Church and very convenient to where the walking tour ends. It costs €12/pp or €7 for kids. They accept cash and cards (no AMEX). The trip takes 30 minutes.
Afternoon
De Halve Mann Brewery
De Halve Mann is one of the oldest breweries in the city, starting from 1856. It's family-run for 6 generations and there are many great stories to be heard about the place. Learn about the beer pipeline that flows under the city connecting their brewery to the bottling plant. You can go there for lunch, a tour, and for the museum where you'll learn about old brewing techniques used there.
We made a 1:30 pm lunch reservation, which was perfect following the 2.5 hour walking tour and 30 minute boat ride. They have a well-priced 2- or 3-course lunch option that includes the famous Flemish stew – highly recommended. Be sure to try the Brugse Zot Blond and Brugse Zot Dubbel, two of their iconic beers.
Choco-Story, Chocolate Museum
After lunch, you can head over to Bruges' incredible Choco-Story Chocolate Museum.
If you didn't know this already, along with the dazzling canals and medieval architecture, the city is known for its rich history of chocolate. A tour of the chocolate museum starts with the history of cocoa from the Aztecs to the Spanish conquistadors. Then, goes on to tell about chocolatiers of the modern world — most notably, Jean Neuhaus.
Tip: If you'd like a more hands-on experience, book a two-hour and 30-minute chocolate-making workshop where you'll learn how to make three different chocolates from scratch.
Late Afternoon
Market Square
The Markt is the beating heart of Bruges. This bustling square has long been dominated by the towering 272-foot-tall Belfry of Bruges and street-side cafes.
As a central part of the city, the Markt is also one of the best places to spend Christmas in Europe. The annual Christmas Market brings a vibrant winter atmosphere with dazzling lights, plenty of stalls, and an overall fun festive spirit.
If you didn't opt for lunch at De Halve Mann, the Markt is a fun place to have lunch if you don't mind how touristy it is. We stopped at De Carré and had the iconic mussels. Certainly not the best meal we had, but it was fun to sit in the square and the mussels were good. You'll also get up-close views of the Markt, do some people-watching, and embrace the buzzing atmosphere of the city.
Historium Bruges
Visiting the Historium is one of the top activities in Bruges. The stunning Neo-Gothic building in the city center is an excellent place for photos and is just a two-minute walk from Market Square.
Inside, you'll take an hour and 15-minute tour of 15th-century Bruges. You'll get a glimpse of the city's Golden Age through dramatic films, music, and special effects. The museum hosts eight-minute virtual reality tours, giving you a sneak peek into the daily lives of residents and the apprenticeship of renowned painter Jan van Eyck.
Climbing the Historium Tower is another activity you must do while visiting the museum. At the top of the tower, you'll get 360° views of the cityscape, with the towering Belfry of Bruges as a backdrop.
Belfry of Bruges
While strolling through the Markt, you're sure to see the Belfry of Bruges towering over the square. This 13th-century medieval bell tower houses an ancient treasury featuring old Middle Age maps, a huge carillon, and a clock.
The Belfry was used as an observation tower for surveillance against thieves and enemy attacks. If you dare climb the 366 steps to the top of the tower, you'll be rewarded with the most amazing sunset views of Bruges. This is also a wonderful spot to visit in the evening after the sun goes down. The whole square comes alive with lights.
Dinner
There are dozens of restaurants to choose from and I won't say that our choices are the best in the city, by any means, but we enjoyed these two restaurants very much:
Gastrobar Vino – Cute wine bar on a quiet street, close to Hotel Aragon. Great menu and atmosphere and it feels removed from the tourist madness.
Mozart, More Than Just Ribs – It's an all you can eat ribs, salad, and frites restaurant with a fun atmosphere, great food, and great service. Be sure to make a reservation because it gets really busy!
Where to Drink Belgium Beer
You can't go to Bruges and not try the beer. They are very well known for their Belgium beer and great cafes that often have hundreds of beers, many coming in their own specific glass. It's fascinating, even if you're not typically a beer drinker.
Here are some of the beer bars we recommend seeking out as you're out and about in Bruges. You can stop as a resting spot between tours, or try one out for happy hour, or hit one up after dinner.
Le Trappiste – This is my favorite beer bar in Bruges. It's located in an 800-year-old medieval cellar with a really cool ambiance, a huge beer list (25 beers on tap including regular guest beers, 150 bottled and 20+ rotating guest beers), and friendly servers who can help you choose if you're not sure what to order.
Every beer comes in its own glass. Super cool place. It's also just steps away from our recommended Hotel Aragon.
Bourgogne des Flandres Brewery – Located right on the Bruges canal, this brewery is a must when you're out enjoying the city. Started as Den Os Brewery in 1825, it is one of only two original Bruges breweries that remains. They returned operations to the city in 2015 and are brewing on site once again.
You can visit for a tour and tasting, or just grab a table out by the canal with a taster tray. The brewery and Ale House are open from Tues-Sun 10:30 am to 6:30 pm (last visit entry at 17:30).
't Brugs Beertje – This bar is in a very convenient spot for an afternoon break from the walking around. They have around 300 Belgian beers.
De Garre – I really enjoyed this bar, hidden away in an alley off the main street in a historic building that you really have to see. You won't stumble upon this; you'll only go if you know it's there. They have a fantastic selection of beers, many in their own special glasses. The de Garre house beer is fantastic.
Day 2: Bruges Itinerary
Morning
Basilica of the Holy Blood
Located in one of Bruges' marketplaces, Burg Square, the Basilica of the Holy Blood is a Roman Catholic Church housing a vial containing a cloth stained with the blood of Christ. Whether you consider yourself religious or not, this is truly an incredible sight to see.
And the wonderment doesn't end there. It actually starts with the chapel's dark Gothic and Romanesque façade, which features gold statuettes and arched openings.
If you have some time to kill, consider exploring Burg Square. It boasts other architectural marvels like the Town Hall and plenty of souvenir shops and cafes you can catch a quick breakfast from.
The Basilica of the Holy Blood and its museum are accessible daily from 10:00 am to 5:15 pm. The Basilica is free and the museum is 5€.
Rosary Quay
The Rosary Quay, or Rozenhoedkaai, is another one of the top things to do in Bruges. This short stretch of the Dijver Canal gets its apt name from the fact that rosaries were once sold here.
Today, the Rozenhoedkaai canal provides one of the city's most picturesque spots, making it a popular spot among travelers and Instagram fanatics. This is also a popular scene from the movie In Bruges and you'll see the sign for the hotel where they stayed, Relais Bourgondisch Cruyce.
As you walk along the Rosary Quay, you'll see beautiful medieval buildings, charming restaurants, and bars where you can stop for a tasty lunch with spectacular views. The 't Huidevettershuis restaurant serves amazing local cuisine and a variety of pasta dishes.
Church of Our Lady
Sightseeing in Bruges cannot be complete without a visit to the colossal Church of Our Lady. This Gothic church was built between the 13th and 15th-century as a monument dedicated to the wealth and sophistication of medieval Bruges.
The Church of Our Lady hosts an iconic art collection, including the famous Madonna and Child sculpture by Michelangelo. You can also visit the church's museum in Bruges, Belgium, where you'll learn about the cathedral's history and city.
The church's almost 379-foot-tall brick tower is a noticeable structure. This is an impressive (and unmissable) part of the cathedral and one of the tallest of its kind in the world.
Make sure to travel over the Boniface Bridge while walking around the Church of Our Lady. It is one of the newer bridges in Bruges, and is a seriously magical place to visit. It has beautiful views that include the Church of Our Lady as well as views of the surrounding canals. All together make this a great place to see some sights in a unique way.
Lunch
Bistro Den Amand
About a 5 minute walk from the Church of Our Lady is a great little bistro called Bistro Den Amand that serves innovative yet classic Belgian dishes, with nice outside seating and lovely views. It's just enough removed from the tourist center to feel unique and special.
Bruges Beer Experience
If you're interested in beer even a little bit, I suggest stopping at the Bruges Beer Experience. It's a cool museum where you'll learn all about beer production, the story of beer in Bruges, and how to pair beer, and it's also quite interactive. There's a bar where you can taste and purchase Belgian beers afterward. Get tickets here.
Evening
For your last night, there are a few options for what to do. If you want to try more beer bars and breweries, see our list above from last night. Or you might want to get tickets for an event at the Concert Hall. There are also a few evening tours that I found to be quite fun. All of these options are below:
Concertgebouw Brugge (Concert Hall)
The Concertgebouw is Bruges' cultural center. You'll find plenty of music, contemporary dance concerts, and programs hosted here. You can also take a tour of the hall. See the list of events here.
BeerWalk Bruges
Meet your group directly at the Bruges Beer Museum, and begin the tour within its walls. Then, continue on a walking tour through the city's UNESCO-listed, medieval center. You'll make multiple stops along the way, will learn more about the city's beer history, and will sample five different brews as you go. Get tickets here.
Evening Tour: The Dark Side of Bruges
Discover Bruges at its most atmospheric when you explore the city's centuries-old landmarks after dark on this evening walking tour. Meet your guide right in the heart of the city, and set off on foot: you'll see Bruges highlights like the Markt Square and Jan van Eyck Square, and will also hear lesser-known stories from its past. Finish at a bar where you can sip a traditional Belgian beer. Get tickets here.
Regardless of how many days in Bruges you spend, this medieval city will surely blow you away with its stunning Gothic architecture, vibrant squares, and historically-rich museums. Bruges is one of the most charming small towns in Europe, and it's easy to see why.
So, when planning a trip to Belgium, don't skimp on seeing the magic contained in the "Venice of the North". Everything from the scenic canals to the chocolatiers and waffle houses will leave you wanting more.
Like this post? Why not save it to Pinterest?
FOLLOW US on Pinterest, Instagram, Facebook for more great travel inspiration and tips.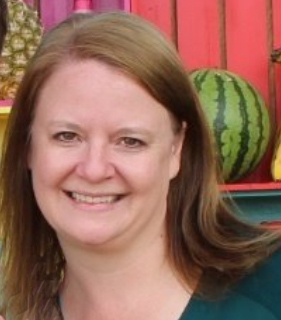 Laura Lynch, creator and writer of Savored Journeys, is an avid world traveler, certified wine expert, and international food specialist. She has written about travel and food for over 20 years and has visited over 75 countries. Her work has been published in numerous guidebooks, websites, and magazines.