Not sure where to go this summer when things are still a bit uncertain and air travel isn't as appealing? In 2021, it's wise to think outside the box and try something different for your summer vacation that doesn't require air travel.
It's definitely possible to explore the United States and have fun without the crowds and packed airports. Here are some U.S. summer vacation ideas that are both stunning and exciting – no passport required.
>> You might also be interested in these 15 Awesome Places to Travel in the United States.
Summer Vacation Ideas
RV Travel
RV travel offers so many possibilities. And the best part is that you can do it even if you don't own an RV, because it's possible to rent one. This mode of travel is very popular right now, not only because you're in a self-sustained accommodation, but because you can wander just about anywhere in an RV.
Traveling by RV, you can go on a cross-country or multi-state road trip, you can go camping close to home, you can travel between the National Parks, or you can just spend a week in one place, like on a wine vacation.
The great part is that you don't have to worry about flying, hotel expenses, or even planning too far ahead. You just need to make sure you're insured and that you have a place to park.
Rent a Campervan and See Even More
Have you ever considered a road trip in a campervan? Driving yourself from place to place in your destination is a great way to see more, do more, and spend less!
Escape Campervans are the largest in North America with 600+ campervans and lots of good reviews. Escape your routine and embrace your adventurous spirit by exploring the world in a campervan.
Here are some ideas for vacationing in an RV:
Drive somewhere new every day, staying overnight in RV parks. This may be a good compromise for those who like to be on the go and those who like to stay put – you will be in a different place every night, but in the same "rooms." Try one of these great California road trip routes.
Park your RV in a forest or wilderness park and camp. You can hike, fish, or whatever you like during the day and just use the RV as a home base. National Parks are a great option, though reservations need to be made in advance. We love Olympic National Park.
Drive to a destination you've always wanted to explore like New York State and hop around from sight to sight, exploring as you go.
Go on a California winery tour like to Sonoma wine country or Paso Robles. Then you can spend the day wine tasting and come "home" at night.
Sight-seeing can be really fun in an RV. You can take a tour to see landmarks, historic sites, "world's biggest" this or that, etc. You could also do a theme park vacation, visiting various amusement and theme parks.
Waterside Vacation Homes
There are lake, river, and ocean side vacation homes to be found all over North America and there's likely a great option near where you live. Vacation homes offer more than just great views, although that's definitely part of the equation. They often have extra features like hot tubs, outdoor barbecue space, and activities nearby like golf, fishing and hiking.
With a waterside vacation rental, you can be as near or far from the city as you want. It can be a relaxing getaway, or somewhere your entire family can congregate and not have to worry about hotels. They're perfect for reunions, birthdays, and all kinds of celebrations.
Lakeside rentals may also offer water fun, like water skiing, canoeing, and rafting. Hiking and nature exploration are another activity that is often part of a lakeside cottage stay.
Not sure where to go? Here are a few of our favorite lake, river, and ocean retreats.
Beach Vacation
A beach vacation is a great way to unwind while enjoying the coastline and sandy beaches. There are many beach areas in the U.S. to explore, and they're each quite different, so you can find an experience that suits your goals.
Sunny Beaches
If you're looking for a warm-weather beach where you can sunbathe and get in the water, Florida and California have the sunniest and warmest beaches, next to Hawaii (which likely requires a flight, so hasn't made the list). These beaches are great for a vacation in the sun.
South Beach, Florida
Coronado Beach, San Diego, California
Malibu Beach, California
Hilton Head, South Carolina
Venice Beach, Los Angeles
Rehobeth Beach, Delaware
Quiet Beaches
If you're looking for long strolls on the beach at sunset and some peace and quiet, then the Oregon Coast, New England coast, and Texas are the place to be.
Newport Beach, Oregon
Long Beach, Washington
Cape Cod, Massachusetts
Kiawah Island, South Carolina
Mustang Island State Park, Texas
Pismo Beach, Central California
Carmel by the Sea, Central California
Camping Vacations
Car and tent camping can be a fun and entertaining getaway from the usual. There are a couple of different types of camping you can choose, from primitive walk in camping to public campgrounds along secluded beaches and in the mountains.
State and national parks with public campgrounds often have great facilities so you feel like you're in the woods, but still have access to showers, onsite laundromats, and general stores. If you'd rather completely switch off, you can hike in to a Forest Service campground, away from everything.
Read our extensive guide on camping to find interesting options for your camping vacation.
National Parks
The United States does not lack in natural beauty and stunning landscapes and the national parks showcase it well. One of our favorite things to do for summer vacations is visiting the national parks. From the east coast to the west, there is preserved wilderness with spectacular sights, camping, and even annual events in the parks to enjoy.
Many of the national parks are free to enter and open throughout the year. So, whether you plan on going during summer or for spring break, they will will be open and ready to welcome your family. You just need to plan ahead if you want to camp or park your RV inside the park because camping spots are limited and the parks are very popular during the summer.
Here are five of our favorite national parks to visit in the summer:
Yosemite National Park in California – One of the most popular and visited National Parks in America is Yosemite, a 747,000 acre park in California, with popular features like El Capitan and Half Dome. Read about what to do in Yosemite.
Yellowstone National Park – A hot spot for family vacations nestled between Wyoming, Montana, and Idaho. Yellowstone is also one of the few places where you can see wolves, bears, buffalo, elk, and moose roaming free. The Old Faithful geyser also draws crowds.
Zion National Park – Located in southern Utah, Zion is one of the most traversed family-friendly U.S. National Parks. It's known for its hidden swimming holes, 16-mile Narrows Trail and gorgeous red rock.
Arches National Park – The Arches National Park in Utah has been the star filming location for many Wild West and modern movies. The desert landscape is decorated with over 2,000 natural sandstone arches and pillars that attract thousands of international visitors every single year.
Bryce Canyon National Park – This park is full of red rocks, pink cliffs, and endless vistas over the hoodoos (irregular rock formations) that make this place otherworldly and utterly fascinating.
Utah's Mighty 5 – There are five major Utah national parks that make for a really great road trip route.
Car Road Trips
The old adage, "It's not about the destination, but about the journey" still rings true, especially with car road trips.
One of the beautiful things about a road trip is that you can go wherever you want whenever you want without being confined to other people's schedules or destinations. If you are adventurous, you could just get in your car and start driving wherever the road takes you.
However, if you are a planner by nature, you might want to plot your route out on a map. Consider how long you'd like to be gone and what you would like to see, and you can use mileage charts to figure out how long it takes to get from one place to another.
Here are some road trip ideas that will help you discover the United States on the road.
Some of the best road trips are from where ever you are to a city you've always wanted to visit, like San Francisco, Boston, New Orleans, or Austin Texas. It's what you see along the way that ends up being so memorable and fun.
Conclusion
With so many great options inside the United States, there's very little reason to fly to another country for your summer vacation. Find an idea that excites you and get on the road to discovering the United States.
Quick. Check these necessities off your prep list!
Like this post? Why not save it to Pinterest?
FOLLOW US on Pinterest, Instagram, Facebook for more great travel inspiration and tips.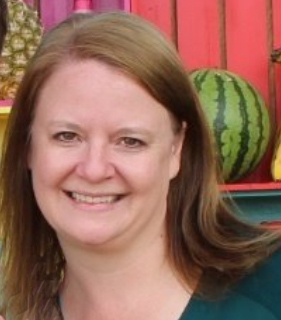 Laura Lynch, creator and writer of Savored Journeys, is an avid world traveler, certified wine expert, and international food specialist. She has written about travel and food for over 20 years and has visited over 75 countries. Her work has been published in numerous guidebooks, websites, and magazines.