Who hasn't dreamed about taking a summer vacation somewhere in Europe? Whether it is sipping wine in a Tuscan winery or taking a road trip in Ireland, there is never a lack of choice when it comes to spending the summer months exploring what the Old Continent has to offer.
The key to any great European vacation is a well-comprised itinerary and some smart packing hacks. That way you will ensure that you can just enjoy every single moment completely worry-free.
» Check out the 17 Best Places to Visit in Eastern Europe and 21 Hidden Gems in Europe to Explore.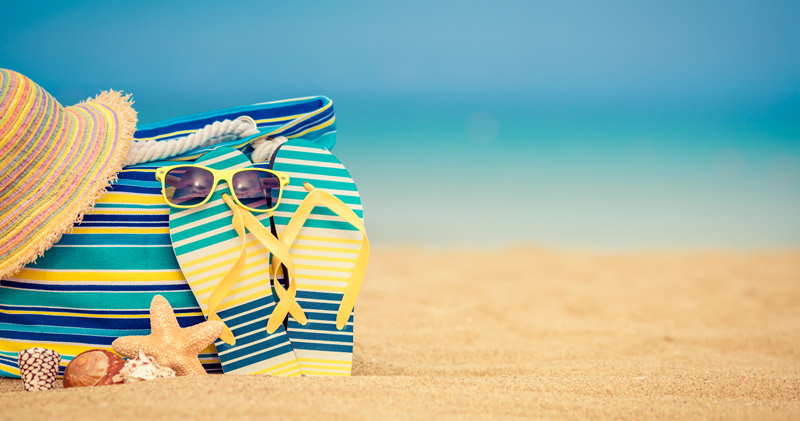 We've put together a summer Europe packing guide, to offer some useful advice on how to pack for the a fun European getaway. This packing list will make sure you're fully prepared for your journey, whether that's a road trip in Europe or a short jaunt to some of Europe's big cities.
Must-Haves – Regardless of Location
The fact of the matter is that your destination in Europe affects your suitcase content. That is why we will break down several major options so that based on your summer plans you can easily follow the packing guide that suits you the most. Of course, some things are more general and a must in each and every travel bag. So, let's start there.
The must-haves checklist is relatively small but important. Whether you have a wheeled suitcase or a travel backpack you should not set off without a few basic items.
First and foremost, there is comfortable footwear. There is little to no chance that you will spend a European holiday just sitting around. Walking around and exploring new areas is a must wherever you go, and that is why it is important to invest in quality shoes or sneakers.
Next on the list of things that need to be in your travel bag are some tech essentials. Start with the appropriate adapters, as different parts of the world have different currents and even different sockets.
If you are coming from the United States you will need a special one for continental Europe, and a different one for the UK. It is not as complicated as it sounds, but you do not want to find yourself unable to charge your phone or your laptop.
Finally, there is the ever-needed wind jacket. It is light and easy to pack, but a must-have regardless of which part of Europe you have set sail to. Whether you are at a seaside village or a cottage in the Swiss mountains, a quality wind jacket will keep you at an optimal temperature.
A Sunny European Vacation
If you are off to a sunny European country, there are some packing musts that you should uphold.
A week on the Costa Brava in Spain or a few days on a Greek island both require you to pack some, if not all, the items listed below. Let's start with the basics: bring two or three short-sleeved or sleeveless tops, as you will probably have the option of finding a laundromat so that you can wash them.
And, worst-case scenario, you can always buy more at some of the local shops. But bear in mind that some summer destinations can get chilly in the evenings, so a light jacket or a sweater is a lifesaver. A light dress or two is a must especially if you plan to visit the romantic French Riviera.
Don't forget to add a pair of shorts to help you move about and stay active. And finally, some leggings if the weather shifts and things get cooler. Even if it is the height of summer and you choose to visit some of the warmest regions in Europe there is a chance of slight rain.
Don't forget your sunglasses, sun hat, and beach shoes. We also recommend packing a good supply of sunblock in SPF 50+. If you're packing light, you can also pick up a full-sized bottle of block when you arrive.
A light raincoat or an umbrella would be a smart choice. That way you will be prepared for everything. Here are some of our favorite stylish and comfortable travel clothes for women and wrinkle-free clothing for men, to give you some ideas.
Heading to the Mountains
There are a lot of stunning mountain ranges in Europe, and they are definitely another favorite summer destination. Especially for people who are not big fans of the summer heat.
However, packing for a European mountain vacation takes some careful planning. First and foremost, you need warmer clothing; it gets colder as the altitude gets higher.
While light shirts and shorts can be an option during midday, as soon as the sun drops below the horizon, so do the temperatures drop dramatically. That is why you need to consider layers when packing. That way you can stay warm and when the temperature rises, simply drop some of the layers and you will be comfortable.
Another must-have for a mountain summer vacation are comfortable shoes. You can assume that a lot of hiking will be involved. While we have mentioned footwear before, it is important to stress that for this particular type of vacation, proper hiking shoes are a must.
Just check out the Sella-Herbetet Traverse trail in the Graian Alps, and you will understand why.
Based on your itinerary you might want to pack some warm leggings, socks, and even a winter jacket. Yes, it might seem harsh, but it can help you feel comfortable and adventure-ready.
Additional Summer Packing Tips
You are now ready to start packing for your European summer. Just make sure you check everything twice, starting with the weather forecast for the days you will spend in Europe.
That can help you decide whether or not to bring warmer or lighter options. There are some basics that are worth mentioning just in case. We know we need them but might, in the end, forget them.
These are sunscreen, sunglasses, a hat, and some light and basic accessories. After all, you do want to be Instagram ready! That magical European scenery is definitely photo-worthy.
If you opt for a travel backpack always pack your items in a packing cube. They save so much space and keep your clothes neatly packed. Don't worry about packing food and snacks. There are plenty of delicious local options wherever you go, and one thing is for sure, in Europe, you will never go hungry.
Finally, do the ultimate check before leaving home – passport, money, phone and charger – and you are good to go! The truth is that when it comes to everything else you can always wing it. Bon Voyage!
SHAMELESS PLUG: When you sign up for our newsletter, you'll get a FREE reusable packing checklist that will help you remember everything.
ABOUT THE AUTHOR
I'm Rebecca, a translator and avid traveller, a book worm and horror flick enthusiast. My job has given me the amazing opportunity to travel to dozens of countries around the world, and writing on Rough Draft gives me a chance to try to showcase some of them.
Like this post? Save the pin for later!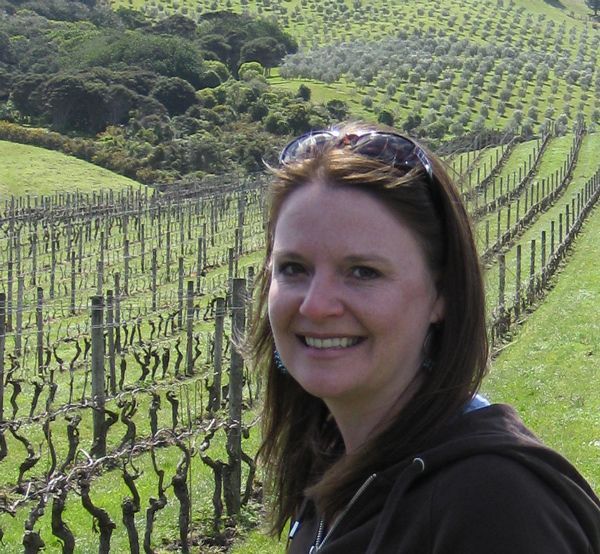 Laura Lynch, creator and writer of Savored Journeys, is an avid world traveler, certified wine expert, and international food specialist. She has written about travel and food for over 20 years and has visited over 75 countries.