Many travellers agree that the entirety of Malta is like an open air museum that houses a bewildering number of monuments, marine sanctuaries, caves, beaches, churches, and restaurants. When planning a trip to Malta, be sure to get away from the ordinary and visit these 7 underrated sites in Malta.
Yes, it is easy to say that the Maltese archipelago is truly a paradise for travellers of all walks of life and preferences. This means you'll probably need to allocate more or less one year if you like to visit each one of Malta's tourist attractions, learn its culture, and get up close with its hospitable people.
If you don't have the luxury of having a one-year vacation, you can still plan out a week-long holiday. If you're into history and culture, there are over 350 churches and more than 30 museums you can visit in both Gozo and Malta. If you want to escape the bustling urban life and spend some "me time," Comino is the best place to go.
If you only have a limited time for vacation, it's easy to fall into the trap of visiting the usual travel attractions such as a going on a city tour around Valletta, swimming at the Golden Bay, and hanging out at Popeye Village. But if you want something extraordinary, it would be great to visit the island's less known attractions.
The Submerged Azure Window
Many tourists might call the collapse of the Azure Window an unfortunate situation. But divers, marine life conservationists, and underwater photographers think otherwise. They think that the submerged boulder that was once the Azure Window arch is as beautiful underwater as it was when it was still above the water.
Yes, call it an ultimate blessing in disguise if you must. But just a couple of months underwater, the limestone formation of the arch start to change; cracks are formed, moss begins to develop, and marine life starts to populate the area.
Professional divers and underwater photographers anticipate that this will become a prime dive site in the coming years. We'll just have to wait for the boulders and chunks of rocks to settle down on Maltese seabed and become home to countless marine life species.
The P29, Cirkewwa
Shallow water diving is extremely popular. In fact, many tourists think this is all they need to experience underwater. Little did people know that shipwrecks are also awesome dive sites.
Protected marine sanctuaries and aquariums are worth the visit. But these sites just don't have the mystery and thrill unlike shipwrecks.
At P29 in Cirkewwa, you'll explore amazing swim troughs and dive alongside fishes and squids. P29 is a patrol boat that was used by the German navy as a minelayer.
Over-the-Cliff Fishing at Mtaħleb, Dingli
As a quaint and quiet village, Dingli is a perfect destination for those who want an equal mix of "me time," outdoor adventures, and cultural immersion. Dingli is famous for its majestic cliffs. At Mtaħleb, for instance, you can go for a cliff fishing adventure for FREE!
You can rent or bring along your own fishing gears. Book an overnight stay at a nearby hotel and wait for the sun to set to get a stunning picture of the landscape. You have two options to visit Dingli.
You can go on a private full-day tour from Valletta, which cost around €450 inclusive of a comprehensive city tour, professional travel guide, and air-conditioned private transport.
Aside from private tours, you can also go on a group day tour and excursion that costs around €50 inclusive of a hotel drop-off and pick up, local guide, lunch, transport, and St. Paul's Catacombs entrance fee.
Għargħur, the Top of Malta
Għargħur is one of Malta's smallest villages located right on top of a hilltop. Its strategic location affords tourists a great view of the valleys and farmland surrounding the hill. Residents of Għargħur also know how to throw a lavish feast for its patron St. Bartholomew, which is celebrated every last week of August.
As the rest of Malta permits more buildings and commercial areas, Għargħur remains the introvert's favourite place, considering its off the beaten track destinations perfect for a quiet retreat.
Because the village is right on a hilltop, many local and foreign travellers visit the place to get a 360-view of the valley with the pinkish orange glow of the sunset covering the horizon.
Senglea
Also called Isla, Senglea is one of the Three Cities in the area of Cottonera, in the eastern part of Malta. This city's heritage dates back to the Knights of St. John during the 16th century.
As you walk along its narrow streets, you'll see centuries-old and brightly painted buildings. Time your visit here either on March 31 or Sept 8 to witness Regatta, which is a traditional boat race at the Grand Harbour.
Senglea Maritime Festival is a recent addition to the city's list of events to draw in more tourists and promote the local culture, history, and coastal life. Many excursions, sightseeing, and walking tours feature Senglea, specifically its four main attractions:
The Gardjola – located at Senglea Bastion that gives viewers a stunning view of the Grand Harbour and Valletta
Senglea Basilica and the Christ the Redeemer statue
Senglea Point
Statue of Madonna Tan-Nofs
Xghajra
In the south side of Malta lies a seaside village called Xghajra. As a remote place, this site doesn't attract too much attention. But with the proactive promotion of the locals, Xghajra is starting to become a go-to summer destination for those who love off the beaten track attractions and a little bit of walking.
There's also a recent Dubai-style development undergoing along the seaside east of Ricasoli Point. Called Xghajra Smart City, this site is meant to accommodate the growing demand for the interactive gaming, real estate, hotel, and restaurant industries.
To visit Xghajra, you can go for a Valletta City Walking tour (€12 per person) or Mdina City Walking Tour (€12).
Valletta Tunnels
Aside from the bustling cafes and restaurants in the capital city Valletta, Malta also has a centuries-old tunnel lying underneath its urban areas. The first of the Valletta Tunnels were built in 1565 during the Great Siege of Malta by the Ottoman Empire.
The settlers of Malta at that time were the Knights of the Hospital of St. John. The Knights dug the tunnels to serve as escape system and passageways for transporting food. During the World War II, the tunnels served as a refuge for many locals.
The system of tunnels lied dormant and unexplored until 2009. Little by little, the maze has been restored and opened for public access.
How to Get to Malta
Your flight will come into Malta's airport (MLA) and from there you'll need a ride to your hotel. A taxi ride from the airport into Valletta will cost around 15€ and takes 15 minutes.
There are many other places to stay throughout Malta, and the best way to reach them is by taxi.  You can pre-arrange a ride with
Welcome Pickups for the same cost as grabbing a taxi from the line at the airport, but with the advantage of having someone waiting for you to help with luggage. All drivers are trained, English-speaking, and they'll even monitor your flight for delays and wait if necessary. Schedule your transfer here.
CONCLUSION
It's safe to visit places that are within your comfort zone. But it's also worth it to be a risk taker sometimes, especially when you're in an interesting place like Malta. Going out of the ordinary is also a great way to make your vacation memorable.
By visiting the seven underrated attractions above, you'll realize that French author André Gide is right when he said, "Man cannot discover new oceans unless he has the courage to lose sight of the shore."
Like this post? Why not save it to Pinterest?
FOLLOW US on Pinterest, Instagram, Facebook for more great travel inspiration and tips.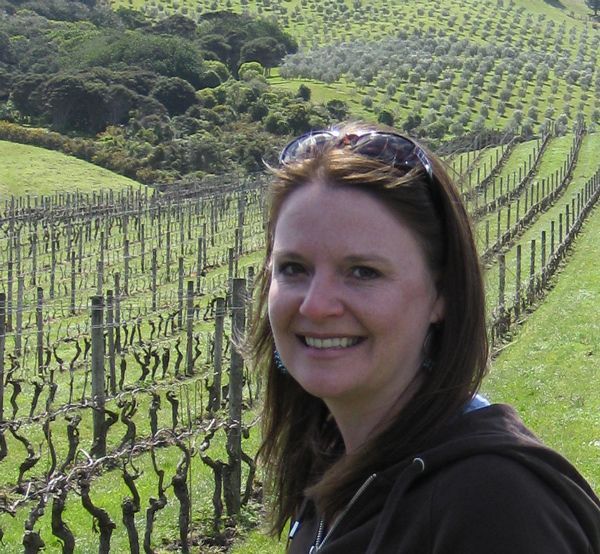 Laura Lynch, creator and writer of Savored Journeys, is an avid world traveler, certified wine expert, and international food specialist. She has written about travel and food for over 20 years and has visited 70+ countries.