There are some really incredible destinations to visit in Europe that draw in travelers with their dazzling sights and delicious food. Why not take advantage of the array of alternative and unique places to stay in Europe, while you're traveling around, enjoying the sights?
It will give you plenty of great stories to tell when you return home. Here you will find some of the world's most unique experiential stays, from creative to unforgettable to categorically quirky.
Whether you want to camp beneath the heavens or laze around a quaint villa perched on a cliff, read through to find the most exquisite alternative luxury accommodations to spend your holiday in Europe.
>> Planning a trip to Europe? We've got the perfect 2-week itinerary for you. You also might want to check out the 11 Most Charming Small Towns and Cities in Europe.
Unique Places to Stay in Europe & UK
1. Kakslauttanen, Finland
The northern lights are a wondrous sight that most people don't get an opportunity to witness.
If it's your long-time dream to behold this magnificent phenomenon, staying at a glass igloo during the winter season will infinitely increase your chances of seeing the Aurora Borealis.
Kakslauttanen Arctic Resort in Finland offers one of the best glass igloo accommodations. The resort features two-person and four-person glass igloos that allow you to sleep underneath the stars in comfort and warmth.
The resort's newly-built Kelo-glass igloos feature a bedroom with a glass roof, giving you an unobstructed view of the skies. These cozy log chalets can accommodate up to six persons and include a private sauna, fireplace, and kitchenette.
The glass igloos are open for the winter season from mid-September through March.
2. Tree Hotel, Sweden
Set in the forest of the Lule River valley, these ultra-modern tree cabins are unlike anything you've seen before. If you want to get away from it all, and you love nature, you definitely have to book a stay in one of the tree houses here.
As an added bonus, from September to March you have the chance to watch the Northern Lights illuminate the sky above you.
Before you go thinking this is just a simple tree house, you have to take a look at the full range of tree houses they have, which includes a UFO, a bird's nest, a mirror cube and a 7th Room, with panoramic windows facing the river valley and the northern lights.
Treehotel is located approximately an hour by car from Luleå (Kallax) airport, in northern Sweden. Most flights will connect in Stockholm before going on to Lulea.
3. Wine Barrel, at Wine House Hotel, Quinta da Pacheca, Lamego Portugal
If you love wine, there is no better way to spend a vacation than at Quinta da Pacheca in the Douro Valley of Portugal. The Wine House Hotel now has wine barrel rooms you can sleep in, which makes for an incredibly unique experience.
The Wine House Hotel also has classic rooms in the winery where you can stay if you're not into the wine barrel. And they offer unique experiences, especially during harvest time, where you can participate in the harvest, crush the grapes with your feet, and partake in special harvest meals.
The Douro Valley is one of our favorite wine regions in Europe, and for good reason. You will not find a more beautiful place on earth during the late growing season, in August and September.
4. Wineport Lodge, Ireland
More than a hotel, this is a luxury lodge with a unique sense of warmth and comfort at every turn. Nestled on the banks of Lough Ree, in an idyllic setting surrounded by native woodland, Wineport Lodge is exceptional in both style and service.
Blissfully located in the beautiful countryside of Athlone, Wineport Lodge enjoys an incomparable setting on the edge of Ireland's peaceful inland waterways.
Its cedar clad, log-cabin-style exterior is matched with a tasteful, modern interior that reflects the warm and relaxed atmosphere across the lodge and its lakeside grounds.
5. Normandy, France
Would you like to let the fresh mountain breeze lull you to sleep, and the chirping birds wake you up in the morning? Would you like to be one with nature, away from the bustling city crowd?
Then, staying in a tree house is the most suitable option for you. Whether you are looking for a charming tree house that hangs over a waterfall or one that provides a 360-degree panorama of the countryside, you will find your match in Normandy, France.
You can also go swimming, horseback riding, and trekking while on a tree house holiday. Afraid of heights? You can try glamping (glamor camping) instead. Glamping allows you to enjoy all the comforts and amenities of your home while being one with nature.
Normandy boasts of verdant landscapes, fascinating traditions, and all the charms of a quintessential French countryside.
The region's spectacular view and mild climate make it an ideal place for staying outdoors while enjoying the luxuries of first-rate accommodation.
6. Yorkshire, England
There is something inexplicably romantic about staying in a barn. Maybe it's the old brick walls, the picturesque views, or just the overall rustic feel, but accommodation in a barn surely creates an atmosphere of coziness and relaxation.
Whether you are looking for a spacious cottage for your family getaway, a private romantic retreat, or solace from the hustle and bustle of the city, Yorkshire offers some of the funnest Shephard's Huts in England.
For a truly luxurious holiday, check out Bookilber Barn, which features landscaped gardens, a barbeque and seating area, an outdoor hot tub, and an invigorating view of the Yorkshire Dales.
If you want to experience off the grid living, try the Raydale Barn, a camping barn in a remote rural area. The barn has no electricity and can only be accessed on foot due to its distance from the main road; however, it is perfect for cycling, hiking, and exploring the stunning Yorkshire Dales.
We particularly like the Catgill Farms Shephard's Huts set on the edge of mature woodland with overhanging trees in a secluded location.
7. Stay in a Monastery in Venice, Italy
Venice is a unique place in and of itself, with the waterways that snack their way through the entire city. But there's one way to ensure that your Venice vacation is the most unique experience possible and that's to stay in a monastery. There are many monasteries that have been turned into accommodations.
At the heart of Venice is the historic San Marco, with the majestic Doge's Palace and the glorious Basilica. To fully experience Venice, rent a smart Venetian apartment in one of the most vibrant parts of the city.  These areas include San Marco, Dorsoduro, and Castellano. 
If you want to explore markets, shops, and local bars, choose an apartment in the San Polo district, or one near to Rialto Bridge. Here you will find an array of food markets, small grocery stores, and specialty food, and wine shops as well as a mixture of bars, cafes, and restaurants.
For those who want to immerse themselves in Venice's intriguing culture and take advantage of all the great food options, while enjoying the best of luxuries, check out the Ca'Nova luxury apartment. The apartment is in a historic Palazzo that dates back to the 12th century.
On the island is La Residenza, a 16th-century house surrounded by a three-acre private garden. Recently converted into a residential villa that offers hotel services, La Residenza entitles guests to enjoy the adjoining spa and restaurant as well as have access to complimentary transportation to San Marco.
8. Edinburgh, Scotland
While you can find plenty of conventional hotels in Edinburgh, you can really mix things up by choosing a less conventional, yet relaxing, holiday aboard a luxurious narrow boat.
Boatel lodging provides all the comforts and indulgences of an expensive hotel and more. Considered as Scotland's first narrowboat hotel, this unique accommodation is serviced by the Four Sisters Boatel.
If you worry about seasickness, set your fear aside. The boat is static and moored permanently at the canal. This guarantees that there are no currents or tides to cause motion sickness. Constricted space is not an issue, either, as the houseboat is massive, measuring 60 feet by 11 feet and 6 feet 4-inch in headroom.
Onboard, you will have access to a kitchenette with a fridge, microwave, and coffee maker, an iPod dock, and a DVD player. It also provides its guests a terrace, a barbeque, a garden, and a picnic area on the deck. And as an extra, you're welcome to bring along a maximum of two pets!
Here you will find some of the world's most unique experiential stays, from creative to unforgettable to categorically quirky.
Whether you want to camp beneath the heavens or laze around a quaint villa perched on a cliff, read through to find the most exquisite alternative luxury accommodations to spend your holiday in Europe.
>> Want to spend more time in Scotland? Check out this Scotland Itinerary: 7 Days of Adventure.
CONCLUSION
Why not mix things up a bit and stay in one of these unique accommodations? If you're seeking a memorable holiday, there's no better way to ensure you'll have plenty of stories to tell back home when you stay somewhere unique?
If you know of other unique hotels in Europe, please share them in the comments.
Quick. Check these necessities off your prep list!
Like this post? Why not save it to Pinterest?
FOLLOW US on Pinterest, Instagram, Facebook for more great travel inspiration and tips.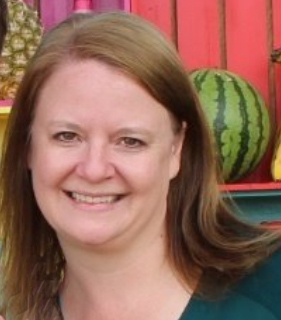 Laura Lynch, creator and writer of Savored Journeys, is an avid world traveler, certified wine expert, and international food specialist. She has written about travel and food for over 20 years and has visited over 75 countries. Her work has been published in numerous guidebooks, websites, and magazines.