Aptly named the sunshine state, Florida reigns as the most popular holiday destination for its long stretches of sandy beaches, larger-than-life theme parks and near perfect climate all year round.
Fringed by 1,200 miles of sugary white beaches and lapped by clear blue seas, with nature reserves, world-famous beaches like Miami Beach and Fort Lauderdale, Disney World and the Kennedy Space Center, Florida has some of the most unique things to do of any state. We've compiled 10 unique things you can only do in Florida, to help you start planning a trip.
» You might also be interested in these 15 Awesome Places to Visit in the United States.
If you're planning a trip to the sunshine state, here are 10 unique things you can only do in Florida. You might want to build your itinerary around these fun activities. Keep in mind the weather. We think one of the best times to go to Florida is October to December.
» Looking for more travel inspiration in the United States? See our U.S. Summer Vacation Ideas and 12 U.S. National Parks to Visit. Here are a few more fabulous U.S. Cities to visit.
Unique Activities in Florida
Everglades National Park
The 1.5 million acre Everglades National Park is the only subtropical preserve in North America. The parks residents include over 350 species of birds and more than 600 species of fish along with snakes, and turtles.
Alligators and crocodiles both inhabit the park. You will also find panthers, deer, boar, black bear, grey fox, manatee and many other species of animals.
You can tour the Everglades by airboat, riverboat, canoe, kayak, bicycle or car. Here are a few tours to try:
Disney World
Disney with its four theme parks, two water parks, Downtown Disney and Wide World of Sports Complex offers something for everybody. You can easily spend a week at Disney facilities alone.
Whether you want to check out the Magic Kingdom, visit the many sides of Epcot, or you're a huge Star Wars fan wanting to explore the Galaxy's Edge attraction in Disney's Hollywood Studios – you can do it all in a few days or even a few weeks. There are tickets to suit your every Disney desire. Buy your theme park tickets in advance on the website.
But if you'd only like to go for a day or two, that's definitely enough time to hit the highlights. Ride all your favorite rides, meet your favorite characters, and eat good food while you're there.
Kennedy Space Center
Anyone who's even remotely interested in space should visit the Kennedy Space Center. Built in 1962, this famous space center was the first launch point for a manned mission to the moon. It's packed with history and unique opportunities to take a look into the space race of the 60s, all the way through to current space missions.
The Kennedy Space Center Visitor Complex is located on Merritt Island, Florida, just one hour from Orlando. There are exhibits and displays, historic spacecraft and memorabilia, shows, two IMAX theaters, and a range of bus tours of the spaceport.
At Kennedy Space Center, you can get up close to the space shuttle Atlantis, travel to the Red Planet or see a rocket launch, if you're lucky.
>> Get your tickets here.
Miami Beach
Miami Beach is probably the most famous beach on the Atlantic 'Gold' Coast. The sun soaked beach, warm and clear sea, the fine sand make it an ideal summer destination for beach lovers. The atmosphere on the streets, the food, the music and the spirit in Miami is vibrant and enticing.
The Art Deco Historic District, a collection of bright pink, lavender and turquoise buildings dating from the 1920s, is one of the most spectacular parts of town.
There are several art museums the visit, for those looking to see beautiful artworks. If you're looking for a cultural experience, check out Little Havana and learn about Cuban history and tradition.
Tours you might like in Miami:
The Florida Keys
The Florida Keys are a strip of islands off the coast of Florida in the Atlantic Ocean. This little archipelago is a coveted vacation spot due to the unique history of the islands and the sunny white sand beaches.
The most famous of the islands is Key West, due to it's historical buildings and larger that life night scene. Hemingway's House is a great place to visit on Key West if you're interested in history. Or take a dip in the ocean to see beautiful coral reefs by snorkeling. Check out this list of 13 best places to go snorkeling in Florida. The Florida keys and Key West are on the list!
Salt Water & Fresh Water Fishing
Here's something you definitely can't do everywhere. You can go saltwater or freshwater fishing to your hearts content in Florida. Try saltwater sport fishing for blue marlin, wahoo, sailfish, dolphin, kingfish, swordfish, yellowfin, blackfin tuna, redfish, bonefish, tarpon and numerous other sportfish.
Or, go freshwater fishing in Florida's canals, lakes, ponds, and rivers for bass, bluegill, crappie, bream, catfish, sturgeon and more. There are over 250 species of freshwater fish found in Florida.
If you're just visiting Florida, it's unlikely you have your own boat, so you'll need to get in on one of the many fishing charters that are available in just about every seaside town. Learn more on the Visit Florida website.
Tours you might enjoy:
Reef Snorkeling in the Keys
The Florida Keys, at the southernmost tip of the United States, are one of the best places in the United States to go reef snorkeling.
Key West has pristine diving and snorkeling opportunities, while Key Largo has underwater shipwrecks and statues from hundred of years ago that are now home to thousands of underwater creatures.
Tours you might enjoy:
Gatorland
Gatorland, often called the gator capital of the world, is a theme park and wildlife reserve in Florida. Over 2,000 alligators call this sanctuary home. Not only is it a beautiful place to experience wildlife such as gators, crocodiles, wildcats, birds, and other reptiles, but it's also a fun amusement park.
There are several different attractions for visitors to enjoy. There are two different ziplines to try, as well as a night tour of the alligator breeding grounds if you're up for a thrill.
The park also has tortoises, snakes and birds, and off-roading adventure, and the ability to become a gator trainer for a day.
Ocala National Forest
If you want to discover the 'Real Florida' go to Ocala National Forest, a delightful nature reserve with several natural springs and lakes. The Ocala features more than 600 lakes and rivers where visitors enjoy swimming, fishing, snorkeling, canoeing and boating.
Or visit the Blue Spring State Park which, for hundreds of years, was home to the Timucuan Indians. Besides the wonderful resident manatees, there are tons of fish that attract a variety of birds, ospreys, eagles and kingfishers. To see the park's wonders, you can hike along the spring run or on the 4.5-mile Pine Island Trail.
Beneath a tightly-knit canopy of live oaks, Juniper Springs is a beautiful pool of crystalline water in the heart of the desert-like area. The setting houses hundreds of tiny bubbling springs and massive springs gushing out of crevices in the earth beneath a dense canopy of palms and oaks, an oasis within the heart of the desert-like scrub ecosystem.
Crystal River National Wildlife Refuge
The Crystal River National Wildlife Refuge was created specifically to protect the endangered Florida Manatee. This means that the creature is easily spotted within the refuge, and how many people can say they've seen a manatee?
These gentle and graceful animals are a joy to watch swim slowly through the water. There are many ways to enjoy this area, including boating, paddling, and even swimming with the manatees!
A tour you may enjoy:
Conclusion
Regardless of whether it's your first time in Florida, or you've visited several times, these unique things to do in Florida will be a great way to round out your trip.
Like this post? Why not save it to Pinterest?
FOLLOW US on Pinterest, Instagram, Facebook for more great travel inspiration and tips.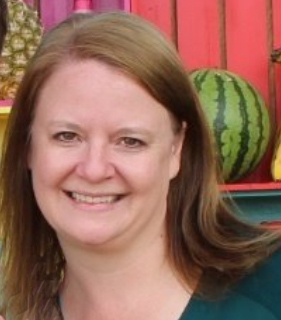 Laura Lynch, creator and writer of Savored Journeys, is an avid world traveler, certified wine expert, and international food specialist. She has written about travel and food for over 20 years and has visited over 75 countries. Her work has been published in numerous guidebooks, websites, and magazines.